A great town for water sports enthusiasts is more than the sum of its parts. It naturally starts with water, of course, but what sets it apart from other locales is the community and infrastructure that grows around those lakes and rivers. Lake Placid tops my list for great places to paddle, swim, and boat in the summer — for its accessibility, diversity, beauty, and nearby amenities.
Lake Placid is fairly small population-wise, with about 2,800 year-round residents. But for its diminutive size, it contains more than its share of restaurants, cafes, brewpubs, and places to relax outside after you've played on the water.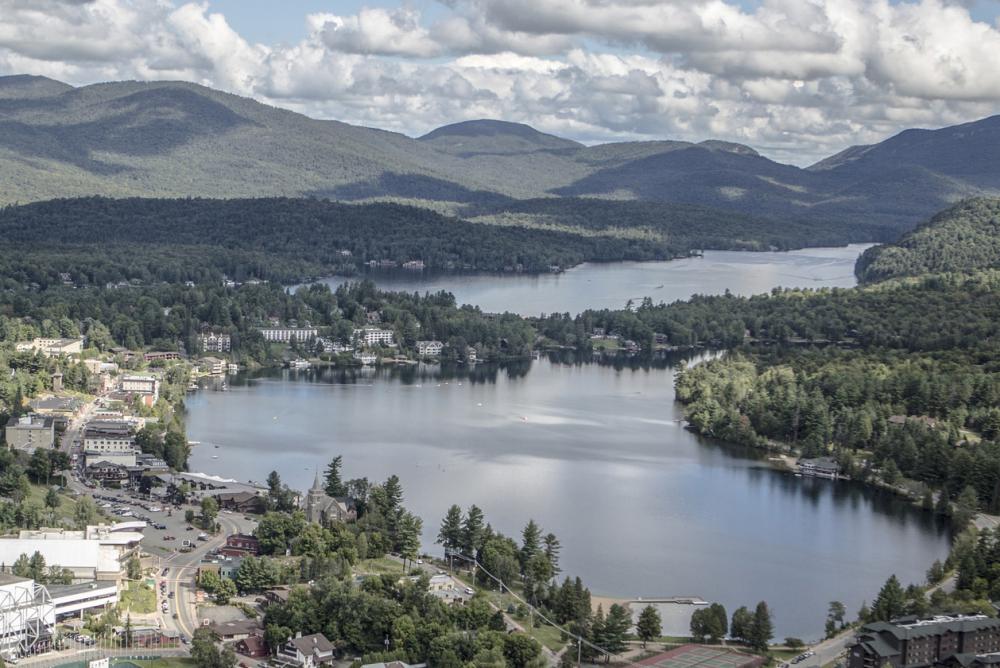 Lake Placid
Let's start with the namesake, Lake Placid. Freshwater springs and mountain streams feed it, making it one of the cleanest freshwater lakes in the world. It is known for its visibility and clarity. The views are outstanding, with a close and personal view of the 4,865-foot tall Whiteface Mountain, which stands sentry at the east end of the lake.
Because of its size, it can get choppy when the wind picks up, so I suggest renting a powerboat, or possibly a sturdy canoe for this lake. Hug the shoreline and view the Great Camps, log mansions from the Gilded Age. With about a 20-mile circumference, the lake holds three large islands, one of which has a public lean-to site that makes a great picnic stop.
On any given summer day, visitors and locals take to their pontoon boats for swimming and relaxing, a speedboat for water skiing (there is a water ski course available), or a wooden Chris Craft power boat. These quintessential lake boats may make you feel like a retro millionaire as you glide through the Adirondack water at sunset in sleek mahogany.
There are plenty of boat rentals and launches on the lake.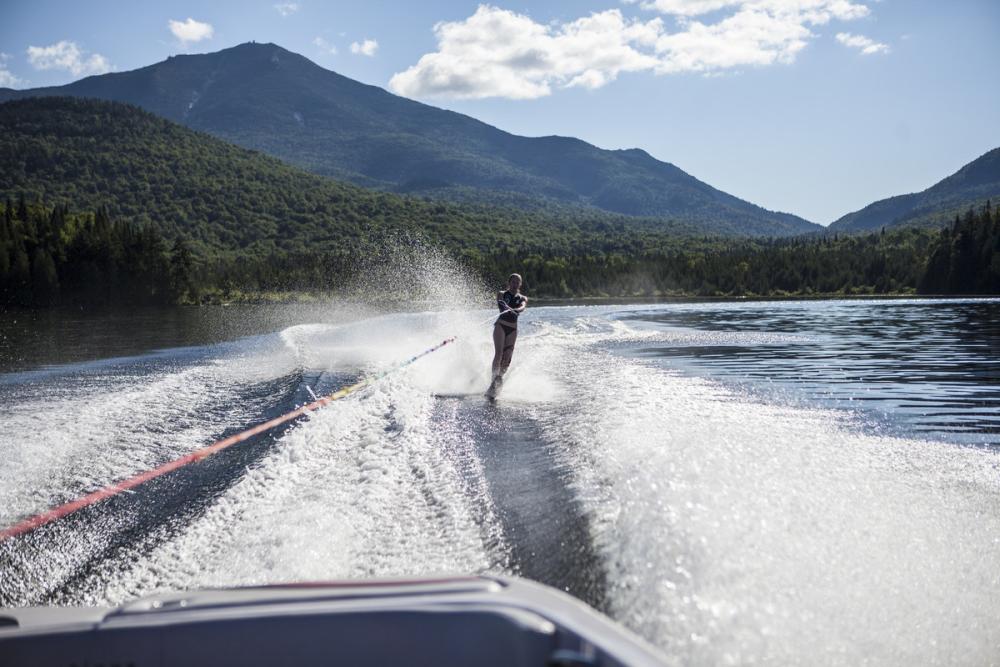 Mirror Lake
The smaller but equally beautiful Mirror Lake is situated squarely in the middle of the village and is perfect for stand up paddle boards and swimming. There are several options in Lake Placid for renting smaller crafts. My preference on this lake is to paddle a SUP or sail. With enough wind to move, but not too much to get overpowered, this lake is great for renting a small sunfish or the like.
A favorite after-work activity with locals is what I call the trifecta. Walk the 2.7-mile path around the lake, follow it with a swim at the small-yet-picturesque beach, and then head to the local brewpub, The Lake Placid Pub & Brewery, for a beer on the deck overlooking the beach.
Boat rentals can be found here, and SUP rentals can be found at High Peaks Cyclery and Locker Room 5.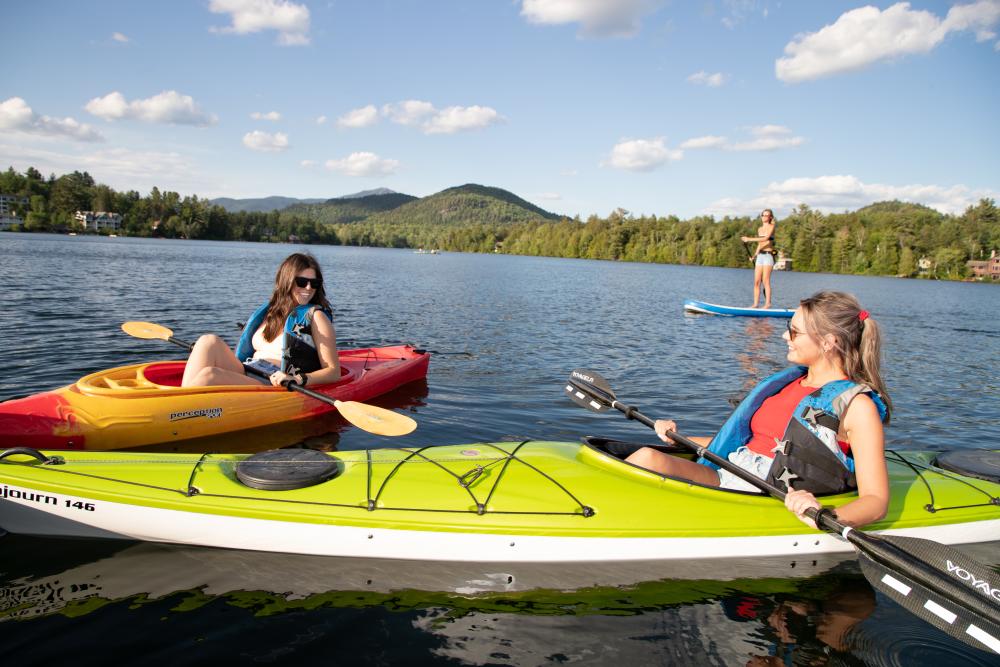 Ausable River
There is a new and still relatively unknown activity unique to the Ausable River. It's called riverwalking, and the best way to describe it is fly fishing without the fishing. Sensory immersion leads to mindfulness. Done in a group under the guidance of a guide, participants don waders and boots and literally walk in the river. On the day I went, it was steamy and humid and the 65 degree Adirondack water was welcome. While the Ausable is renowned for crystal clear water and large boulders, riverwalking is done in a sandy part of the river with views of the Sentinel Range.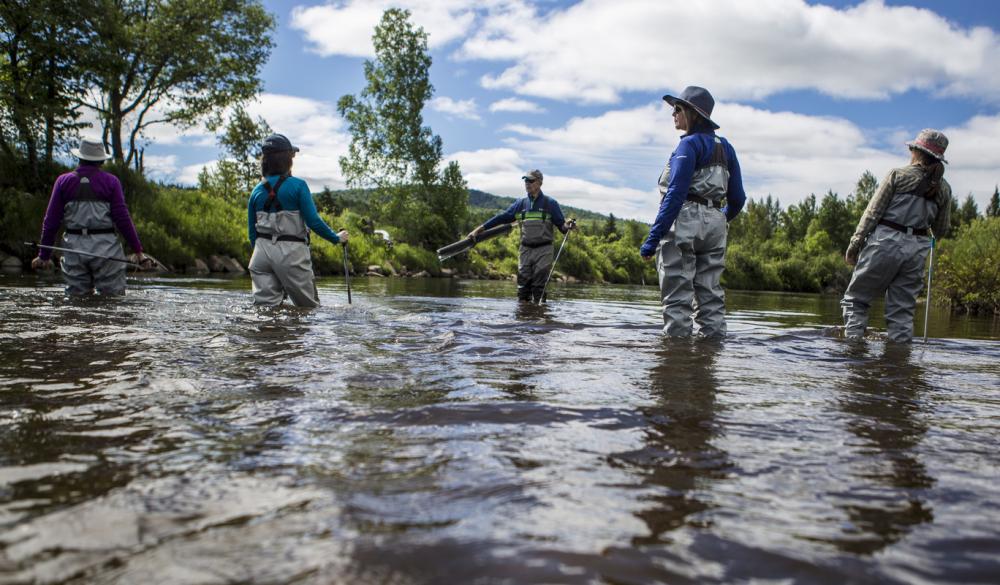 Cascade Lakes
The glacial Cascade Lakes are known for their brisk, cold water, even at the height of summer. The Upper and Lower Cascade lakes, which can be mistaken as a river with their long narrow shape, are deep and cold. The cliffs that rise from either side provide ample shade even in the the summer heat. The 26-acre lower lake is an ideal spot for kayaking. It also is the perfect place for, well, skinny-dipping. A co-worker who lives nearby said sand run-off from the adjacent road has created a beach that is undetectable from the road.
Before you set out, I would strongly recommend using a personal floatation device (PFD) and perhaps bringing a drybag that will keep your wallet, keys, and socks dry. And perhaps a dry pair of shorts and shirt to grab a post-paddle beverage.
Check out the other paddling destinations in the Lake Placid region, and don't forget to head into town afterward for some food!