Orson Welles is a legendary dramatic artist. His first movie, "Citizen Kane," was a ground-breaking classic of cinema. He was only twenty-five years old.
But then, Welles had been celebrated as a "child genius" practically from the cradle. While all doting parents have great dreams for their children, Orson's parents had the means and opportunity to equip him with the skills he would need, from theatrical props, makeup kits, and his own puppet theater to introductions to many of the actors, directors, and other theatrical personalities who ever visited Chicago.
It is not widely known that Orson Welles visited Lake Placid to research what is now considered his first original play, "Marching Song."
Fascination with John Brown
In early May of 1932, Orson Welles had returned from a pivotal year in Ireland, where he had immersed himself in theater apprenticeships. He joined Roger "Skipper" Hill, headmaster of the Todd School for Boys, a Woodstock, Illinois school he had graduated from the previous year. Now returning as a drama coach, he signed on as Chief of Crew for a two-week history and civics road trip that would take the school's eighth-graders on a tour of important sites of American history.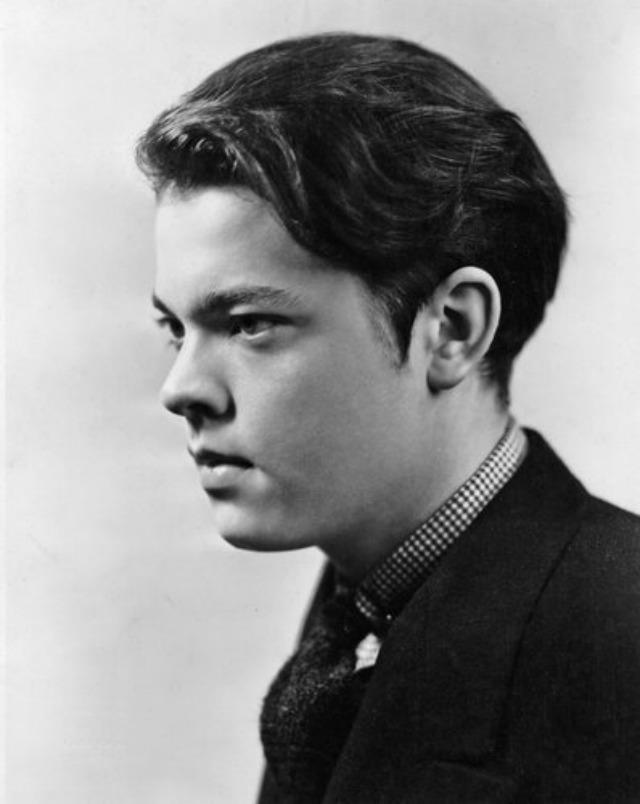 The headmaster had taken young Orson under his wing since 1926, when Orson, a semi-orphan (mother dead, father not reliable), was only eleven years old. "Boy genius" impresses adults far more than it does a prodigy's peers, and Orson had trouble making friends. He was unathletic, precociously knowledgeable, and had not learned to hide his true feelings. He and Hill were to grow very close.
So it is no surprise that the history tour took in Harpers Ferry in West Virginia (which was a part of Virginia before the Civil War.) Orson and Roger shared a fascination with the radical abolitionist John Brown, who had led an 1859 armed insurrection to take over the Harpers Ferry Armory and all the weapons stored there. This ended in failure. John Brown was captured and executed.
This was an important place in American history, but also an important place to both men. (We'll come back to this in a minute!)
Stirrings of creativity
While young Orson had spent considerable time onstage while attending the school, and did so again during much of his time in Ireland, he had not done more than adapt others' works for the stage when it came to actual writing - though he certainly had a gift for that. At the Todd School, he threw himself into preparing works for the drama department. In 1938, he would create an adaptation of "The War of the Worlds" which caused a sensation.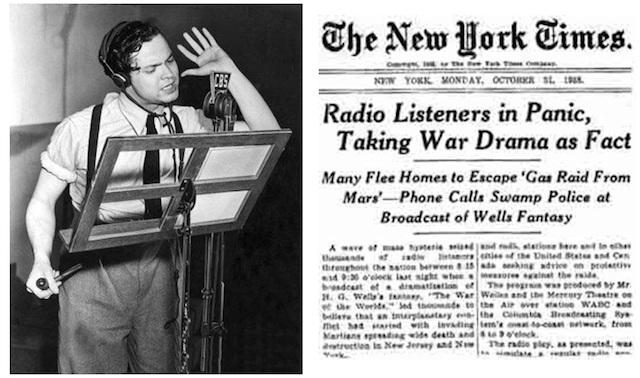 Then, and always, Orson seemed to seek collaboration as an important part of starting a project. Both theatrical and cinematic productions are cooperative efforts, whether they start from an original script or pass through the stages of book to play to film. So Orson sought a partnership for this project, turning to Roger Hill for more than transportation to Harpers Ferry. While Welles' cover page for the play states by "Orson Welles and Roger Hill," Hill was to declare he only wrote a few scenes, which Welles would edit and rework.
"My own contribution to writing that play was a first draft of a first act," Hill recalled. "In other words, just enough to start our tireless boy off and, more importantly, send him off. Out of my hair."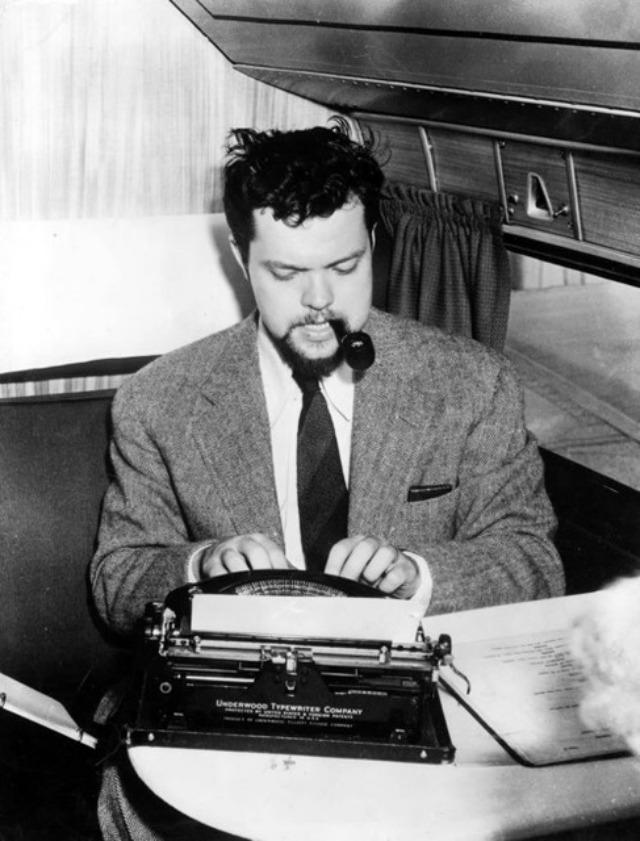 Even his most famous work, the screenplay for "Citizen Kane," was passed back and forth between himself and Herman J. Mankiewicz. They took turns rewriting and revising all during early 1940, until Welles was satisfied it was ready to shoot as his first motion picture. Despite the heavy collaboration to arrive at a level of polish which pleased him, the original idea, and his concept of its execution, was completely Welles' own.
Back to that history tour
The long hours on the road during the school trip let Orson and Roger brainstorm ideas for the play. The Great Depression was in its third worldwide year, and Welles had seen the effects of poverty during his time in Ireland. As the trip worked its way north to New York City, the many unemployed begging on street corners only inflamed his social conscience, stoking his zeal to tell John Brown's story. By early June they were headed upstate, to John Brown's farm in North Elba, New York; where Lake Placid is now.
This was seemingly an inspiring and memorable experience in Welles' history.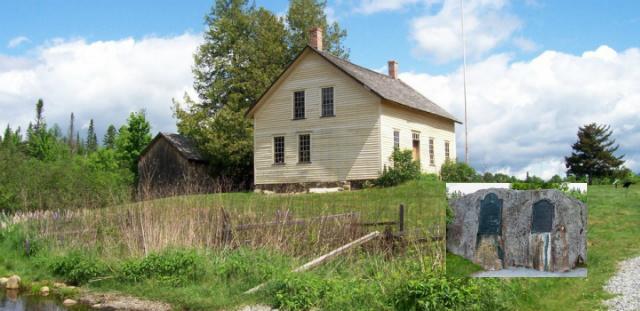 With his research done, and the August heat aggravating his lifelong hay fever, Orson found a writing retreat at the summer home of James B. Meigs and his family in Lac du Flambeau, Wisconsin. He built his own retreat, a "wigwam" as he termed it, from wood and deer skins he bought from local Native Americans. Even so, he found the solitude of writing difficult to settle into, and joined the Meigs family for hiking, swimming, canoeing, and fishing.
Even here there were hints of what was to come; he recognized another vacationer as Arthur Lincoln Gettys, Roger Hill's father-in-law. He was a prominent attorney whose firm included the Harrison family, who owned the "Chicago Times." This encounter would surface in "Citizen Kane." Boss Gettys was the name of the corrupt political boss, while part of Charles Foster Kane's fortune comes from owning a powerful newspaper.
"Everything is fate"
When Orson finally settled into writing his play, he was urged along by a letter from Roger Hill, which contained an opening scene at an abolitionist debate at a New England town hall meeting. As he would do so often, Orson took this as inspiration for his own opening scene, which was set at John Brown's farm. At that time he was calling the play "Kansas Days."
Newly enthused, Orson wrote his mentor that "Fate -- everything is fate."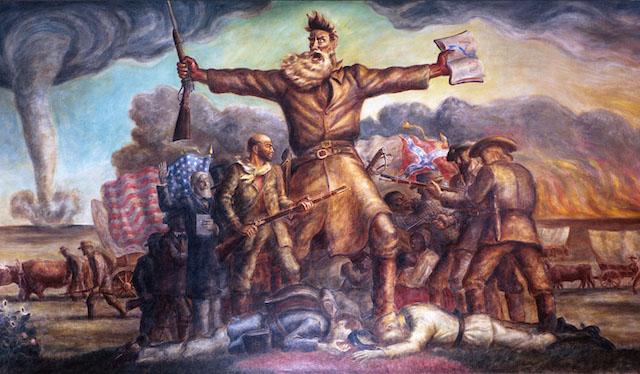 The title page also declared that the projected work was "a play of the stirring days just before the civil war, concerning chiefly John Brown, prophet--warrior--zealot--the most dramatic and incredible figure in American history."
Despite the fact that the play was never published, and its one performance was put on by Todd School for Boys in June of 1950, the biographical play, "Marching Song," is still of great interest to Welles scholars.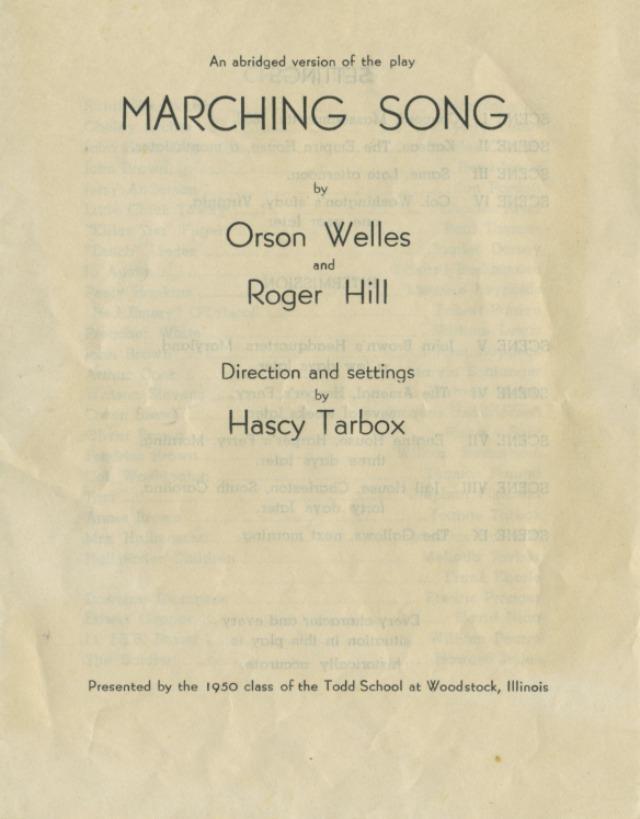 That is because its story-telling device was new and fresh; having a reporter interviewing different people about what they knew of the man, with all its inherent contradiction and multiple points of view. The play's stage directions include instructions for the use of steropticon projection with photographs, newspaper headlines, and other multi-media touches.
Which must have been where Orson got the idea that he would go on to use to such fine effect in his masterwork of cinema, "Citizen Kane."
Inspiration can come from most unlikely places.
Find a place to stay. Revel in our dining. (You know Orson would have.) Explore all of our art venues. Get inspired at the 16th edition of the Lake Placid Film Forum from June 7-11.
Indebted to the fine book, "Young Orson: The Years of Luck and Genius on the Path to 'Citizen Kane'" by Patrick McGilligan
---
For the ❤ of the 'dacks: