So here's the challenge: You've only got 72 hours (three days) to explore the Adirondacks. Lake Placid is your home base, and the extraordinary menu of possible activities and experiences is daunting.
You're in luck. We've consulted the visitors service specialists at the Lake Placid Visitors Bureau, the undisputed experts based on research, personal experience, and direct feedback from visitors and residents, and they helped to compile the following half- and full-day menu items made-to-order.
Day 1
This is unavoidable: Upon arrival, plan to spend at least 30 minutes simply marveling at the views.
After checking into one's overnight accommodations, there are a couple of must-do introductory activities in Lake Placid.
Walk down Main Street.
A stroll down Main Street Lake Placid offers an eclectic collection of restaurants and retail shops, and in many cases, you're likely to meet the owner - they're often the ones behind the counter.
Known locally as "ATL," take a walk Around The Lake. Mirror Lake is a popular 2.7-mile walk that circumnavigates the body of water that hosts Ironman Lake Placid and recreational swimmers every summer, pond hockey and natural ice skaters every winter, and got its name for a reason.
DINING
Sample one of the many dining options in town. Check out the Lake Placid Brewery and the Great Adirondack Steak and Seafood for great food paired with craft beer made on site, mingle with the locals at Lisa G's, try Generations, featuring many foods that are grown and raised locally, or enjoy a lakeside meal at the Cottage Cafe or the Lake Placid Club Boat House.
LATE NIGHT: Follow that with live music at Delta Blue or Smoke Signals on Main Street.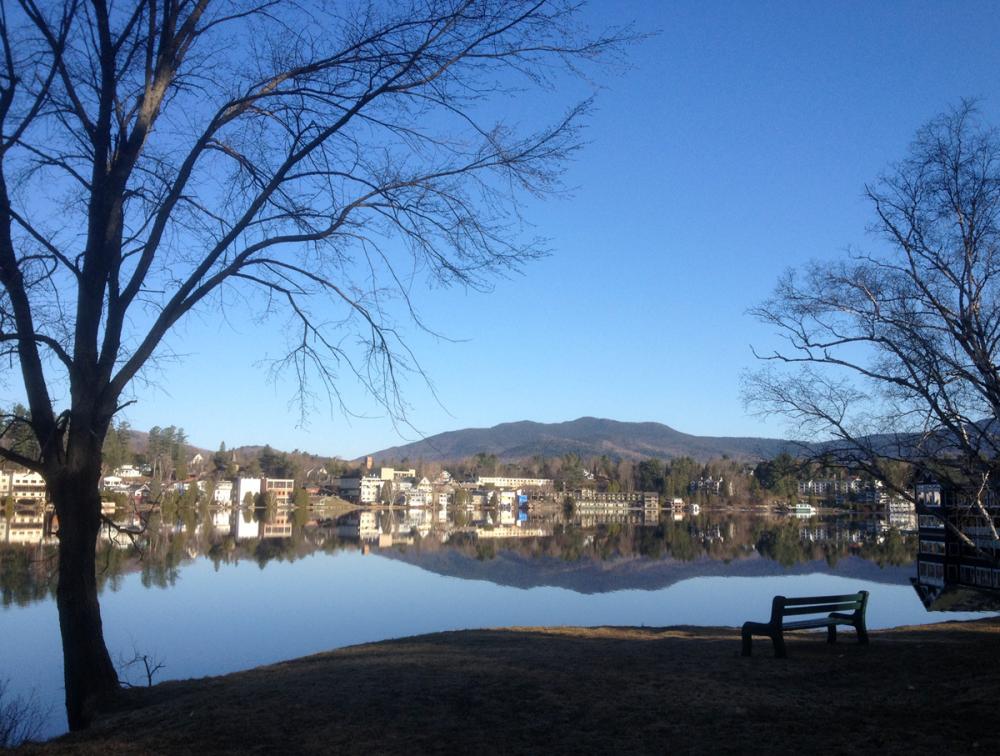 DAY 2
The primary reason people visit Lake Placid and the Adirondacks is to enjoy outdoor recreational activities, such as hiking, paddling and cycling. However, one person's idea of a hike can vary a great deal from another's.
OPTION 1: TAKE A HIKE and SEE THE SIGHTS
If you're not up for a full-day excursion, there are some half-day options with an attraction pairing to fill out the day!
HIKE: Saranac Lake 6ers: Hike one, two or become a Saranac Lake 6er! With six terrific hikes in and around Saranac Lake, this is a more achievable goal than the loftier 46er High Peaks, and any one of them makes a great day hike.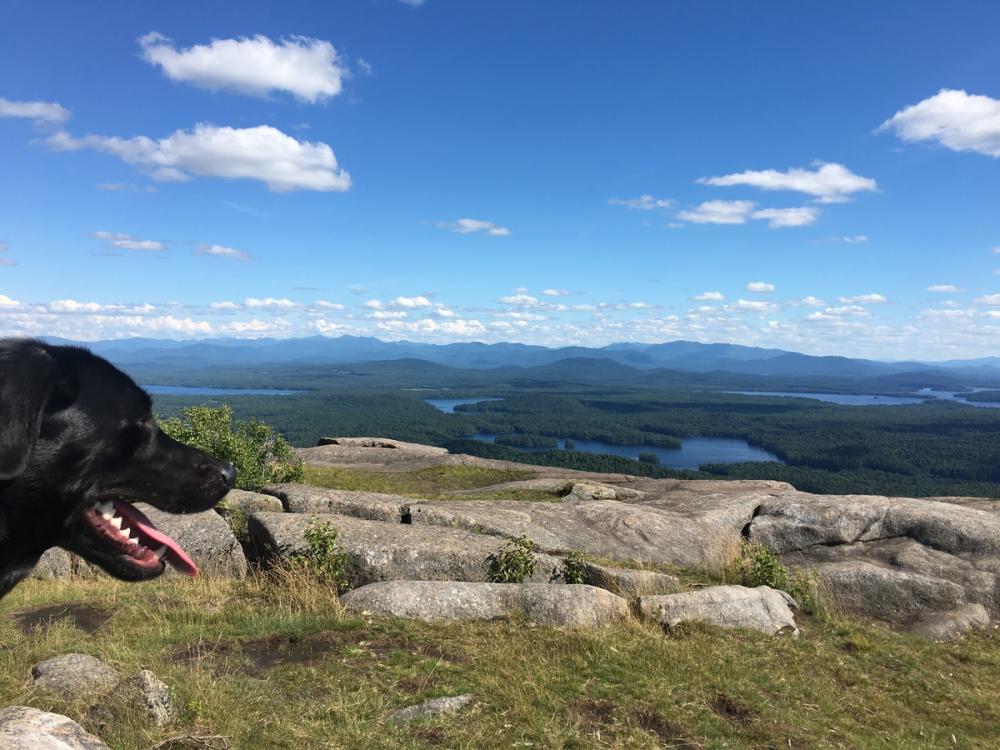 SIGHT: Attraction pairing: Visit The Wild Center and Wild Walk
Located on 81 acres in the geographic center of the Adirondacks, The Wild Center highlights the unique Adirondack world that surrounds it with interpretive displays, resident wildlife and nature trails.
The Wild Walk is a one-of-kind, 850-foot-long path of sky bridges and towers that takes visitors up into, and eventually over, the tree tops of a living Adirondack forest. The Wild Walk is completely accessible to people of all generations and abilities. The experience includes sections for the adventurous to sense what treetop life is like for animals, and places for people to enjoy the magnificent vistas.
DINING
Blue Moon Cafe - Sandwiches on homemade bread, all natural burgers, homemade soups and chilies, themed dinners, old school comfort foods and unique bistro style plates. Located in Saranac Lake.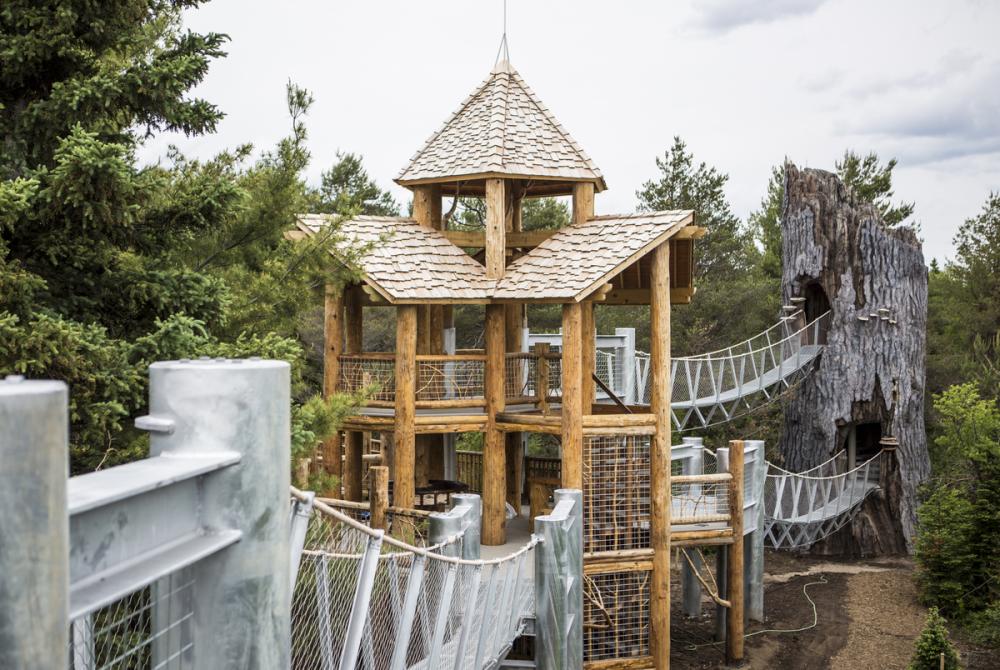 OPTION 2: TAKE A HIKE AND SEE THE SIGHTS
HIKE: Champlain Area Trails: Less than an hour east of Lake Placid, there is a network of family-friendly trails with spectacular views of Lake Champlain to the east and the High Peaks of the Adirondacks to the west.
SIGHT: Attraction pairing: Ausable Chasm
Follow scenic trails through the oldest natural attraction in the United States and view unique rock formations, then board a raft and float through the narrowest and deepest region of the chasm. Or for the more adventurous, strap on a harness and explore the Family Adventure Trail. Crisscross over the raging river on this fully-guided, unique via ferrata (a steel cable that runs along the rock) that features cable bridges, a cargo net climb, and edge walks.
Turtle Island Cafe is housed in the old Willsboro Pharmacy, built in 1886, and features fabulous food in a casual and friendly environment.
The Galley at Westport Marina features casual lakeside dining in historic Westport on Lake Champlain.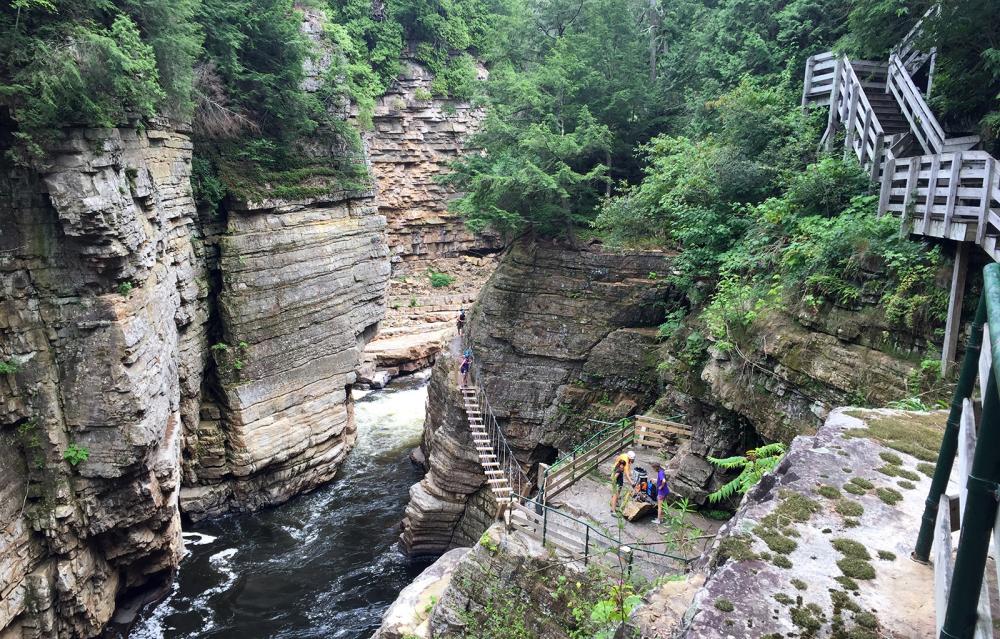 DAY 3
There are a number of outstanding must-see attractions within a short drive of Lake Placid that will take a full day to experience. Here are two menu items from which to choose:
OPTION 1: Adirondack Experience the Museum on Blue Mountain Lake and W.W. Durant Boat Tour
Explore the way the people of the Adirondacks live, work and play now and throughout history at the museum.
The museum features 40,000 square feet of exhibits throughout 24 modern and historic buildings on a 121-acre campus. Hands-on activities and interactive exhibits, plus a plethora of events and festivals throughout the summer, bring the story of Adirondackers alive for all who visit — features change each year, so it's worth returning regularly.
Then embark on a cruise with the W.W. Durant. The boat, built 26 years ago by co-owner Dean Pohl, brings visitors on a jaunt around the scenic and secluded Raquette Lake. The boat is open for dining cruises, private events, moonlight music cruises, and a variety of other special days and nights throughout the season.
The W.W. Durant offers dining aboard the boat, including a Brunch Cruise, Lunch Cruise, and Dinner Cruise.
Growl & Grub - draft beer and deli located in Long Lake.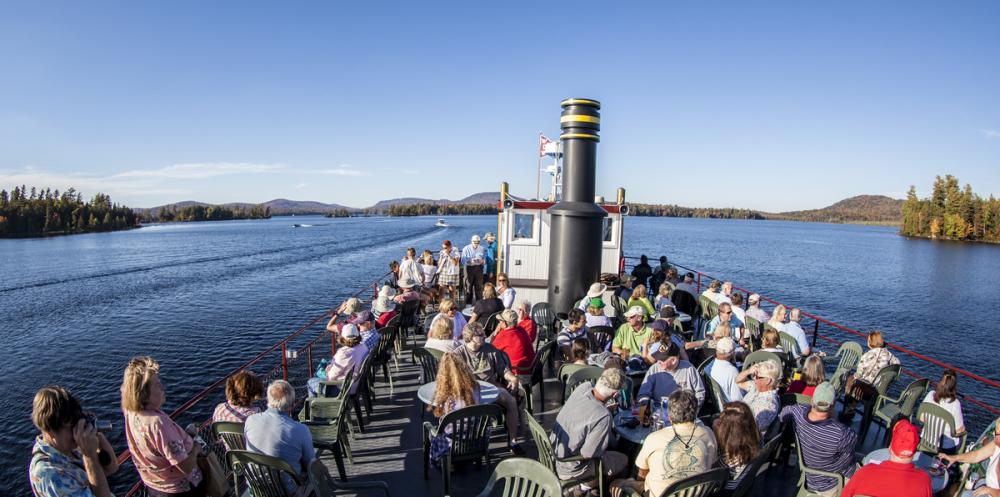 OPTION 2: High Falls Gorge and the Whiteface Mountain Veterans Memorial Highway
There are a number of ways to get to the top of the Adirondacks' fifth highest peak, but one of the most convenient is to drive up the newly paved Whiteface Mountain Veterans Memorial Highway. The views along the road are a stunning introduction to the 360-degree views you'll encounter at the top!
From the elevated views at Whiteface, it's just a few miles to access the breathtaking walk inside High Falls Gorge, complete with four Adirondack waterfalls cascading over rocks into a deep crevice carved a billion years ago.
The Castle Cafe - gourmet rustic cuisine with a view, located at the top of Whiteface!
The River View Cafe at High Falls Gorge - great food and baked goods at reasonable prices with a good selection of regional craft beers and New York state wines.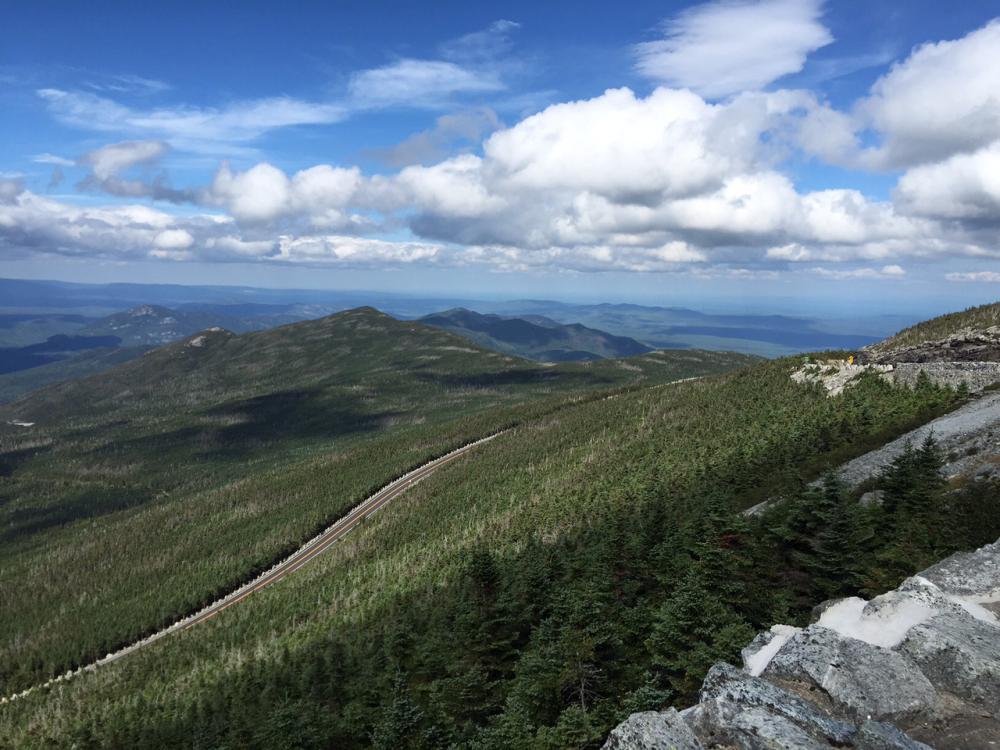 FUTURE DAYS
There are at least 6 million other menu items available to invent your NEXT perfect 72 hours in Lake Placid.
Best bet for planning? We'll let you in on a little secret: visit more of these stories right here for insider tips about all of the things to do, places to stay, and events not to miss!
Or you could just stop in and visit the experts in person at 2608 Main Street, Lake Placid, NY!
---
This week our ADK bloggers are counting on spring!
3-2-1 GAGS (best acronym ever)