When you think of Lake Placid, I'm sure many other words come to mind other than "Halloween." Olympics, hiking, destination vacation... sure, but Halloween? Well, after you finish reading this, it just might! After all, Lake Placid did receive the distinguished honor from Travel + Leisure in 2013 as one of the best towns in America to celebrate Halloween! Their reasons include the cutest Elementary School parade down Main Street, a rendition of "The Rocky Horror Picture Show" at the Lake Placid Center for the Arts and, to top it all off, a bar crawl with some pretty amazing prizes for Best Costumes. 
One of my personal favorite ways to get in the Halloween spirit is to visit the iconic Palace Theatre located in the heart of downtown. Just walking in the theater, it feels as if you took a step back in time! I've heard many people say they enjoy coming to this theater not only for the lower than average movie prices, but the authenticity of the building itself, and its family-owned appeal.
Built in 1926, the Palace has some of its original artifacts to this day, including the original Robert Morton organ, which remains in the largest theater of the four on site. It is one of the only original theater organs left in the country. An insider told me the organ will soon undergo restorations from one of its original players!
When the theater first opened, it showed silent films, variety shows, and stage productions. In 1961, Reg Clark bought the Palace as a wedding present for his wife, Barbara. It has remained in the Clark family since, employing their five children, several grandchildren, nieces, nephews, all the way down the line to great nieces like my sister and myself — along with many more dedicated employees!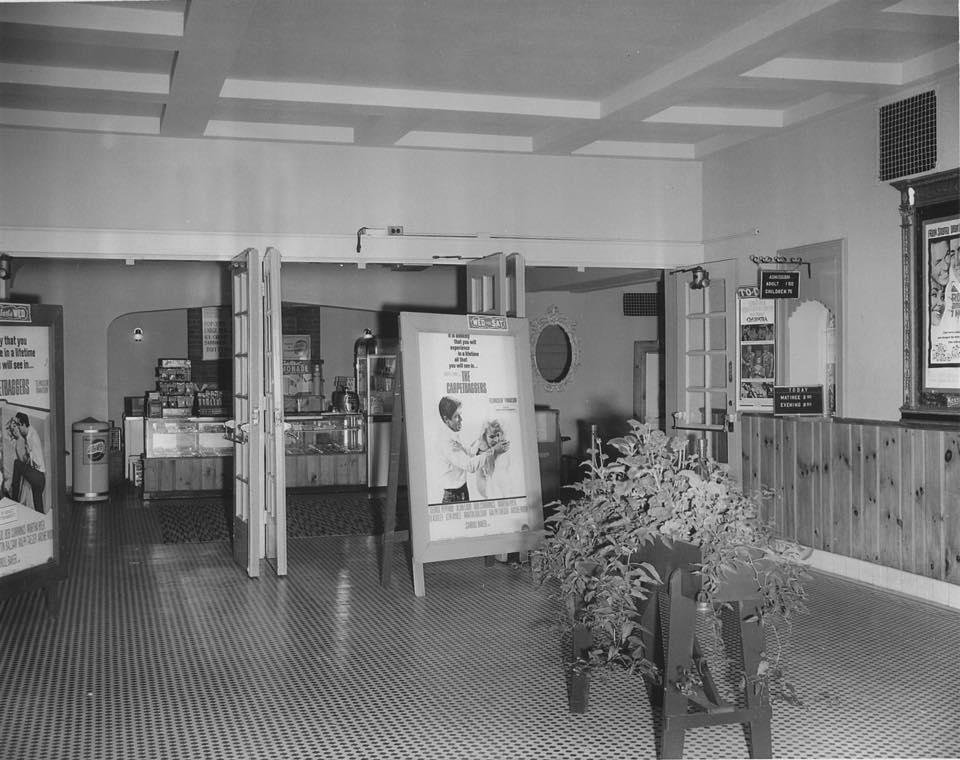 At almost 100 years old, the Palace has undergone numerous renovations, upgrades, and changes. They added a second screen in 1983, a third in 1986, and the most recent fourth theater in 2001. The fate of the theater was questioned when film companies stopped releasing 35mm prints of movies, forcing movie theaters throughout the country — and more importantly, our region — to covert to digital projectors by the end of 2013. With the help of community members' donations and fundraisers, the Palace converted all four theaters to digital projection just in time. However, they still keep one, 35mm film projector in Theater One for special events.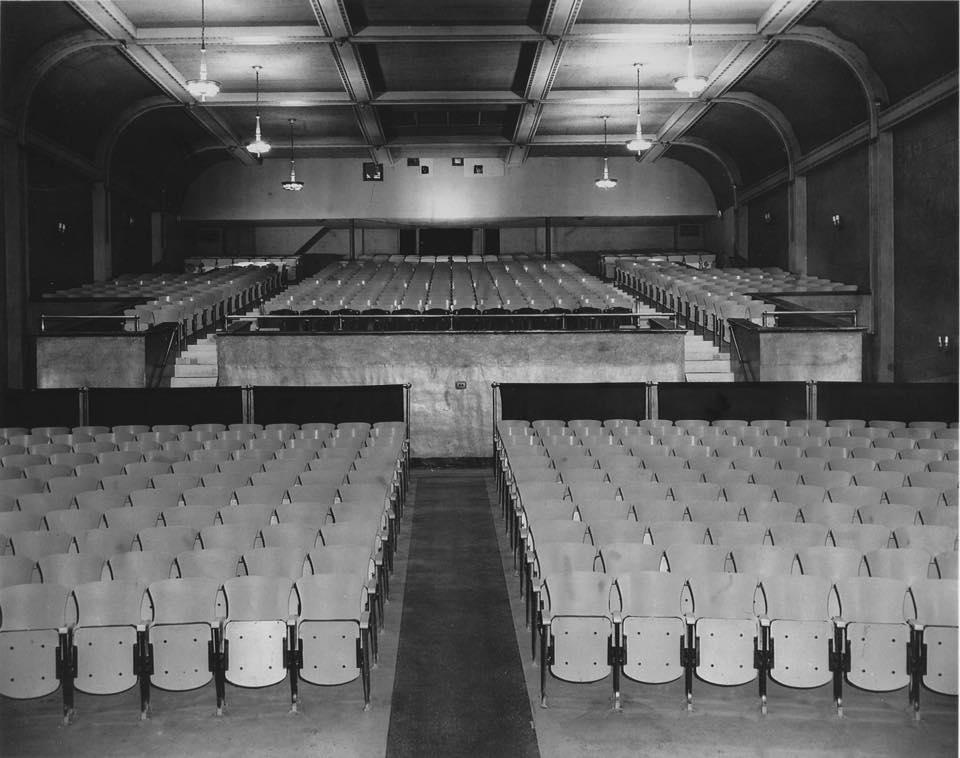 But why does visiting the Palace Theatre get me in the Halloween spirit, you ask? Well, the spirits themselves, of course! Many employees of the Palace, and residents of the building — it houses four apartments — have a ghost story or two to tell. And what a perfect time to share these stories with all of you! I reached out to former employees, family members, and residents, and they conjured up a handful of spooky stories. Many of these stories feature "George, the friendly ghost!" Believed to be George Bola, the contractor for the building. "Ghost George" has visited a few times. 
Here are just a few of the recounts:
"One time, around Valentine's Day a few years ago, one of the wine glasses on the mantle [behind the concession stand, which is often decorated for certain holidays] fell off and shattered all over the floor and I was the only person near it…standing [a few feet away] so obviously I didn't cause the fall."
"...I was cleaning theater 3, and I heard footsteps coming down the booth stairs so I called out to [the projectionist], thinking it was him, and he didn't answer, so I ran out of the theater and [he] was by the concession, so no one was up there…"
Curious to speak to the spirit, some employees took part in an impromptu séance in the hallway to theater four, the newest renovation to the Palace. They asked George to give them a sign that he was there and the bathroom door flew open and no one was inside! 
A former resident of the building recalls hearing George "working" in the wee hours of the morning. Assuming it was just the baker from Bluesberry Bakery, she thought nothing of it. However, when the baker went on vacation and the working noises didn't cease, she knew it had to be George, probably finishing his contracting duties for the day. 
Like I said, George is a friendly ghost, causing no harm other than hairs standing up on the back of your neck. His presence, according to most, is likely due to the renovations that took place in his dear theater. In my expert opinion, ghosts don't care too much for change. 
Ghost stories aside, the Palace often hosts special screenings during the month of October and on Halloween night. This year they are trying something new: "Hop-Back Hump Day" which consists of throwback films each Wednesday (Hump Day) night at 7pm for $5. Beginning in mid-September of this year, screenings ranged from "Ferris Bueller's Day Off" (1986) to Alfred Hitchcock's "The Birds" (1963). These movies looked great on the big screen after having only seen them on television screens.
For inspiration for this blog, I went to see Wes Craven's original "Scream" from 1996 last week. I told my movie going partner who has, for some reason, never seen the movie, "Oh, it's only '90's scary!" (whatever that means???). I think my eyes were shut for at least a quarter of the film. I had a feeling George was watching with us, as I often felt goose bumps on the back of my neck. Or maybe I was just cold. Who knows! 
While you're visiting Lake Placid this season, grab a bite to eat and then stop at the Palace Theatre for a unique, movie-going experience. And, if you're here mid-week, definitely try to catch one of their "Hop-Back Hump Days" for a classic, throwback film. Come back in the chilly winter months or a rainy, summer night and catch a flick! Whether George decides to join you or not, well, I guess that's his choice! Happy Halloween!  
---
This week we dig up some ghostly Adirondack tales:
The hermit of Jasper Day Trail