Finding Ferngully
I believe the official name for it is Shoebox Falls, but my friends have always called it Ferngully, and it's easy to see why. It's a magical sort of place. Tucked away off state Route 73, it's only a five-minute walk from the road, but you would never know it was there unless somebody pointed it out. There are no signs, and not much in the way of parking spots. In fact, if you were to drive past where the cars must haphazardly park to visit the spot, you might wonder what was so worthwhile that the drivers would even attempt it. Between the curving, narrow-shouldered road, 55 mph speed limit, and the stone bridge meant for cars and not pedestrians, it almost feels like parking is a test you must pass in order to experience the beauty and wonder that is this swimming spot.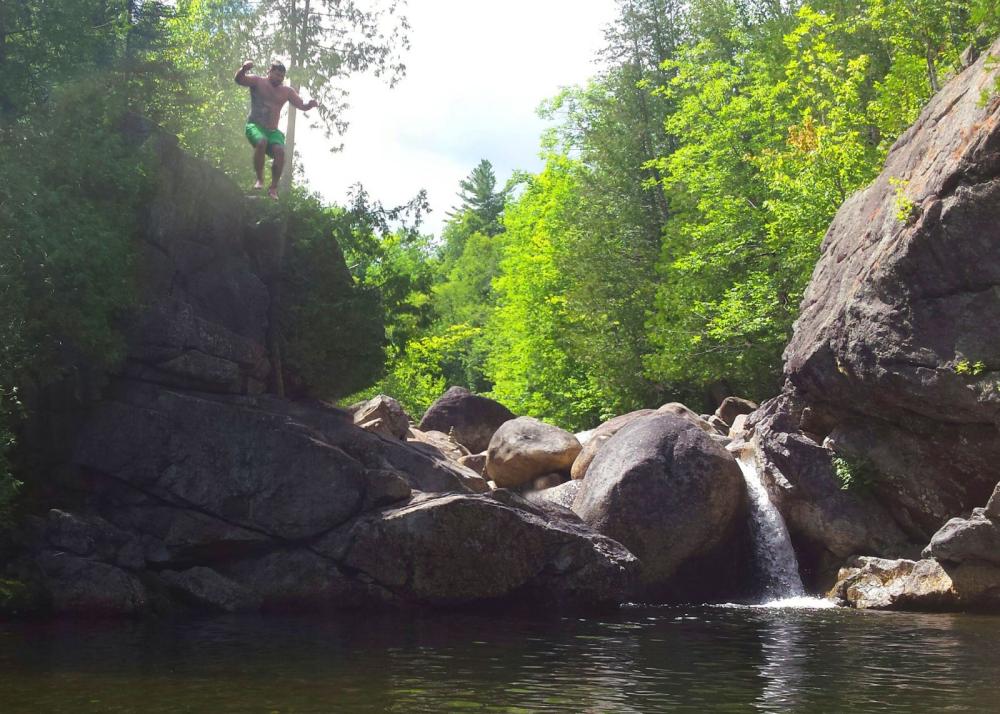 Energizing Waters
In the fall of 2013, I met Eric, now my husband. The first year we spent together was a magical time in and of itself. He introduced me to a whole world of new foods (who knew this former Spaghetti-O loving girl could also love cranberry-covered goat cheese?), new friends, and new places. The fall and winter were packed with new experiences for me, and the summer was turning out to be pretty spectacular as well. But it wasn't until mid-July that it was warm enough for Eric and his friends to introduce me to Ferngully. The temperature is important, if you hope to go swimming at the magical spot. The North Fork of the Boquet River cascades down from between two of the Adirondack 46 High Peaks, Dix, and Noonmark, and makes the short drop into the deep pool that gives Shoebox Falls its name. Even on the hottest days, the water in the pool will make you gasp for air, though I'm sure true Adirondackers would merely call it "refreshing."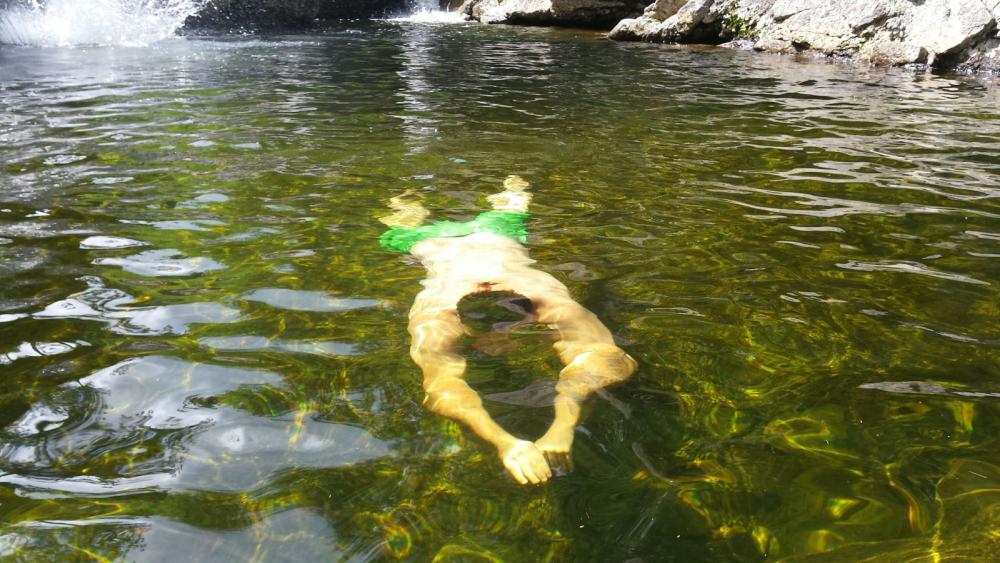 Cannonball!
My first visit, I barely had time to register the natural beauty of the place before I realized Eric was clambering up the backside of a giant boulder with every intention of jumping off. I stood on the stepping stones at the far edge of the pool, wondering if my amazing year was about to end with a trip to the emergency room. With a grin, Eric jumped off the highest point and landed with a huge splash in the pool. His head broke the surface a few moments later and with a sigh of relief, I was finally able to see just how deep the pool goes. I crossed the rest of the river and picked my way around the pool to the top of the small waterfall. Being something of a scaredy-cat myself, I choose a lower boulder to jump from and suddenly found myself wide awake. Refreshing water will do that for you. With a new-found energy, we leapt from rock to rock, exploring and splashing around in the sunshine.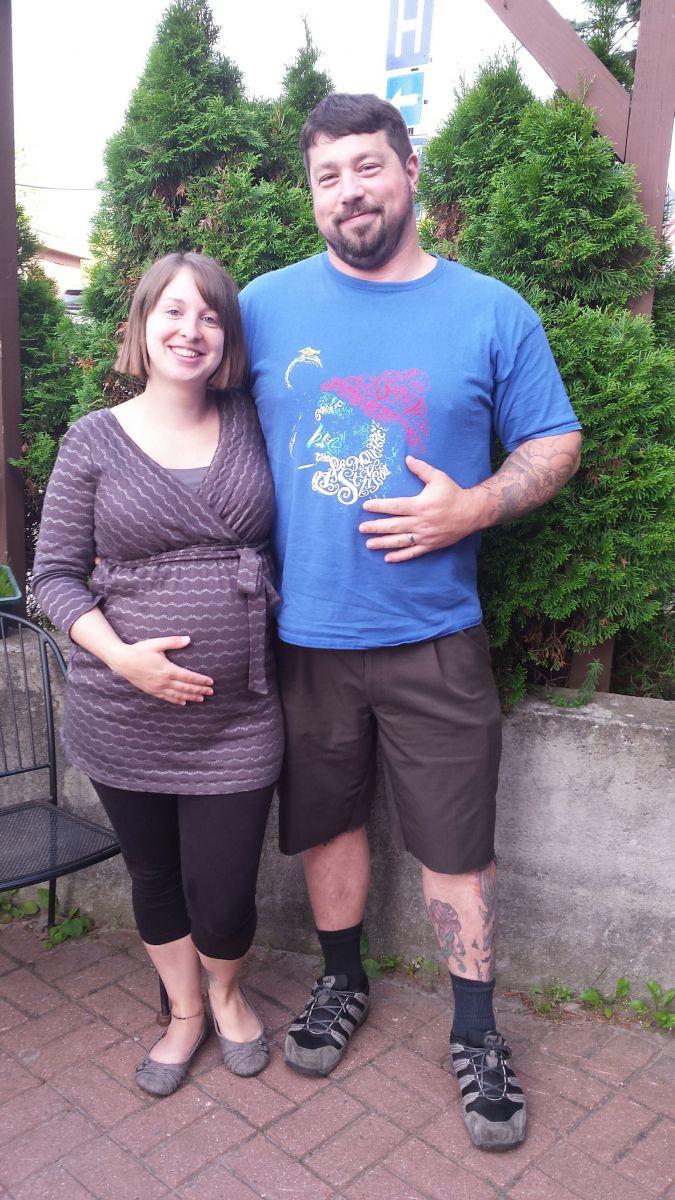 Slowing Down
This summer, our visit was a little more subdued. Being nearly seven months pregnant, I had a good excuse not to jump from the towering boulders. And, having gorged ourselves on a delicious dinner from Liquids & Solids the night before, Eric was moving a little slower as well. Like an elderly penguin, I waddled carefully into the shallows of the pool and found a perfect ledge from which to lounge half in and half out of the water. Eric and our friends made their jumps and then meandered around the pools, picking out pretty rocks of labradorite and other minerals that had been polished by the flowing water, and observing the wildlife.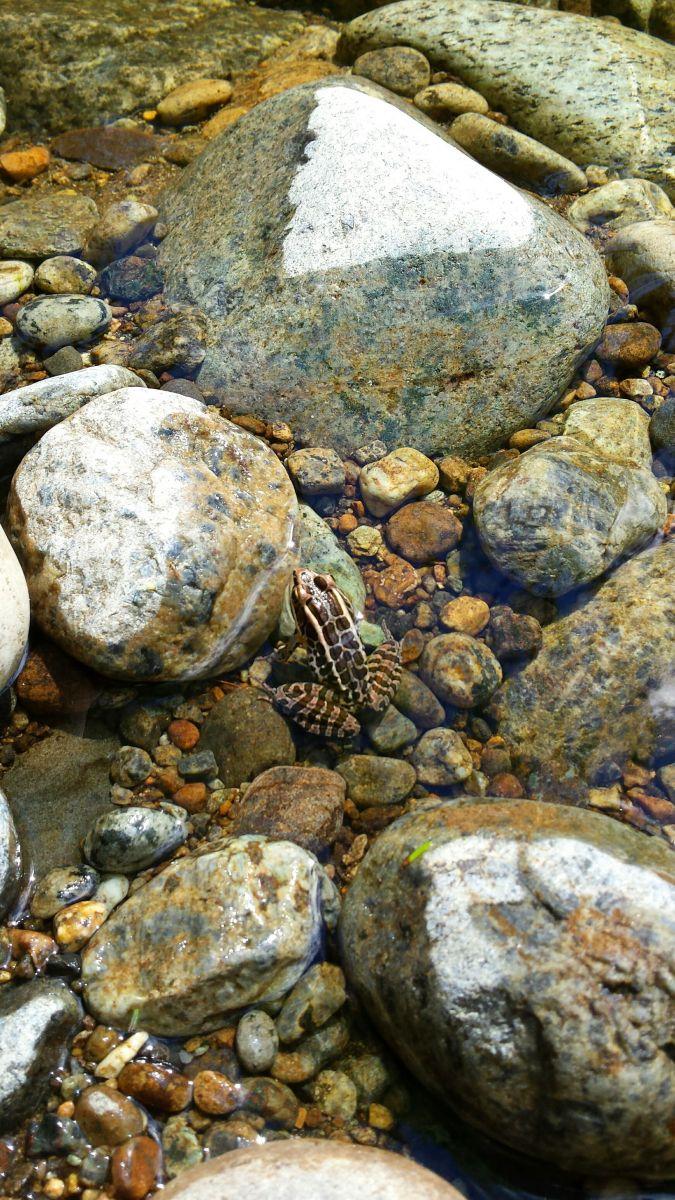 Observations
I spent my afternoon in the sun observing the other visitors. Some had traveled great distances to visit our area and others I recognized as locals. I enjoyed how courteously both groups shared the space, cleaning up after their lunches, using hand signals to communicate whose turn it was to jump, and swapping stories of other great swimming spots. Though I'm sure every group hoped to have the area to themselves (we did!), it was as if some kind of spell allowed the different groups to coexist and interact respectfully. It's not something that can happen just anywhere. We have something special in this little corner of the world, and I'm grateful that Eric and his friends took the time to show me this place. It is not only beautiful and refreshing place to swim; it's also an incredibly potent sample of the magic that is the Adirondacks.
Directions
You can visit this magical place yourself, but Google Maps won't take you there. From Lake Placid, follow Route 73 out past Keene Valley. Once you've gone past Chapel Pond, start looking for a stone bridge over the river, designed for cars and not pedestrians. Depending on the time of year, there may be a few cars parked just before or just after this bridge. If you've reached the junction where the roads start to look like a pretzel, you've gone too far. Once you manage to park, carefully cross the bridge (if you're on the far side of it) and walk along the road until you see an unmarked trail heading into the woods. Follow this up, and to the right, and you will find it. Don't forget your towel!
Want more swimming options in the Lake Placid Region? Click this link and see what's here. There are a lot of rivers and lakes to explore, and fishing isn't the only thing to do in them. Go fishing, paddling, or visit a backcountry campsite and enjoy the view!
---
This week we're talking awesome ADK swim holes: