Family Snowshoeing
You now find yourself on visiting Lake Placid and surrounded by hundreds of mountains with countless miles of trails, but you only have an hour to play? Maybe you're here on a business trip and want a cool place to go before your afternoon meeting or after the meetings and before dinner? Possibly you are a family with young children and want a bit of fresh air the entire family can enjoy, without biting off more than you can chew – In Lake Placid we got ya' covered!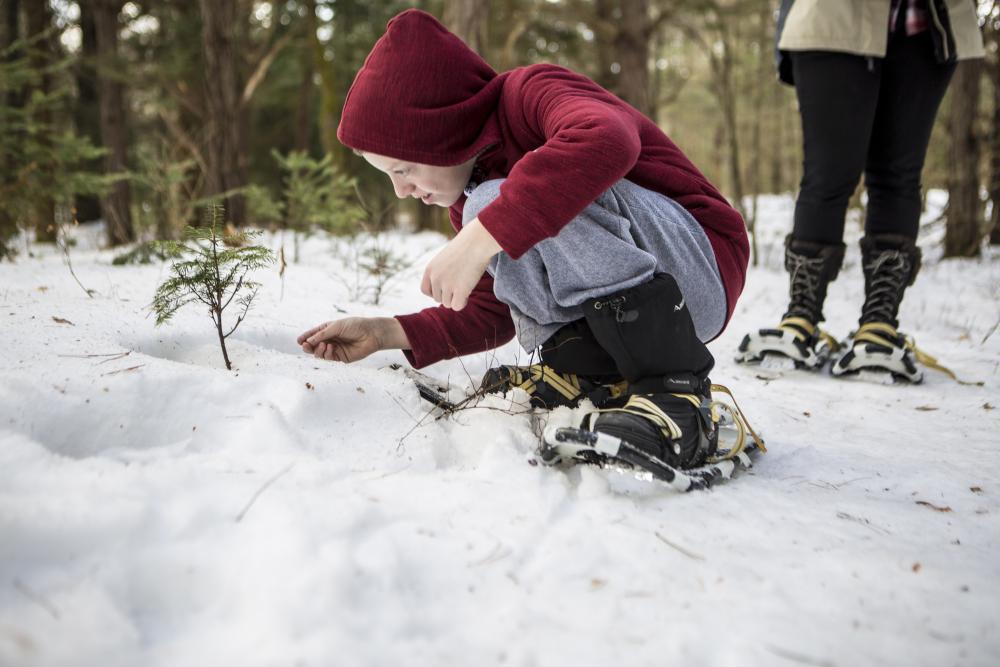 Find 5 sure bet Adirondack destinations only 1-hour or less away from the trailhead and perfect for the entire family any time of year!
1. Cobble Hill
45 to 60 minutes to the summit, 1.8 miles round trip
Cobble Hill is a small little mountain located on the backside of Mirror Lake and overlooks the Village of Lake Placid. To reach it, turn onto Mirror Lake Drive from Saranac Ave. (Rte86) keeping Mirror Lake on your right. Follow to Mount Whitney Road, on your left. Park at this intersection, the trail is about 100 feet up Mount Whitney Road on the right.
This short hike quickly crosses a brook on a bridge that is a bit worse for wear and then proceeds along a well maintained trail to a major trail crossing. Head straight through the trail crossing and start a steady and slightly steep climb. As you pass by some attractive rock walls on the left you will come to the steepest part of the trail, be very careful here as the trail is steep and parallels a rocky face. The summit isn't much further. There are outstanding views out over the village as well as of the High Peaks.
2. Copperas Pond
20 to 30 minutes to the pond, 1.2 miles round trip
This wonderful back-country pond with a view is an outstanding short destination hike and also makes for a nice camping destination. Follow Route 86 out of Lake Placid toward Wilmington. Locate the trailhead for Copperas Pond on the right.
From the road you will climb steeply along a boulder strewn route to an intersection with Winch Pond. Take this right toward Copperas Pond and before you know it you will be there. The Lean-to is down a short spur trail, which will be on your right. For added distance you can visit the nearby ponds (Owen and Winch). Making a loop with the three ponds is relatively easy and not too long of a day, but might require more than an hour to complete.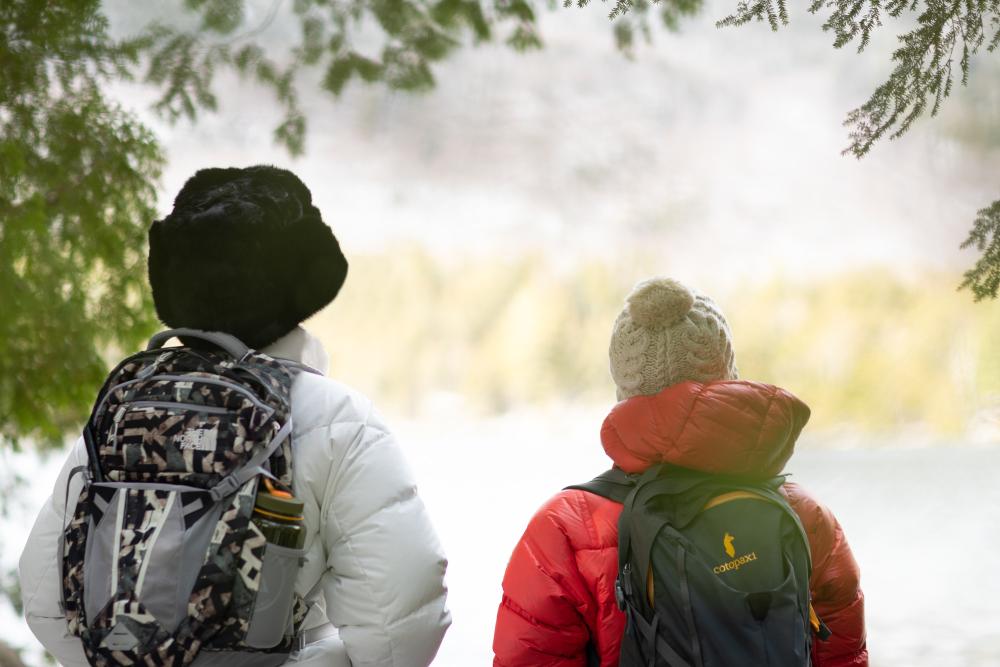 3. Mount Jo
45 to 60 minutes to the summit, 1.8 miles round trip
Mount Jo is an amazing destination for the entire family and has been for what seems like forever. The mountain gets a ton of attention and is very busy, but its ease of access and killer payoff make it such. Follow Route 73 out of Lake Placid and take your first right after the ski jumps onto Adirondack Loj Road. Follow this to the end and park you vehicle. A small parking fee is required. The trail is on the opposite side of the road than the parking.
You will hike initially along a flat course to the intersection for Mount Jo, on the right. From here the trail starts out moderate but soon gets very steep as large boulders and rock outcroppings start to appear. You will pass by a secondary trail on a couple occasions which offer an outstanding loop option if so desired. This other trail is longer but less steep; but still steep. The views from the summit rock out to the High Peaks and over Heart Lake are as amazing as you might imagine. This is not only a family hike but one that should be done by anyone visiting the area.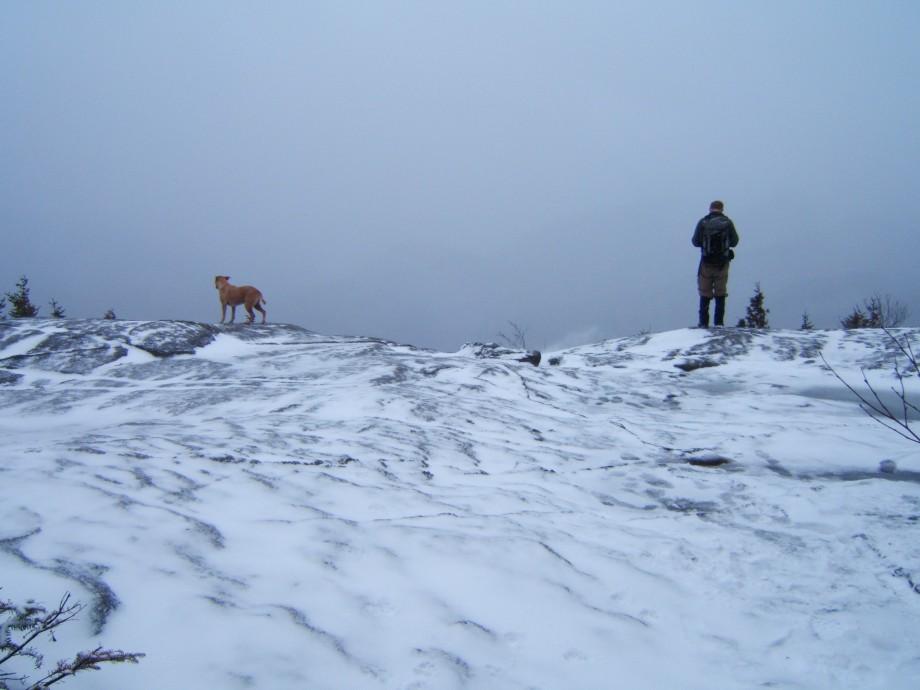 4. Owls Head
45 minutes to the summit, 1.2 miles round trip
Owls Head is a short mountain hike where the payoff is extraordinary and the trail is not too busy. Follow Route 73 out of Lake Placid and locate Owls Head Lane on the right after the Cascade Lakes. Drive Owls Head Lane to a T-intersection, the trail is located there, parking is limited.
From the trailhead start a climb through an attractive forest and enjoy countless varying views along the way to the summit. Be very careful on the rocky summit, steep ledges line the sides. Views out toward Cascade Mountain and Pitchoff are outstanding.
5. Baxter Mountain
50 to 60 minutes to the summit, 2.2 miles round trip
Popular Baxter Mountain is the longest of the hikes on this list and will max out the 1-hour summit destination, but worth every step of the way. Follow Route 73 out of Lake Placid and drive through Keene. Once through Keene locate Route 9N heading toward Elizabethtown and follow. At the top of the long hill the Baxter Mountain Trail will be on the right.
You will start out on an easy trail and pass under a power line before entering a very attractive forest on a well stomped trail. The trail uses switchbacks to alleviate the steep terrain and in under 1-mile comes to a trail intersection that leads to Beede Farm. Stay right and head steeply up over the rocky course to continuous views along the rocky summit trail.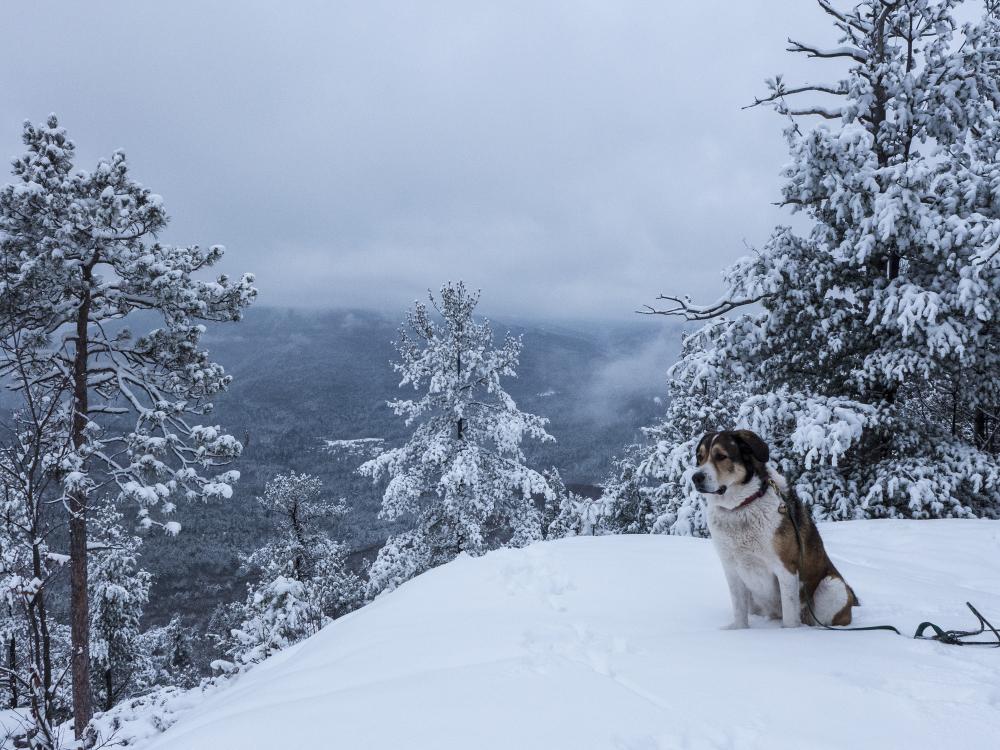 Did you know that the guide services in the area have a half day rate as well as a full day rate? Need some assistance or company on a hike, see what these guide services might have to offer. You can also check out a local gear shop for snowshoe rentals, trail guides and maps of the area.