Lake Placid Ski and Board formally known as Maui North, is gearing up for what they hope will be a snow filled winter. With a new name comes a new focus, more organization, merchandising, selling, and a greater presence in Lake Placid. As a consecutive award winner year after year for having the best ski and snowboard shop in town it makes me wonder how they're going to get any better?
This question is answered as soon as owner Robin Keysor started telling me what they've already got in the works for this season. For starters, they expanded their boot fitting area which is allowing them to concentrate on custom boot work and setup for customers. Robin and his wife, Lynne are investing in higher end equipment across the board for both racing and recreation. One of their hot items right now are the 2014 Rossignol Soul 7 Skis. These skis are extremely light and will allow you to get anywhere you want to go. Robin recommends these skis for intermediate to expert. He has also noticed a trend for fatter skis meant for ice and hard-packed snow.  
Fear not for the beginners out there, such as myself, you're in good hands when you go to Lake Placid Ski and Board. Although they have equipment for the more experienced skiers and snowboarders out there, the novices are not left out. Ski and Board has staff that are extremely knowledgeable and friendly. The staff partakes in specialized training to accommodate all of their customers.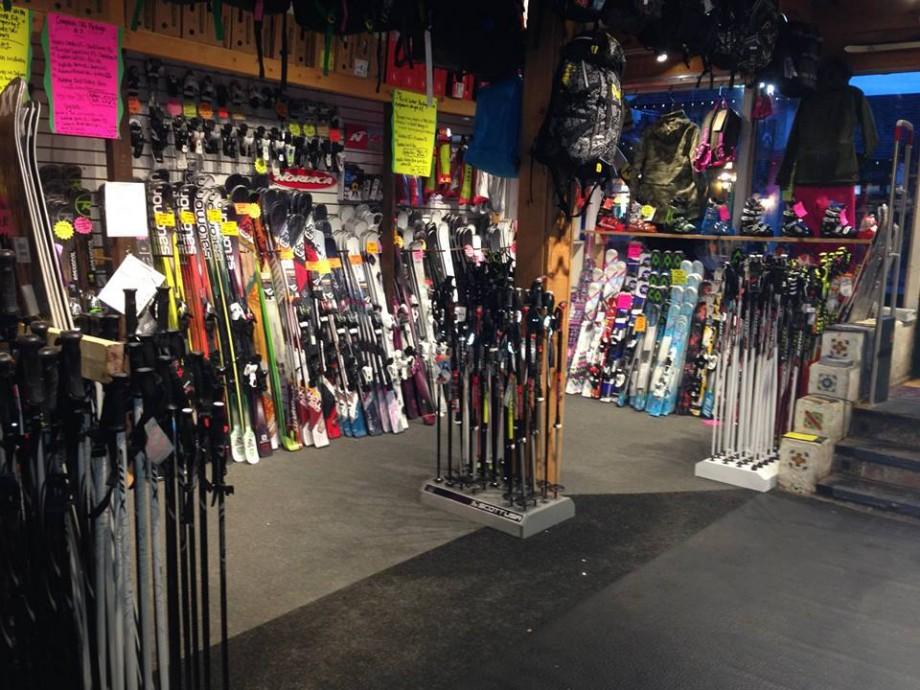 Not only are these people experts in their field, they offer a wide array of services to their customers. Any need you may have for skiing and riding can all be done in-house for you at Lake Placid Ski and Board. If you need boot grinds, punches, and boot heaters you've come to the right place. They make sure you have the right flex in your boot, the correct skis or board for what you're doing, and last but not least the perfect bindings. They have three tuning machines, one of them being brand new last year. Besides all of the work they can do to your equipment, they have apparel and accessories at all price ranges. 
I'm sure you're wondering, how much is this all going to cost me? If you are not ready to   dive right into these outdoor sports, there are baby steps you can take. A daily rental is $30 the first day and $20 for everyday after. Season leases for skis start at $110 and up depend on the length of the skis. A season lease of a snowboard starts at $150 but the price really depends on the quality of the equipment being rented out. To help people get what they need in a timely manor the shop will be open 8am to 9pm. If you already have your equipment but need to get prepared for the season; tune ups start at $34.95 and up, mounting starts at $50, and boot binding adjustments start at $24.95.
So, if you're someone that lives at the mountain or is just starting out, it is apparent that Lake Placid Ski and Board has the passion and expertise you want to get yourself ready for the outdoor season.