When it comes to deciding where to start your Mountain Bike Ride in Lake Placid, There are a lot of choices. The wide varitety of loops and routes can leave a rider with a lot of decisions to make. Here are a few ideas to get you started:
My personal favorite place to park is the metered lot right near Olympic Center on Main Street. One of the things that I like best about riding in Lake Placid is that all of the routes are so close to town. Parking on Main St. allows for a short ride on the road to get to the trails, and a very short walk to that most important post-ride beverage or bite to eat. The best option for riding from this location is to ride around Mirror Lake Drive, take a right on Northwood Rd. and head straight across Rt. 86 to the Jackrabbit Trail. From here you can access the upper part of the trails on Crown Plaza Resort Property, which are built and maintained by members of the Barkeater Trails Alliance. When you return to your car you are mere steps from places like Bazzi's Pizza, Zig Zags, Soulshine Bagel, and Generations.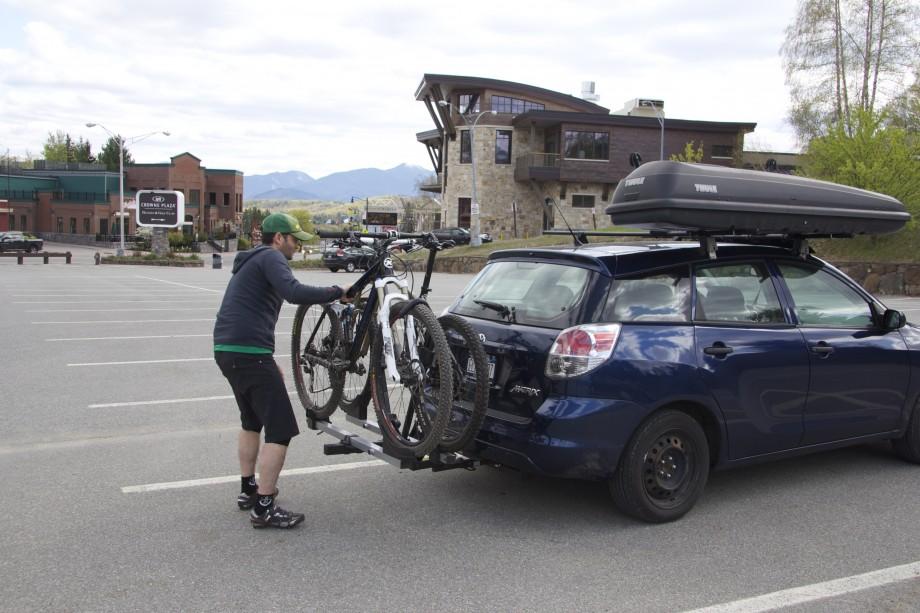 For the quickest riding option riders can use the Jackrabbit Trail Access at the Howard Johnson's on Saranac Avenue. This is a great option if time is limited. The Jackrabbit Trial will eventually lead to the Brewster Peninsula Trails. Once here look for the Ridge Trail, which has some great rolling terrain. Beware of the Lakeshore Trail as it is not suitable for cycling. Follow the Jackrabbit Trail Markers For a great view of Lake Placid. Don't forget to stop in to Howard Johnson's when you return to your vehicle. The Lake Placid HoJo's is just one of 2 remaining Howard Johnson's Rataurants in operation. Don't miss their incredible breakfasts or "2 for Tuesday" Burgers.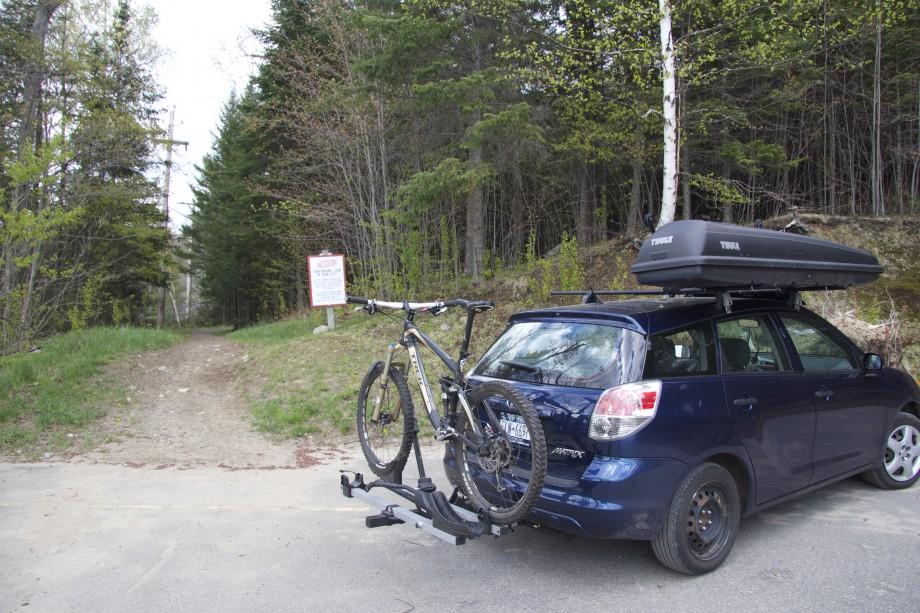 A recent addition to off-road cycling access in Lake Placid is the Lake Placid Club driving range. As you head out of town towards Whiteface there is a small parking area on the right. The Lussi family has graciosuly allowed parking here as well as the construction of trails on the land surrounding the golf course. At the end of the lot there is an informational kiosk and a donation station marking the beginning of the trail. Every penny collected in the donation box supports the maintenance of the trials by the Barkeater Trails Alliance and The Adirondack Ski Touring Council. This is a great lot to access the lower portion of of the Lake Placid Club Trails with names like "Flying Wasp" and "Cinderella Story"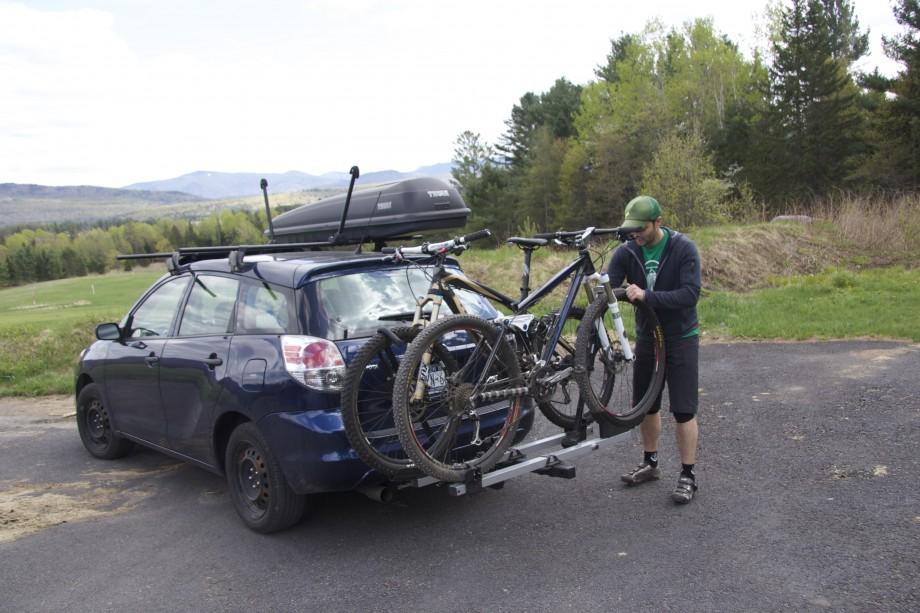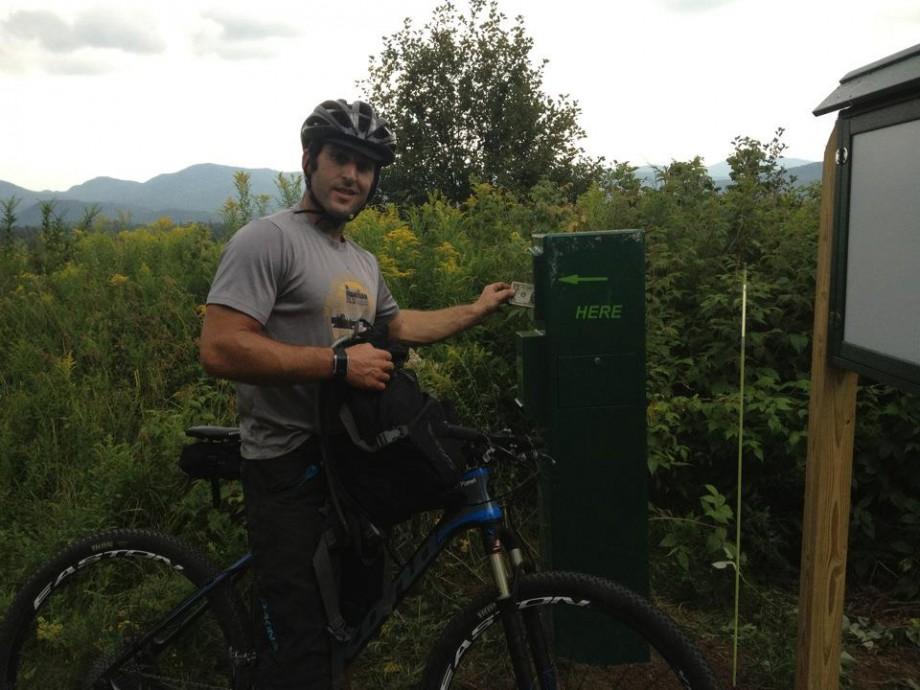 For those riders wishing to park their car out of town, there is a paved pull-off on River Road that locals refer to as the "steel deck bridge." This is where a private road crosses the Ausable River. This pull-off is a popular spot for fishermen as well. From this spot riders can access single track by following the Jack Rabbit Trail markers in any direction. Riders who cross the "steel deck bridge" and make an immediate right turn will lead themselves to trails on the Lake Placid Resort property. Riders who take a brief spin towards the red barn and follow Jacrabbit Trails signs up Birdsong Ln. will make there way toward the area's newest section of trail known simply as "Craigwood."
There certainly are a lot of choices to be made for riding in Lake Placid. No matter where you decide to ride please remember to maintian the best possible reputation for cyclists by always being courteous to other users in parking lots, on roads, and on the trails. Lake Placid's local bike shops can be great sources of information for our trails, and can proivide the most up to date information on conditions.