Spring is in the air and we surely could smell it the other day when we decided to hang up our snowshoes and break out our trail running shoes. Then a couple days later we actually put the shoes on and decided to get out and hike a trail system that too often gets forgotten about, if it is known about at all. We went for a bit of a ride to revisit this area named the Blueberry Hill Trails. Located in Elizabethtown it can be a bit of a drive from Lake Placid, but totally worth it if you like an exciting trail run.
We opted to leave our traction (microspikes) in the car, in hopes that the snow and ice would be minimal; it was minimal but still a bit of nuisance. While much bare ground was to be had it was frozen solid, but traction would have made balance even worse. There were heavier sections of snow, but most of what we found was on the north side of Blueberry Hill and that was easy to run on or around. Some scattered ice still existed in other areas, which make for a slightly dangerous edge to the day and made us very aware that we needed to watch our step.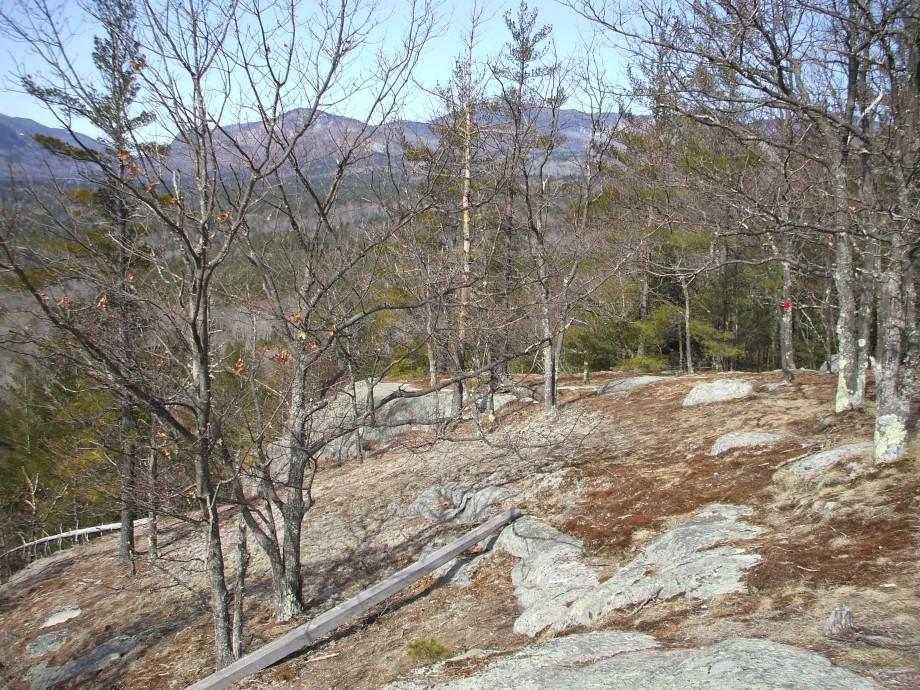 We ended up running very hard and steady for over an hour and combined several different trails. We found that the Blueberry Lean-to Trail loop to be very enjoyable section, steep and narrow in spots with outstanding views to the west. We also made time to check out the new Cliffside Trail, which is an amazing trail with excellent location. This particular trail is very narrow and new, making it a bit more difficult to find and running speeds, but now that I know its course, it will be easy to follow.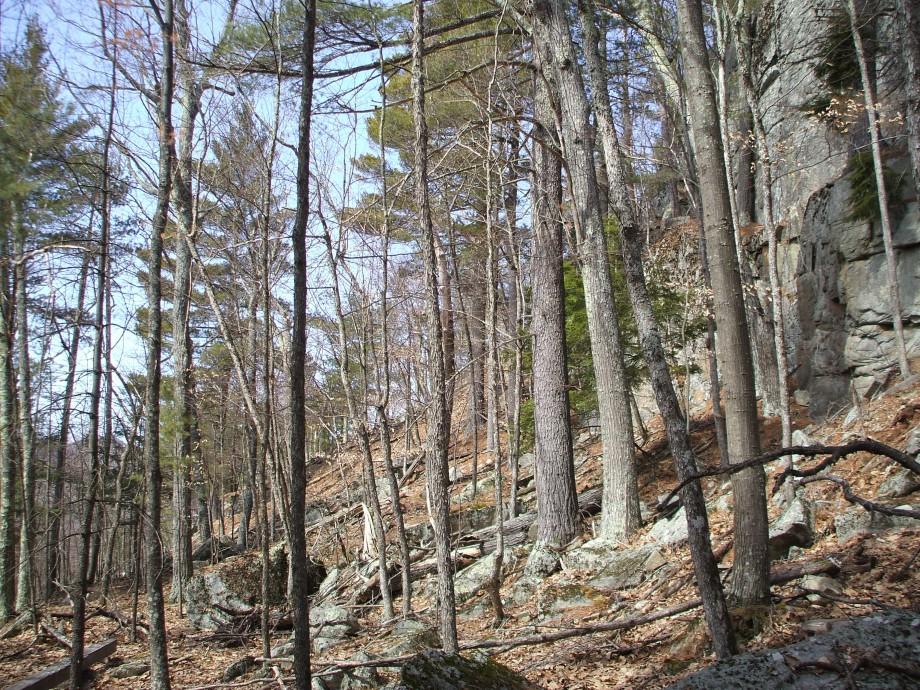 The grouping of other trails we used consisted of what looked more like a bowl of spaghetti. But, to be honest we love the varied trail conditions and sharp turns, it kept us on our toes and definitely wasn't boring.
Use this link for a trail map of trail system:
For more information on trail running in the area, pick up a copy of Adirondack Trail Runner by Spencer Morrissey and Corenne Black at a local outfitter or bookstore. Want to explore more of the High Peaks Region, seek out a local guide.