Even with criticism of over-scheduled youth, there is still a part of me that believes carefully laid out plans and a boxed lunch can accomplish anything. The voice in my head warns me that we're one pit stop away from complete chaos. The other devil argues that just a small percentage of kids are over-scheduled while a good portion of the population does nothing at all.
I justify our carefully laid out plans knowing we will be waylaid along the way. I never expect to accomplish all the plans that I make. I just like to know that I have options whether it's seeing a film at the Lake Placid Center for the Arts  or bicycling near John Brown Farm.  That said the June 4th Plattsburgh Museum Day seems more museum marathon than museum day.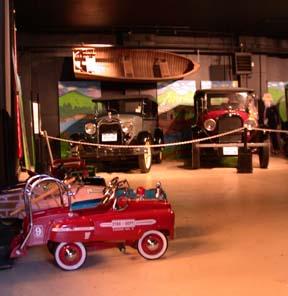 This is not an open door to one museum but 22 different venues offering lectures, children activities, wine tastings and free admission. I spin briefly wondering how to fit it all in. This is when a decision needs to take place. The Alice Miner Museum, in Chazy, will show three guided tours, at 10:00 a.m., noon and 2:00 p.m. At 11:00 a.m. children nine and older can learn to make a quill pen. The Kent-DeLord House in Plattsburgh will hold tours at 11:00 a.m., 12:30 p.m. and 2:00 p.m. with children's activities at the Carriage House and in the old gardens.
Once that scheduling wrinkle is worked out head to the museum complex at the old Air Force base and take in a guided tour of the Champlain Valley Transportation Museum between 10:00 a.m. – 3:00 p.m. and reopening of their Kids' Place. Just down the road at the Clinton County Historical Association Museum there will be exhibits on textiles, Redford Glass and war artifacts while children can participate in an historical scavenger hunt and decorate a treasure box to take home. The Battle of Plattsburgh Association will have historical re-enactors and guided tours through the museum (10 a.m., 1:00 p.m., 2:30 p.m.)
Museums offering free admission include North Star Underground Railroad Museum the Lyon Mountain Mining and Railroad Museum, Alice T Miner Museum, Kent-Delord House Museum, Clinton County Historical Museum, Champlain Valley Transportation Museum and the Babbie Rural & Farm Learning Museum.
Then perhaps to the Plattsburgh State Museum and Rockwell Kent Gallery where there will be tours and children's activities all day. Near downtown The Strand and North Country Cultural Center for the Arts (NCCCA) is showcasing its Theatre for Youth and Open House Art programs.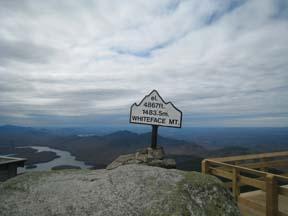 Sometimes the day will only permit a casual drive, like to the top of Whiteface Mountain where we can sit back and enjoy the view. We have to look for the balance. .
Adirondack Family Time Tip: The Smithsonian magazine Museum Day will be September 24, 2011. Click on the link and print out a coupon for great museums like the 1932/1980 Lake Placid Winter Olympic Museum.
all photos ©Diane Chase, Adirondack Family Time and used with permission.