One activity that can be done with any member of the family is a drive to the top of the Whiteface Memorial Highway. After parking, you can then climb the stairs or take an elevator to visit the Whiteface Mountain weather station, also commonly referred to as the Whiteface mountain castle. Though we usually climb mountains, this beautiful drive to the top is the perfect way for anyone to see the beautiful Adirondack High Peaks.
Make sure to check the Whiteface website for hours of operation and the visibility from the Whiteface castle before making the trek. I have shown up and been told the summit had zero visibility. It had been completely socked in, so be prepared.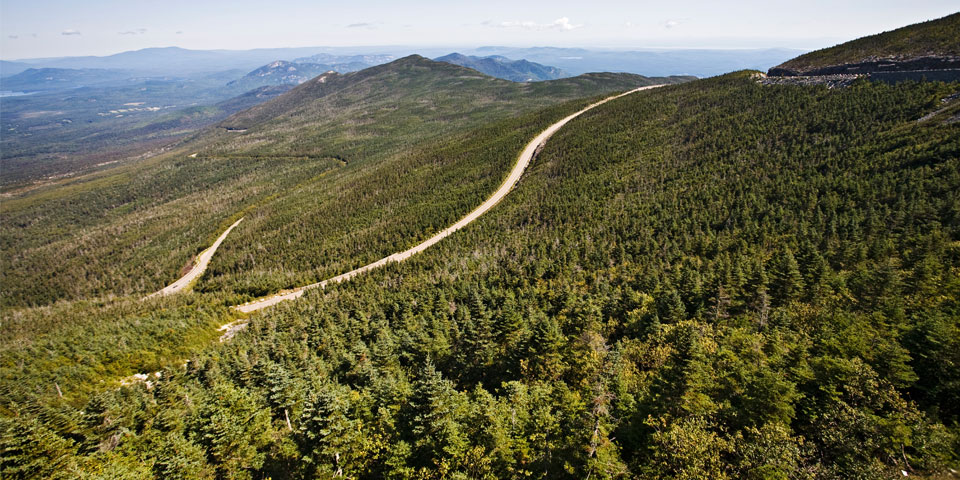 Going up?
Pay the fee at the alpine-styled Toll House and start the ascent. The nine designated stops along the way are overlook vistas. Picnic tables are available along side interpretive signs outlining the surrounding area. At the last stop the attendant takes the ticket and describes the two ways to reach the Whiteface mountain castle and summit, elevator or nature trail.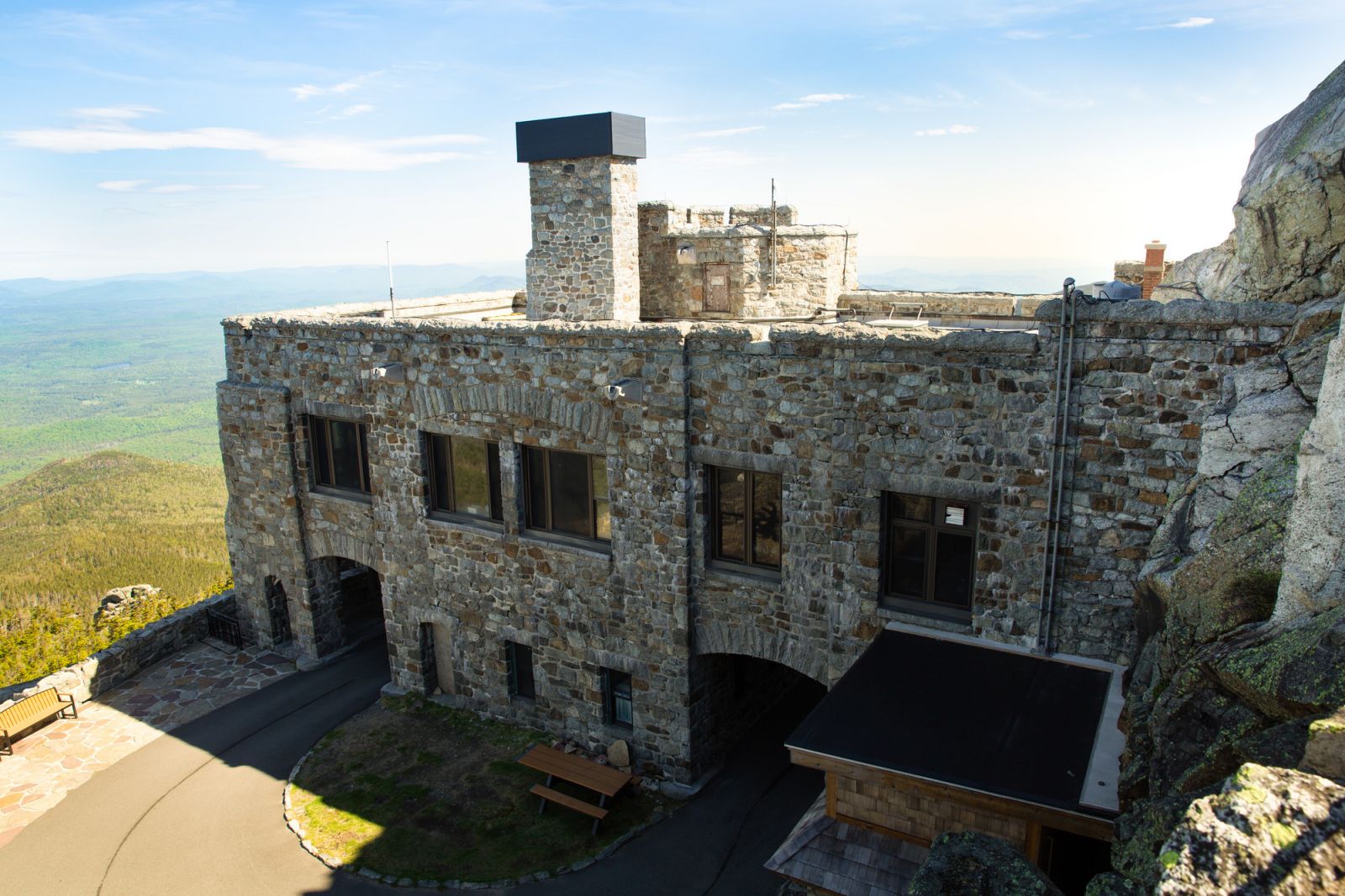 Governor Franklin Roosevelt dedicated Whiteface Veterans' Memorial Highway in 1929. By the time it opened in 1936, again by Roosevelt, he was president. The five-mile road rises 2,300 feet before reaching a two-story castle constructed from the granite excavated from the highway construction.
The 1/5-mile Stairway Ridge Trail is one option to reach the summit. It can be windy and stone path slippery. The signs inform of the various endangered plant species, wildflowers and landslides. The view is breathtaking. Each direction is spectacular. The day is clear and everyone there is quietly taking in the beauty of the High Peaks, the undeniable H-shaped waters of Lake Placid, the Olympic Ski Jumps and the rest of the 360-degree view.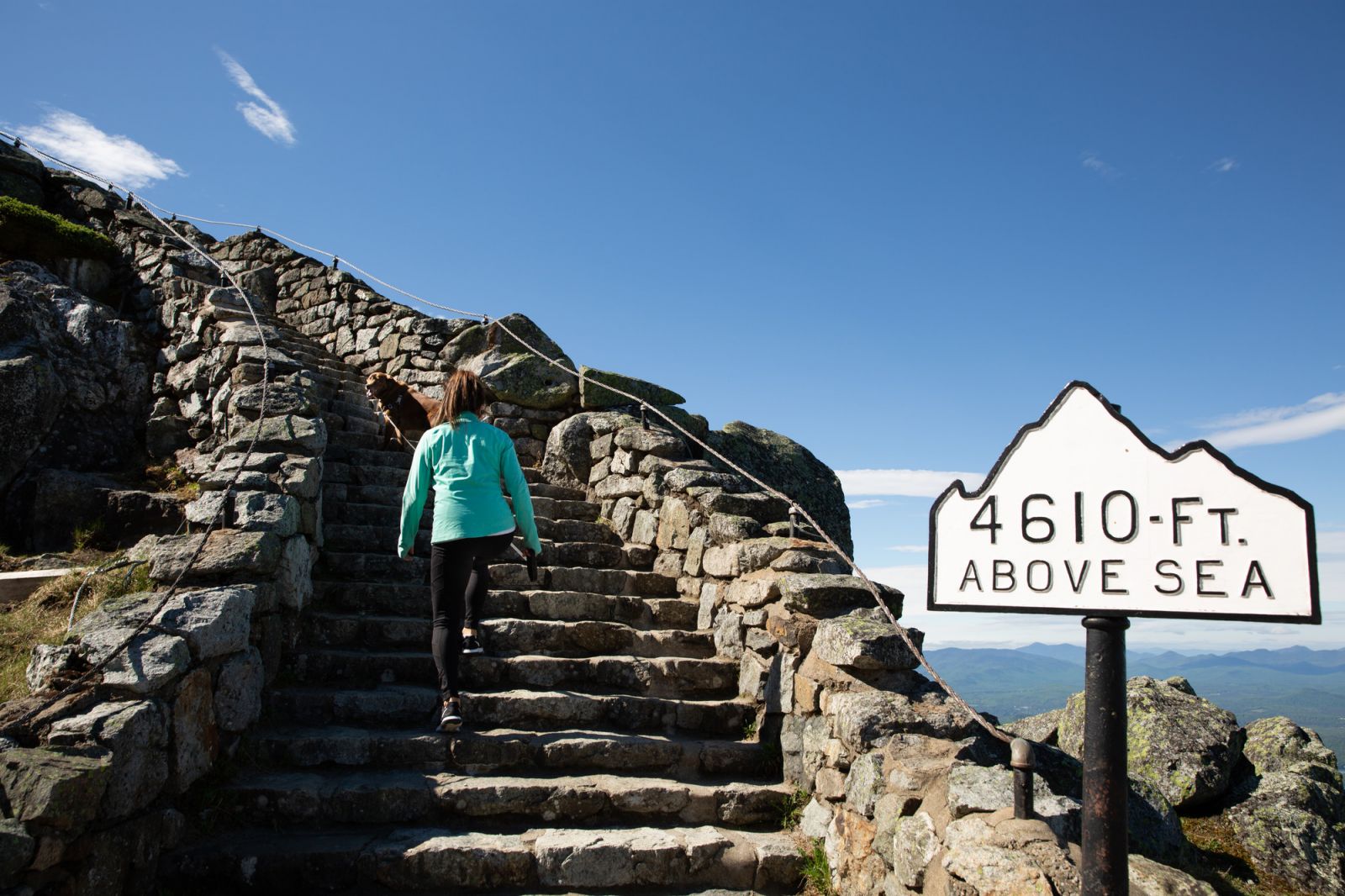 Whiteface Observation Tower
The Observation Tower has inside seating and more mountain information. There is even a handout for kids containing Whiteface facts. Then the option to descend is to return by the nature trail or to take the elevator.
The elevator is run by an attendant and will slowly descend the 276 feet to deposit people in the heart of the mountain. The 426-foot tunnel is dark, cool and damp. The path has railings and is handicap-accessible. The gift shop and cafe, located in the castle, are a fine place to grab a snack but we've always brought a picnic to share on the summit.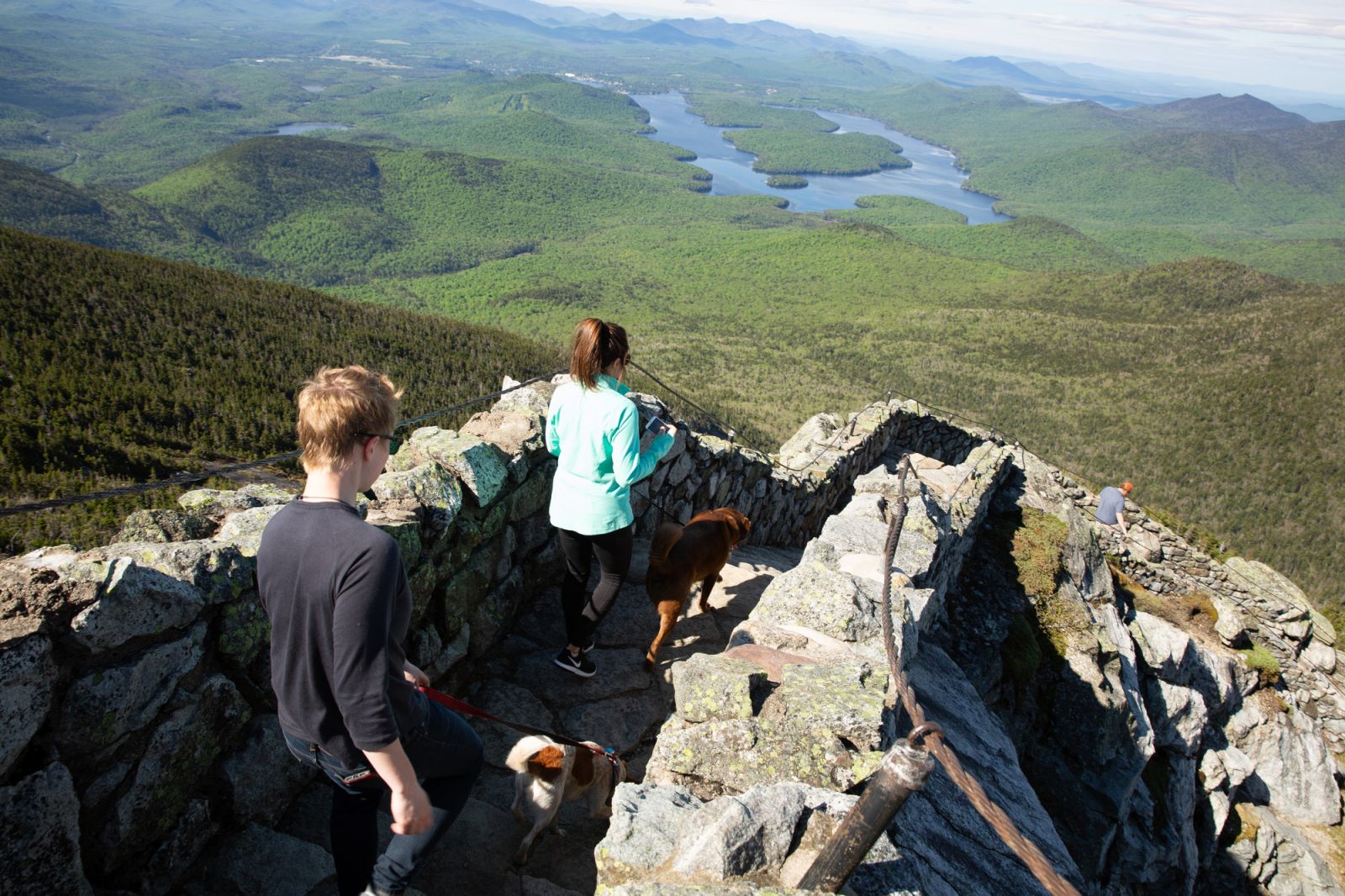 The Whiteface Veterans Memorial Highway is open from late May to Columbus Day weekend. From the Route 86/Route 431 junction in Wilmington turn west onto Route 431. The Toll House is about 3 miles from the intersection, at a dead end.
Adirondack Family Time Tip: If you plan on doing more than one event look into the Olympic Sites Passport for savings. People in shape should try the Whiteface Mountain Uphill Foot Race.