I recently received a call from a writer for a big New York metropolitan area newspaper who was researching information about destinations for frugal travelers. He asked me if it was possible for a car-free person from New York City to come to the Adirondacks for a bargain-priced ski trip. (And his deadline was the next day, of course.)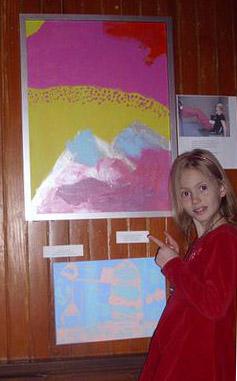 I told him that yes, it was indeed possible. Although the Adirondack region is largely a drive-to destination, AMTRAK does have a train out of Penn Station in New York to Westport on Lake Champlain, with an option to buy the ticket with a built-in shuttle to Lake Placid.
In addition, whether the visitor stays in Lake Placid or at the foot of Whiteface Mountain in Wilmington, there is a free, regularly scheduled shuttle between the two which is convenient for skiers - and taxis are available for off-schedule local travel.
I also provided him with a link to lodging ski packages and specials in both the Whiteface Region and Lake Placid for his story, and promised to follow up with more details on the AMTRAK connection, as I just happened to be going to the Westport train station that very night.
Why? Well, this particular station is also on the National Register of Historic Places, and home to an equity theatre and an art gallery. I was headed to the Depot Theatre for an opening reception at the gallery that evening, so I figured I'd pick up some train information while there.
The Depot Theatre gallery is located in the lobby of the station, and features the works of local and regional artists, plus permanent exhibits depicting the 1876 train station. One might think that the warm, wood paneled walls of the rail station would distract from the art on display, but they actually serve as a wonderful backdrop in what has become a locally popular gallery - especially for this seasonal show of local artisans. The show is called the Women of Westport, an annual holiday display of art by, well, women who live in Westport, New York.

Artwork and crafts on display in this year's show are by Dee Carroll, Kathryn Cramer, Carolyn Vanderhoof, Ellen Few Anderson, Stephanie Ames, Sheri Amsel, Meredith Johnston, Linda Smyth, Cheryl Raywood and more, including three paintings by 8-year old Elizabeth Hartwell.
That's a lot of talent for one little town, and if you missed the opening reception, it's not too late! The WoW Show will be on display through January 6, 2011, 10am-4pm M-F, and 1pm-3pm on weekends.
There are quite a few galleries scattered throughout the region. No wonder, really, as artists and musicians have been inspired by, and attracted to live in the Adirondacks for centuries.
Many of these local gems are open in the winter for the enjoyment of residents and visitors. Check out this list of the year round galleries that our visitor service staff compiled (and let me know if we've left any out)! 
---
ART GALLERIES
Lake Placid Center for the Arts Fine Arts Gallery
17 Algonquin Drive, Lake Placid, NY 12946 518-523-2512
Tuesdays – Fridays 12-5, Saturdays 12-4 
Guy Brewster Hughes Art Gallery at Lake Placid Library
2471 Main Street,
 Lake Placid, NY 12946 - 518-523-3200
Adirondack Artists Guild
52 Main Street, Saranac Lake NY 12983   (518) 891-2615
Winter Hours :Monday: Closed; Tuesday, Wednesday, Thursday, Friday, Saturday : 10 - 5; Sunday: 12 – 3
A Point of View Gallery - Margarete Schulte 

6047 Sentinel Road
 Lake Placid, New York 12946  (518) 523-5124
Bluseed Studios Inc  
24 Cedar St, Saranac Lake - (518) 891-3799
7444 Gallery 
28 Depot Street, Saranac Lake - (518) 282-4743
Fortune Studio
76 Main Street, Saranac Lake - (518) 891-1139
www.fortunestudio.com
Adirondack Rustics Gallery
open by appointment in winter
145 US Route 9 # B, Schroon Lake - (518) 532-0020 

Cupola House Gallery
2278 Main Street, Essex, NY 12936 518 963-7494
Open year round. 
TICONDEROGA ARTS 
Hancock House, Ticonderoga, NY 12883 (518)-585-7868
Call for hours
YOUNG'S STUDIO AND GALLERY
6588 NYS Route 86, Jay, NY 12941 518-946-7301
Open everyday 10 - 5
Mark Kurtz Photography
36 Broadway  Saranac Lake NY 12983 518 891-2431
PENDRAGON THEATRE GALLERY
15 Brandy Brook Avenue, Saranac Lake, NY 12983
518-891-1854 
Open Box Office Hours 10- 8pm or by appointment 
JAY CRAFT CENTER
Route 9N, Jay, NY 12941
518-946-7824, Open 10-5 daily.
Pottery, Jewelry, Adirondack crafts. 
MITCHELL'S HERITAGE GALLERY
10120 NYS Rt. 9N, Keene, NY 12942
518 576-2289
Watercolors, oil paintings and prints
Open daily 10-5, closed Sundays
Birch Store - The Bill Evans Gallery
1778 NYS ROUTE 73 | KEENE VALLEY | NEW YORK | 12943