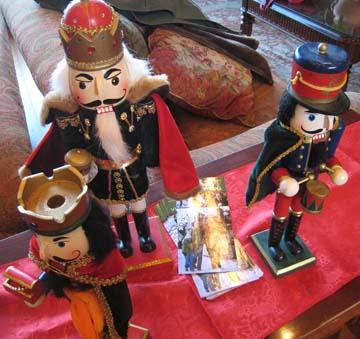 My daughter is convinced I grew up in "the olden days." If so, I am afraid to ask what prehistoric era her grandparents enjoyed. She is confused during a family movie night when an actor plays an album on the turntable. To her a record player is a DJ's scratch pad. She hears all about keeping things simple and I now realize I have set myself into that cliché. She believes I grew up in it, that simpler time in her mind, where people sang for no reason at all and danced to the orchestra in their head.
I want that simpler time with Adirondack carolers, hot chocolate and exchanging friendly greetings on the street. I want to alleviate the holiday stress and just enjoy being with my family.
On December 10-12, 2010, the village of Lake Placid will turn on its old world alpine charm and celebrate its annual Lake Placid Holiday Stroll. Santa will kick off the event with free skating at the Olympic Center on Friday the 10th starting at 6:30 p.m.
On Saturday, December 11, a free holiday story time is being offered at the Mirror Lake Inn from 11:00 a.m.-11:30 a.m. which allows plenty of time to get to Mid's Park at the center of Main Street to see Santa arrive via fire truck. Fortify yourself with complimentary hot chocolate while Santa does the meet and greet.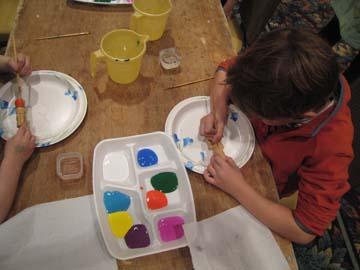 For anyone wishing to complete or (gasp!) start holiday shopping, several venues are available just for children giving parents an opportunity to slip out and get those last minute gifts. From 1:00 p.m. – 2:30 p.m., the Lake Placid Center for the Arts will provide free children's crafts at High Peaks Resort. Three work stations will be available, geared toward children ages 5-12. Each child is asked to limit his/her free craft to one, enabling everyone to have the opportunity to walk away with something. Beaded icicles and hand painted nutcrackers will be available up for an older set while beaded candy canes, wreaths and snowflakes will be there for a younger group. Paper crafts and a coloring table will be open to all.
The Pines is generously providing a free showing of a series of short holiday classic movies on Saturday. For me, the gift is the ability to leave my children from 2:30 p.m. – 4:30 p.m. while getting my Mail Street purchases gift-wrapped onsite while participating in a wine tasting.
To round out the traditional (dancing) holiday portion of the program The Nutcracker ballet will have its final two performances at the Lake Placid Center for the Arts (Saturday at 7:30 p.m. and Sunday at 1:00 p.m.)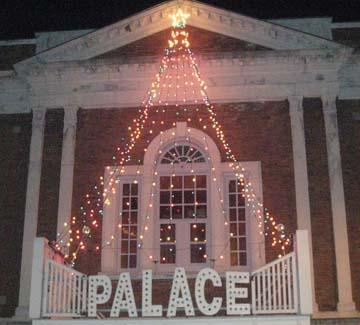 The only place I've been able to track down Santa for breakfast will be at the Mirror Lake Inn on Sunday from 8:30 a.m – 10:30 a.m though children may choose to make a free gingerbread house at The Golden Arrow's Generations Restaurant during those same hours. At 11:00 a.m. take in a free showing of The Polar Express at the Palace Theatre.
Since I can't possible list each individual discount and special, check out the full schedule of events on the Lake Placid Holiday Stroll Facebook page and special store promotions here. 
There will even be holiday music playing throughout the weekend for those of us that wish to sing for no reason at all! 
For more family-friendly activities, go to Adirondack Family Time.
all photos © Diane Chase, www.adkfamilytime.com except Santa which is used with permission from The Lake Placid Holiday Stroll Facebook page.