Adirondack adventures loading…
Gearing up for Adirondack fun is no joke. Finding quality products that will last and serve you for the duration of your adventures is something that we know athletes and outdoor lovers don't take for granted, and neither do we! Lake Placid and the surrounding Adirondacks are our playground, and serious outdoor adventures are a daily happening here. If you've found yourself uncommonly unprepared, don't fret. There's no need to completely restock on expensive gear, Lake Placid and surrounding areas have the perfect rental shops to suit you up!
Paddling
Set out on Lake Placid's crystal-clear waters with all the gear you need for tons of water-fun. Paddles, ores, kayaks, canoes, SUPs and other rentals can be found all around the region. Captain Marney's Boat Rental has everything you need for a day on the water. Captain Marney's offers speed boats, pontoon boats, deck boats, canoes, kayaks, water skis, tubes, and wakeboards all that can be rented! All boats are equipped with skis, tubes and vests at no extra charge.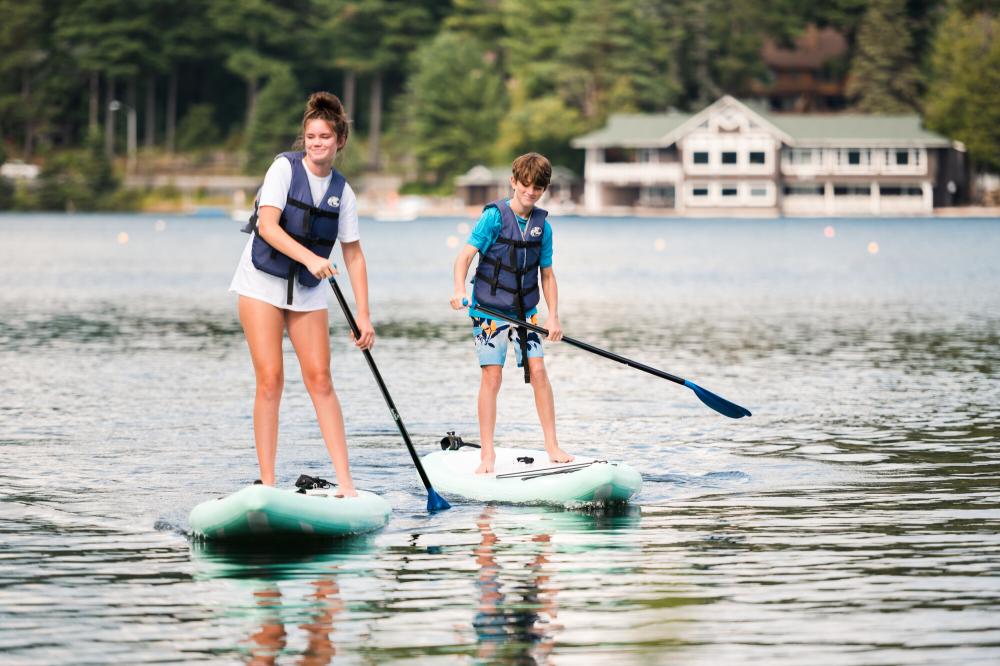 Biking
Lake Placid is home to an elaborate system of trails and pathways that make for a bike rider's paradise. Surrounded by beautiful Adirondack landscapes, you won't be able to get on the trails fast enough. For your next trip, stop by High Peaks Cyclery and rent or purchase everything you need, even get your hands on a fat tire bike when the snow starts to fall! If your ride is in need of a tune-up, Placid Planet Bicycles is open seven days a week for all of your bicycle emergencies. They are also fully equipped with an array of bicycle and gear rentals for your next trip!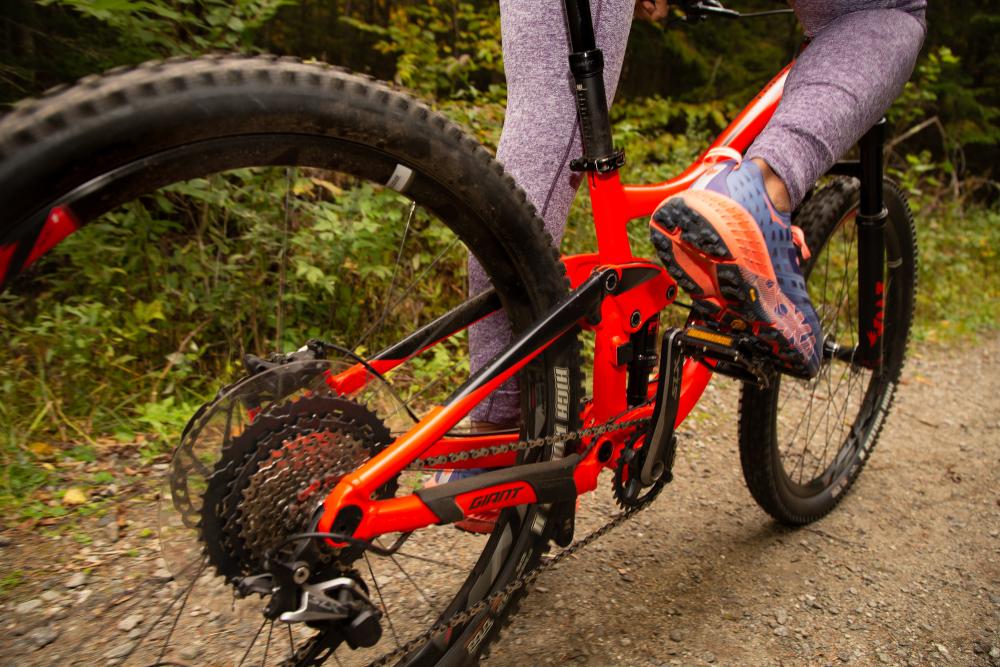 Camping
Before resting your head in the great outdoors, you're going to need a few things to set up camp. Lake Placid is the perfect oasis for campers to come and get close to nature, but before you get lost in the lush beauty of the Adirondack wilderness, don't forget your essentials! Eastern Mountain Sports in town carries anything you forgot for your next camping trip. Wool socks, bug spray, again, BUG SPRAY, tents, portable campfire stoves, waterbottles, even dehydrated food are available to purchase. Packing for an extensive camping trip can be complicated, and we've all forgotten a thing or two while scrambling to get to our destination. A quick stop in town can make your next trip a breeze.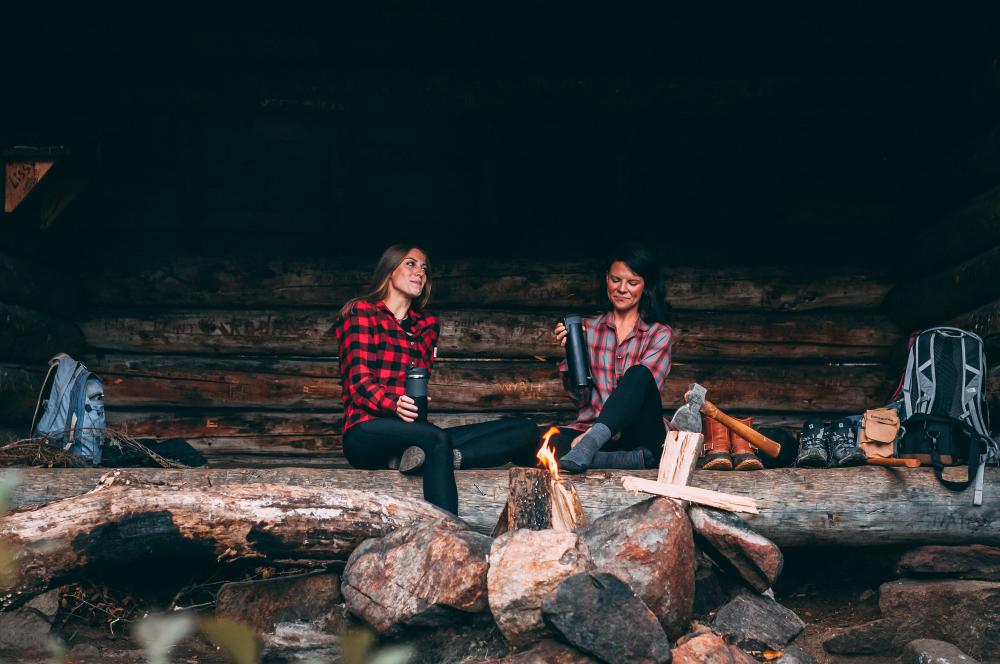 Fishing
Fishing in the Adirondacks can be one of the best ways to relax water-side, or one of the most exciting! There's a wide variety of fish species that dot the lakes here, and it's up to you to find them all. Fishermen inhabit Lake Placid all year long, from ice fishing in winter to casting from boats in summer, or spending the afternoon fly fishing in the middle of a quiet stream, luring your next catch is an art, and we can help you perfect it! Hungry Trout Fly Shop has a wide range of lures and equipment for fishing, as well as guides ready to take you out on the water! The shop hosts a wide range of tours, from river float trips to walk and wade guides. If you're looking to get the whole family out on the water, there's a 2 hour family learn to fly fishing excursion! With a team excited to get you casting and catching, you'll be reeling in beauties all day long.

Outdoor consignment
Not only are there rental options in the area, there's even consignment shops maintained for those who love the outdoors and love keeping their bank account in tact. The Adirondack Mountain Club's Cascade Welcome Center is operating a gear consignment shop, located just outside of Lake Placid. Here, you can find all sorts of high-quality used gear that doesn't have that new-item price tag. Selection will vary depending on what is brought into the store, but hiking boots, backpacks, tents, sleeping bags, and other camping accessories are all typically in stock.

Guided services
Possibly the most essential gear you could have on hand in the Adirondacks, is a guide! Sometimes when your map and compass just won't cut it, the friendly folks in and around Lake Placid are the experts on the trails, mountains, lakes and rivers, and everything in between. The Adirondack Mountain Club is filled with friendly faces who can get you on the trails and water with ease. You might even learn some local history or find a secret trail that no one else would dare seek out! The best way to connect with Lake Placid's extraordinary outdoor scene is to enlist a guide to help you find your way!

See you out there
Now that you're equipped with all the gear you need, it's time to adventure! With the help of experts in every outdoor sport around town, you'll be able to get on the trails with confidence. After your days soaking in the quiet calm of nature, mosey on back to town for some much needed comfort food, craft beer, or maybe even a spa day, depending on how hard you went on those trails!