Lake Placid, NY is filled with inspirational people, doing inspirational things. Olympic athletes, artists, and small business owners, along with others, all form the backbone of the community.
I recently sat down with local artist Leslie Rottner and spoke with her about her creative style and her artistic journey in Lake Placid.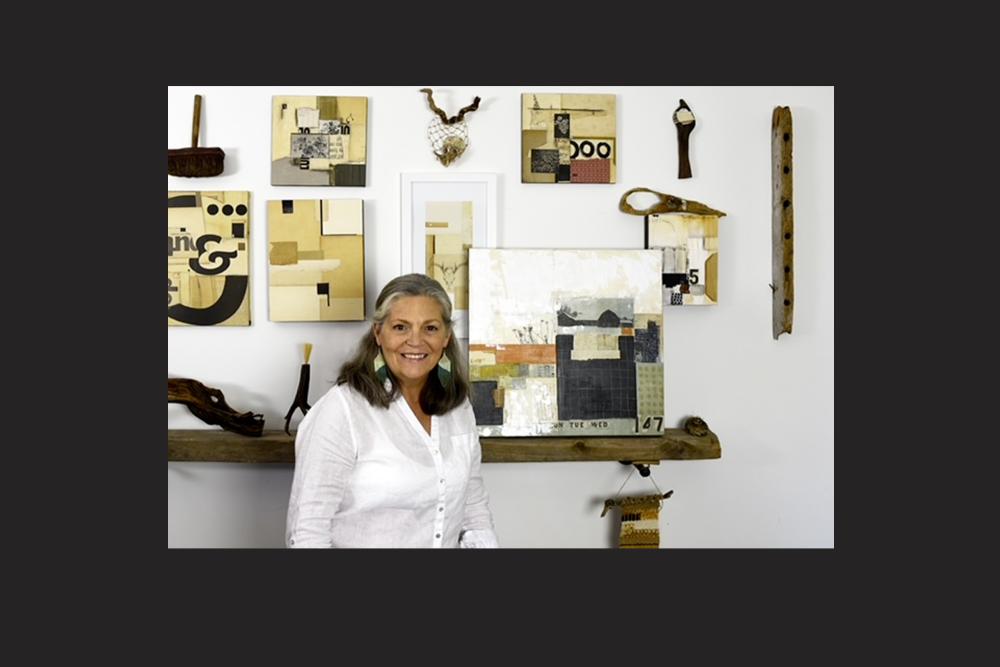 Family history
Leslie's husband, Chris, grew up in Bloomingdale, outside of Saranac Lake. He brought Leslie to the area multiple times to visit, which resulted in her falling in love with it. They bought a house in Lake Placid, which they rented out for years while their kids were still in school. Then, they were finally able to move here full-time from Connecticut in 2017. While Leslie was still in Connecticut she couldn't completely focus on her artwork, but after she moved to the Adirondacks she was finally able to fully commit to it and make it her full time job.
She "finds the area truly inspiring" and notices that each season brings different influences to her work.
Finding her way to her artwork
Originally, Leslie had plans to be a nurse, and even went to nursing school. She worked at that for 5-years until realizing she wasn't happy and she needed something more creative. With no prior artistic training, she went out to try and find a way to express herself. She started out with black and white photography, and made her own dark room that she could use to develop her film. Eventually she moved into digital photography, which led her to find her own unique style in her mixed media and collage work.
In her artwork, Leslie "uses vintage papers, old letters, and old diaries that were once important to someone else to create [her] own visual story with it." Collecting things from people's past lives from tag and estate sales gives her a way to bring in a bigger connection with her art and the media she blends together. In pieces like "The Message," you can see the different handwriting from multiple papers being ripped up, and the older stained paper from one book versus the brighter paper that is a few inches above it. It leaves the viewer to think about the lives of the people who had held on to those papers for so long. Every message behind her work is left for open interpretation, leaving each viewer with their own unique feelings.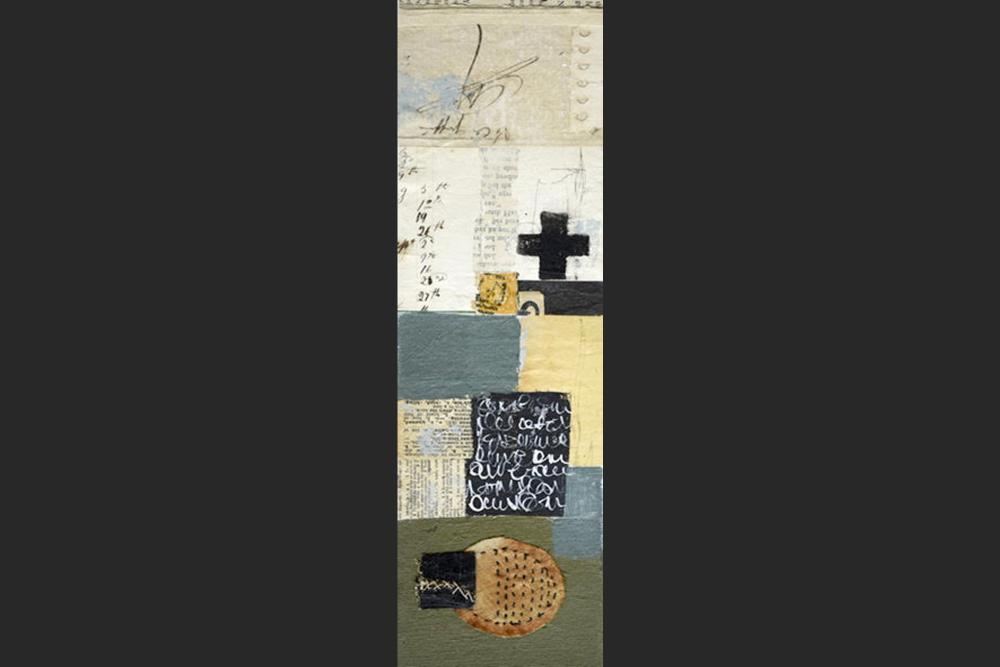 Leslie's artwork tends to stay in a neutral palette, with random bursts of bright colors like reds, greens, and oranges that draw attention from people viewing it. She does a great job at staying with her style and aesthetic, but keeping each piece unique from the others. From raw canvas, to larger pieces, or smaller ones, Leslie has a variety of options that suit each collector's needs when looking for a new piece of art.
Handmade brushes
In collage and mixed media work, the artist needs different types of textures and patterns to keep every corner of the canvas interesting, which they do with a variety of tools and brushes. While working on one piece, Leslie was looking for a specific type of brush that she couldn't find anywhere. So, using a piece of wood and an old broom she created the exact thing that she needed. She posted the brush on her Instagram and a girl reached out asking if she could buy a brush, and after that more and more people started looking for them.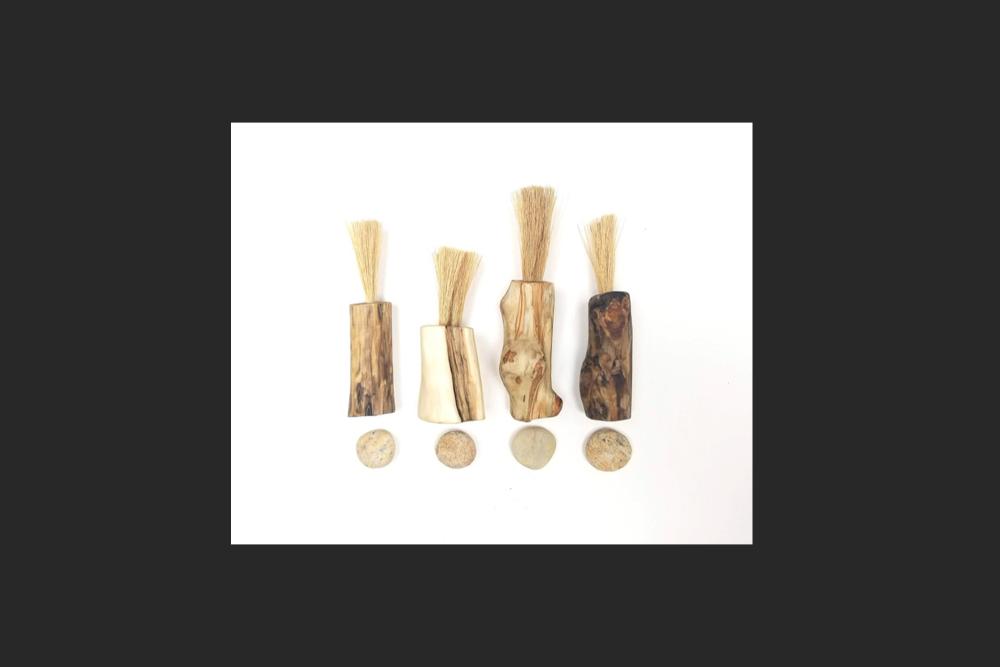 Leslie now puts her own unique style into the brushes using feathers, antlers, different types of string, and even burning designs into some. The use of the natural materials used in the brushes give them an Adirondack feel and helps her utilize the beautiful world around her for her art.
Lake Placid Center of the Arts and Gallery 46
The Lake Placid Center of the Arts (LPCA) is a facility that hosts a variety of shows, whether its visual or performance art. It was created in 1972 by Nettie Marie Jones, whose original vision has now become the only arts facility in the region that has events going on throughout the entire year. From musicals, to adult workshops, to art galleries, you can find all of their events on their website, along with the most recent health and safety information.
Gallery 46, located on Main Street in Lake Placid, is part of the LPCA. It is constantly showcasing local artists' work that is inspired by or created in the Adirondacks. Leslie had her artwork in the gallery for two years, up until the fall of 2021 when online sales started increasing and she couldn't keep up with both. She says "it's a beautiful facility, with a beautiful gallery space that shows amazing art," and hopes to be able to get involved with the gallery again soon. Jon Donk, who runs Gallery 46, "is extremely supportive [to local artists], and does a great job helping them get their art work out to the public." Leslie also stated that she's amazed by other local artists and the creativity the area seems to bring out of people. You can stop in at Gallery 46 during their hours of operation or shop online!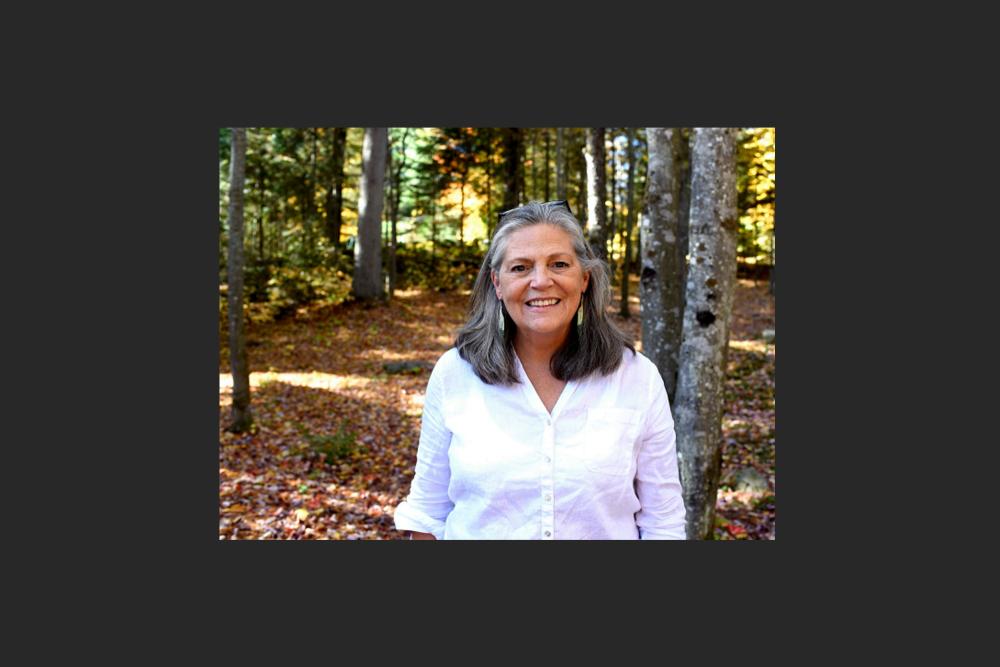 Where to find Leslie
Leslie's art and homemade brushes can be found on her website, or you can keep up with her through Instagram.
In the future, she is hoping to be able to host in-person classes on collage art and how to create the natural art brushes, but currently offers online classes on her website, which you can watch and learn from at your own pace.
---
Whether you're inspired to come to Lake Placid for the creative art scene or an outdoor adventure, your stay is sure to be filled with good eats, exciting experiences, and, of course, tons of natural beauty.