A fresh snowfall, warmer temps, and freshly waxed skis make for the most perfect spring cross-country ski trip. We decided to pack our bags and head out to a lean-to for lunch. Lean-tos are classic Adirondack shelters, ideal not just for camping, but also for a scenic stop on an outdoor adventure. While some are remote, there are others in the Lake Placid area that are more readily accessible for hikers and, in winter, skiers and snowshoers. We chose to ski, and I've put together some helpful tips about what to bring, gear, and having fun!
Gear check list
Having the appropriate gear is essential for your safety and makes for a more enjoyable experience. Don't forget to pack the following:
Skis and poles
Ski boots
Wool base layers
Water resistant outer layers
Wool socks
Hat
Gloves
Face mask
Water
Lunch
Sunglasses
If you don't have something from the list, don't worry! There are plenty of stores around town where you can pick up gear (and talk to local experts!).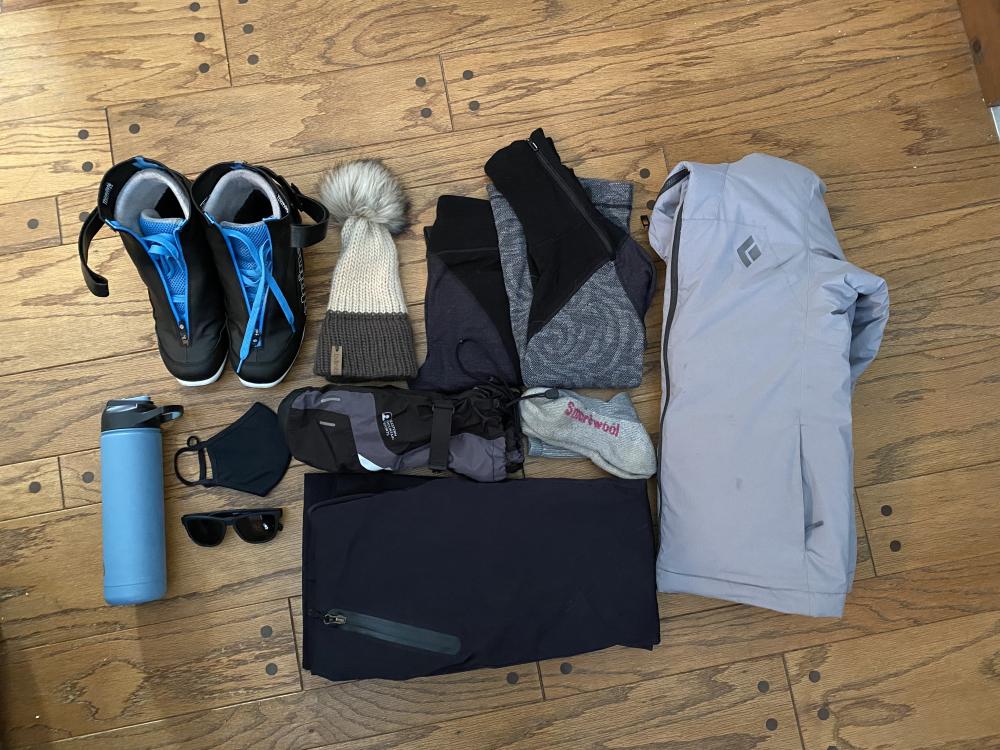 First stop: Main Street for some food!
One of my favorite things about Main Street is the wide variety of food that is available. People in the group all wanted something different, so we parked in the main municipal lot and headed down the road. On the menu: a burrito from Wyatt's, a sandwich from Big Mountain Deli, and some grab-and-go items from Green Goddess Market on Main. We also stopped at the Breakfast Club, etc to get some hot drinks to put in our thermos.
Back at the car, we packed away the food and drinks and set out to the trailhead. Today we were going to ski on the Jackrabbit Trail to the aptly named Placid Lean-to. We decided to park at the trailhead on Whiteface Inn Lane. It's just shy of two miles to the lean-to, which makes this a great afternooon adventure. The trail starts with a slight downhill and about halfway through you start to head uphill.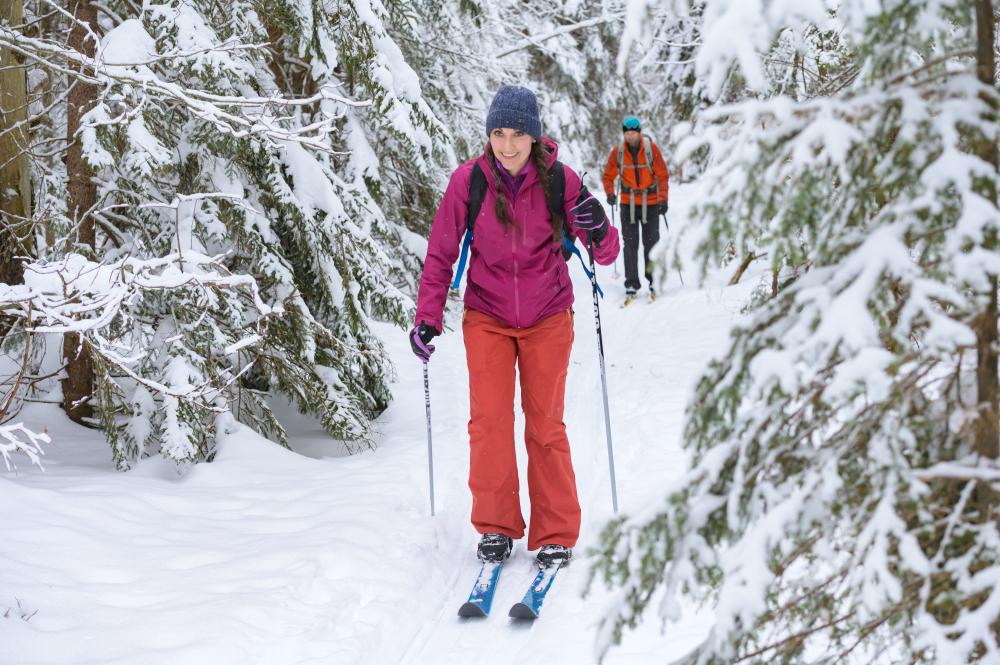 Next stop: lean-to lunch
Once we got to the lean-to, the skis came off and we took some time to get settled in. If you've never been to a lean-to, there are often nails to hang your packs and jackets, sometimes a broom or rake, and a sign-in book. We didn't have to clean out the snow since people had been there before us.
Eating lunch at a lean-to has to be one of my favorite things. Actually, just being at a lean-to is one of my favorite things. Sitting in a shelter so you're protected from the elements, but it's open enough to know you're outside in the Adirondack wilderness. Times where I have felt most at peace I've been sitting in a lean-to, with my favorite meal, favorite drink, and favorite company.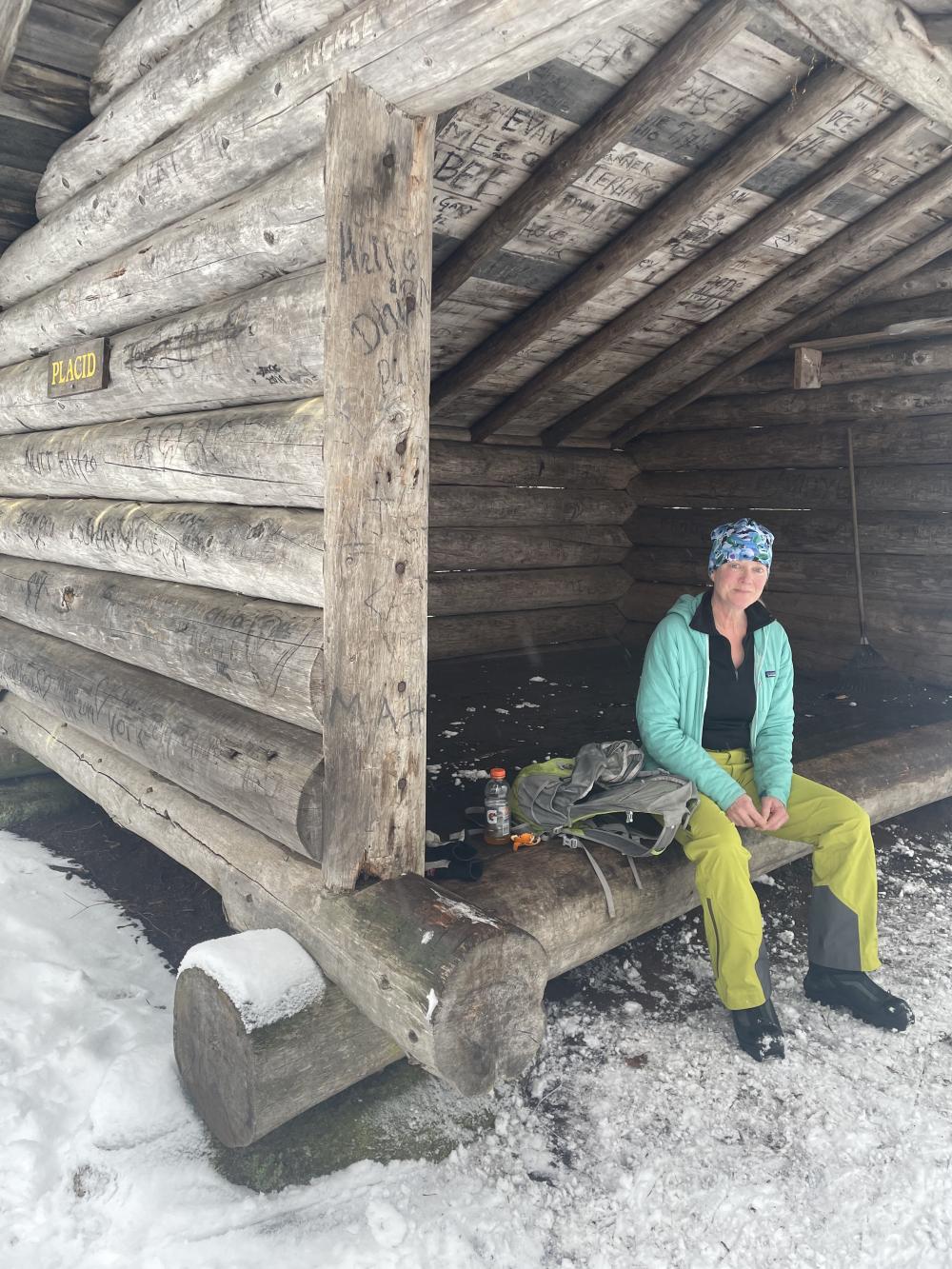 Time to head home
After hanging out at the lean-to for some time, we decided to put the skis back on and make our way back to the car. We headed downhill, then back up hill, and before we knew it we were back at the car. We loaded up all of our gear and headed back to where the day began: Main Street. Those après ski drinks were calling our names! We headed to the Lake Placid Pub for some drinks and appetizers. Insider tip: join the waitlist on Yelp before heading to the Pub!
---
While you're out and about, even on the trails, please remain socially distant and wear a mask when you cannot be socially distant. Masks are required in all stores and restaurants. Don't forget to thank the amazing staff you see!
Happy trails!