I admit it: I adore jewelry. Vintage, handcrafted, silly (I own Sophia Petrillo earrings), family treasures, flimsy trinkets from mall stores: I have a little bit of everything and I know I am not the only one.
In ancient Egypt, pharaohs were buried in golden sarcophagi, their mummies adorned with extraordinary jewelry. Across the globe, as societies discovered metals and precious stones, jewelry was crafted by hand, worn, and loved, and so it has been ever since. We all have a favorite piece of jewelry, whether it's because it was a gift from a loved one, a reminder of a special memory, or simply because it's pretty and it makes us smile. It doesn't have to be more complicated than that.
Since 1941, Lake Placid's residents and visitors have been relying on, and adoring, the jewelry offered by Darrah Cooper Jewelers, a shop that began at the Lake Placid Club and now sits at a distinctive spot on Main Street. Need a special gift for your mom? Go to Darrah Cooper. Want to treat yourself to something sparkly? Go to Darrah Cooper. Now, thanks to two new owners with friendly, familiar faces, Darrah Cooper Jewelers is continuing its great legacy of quality.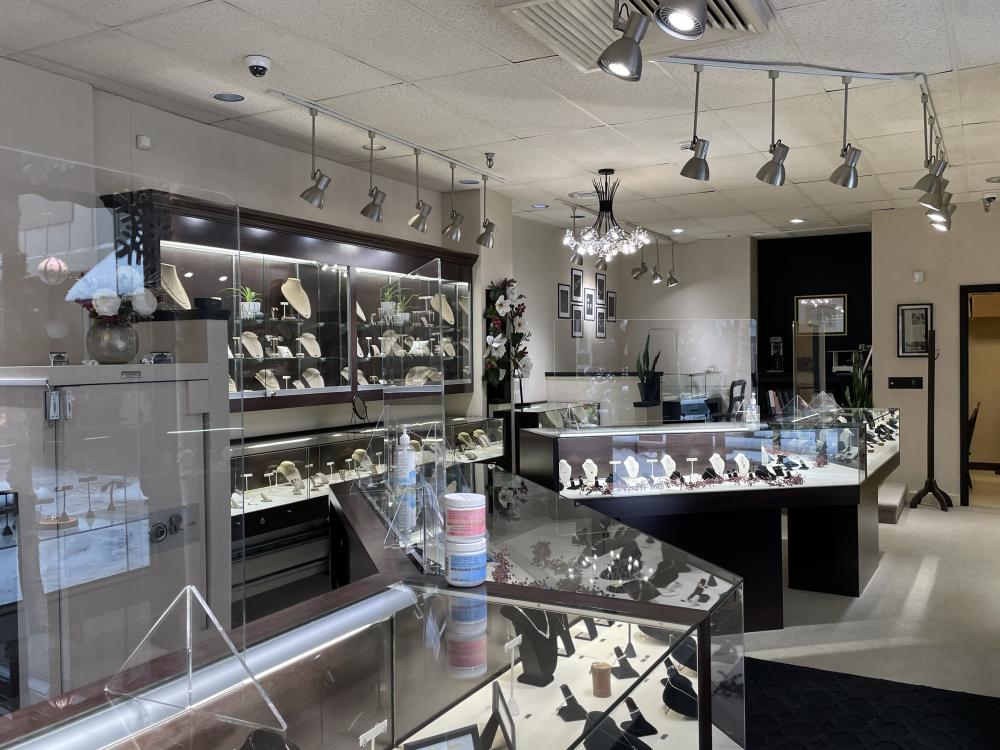 Darrah Cooper Jewelers was established by Roland Cooper and his wife Gertie. Roland had learned about the jewelry business at Darrah and Darrah, a Philadelphia shop owned by two of his aunts. The Coopers ran the store together for many years, making great friends in the village, and establishing the shop as a destination known for high quality jewelry. After the 1980 Olympic Winter Games, the shop moved from the Lake Placid Club to Main Street, and Gertie Cooper eventually sold the shop to Timothy and Debra Lennon, who ran the shop until last year, when they chose to retire. For many, word that Darrah Cooper Jewelers was closing meant the end of an era. Darrah Cooper is where generations have shopped for engagement rings, sterling silver and pewter gifts, and ever-popular gold and silver Adirondack charms in the shape of loons, snowflakes, skis, and more. Mothers hand down their Darrah Cooper treasures, and new traditions begin.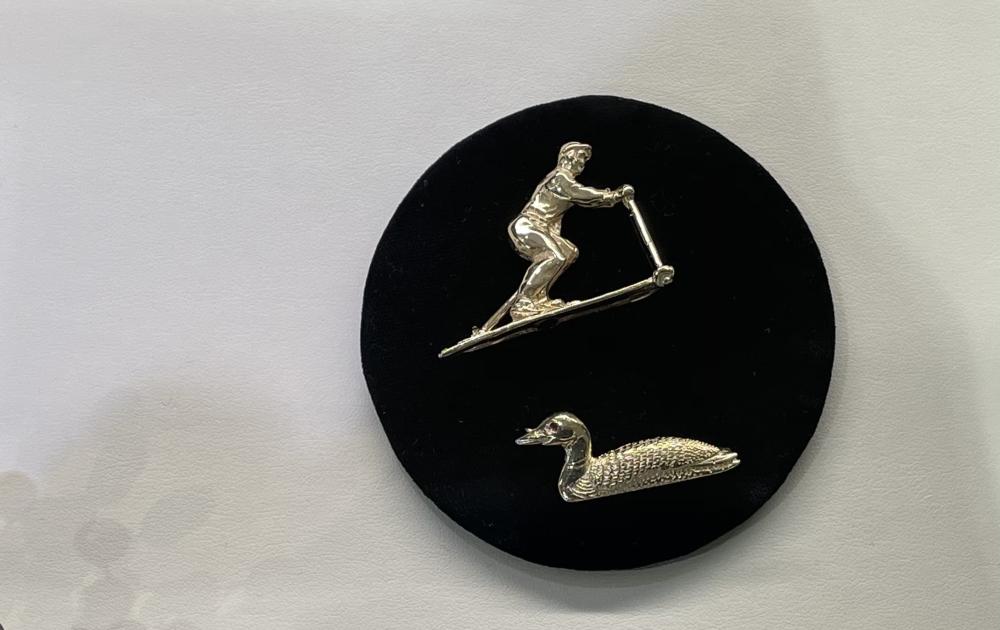 Fortunately for nostalgic shoppers and visitors making their first trip to Lake Placid, Darrah Cooper didn't stay closed for long. Two longtime store employees, Briar Corelli and Allison Doty, purchased the store and reopened in December 2020. While they have made a few changes to the store — everyone is in love with the birch trees they added to the shop windows — Briar and Ali have sought to maintain the shop's high level of quality items at a variety of price points, with different styles for the wide range of customers who stop in. This means luxurious diamonds and rubies, of course, but also more affordable, but no less attractive, jewelry featuring semi-precious stones and sterling silver. This is not the kind of jewelry store you should feel intimidated to step into and it has always been that way. From the Coopers to the Lennons and now Briar and Ali, this a friendly, welcoming place to browse. There's even a store dog named Fawn, a sweet and helpful shopping assistant.
The shop's small town charm is a big part of what it means to Ali and Briar to run Darrah Cooper. Briar has worked at the store and eventually managed it for 18 years before taking over as co-owner and Ali had worked at the store since she was 15, which she credits with sparking her passion for jewelry. Ali studied at the Gemological Society of America and the Fashion Institute of Technology, so she's right at home designing new pieces for the store and both women are pros at helping shoppers choose just the right item, select what pieces to carry in store, and run the business well. As Briar notes, taking over the store "seemed like a natural succession since the Lennons had taught us the day-to-day running of the business many years ago, and it felt like the right next step."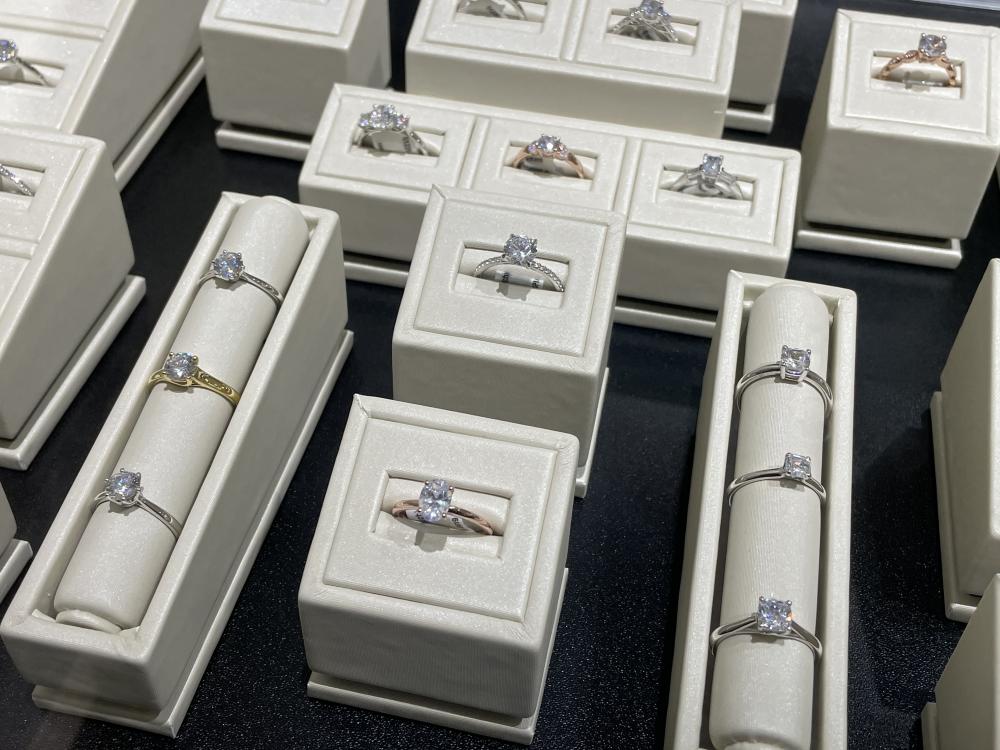 For Ali and Briar, their years at Darrah Cooper prepared them to run their own business in ways nothing else could have. Both Briar and Ali adore Tim and Debra Lennon and are keen to share how much they learned from them. Briar explains, "Over the many years, Tim taught me a lot about jewelry and the managing of the jewelry store. Everything from taking in repairs, doing appraisals, bead stringing, and basically being a friendly face that people trust to help them purchase just the right piece of jewelry for their special occasion." Ali echoes her appreciation for Tim, saying, "I learned a lot of tips and tricks from him that could have only come from working side by side with someone with as much experience as him." Ali is expanding her unique designs, which includes a truly adorable baby cup featuring a bear cub, a gift every baby ought to have, don't you think?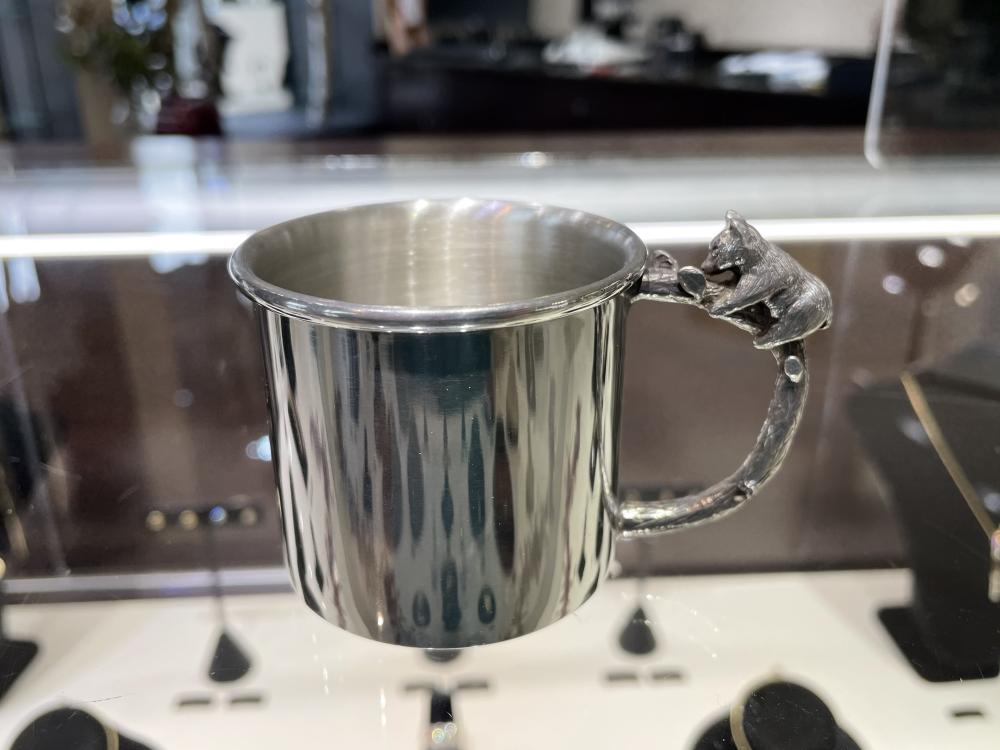 Their first sale as new owners was to a longtime customer who delightedly peeked in the windows one day, finding the women prepping the store for its re-opening. Yes, the products are amazing, but knowing the friendly faces behind the counter is something extra special. The women beam when telling this story, sharing that "It was a truly amazing feeling to have so many locals reach out with excitement and encouragement when we purchased the store." Another longtime customer shared that she was excited "To see two young entrepreneurs reopening Darrah Cooper. The personal touches Briar and Allison have added to the store are really wonderful!"
Over the years, Lake Placid's Main Street has seen businesses come and go. Some stay for so long that when they leave it's like seeing a friend move away. Some are still here, vital, much-needed and loved. Briar and Ali, who both grew up in the area, know how special Darrah Cooper is, and how unique Main Street is, as well. Ali shared that having a shop on Main Street "Is about being part of the community and being part of Lake Placid's future. It's important for Lake Placid to continue to have a quaint, small town Main Street presence not just for the visitors to our town, but also for our local community. One of the best parts is being a part of the special moments in people's lives. We get to be a part of engagements and weddings, anniversaries, birthdays, and even some less happy occasions offering memorial jewelry to help keep those lost remembered." It's that kind of local flavor, feeling of friendliness, and great sense of community that has made, and will continue to make, Darrah Cooper Jewelers such a special shopping destination.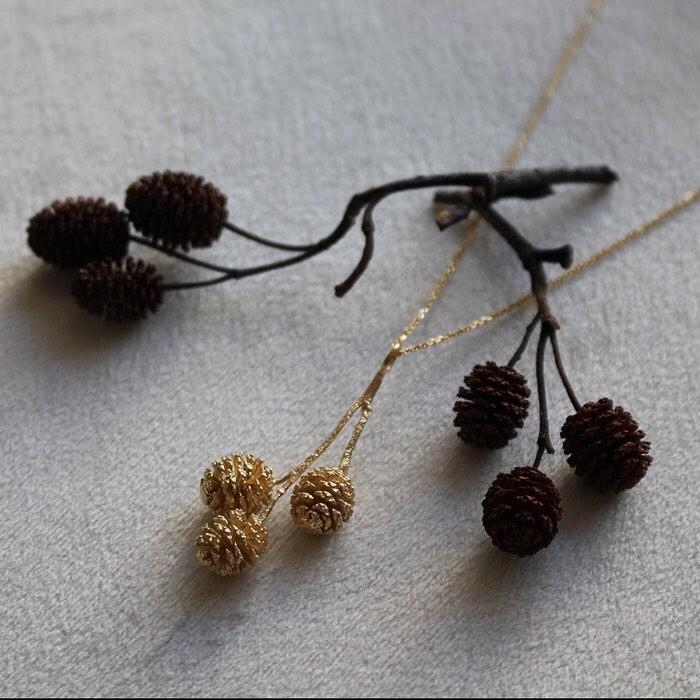 Visit Darrah Cooper Jewelers on Main Street in the village of Lake Placid. While you're here, visit other unique shops and restaurants you will find nowhere else. Briar and Ali will be there to welcome you and if you're like me you won't make it out without adding a new treasure to your jewelry box.