Updated: February 2022
So the days are getting longer, the temperatures are getting warmer, and some people have started throwing around the S-word. I'm not going to name names or point fingers. They're easy enough to pick out on your own: those coworkers talking about the new fad diet they're trying, the pedestrians shivering down Lake Placid's Main Street in boots, jackets, and shorts on their way to shop. They get one sunny day and a little open water and they think the end is in sight. I say forget those haters. I say LONG LIVE WINTER.
I live for those clear, quiet weekdays — for those cheaper room rates, shorter lift lines, and quick laps with friends. The passes don't sell out, the gondola line runs quick, and the stoke is higher than ever. These are the weeks when days get longer, the skies get brighter, and the snow gets softer. These are the days when you carve a little harder, ski a little faster, and the sun makes that goggle tan a little more prominent at work the next morning. Whether you choose to strap on two planks or one, we can all agree that these are the golden days of every season.
Give me cold nights and blue bird days. Give me perfect corn snow, jean shorts, and pit vipers. Give me spring conditions at Whiteface Mountain. Does it get any better than a long, snowy spring? Nope! The skiing's better, the crowds are gone, and the weather is perfect. You've had the whole winter to refine your technique, pump your calves, and scope new zones. Now it's time to harvest that sweet spring corn. While the haters sit down in the valley sipping iced coffee and complaining about the last few snowbanks, you can be high in the mountains building a base burn and slashing the slush.
Now is the time to be a skier or rider. Now that things are getting warmer, you don't have to hide under a hundred layers of wool and Gore-Tex. Bust out your Uncle Todd's neon purple windbreaker, and rock that singles line. The more ridiculous you look, the less likely people are to notice that your skis never quite reach parallel on your way down Skyward or that little jump you make when your board goes from heel to toe. Science has proven that it's impossible to criticize someone's technique if they're wearing a Hawaiian shirt and fanny pack on the slopes.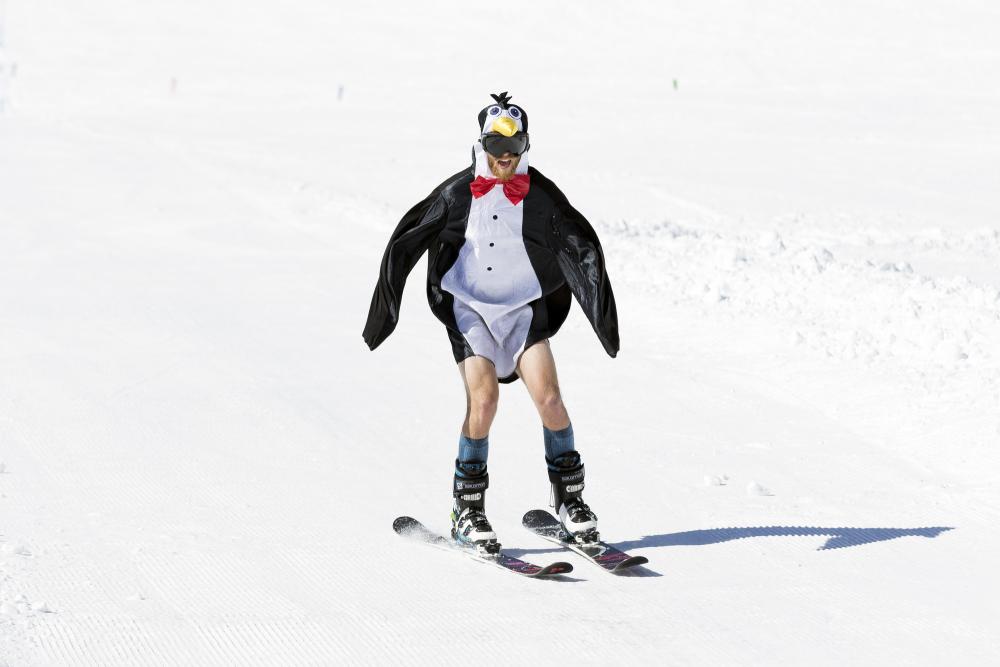 Even if you're an expert, spring skiing is a contender for best conditions ever. Steeps, bumps, trees, the park… they're all there and they're all in. It's a time to work on your weaknesses and show off your strengths. And if you don't think you've got weaknesses, go take a look at Shiffrin or Haakonsen carving somewhere, and remember that you actually barely know how to ski or ride.
Just starting out? Even better! Cold nights and warm days loosen up the snowpack to create a snowcone consistency that holds edges better and hurts way less when you fall. The tail end of winter is the perfect time to let your friends/significant other convince you that sliding on snow is the best thing since sliced bread. When (not if) you fall in love with it, it's easy to scoop used gear from people looking to upgrade for the next season.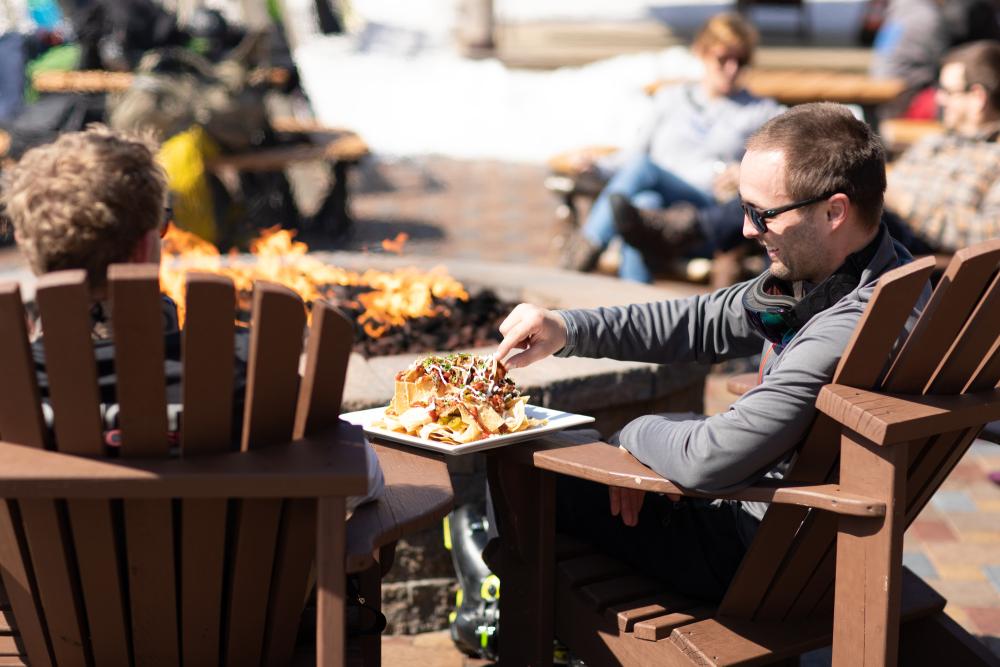 Still not sold? Don't forget that longer days and warmer temps translate into more après activities. When your legs feel like jello and the chairlift stops spinning, that just means it's time to settle into your favorite Adirondack Chair on the deck to enjoy the sunshine with a cold beverage and a snack. The Base Lodge comes to life in a way you'd never see on those windswept, -20 degree days. It's less of a place to get warm and more like a club with music, fire, drinks, and a killer backdrop.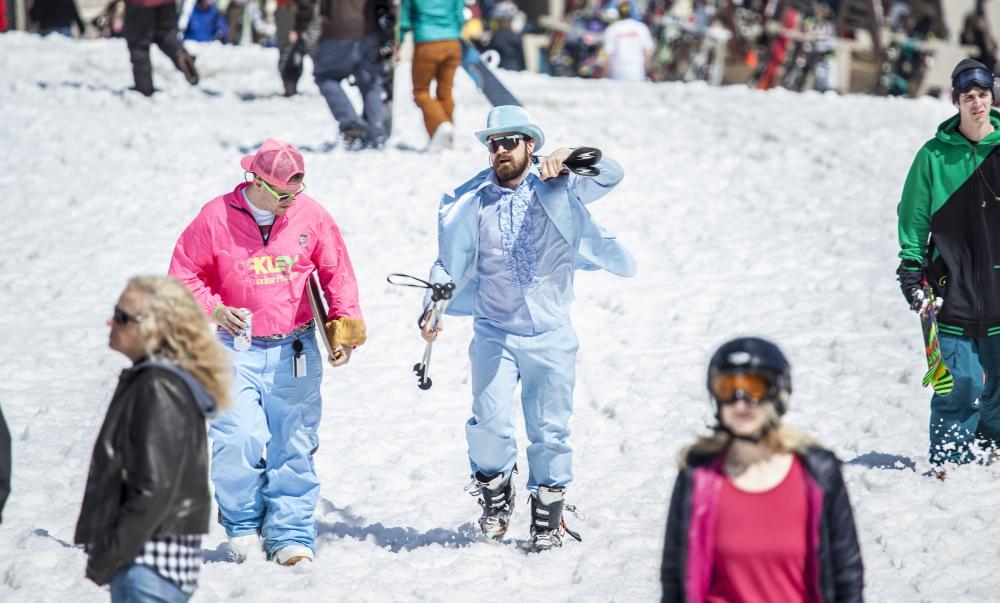 Don't think the East Coast can't find its party laps long into the spring season. Many years, March storms keep the shred alive until those last ribbons of snow fade from the mountain tops. So, the next time someone starts talking about flip-flops, beaches, and daiquiris, remind them it ain't over til the fat lady sings, and there's no mosquitos in the winter. There's nothing wrong with the other seasons; they just aren't the best. Find out for yourself by joining us for one last run. And remember, if you choose not to find joy in snow, you'll still have the same amount of snow and less joy.