Sometimes we get so used to having things around that we take them for granted, or stop thinking about their significance. Sometimes we need a little jolt to remind you just how important these things are. On a side road in the Town of North Elba, with expansive views of the High Peaks, sits an attractive old farmhouse. Old fashioned split rail fences stretch across a field. From May to October, visitors may tour the farmhouse, learning about its history while seeing what life was like in the house in the 1800s. As fascinating as this is, there's so much more to the story, a story we shouldn't take for granted or let fade into the background. This farmhouse was the home of John Brown, an American abolitionist who, on December 2, 1859, was hanged for treason. But that too is just part of the story.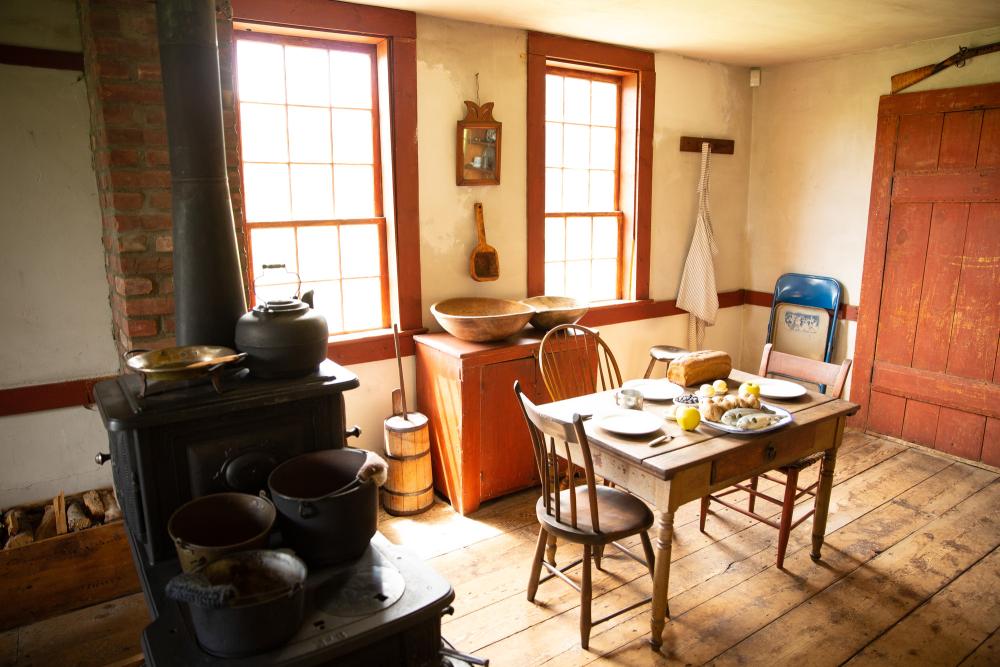 Who was John Brown?
Born in 1800, John Brown was a staunch abolitionist who at one point made his home in North Elba, drawn by abolitionist Gerrit Smith's dream of a peaceful refuge and community for African Americans. In Brown's eyes, the enslavement of innocent men, women, and children was deeply immoral and needed to end. Brown was driven by a strong belief that God had created him to end this painful, brutal enslavement. Abolition was his mission in life and in his view, he was doing the work of God. As an activist, he believed that more than speeches were necessary to end slavery. Using words to persuade others that abolition was the morally correct thing to do wasn't, in his opinion, enough. And so he planned a raid on an arsenal in Harper's Ferry, Virginia. The aim of the raid was to arm enslaved men and women and start a rebellion that would spread throughout the South, toppling slavery in America and ending it for good. Brown believed that this was the only way to begin the end of slavery, that only action could succeed where words had failed or been ignored.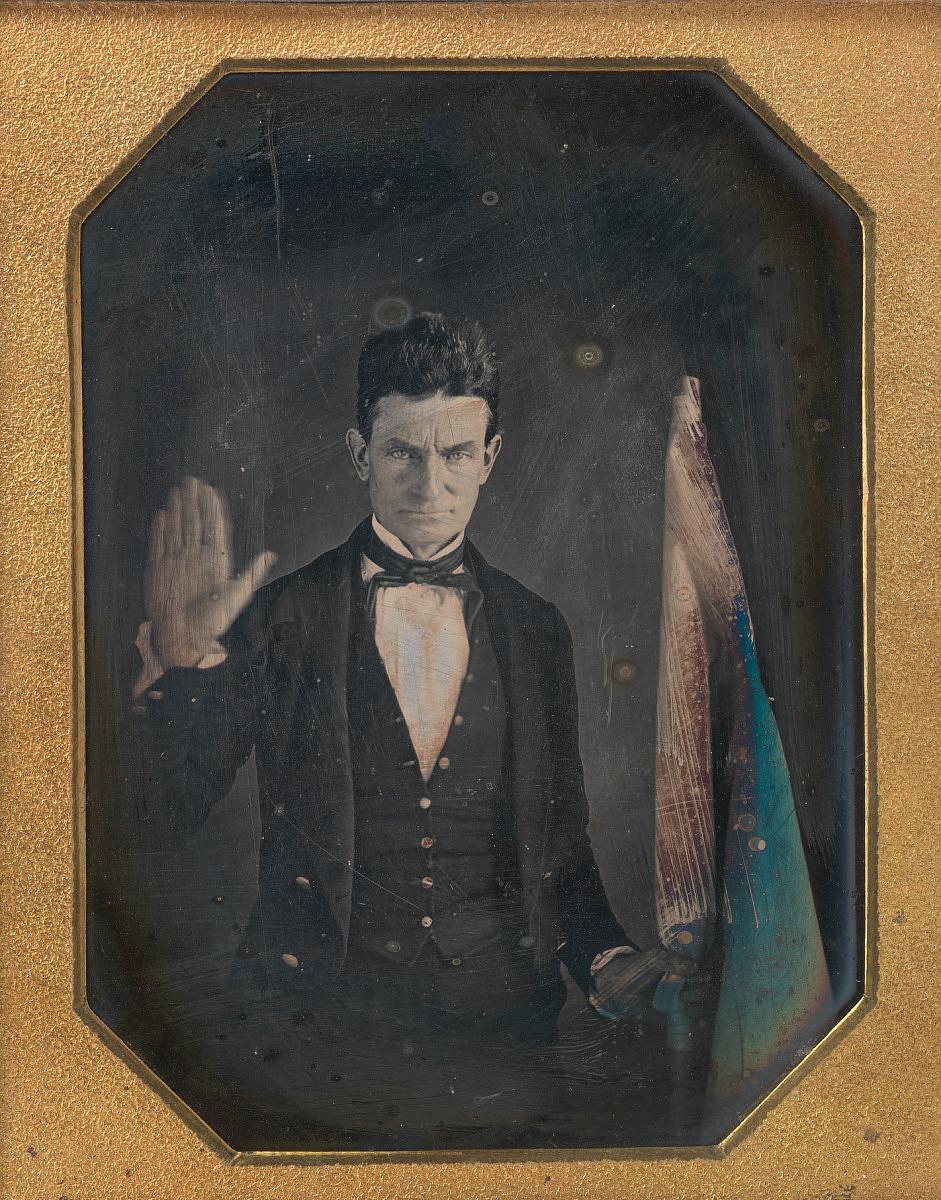 Famously, the raid did not go as planned. Brown was quickly trapped in a fire engine house near the armory, along with several of his companions and local residents who were taken hostage. The engine house, which still stands in Harper's Ferry, was quickly surrounded by militiamen and local citizens. Eventually, the militiamen broke through the door and in the ensuing melee Brown was captured, while his followers were either killed or captured. Brown was tried very quickly and hanged, less than two months after the raid. He was the first American to be tried and executed for treason, but that is far from being the end of the story.
Since 1859, Brown has been a controversial figure. To some, he was a martyr. To others he was a terrorist. As time goes on, changes in the way we look at history and new perspectives help make our view of Brown more expansive and complete. In order to understand Brown's story, it's helpful for us to look at what he meant in 1859, what he means today, and why his story is so important to remember.
New perspectives
Just over 161 years after Brown's death, John Brown's story is still being told, and sometimes in new ways. Amid more traditional biographies and TV documentaries, in the fall of 2020, Showtime debuted a mini-series about Brown, based on the 2013 novel The Good Lord Bird, which is a humorous, unorthodox view of the abolitionist. The novel, and the mini-series, blends fact and fiction, as told from the perspective of a former slave who encounters Brown and travels with him until the raid at Harper's Ferry. "The Good Lord Bird" stars Ethan Hawke as Brown and Joshua Caleb Johnson as the fictional former enslaved man Henry Shackleford. In an interview with National Public Radio, Hawke explained that he wanted to make the series, and portray Brown, as a valuable way of looking at the legacy of slavery and thinking about the systemic racism that still exists today. Hawke, who traveled to Lake Placid to research Brown and prepare for the role, emphasized Brown's immediate impact, noting "Harpers Ferry, to my mind and a lot of people's mind, is the first battle of the Civil War." The series and novel are both noted for the refreshing, fictionalized re-imagining of the raid at Harper's Ferry and a novel way to explore Brown's story, particularly for those not familiar with his life.

"The Good Lord Bird" is available to watch on the Showtime website, Apple TV, and Amazon Prime Video. Check out the series, and perhaps you'll be inspired to learn more about Brown, and explore the story of his life, all of which help us consider how the past continues to impact the present and how racism plays a role in society today.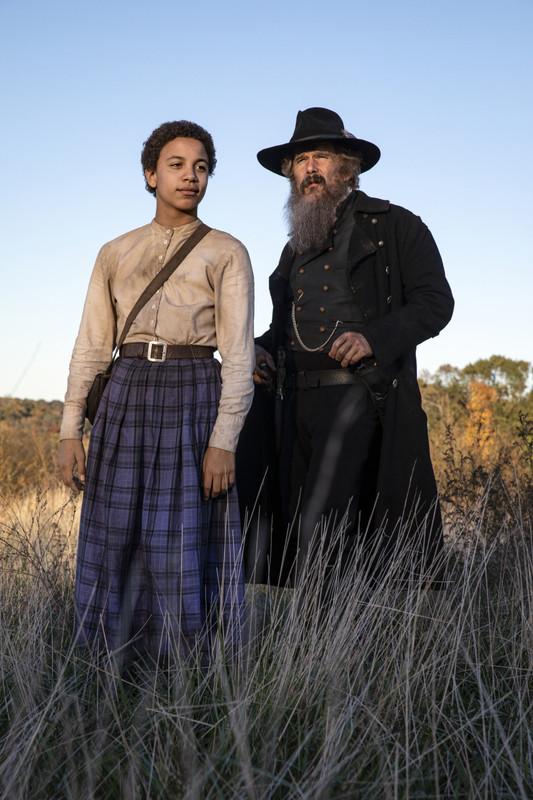 John Brown's body
Shortly after Brown was hanged, the now famous song "John Brown's Body" was written, celebrating the abolitionist as "a soldier of the Lord." Despite a few grim lyrics, the song became an incredibly popular marching song in the North during the Civil War and sheets of lyrics were printed and distributed throughout the North to those who admired Brown's sacrifice in the name of doing the right thing. "John Brown's Body" would eventually be adapted into the patriotic, and even more popular, "Battle Hymn of the Republic." Both songs speak to the patriotism of the North and righting wrongs and are still well known today, which is pretty remarkable for songs written more than one hundred and fifty years ago.
Today, the John Brown Farm in the Town of North Elba is a National Historic Landmark, operated by the New York State Department of Parks, Recreation, and Historic Preservation. Covering more than 270 acres, this is a special site, for it not only offers a glimpse of rural life in the 19th century, but it also recognizes a man whose belief in the immorality of slavery, of forcing people to work for someone else's financial gain, sparked great change in America. Brown's grave is on the property, as well as those of twelve of his men. A statue erected in 1935 shows Brown with an arm around a young African American boy. Created to honor Brown, in recent years the statue's symbolism has, begun to be re-examined for the message it sends. For those interested in Brown's history or the pre-Civil War era, visiting what was his home and land, where his family lived, and where he dreamed of changing the world and helping everyone to be free, is an important opportunity to engage with the past. The site, amid such natural beauty, is thought-provoking and powerful. Tucked away on a scenic side road in a pretty mountain town, it is easy to forget it's there, or get used to it being there and take it for granted, but remembering it's significance and why it is important is our responsibility.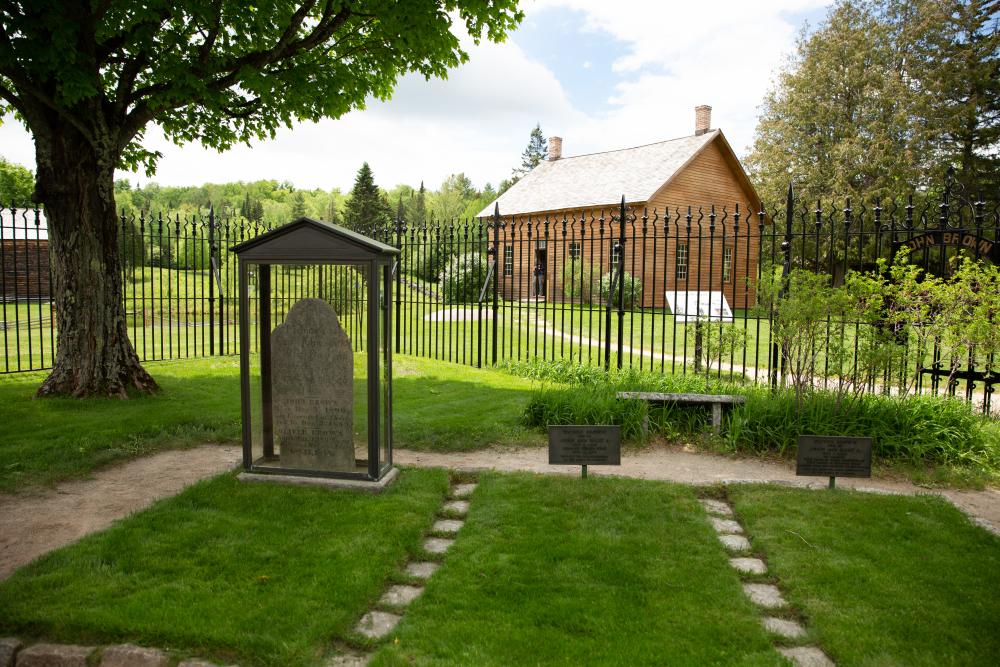 John Brown lives
In the aftermath of Brown's raid at Harper's Ferry, opinions of Brown were strongly divided. To many abolitionists he had good intentions but his method was flawed. To others, he was a hero who dared to stand up to a deeply immoral institution, sacrificing his life in the name of freedom for all. To others, he was a terrorist and a murderer without nobility. Like all humans, Brown was complex and imperfect, but there can be no doubt that his intentions were deeply powerful and based on doing good for people who had few others to stand up for their rights. John Brown's legacy, of his determination to end enslavement, is still acknowledged and celebrated today as an inspiration in the fight for human rights. The local non-profit organization John Brown Lives! seeks to carry on Brown's legacy in promoting social justice and human rights. It sponsors exhibits, annual events, lectures, and much more. These events are often held at the farm and provide opportunities for fun as well as education and philanthropy.
Interested in learning more about John Brown? There are plenty of good books out there about the abolitionist, including the James McBride novel the Showtime series was based on; David S. Reynolds' John Brown, Abolitionist: The Man Who Killed Slavery, Sparked the Civil War, and Seeded Civil Rights; The Tribunal: Responses to John Brown and the Harpers Ferry Raid, edited by John Stauffer and Zoe Trodd; and Frederick Douglass' famous speech on Brown. Check in with your local bookstore to find these books and more.
The John Brown Farm grounds may be visited year-round and the trails on the property provide an excellent way to enjoy nature. Tours of the home and exhibits are open in the summer and are well worth a visit to learn more about Brown, his mission to end slavery, and his legacy. It's a family-friendly site, too! There is also a permanent exhibit, "Dreaming of Timbuctoo," about the community of Timbuctoo, which was created through gifts of land from abolitionist and philanthropist Gerrit Smith, highlighting the role that the Lake Placid North Elba area and some of it's citizens played in seeking a more fair and just world for everyone, where liberty was possible for all.
At the conclusion of his trail, Brown stated, "Now, if it is deemed necessary that I should forfeit my life for the furtherance of the ends of justice, and mingle my blood further with the blood of my children, and with the blood of millions in this Slave country whose rights are disregarded by wicked, cruel, and unjust enactments, I say let it be done." Brown's work, his devotion to the abolition of slavery, should never be forgotten and the John Brown Farm should always be recognized as a site of historic importance. Let's never forget why it matters so much.