It's summer and you're eager to have fun, enjoy new adventures, and let the kids swim and splash to their heart's content. Oh, and you want to have a little peace and relaxation, too. Our solution: stay home on the weekends and visit us mid-week! Mid-week means quieter evenings overlooking the lake, more space at restaurants, and trails that aren't crowded. Here's your go-to guide to enjoy Lake Placid this summer, mid-week!
Stay a while
Mid-week visits mean you get to avoid noisy hotel lobbies and you won't have to worry about finding a room. We have a few spots we think are ideal, whether you're looking for luxury or family-friendly freshness.
Lake House Hotel
The classic motor lodge is back! We're big fans of road trips, and we adore the Lake House Hotel, a fresh, super cool, and relaxing space to spread out. Lake House has a mid-century modern vibe combined with retro Adirondack touches and modern amenities; think Pendleton blankets, sleek wood furniture, and cushy comfort. Rooms at Lake House have patios or balconies overlooking Mirror Lake, perfect for early morning coffee or a starry nightcap.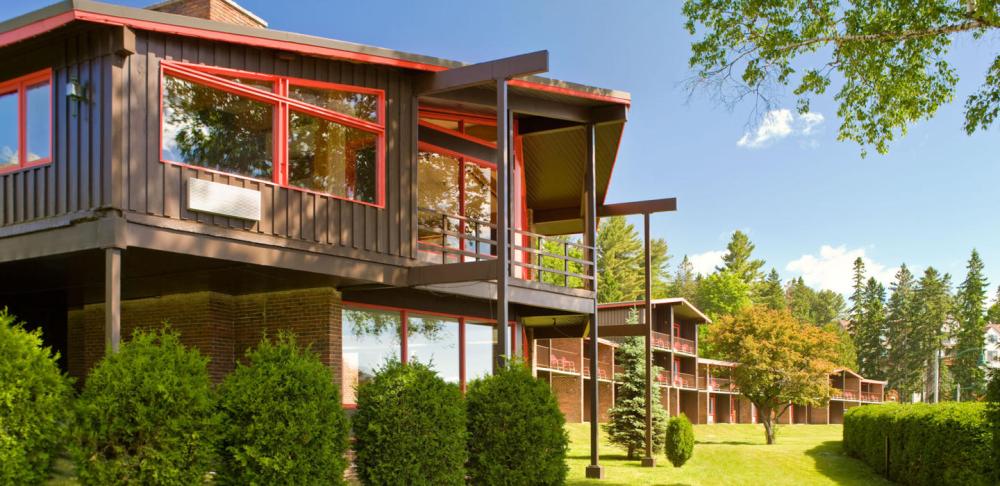 Aside from super cool aesthetics and comfortable rooms that are great for families, couples, or solo travelers (yay, more space!), Lake House guests get to enjoy all of the amenities of the High Peaks Resort. This means quick and easy lake access with complimentary canoe, kayak, and SUP use, four swimming pools, and several dining options, indoors and out. From the hotel's prime location at the end of Main Street, shopping, dining, and the beloved Mirror Lake beach are within walking distance. Lake House has excellent packages that include local adventures and activities, allowing you to choose the getaway that is right for you.
Lake Placid Lodge
For a quiet change of pace and a mid-week adventure that's a little woodsy and a lot luxe, Lake Placid Lodge is the ultimate destination. Inspired by classic Adirondack great camps and abundant with rustic comforts throughout the lodge's suites and lakeside cabins, this is the only luxury hotel on Lake Placid itself and probably one of the most unique in the Northeast. Spend your days canoeing or boating, hiking with an Adirondack guide, mountain biking, or simply relaxing by the water with a really good, very vacation-y book with a view of Whiteface in the distance. Accompanying all of your adventures are fine dining meals in Artisans Restaurant and casual, but no less gloriously delicious treats in Maggie's Pub (try the poutine, I implore you).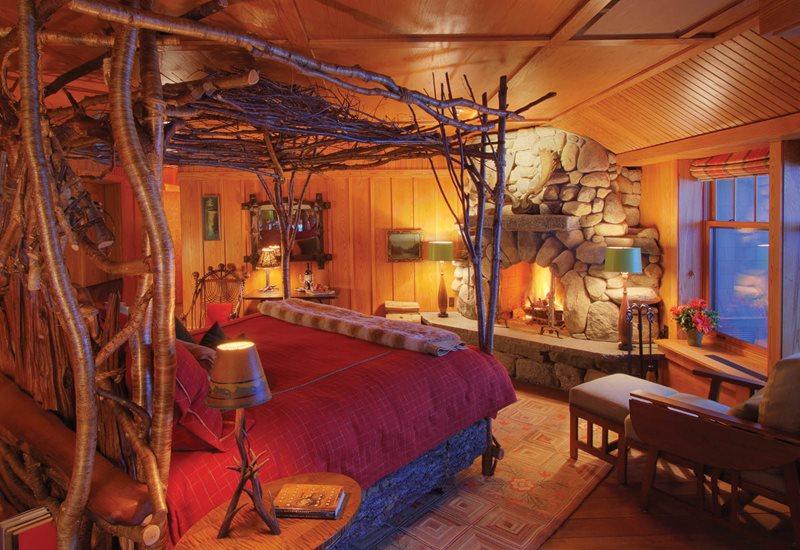 Lake Placid Lodge regularly offers excellent packages, including mid-week deals that include a free night. That means more time for you explore as you paddle, swim, and savor those gorgeous mountain views. Speaking of savoring, don't forget to indulge in dessert followed by an evening boat tour of the lake. It's a dreamy way to top off your perfect day.
We know food. Lots of food.
I'm thinking of planning a dessert tour of Lake Placid, sharing our picks for best sweet treats in the village. Ice cream, cake, and pie, oh my! But that would mean leaving out things like 46 mountainous sandwiches, mega topped pizza, and tasty breakfast treats. Talking about where to eat in Lake Placid is like trying to explain the beauty of the view from the top of Whiteface or why we have so many ice cream shops: there just isn't enough time in the day and honestly, let's just eat instead of talking about it, okay? Oh, and mid-week dining is less busy than the weekend! Win-win!
Top of the Park
As views go, the deck at Top of the Park has one of the best in town, perched over Mirror Lake with mountains in every direction. The restaurant's outdoor patio is perfect for sunny lunches and romantic dinners. Chef Bill Bentz celebrates small plates and top-shelf spirits, with loads of creativity. Guests can enjoy custom cocktails or sample hard to find bourbon and scotch. The dishes, fabulous for sharing with friends, are simple and exceptionally crafted. Local ingredients are all over the menu and even familiar dishes like chicken wings are inventive, extra crisp, and extra flavorful. With a mid-week visit the only thing between you and the fresh lake view is the bacon mac and cheese (seriously!).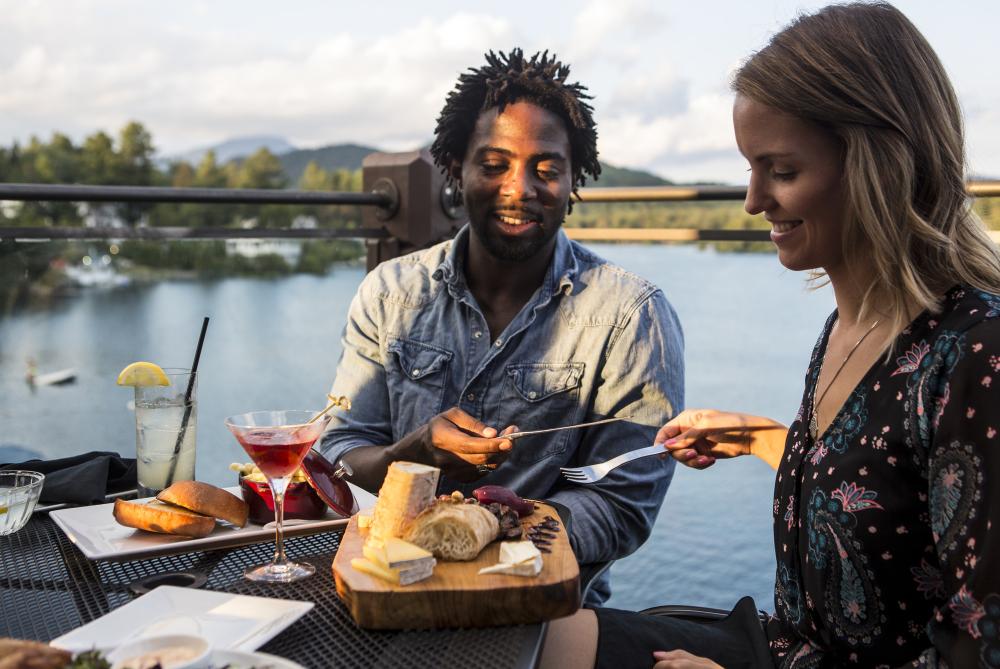 The Cottage
A longtime Lake Placid staple, The Cottage sits right on Mirror Lake — any closer and you'd be in the lake — and has a cute, cozy deck perfect for a relaxing meal after a day of adventure. The setting is stunning, the atmosphere casual, and the food is so scrumptious we always have trouble deciding what to order. The flatbread pizzas are great for families, while the appetizers are all good and all great for sharing. Enjoy craft beer, cocktails, and dessert martinis while you dine! The Cottage is part of the Mirror Lake Inn, which consistently wins awards for hospitality and its food, so you know you'll be well taken care of. This is a great spot to enjoy the views and summer sunshine.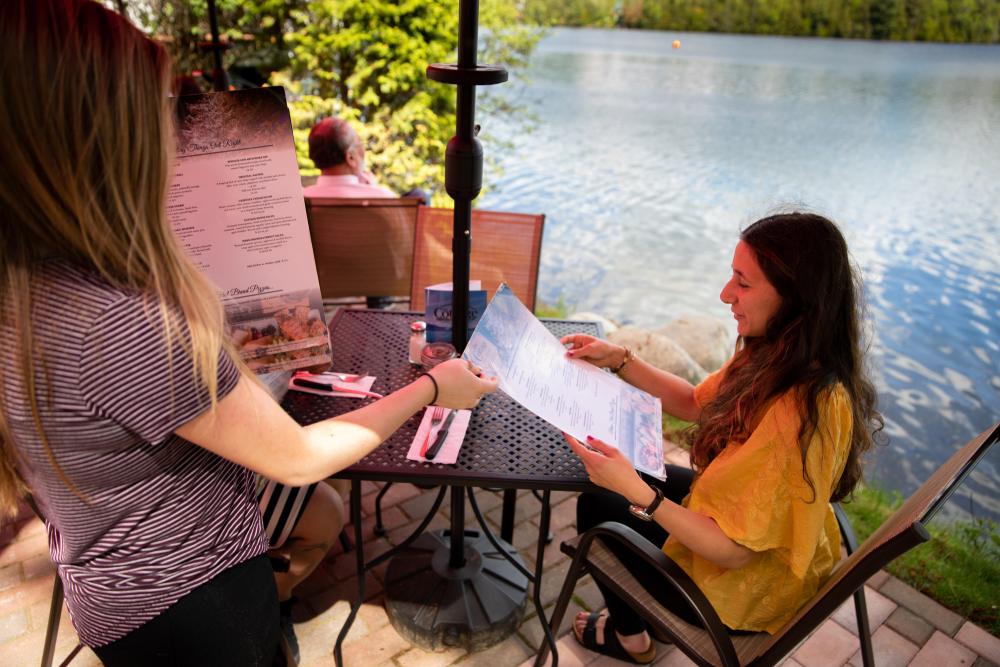 Smoke Signals
Barbecue? Don't mind if I do! In all seriousness, if you love barbecue, this is the place to go. Smoke Signals combines lakeside, fresh air dining with a menu that is jam-packed full of food made from scratch and smoked in-house. Do not let this be one of those meals where you skip appetizers. Here, you can make a whole meal out of the appetizers and you won't regret it, especially if you get the nachos with the burnt ends of brisket on top. Try all of the sauces, gobble up slabs of crumbly cornbread, embrace collards, and go home with some great leftovers. Because this place is so popular, it can get very busy on the weekends, so make Smoke Signals a mid-week priority.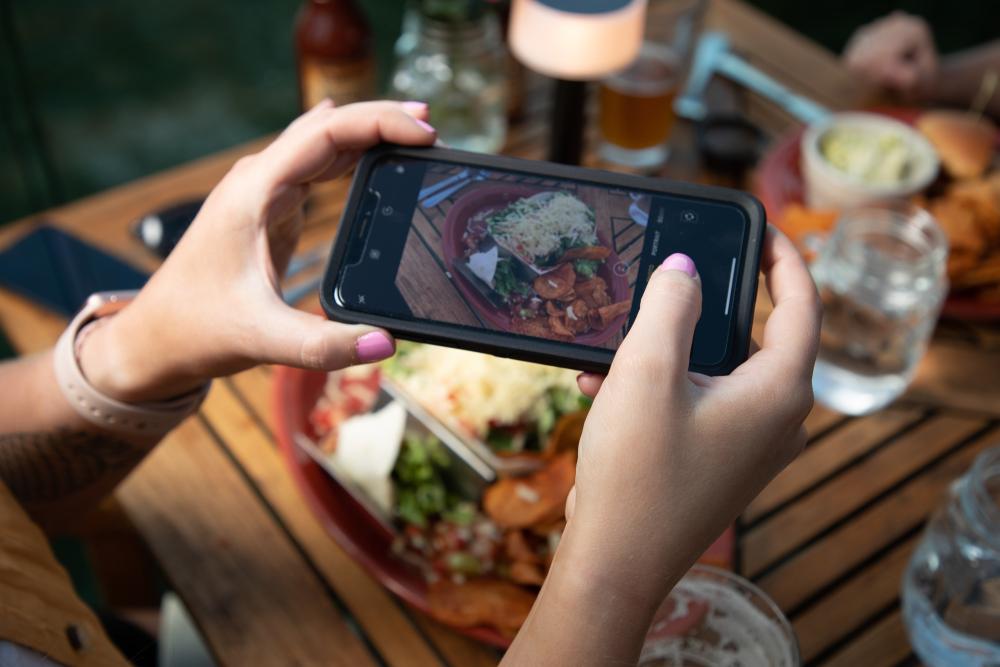 Play all day
By now you should be getting my very big, not-at-all subtle hints that by visiting Lake Placid mid-week, things are quieter. Shops aren't as busy, restaurants don't have wait times, your hotel might have a great deal, and so forth. But truly, one of the absolute best, most important reasons to show up on a Tuesday or Wednesday is that our amazing outdoor adventures and activities will be less busy, too. It's no fun hiking a trail with people you don't know all around you, is it? Wouldn't you rather enjoy a bit of quiet, a bit of the all-natural sights and sounds of the woods? Of course you would! We've picked out a few things to do while you're here that will bring you joy as well as a little Adirondack tranquility.
Zip through fun
For travelers who like a bit of a thrill, shriek and smile your way through the zipline adventure! Lake Placid is fortunate to have not one but two great places to zip and fly. At Experience Outdoors, six zips will have you flying through the forest with soaring views of the surrounding wilderness. You'll even spot the Olympic bobsled track! This is a great fresh air adventure for families and daredevils of all ages. No experience is necessary, and rest assured you'll be treated with care by experienced guides. They love the Adirondacks and want to share that with you, too!
Just up the road at the Olympic Jumping Complex, the brand-new Sky Flyer Zipline runs downhill parallel to the ski jumps used in world-class competitions. Travel up to 30 miles per hour as you swoosh down a 700-foot line, all the while enjoying great views. Admission also includes gondola ride and access to the 120-foot ski jump tower, where an epic 360-degree view of the Adirondacks awaits.
A personalized experience, ziplining is better than any rollercoaster!
Paddle, pedal, and row
Much of downtown Lake Placid sits at the edge of Mirror Lake, named because the water is calm and sparklingly flat. It's a beautiful place to spend some time in the fresh air, enjoying cool breezes and soaking up the sun. You could get in the water, but try living like a duck and spend an afternoon on it instead. Lake Placid has great local shops that offer rentals of kayaks, canoes, and SUPs, and best of all, there are zero motorized craft on the lake to kick up a rough ride or disturb the peace. There's plenty of room on the lake for everyone to spread their paddles, so you've got space to take in views that are magical in every direction and enjoy the sounds of gentle water and birds calling their friends. You can even pull up to a restaurant or two for lunch!
The next time you visit us, stay home on the weekend and try Lake Placid mid-week. It's a quieter scene and you'll love the relaxation. Enjoy the peace, enjoy the quiet, enjoy the lake. That's what you're visiting for, right? Start planning your next trip today and as always, travel safely!
---
This week in ADK news:
Super cycling in the Adirondack Hub