Board a cruise ship at Lake Placid Boat Tours and Marina and get ready for a day full of lake water, mountain air, and stunning sights. Hidden away from the bustle of downtown Lake Placid, down winding dirt roads and along pristine shores accessible only by boat, are the kinds of places most people only ever dream of. I would say it's a window into how the other half lives, but that wouldn't do it justice. It's more like a view into how the fortunate few experience the Adirondacks. And, thanks to a Lake Placid Boat Tour, that view can be yours for a little while too.
Within walking distance of Main Street, the marina is a sight all its own. Named parking spots reserve place for the owners of the magnificent boats that fill every slip along the dock. Stop into the ticket house to secure your seat, then wait out on the dock for the show to begin. Once the captain gives the okay to board, settle into your seat and get ready for the six incredible sights you'll see as you cruise Lake Placid lake.
Modern mansions
If you've ever wondered what you would do if you won the lottery, take inspiration in what you see. Your knowledgeable guide will point out a wide variety of lavish estates, some of which are only inhabited a handful of days a year. You will be amazed the names they rattle off as they list property owners. Lake Placid is a true who's who of millionaire mansion owners. Seasonal home to financiers, TV bigwigs, authors, and trust fund inheritors, and in a wide variety of sizes and styles, these properties all have one thing in common – they are magnificent. Sprawling front lawns lead from the lake to ornately adorned front doors on houses with more rooms than you probably have relatives. It is mind boggling how some of these massive mansions hide so close to town.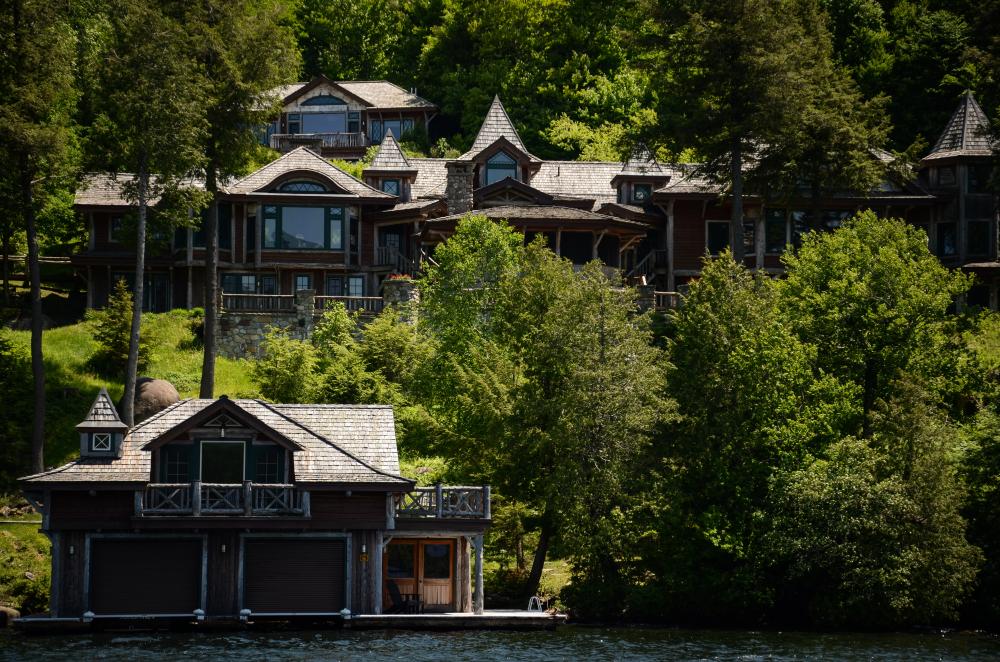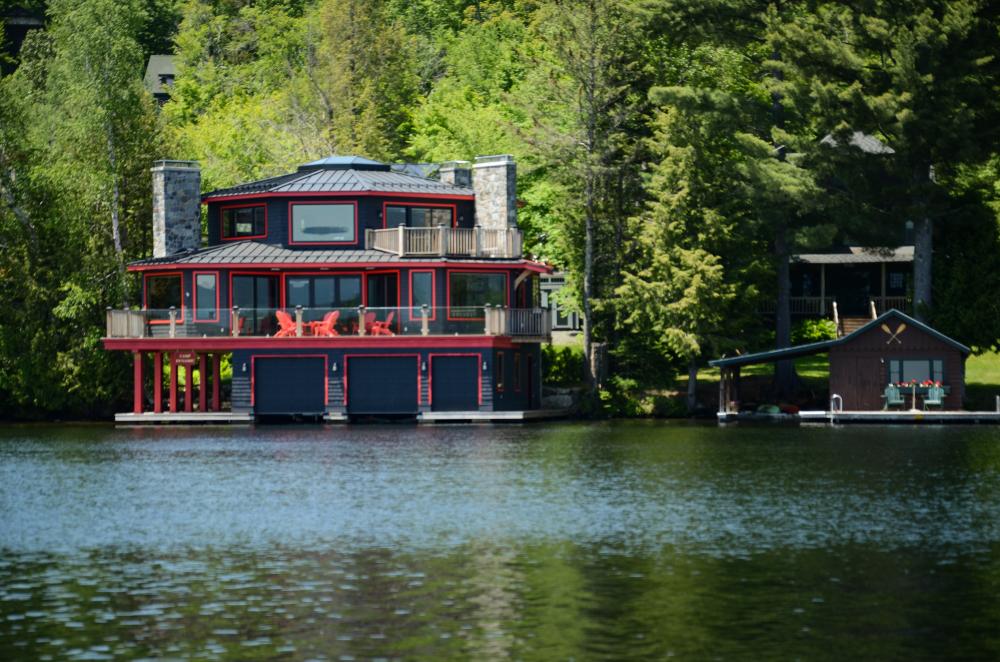 Unbelievable boat houses
Along with lakeside mansions come boat houses that are larger and more opulent than most suburban homes. Complete with flower boxes brimming with vibrant flowers, they look like an AirBnB dream come true. While some look like miniature versions of their mansion counterparts, others are stand-alone works of art. They also house some of the most fabulous boats you will see anywhere in the Adirondacks. Vintage cruisers, elegant sailboats, top of the line speedboats, and cushy pontoons carry Lake Placid's finest through the open waters.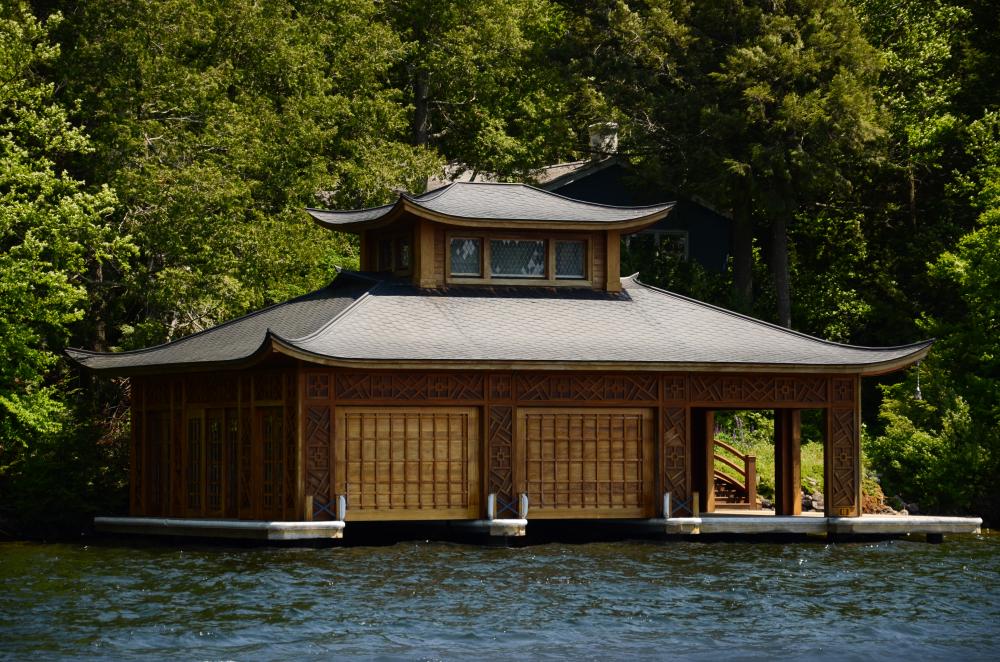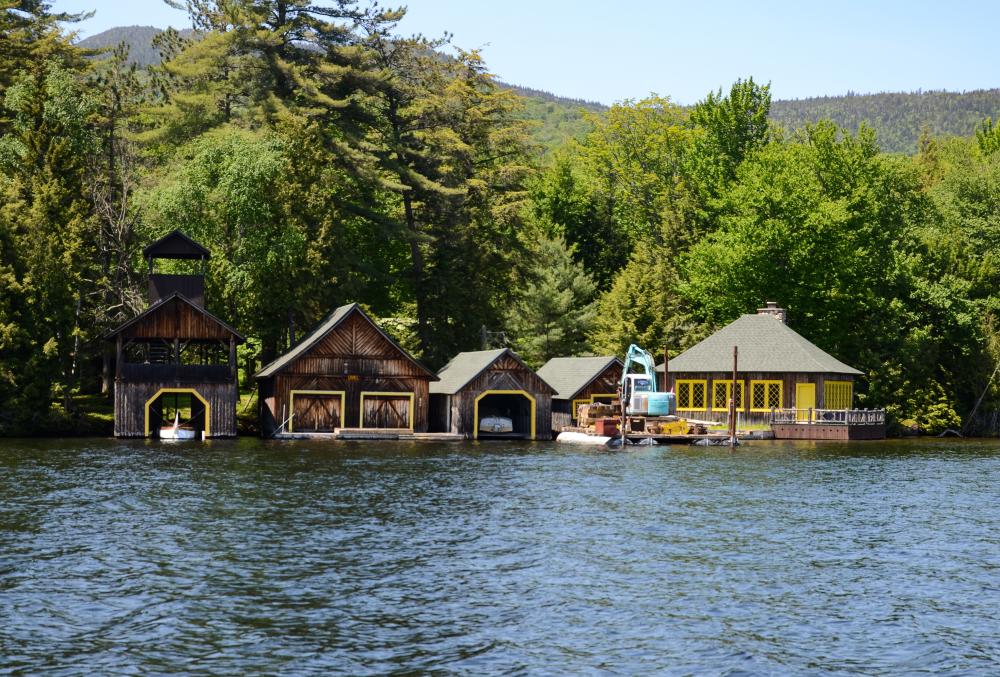 Scenic mountains
While this can be said of many places in the region, the waters of Lake Placid offer a unique and beautiful perspective on the surrounding mountains. Your guide will point out the moments when you have the best views of the not-so-distant High Peaks, and towering, iconic Whiteface provides a backdrop for much of your cruise. It is a powerful reminder that, while the man-made mansions are drool-worthy, nature was our first great architect.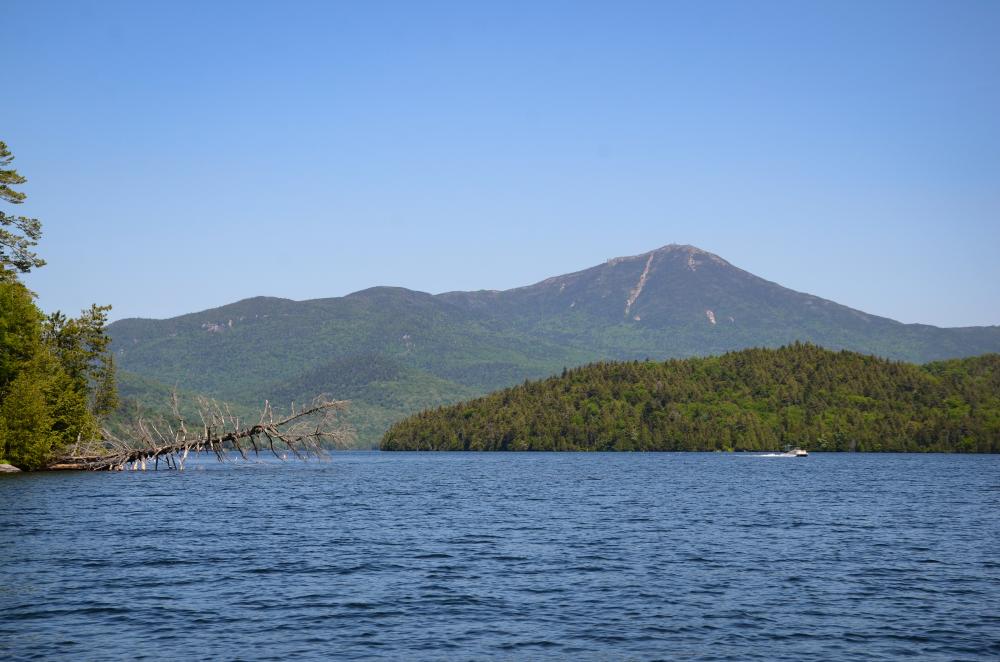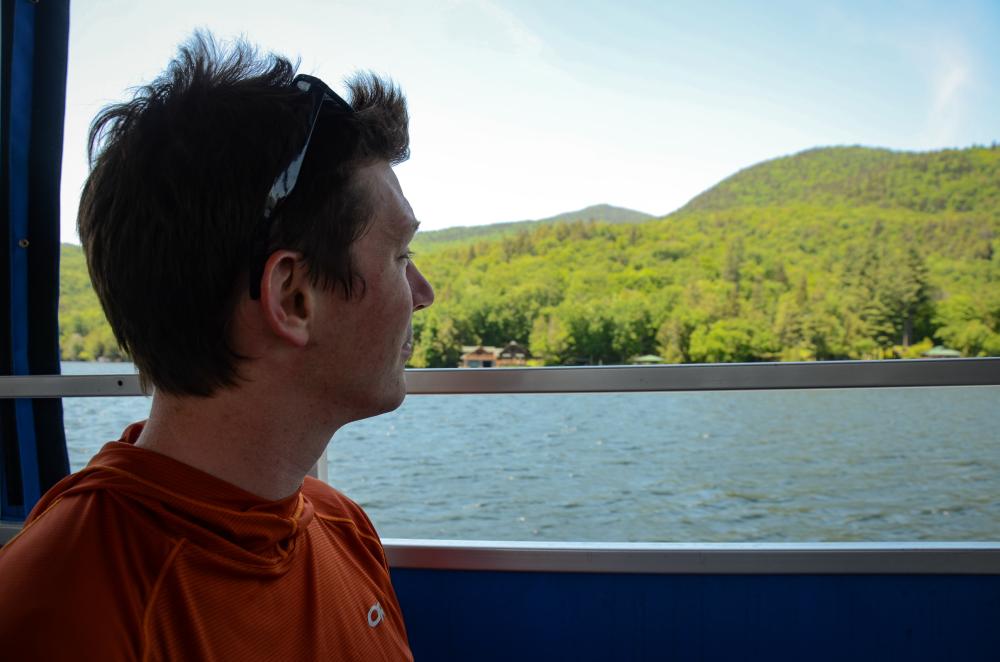 Rustic Great Camps
Among the most incredible of the Lake Placid mansions are the traditional Adirondack-style camps. Over a century ago, when an acre of land could be purchased with a single dollar, rich families bought up huge tracts of land along the shoreline and built Gilded Age mansions that still stand today. Some have evolved over the years into more public properties, but many remain single family estates, lovingly cared for yet hardly ever used. Gaze upon them as you glide by and imagine what it would have been like to live such a grandiose life so long ago – or even today!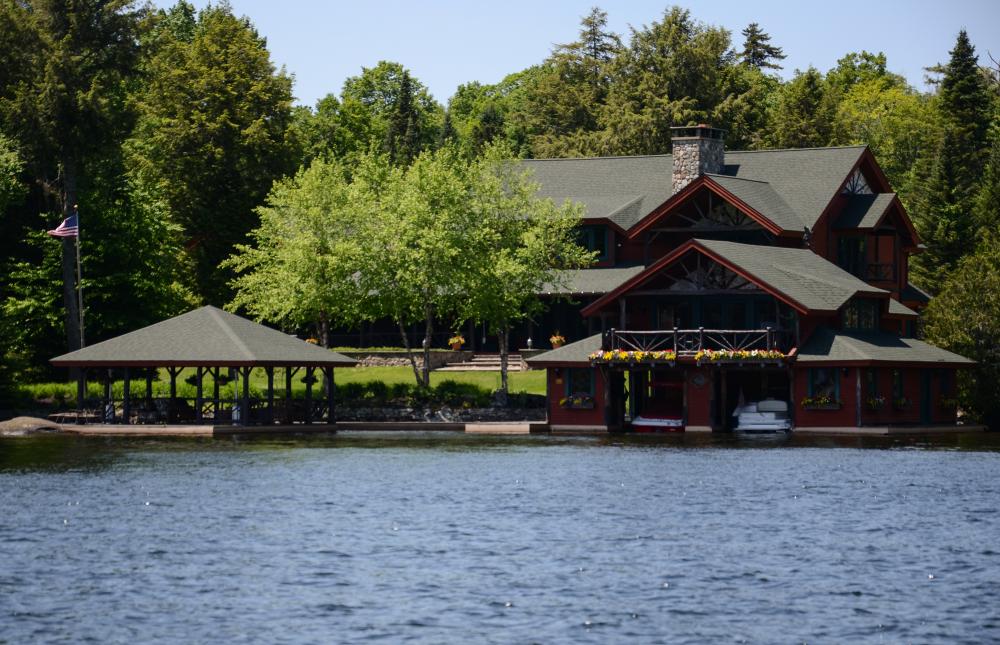 Haunted cliffs
The tour isn't all big houses and expensive boats. Some of it contains mystery, intrigue, and macabre tales of the Lady of the Lake. Mabel Smith Douglass, the first dean of the New Jersey College for Women at Rutgers (now Douglass College), spent her summers at the Camp Onondaga property on Lake Placid. Then, one September day in 1933, Mabel disappeared while out for a paddle. It was nearly 30 years before she was found by two divers, almost perfectly preserved, at the base of Pulpit Rock 105 feet below the surface with one end of a rope tied around her neck and an anchor on the other.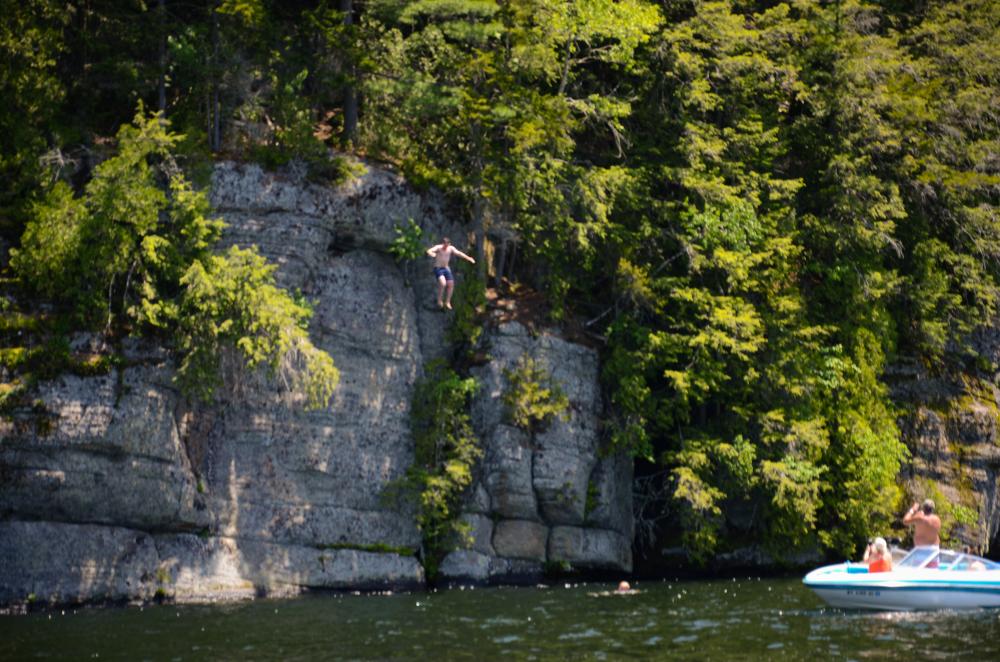 Luxurious resorts
So you can't afford a vacation home on Lake Placid. Don't feel badly, most people can't. Enjoy the experience by staying at a luxurious lakefront resort instead! With all the grandeur of a private mansion, the history of an authentic Great Camp, and the beauty of the surrounding landscape, they are a perfect storm of splendor. Get a sneak peek of the Lake Placid Lodge, the most exclusive of the waterfront resorts, by stopping in to Maggie's Pub for a drink on the patio after your tour.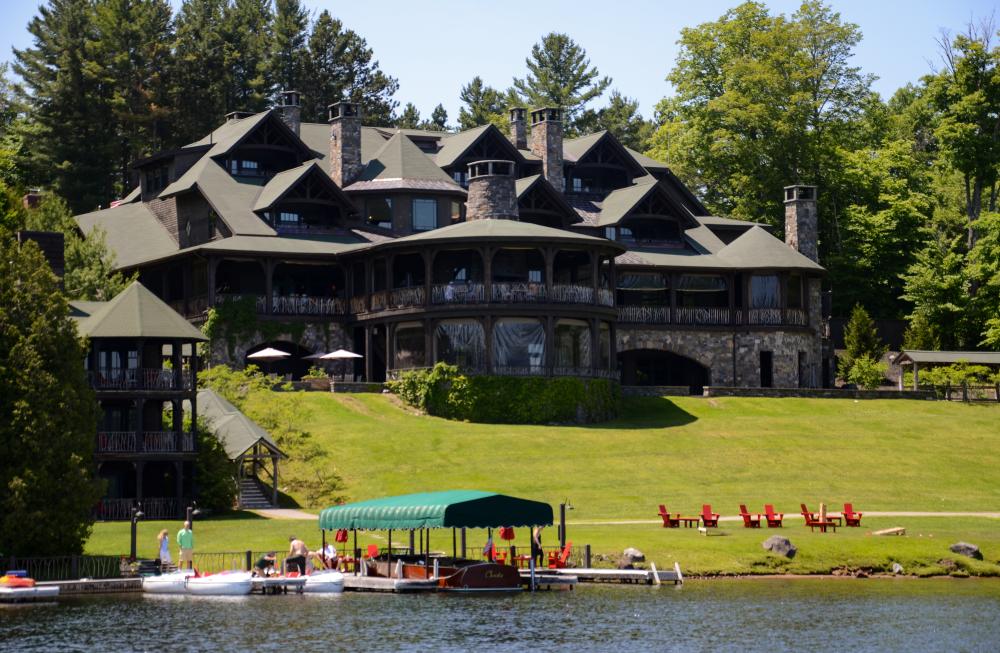 Next time you're in Lake Placid, discover the hidden treasures surrounding the town's namesake lake on a Lake Placid Boat Tour. Even if you prefer a more modest lifestyle, you'll find so much inspiration exploring the Adirondack waters you'll be sad when the boat finally docks.
Top off your day with a swim and a delicious snack at one of many unique restaurants.
This week in ADK related news: