Lake Placid's downtown is a mix of lodging, dining, and shopping. While there are plenty of themed and souvenir shops, there are also cute boutiques and specialty clothes shops. They can add a touch of Adirondack flair to any wardrobe, in any season.
Classic
The members of high society who summered in the Adirodnacks during the Gilded Age had an influence on fashion. They were at the forefront of a trend for outdoors life and wearing casual clothes during hiking and canoeing. Winter resorts, like the Lake Placid Club, sparked a craze for skiing, tobogganing, and sledding, and outdoors wear, once sheerly practical for such active pursuits, began to be more fashionable to meet this demand.
One essential part of Adirondack style is having layerss, as seen below in these long-sleeved shirts from G.H. Bass. The two on the left have sheer sleeves that are warm under a jacket, cool when worn alone.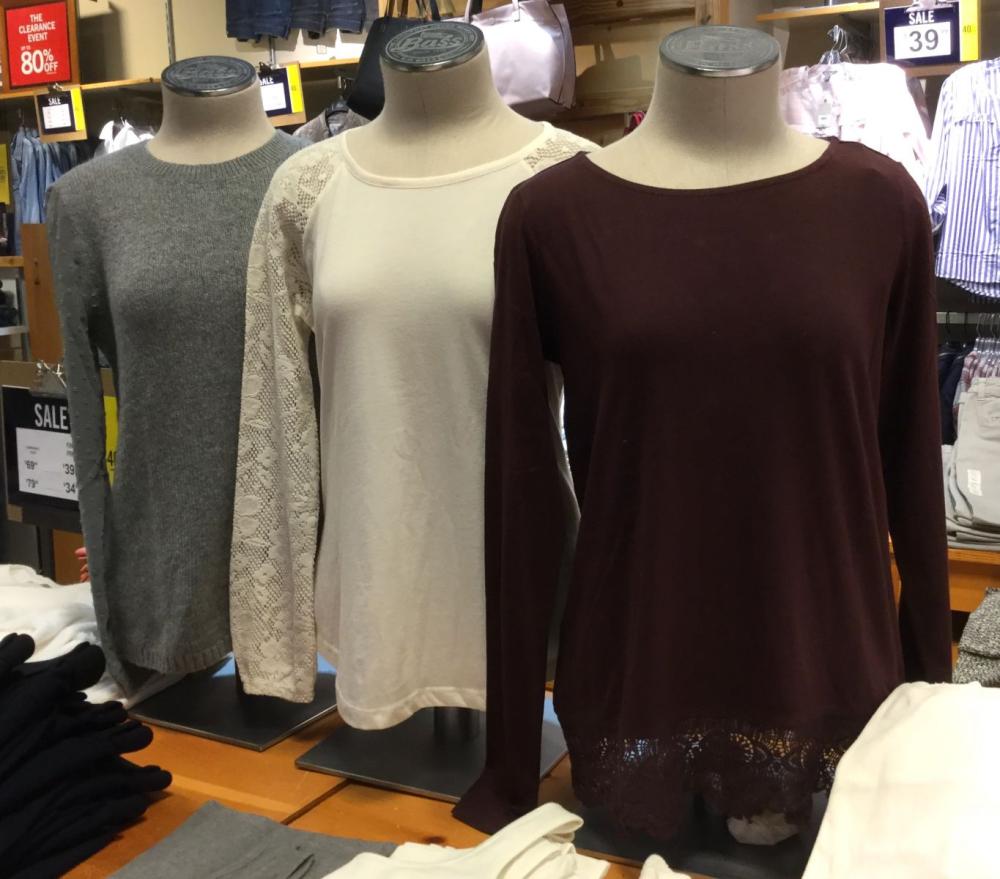 Pro-tip: G.H. Bass is part of the same company as Van Heusen. Shopping at one gets you a coupon for the other.
Layering is common in any Adirondacks season thanks to the alpine climate and weather patterns that seem to bounce among the mountains. The temperature here can change quickly. Going from the bottom of a High Peak to the top can a 20 degree drop, and you might experience windy conditions at the summit, even on a seemingly calm day. Layering can keep you warm or cool as conditions require, and that's an important part of enjoying the outdoors, even if all you're doing is enjoying dinner on a patio or deck.
Hats are another important part of fashionable layering. Whether they are protecting us from cool breezes or bright sun, they can show off our faces or hide a bad hair day. Moon Tree Design is full of artisan finds, including hats.
I love it when wants and needs line up together. I need something, but I want a nice something.
Sporty
With the Adirondack nature tradition, enjoying time on a hiking trail or a ski run has a lot to do with the right clothing. Eastern Mountain Sports has a multi-level store. You should consider the right clothes as essential gear in the same way a kayak or canoe is essential for paddling.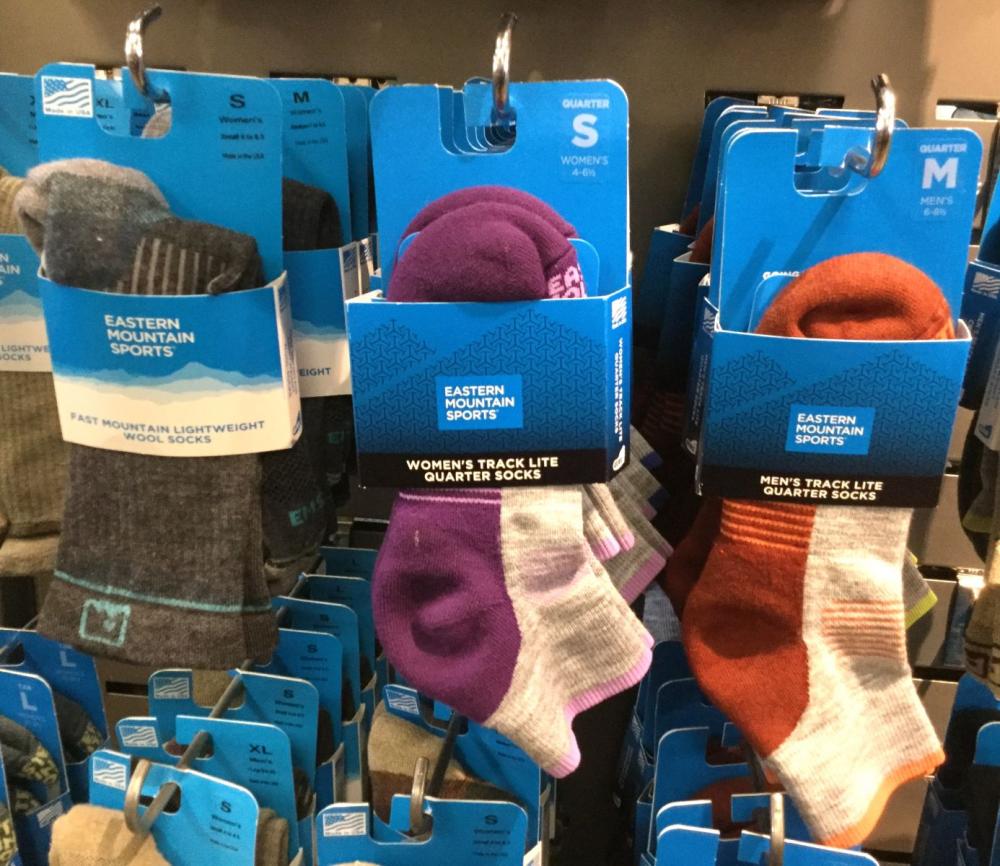 There's a reason for outdoor clothing. You won't just be wearing it for hours, you will be moving in it, toting important stuff in it, and relying on it to keep you focused on the fun activity, not your clothing. Of course, this doesn't have to mean you won't look good for that summit photo.
Pro-tip: Technology has created fabrics that repel water, dry quickly, and keep their breathability. Fleece is my favorite for hiking, especially along trails which have varying stretches of sunny meadow and then deep evergreen forest. Cotton takes forever to dry and should be avoided.
For warmth in style, Ruthie's Run is a Lake Placid tradition for beautiful European clothing and ski wear.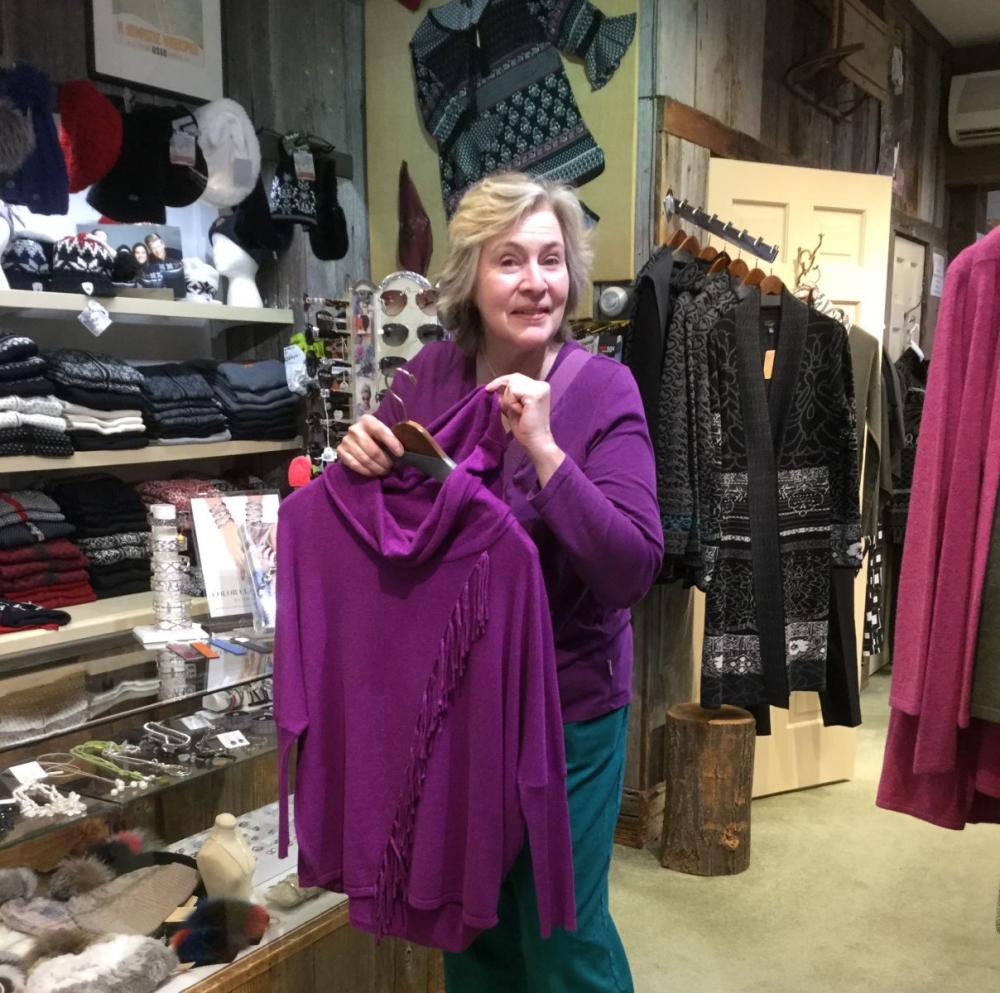 As seen here, I love this stylish take on a hoodie. It's functional and can still go out to dinner.
Comfy
Our clothes shouldn't just look good — they should also feel good. Bad boots will raise blisters, rubbing seams will chafe, and even if all you are doing is strolling downtown for a lovely meal, you don't want your clothing to spoil a relaxing time.
A century ago, sportswear was still flannel pants, wool dresses, and Oxford shoes, all suitable for sitting in a gazebo or strolling around a golf course. As Americans got more active in their leisure pursuits, clothes became more suitable for exploring the outdoors.
Cinderella's is a boutique to help you look and feel good. That sweater and jacket will keep you warm on a forest walk to view the leaves, and contribute to some stunning selfies.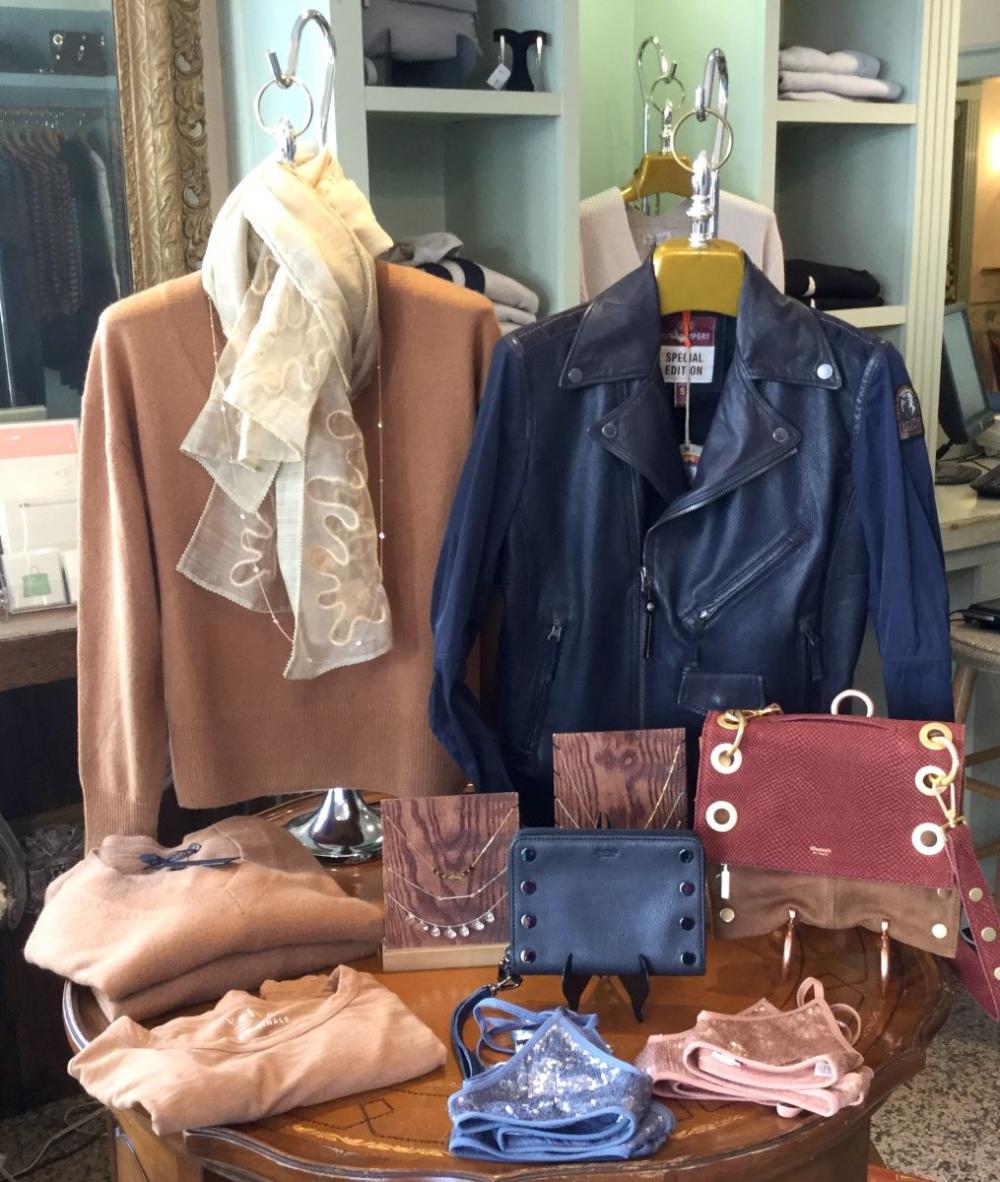 Pro-tip: Wool is best for warmth — it works even when it's wet, and it comes in lots of different configurations. The best part is many modern wool products aren't itchy!
Whether you forgot to pack something, the weather isn't what you expected, or you just want something fresh and appropriate to wear on vacation, Lake Placid's downtown shops probably have what you are looking for. And, likely, something you hadn't yet thought of.
Enjoy!
Find the right place to stay. Explore all our dining. And there's a lot more shopping.