Why Check Out the Lake Placid Horse Show?
When the Lake Placid Horse Show and the I Love New York Horse Show come to Lake Placid, I get so excited. My kids and I can spend an entire day at these events, and then go back day after day for more fun. These are two of the nation's most prestigious equine events, complete with world-class riders and their well-cared-for horses. In fact, the championship hunter and jumper competitors compete for more than $530,000 in prizes and awards.
I am not qualified to tell you about judging these competitions, but I can tell you about the outside world of the horse shows. There is so much going on beyond the white fences; it is its own little village with shopping, food, and more.
Let's start at the entrance. When you walk in, after you have paid your small fee of $5, make sure you get some lemonade. This lemonade stand is amazing. You can watch them make your perfect drink for a sunny day, add a little more sugar, a little less, whatever you like. It is delicious. Now you are ready to walk around with your perfect drink in hand.
Shop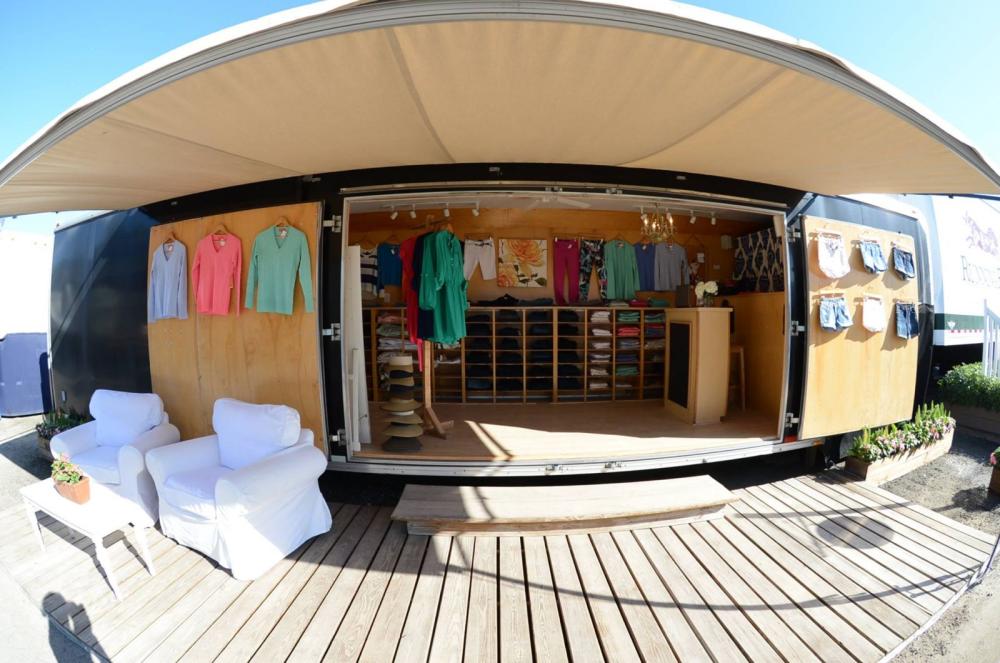 Lake Placid's Main Street has great shops all year long, and I am a frequent shopper there. I truly believe in supporting local and small businesses, so this is an easy task for me. I do not like to travel far just to shop, so whenever something new and different comes to Lake Placid it is special. The shops at the Lake Placid Horse Show are very unique, and also owned by small, independent shop owners. My favorite is Turner & Co., a small horse trailer that's impeccably designed like a high end retail store. The clothes? Everything! Designer, different, and, shockingly for a small space, they always have my size. I actually put this on my summer bucket list (I know, I am not too adventurous) but, it is that good. Make sure you try the Tieks. They're pricey, but these little flats last forever and you will wear them daily. There are also local shops set up from Main Street for the convenience of the riders. Pure Placid is one of these shops. Make sure you stop in, they will bring all of their specialty lotions, candles, and body scrubs, but they also bring jewelry, clothing, pillows, and bags. Once you stop at this tent, you will really want to head down to their full shop on Main Street.
Artists set up their pop-up galleries and exhibits of beautiful, one-of-a-kind paintings, photography, and pottery. These are very special. You can walk in to see the work in progress and even meet the artists. The well-known artists setting up at the Lake Placid Horse Show also have galleries is places like Saratoga Springs, where big named horse artists become famous during track season. Tom Myott is one of the artists I see every year. I love when I can catch him painting a masterpiece.
Eat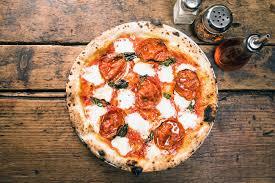 DO NOT, I repeat DO NOT miss the pizza truck. This is some of the best pizza I have ever had, and I have had a lot of pizza. The pizzas are wood fired right in this little truck. The family owned and operated business travels all over, making this delicious pie that I crave all year long. Step right up, order your sauce (yes, even spicy), order your specialty toppings, and wait a few minutes for your number to be called. I recommend sitting right there at the picnic tables to enjoy. You will be so content with your pizza while watching the horses go by.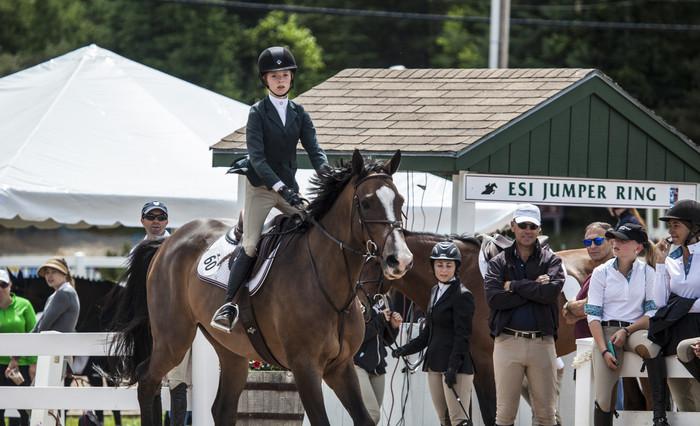 As I mentioned, I am not a horse-knowledgeable person. I love them and appreciate their beauty, but I did not grow up around them. I think they are all beautiful and they should all win a blue ribbon, but I do love to watch them jump and go through the hurdles. There is really no denying this is impressive. It is evident as they walk by that these are the finest horses there are. Famous owners like Bruce Springsteen and Ralph Lauren have had their horses here in Lake Placid. They are strong and beautifully taken care of. I love to sit and watch the events, even though I really do not know how one horse is judged over another. They are all equally beautiful in my rookie eyes.
My favorite part is the ring in the back of the grounds, where you can watch them warm up — horses and riders both getting a little exercise before their event starts. They are more relaxed and you can observe their training practices.
Visit the barns
These beautifully decorated barns are a must see part of the horse show. Some of these look like a Polo store showroom filled with flags, flowers, and engraved family crests. These makeshift barns are designer works for sure. Walk to the back section and take your own tour. Everyone is very friendly and they love to answer questions. There are so many dogs and horses here you will feel as if you are on a real working farm. The farm names are displayed and usually their towns and states as well. Trophies, blue ribbons — there is so much history to these farms.
You can also meet the horses and those who care for them. Usually there is a horse or two getting its bath, or having its shoes fixed. The furniture and curtains are beautiful as well. It is remarkable how these farms bring so much with them to the horse shows. They are decorated to the nines, and I would just love to see the real barns they leave behind. Make sure you are wearing your "hunter" boots to walk through these areas, you will fit right in and it can be very muddy.
Now that you have met the horses, watched the events, eaten, shopped, and had your lemonade, you can rest easy knowing you have done a great portion of what the shows have to offer. Make sure you save some for day number two. Put the the dog show on your list of must sees, the finals, and the big money competitions. You don't need to have a lot of money in your pocket to come to these events, although you will dream of the life of these horses and the barns they are kept in. Luxury at its finest right at the horse shows in Lake Placid.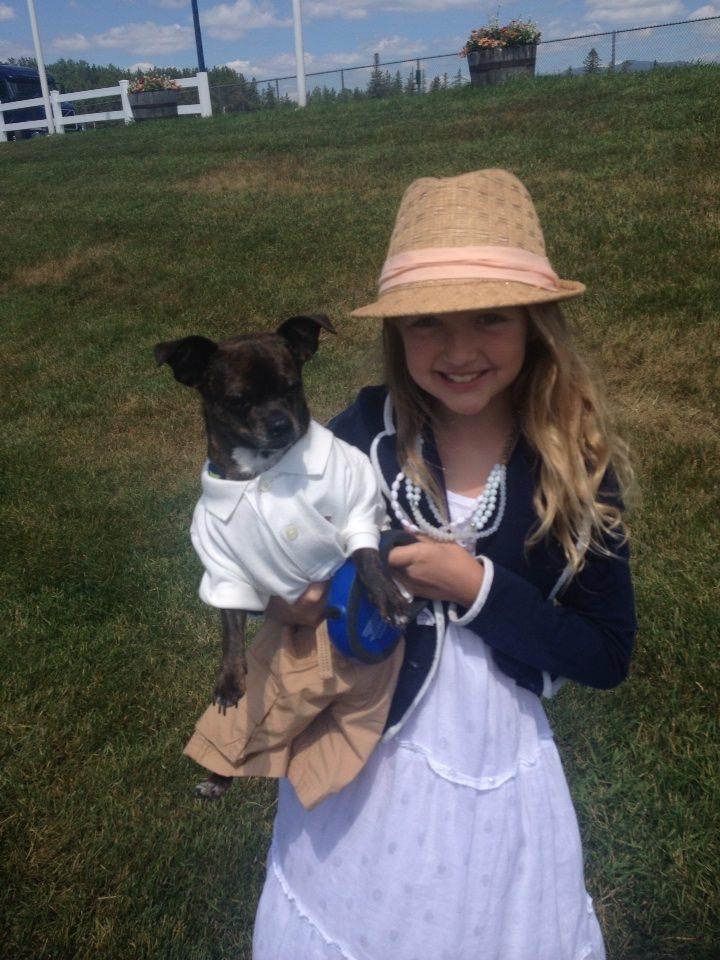 Stay and enjoy all the horse show and Lake Placid have to offer. It is a perfect time of the year for adventure in town and in the mountains.
---
This week in other ADK stories:
Paddling the ponds in Saranac Lake
5 Lake Champlain fishing facts