Volunteering at an Ironman race is an incredible and absolutely memorable experience.
This year we celebrate our 20th annual event here in Lake Placid and there will be lots of fun celebrations happening throughout race week in recognition of this milestone. Join us as a volunteer on this momentous occasion!
Want to know more? Here are our top 5 reasons to volunteer at Ironman Lake Placid—the oldest Ironman race in the continental United States.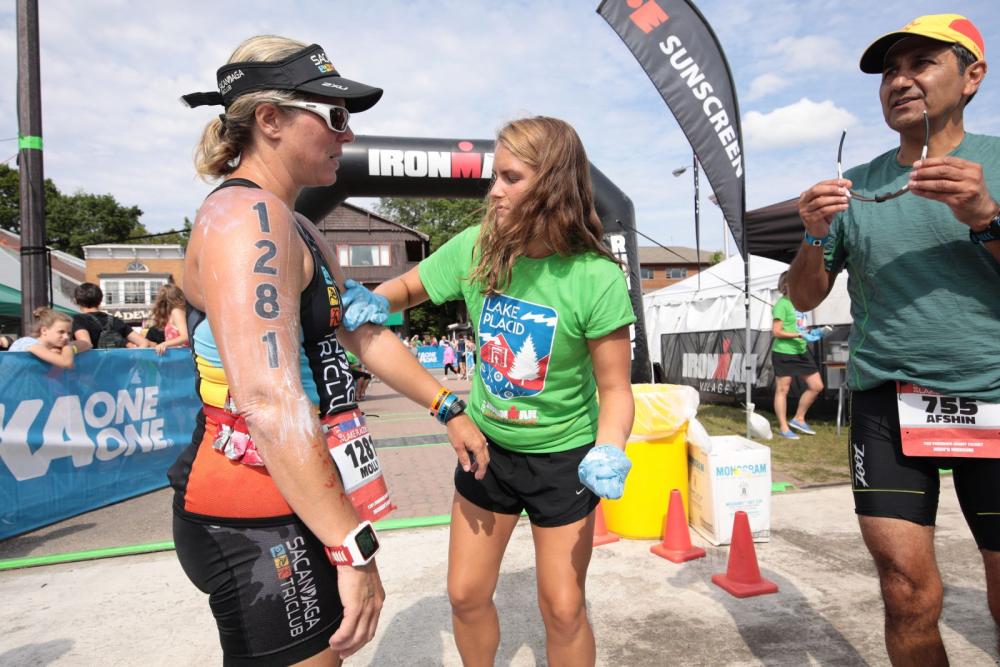 ---
5. You meet some amazing people and have a great time
4. You are right in the middle of the action at each and every volunteer spot.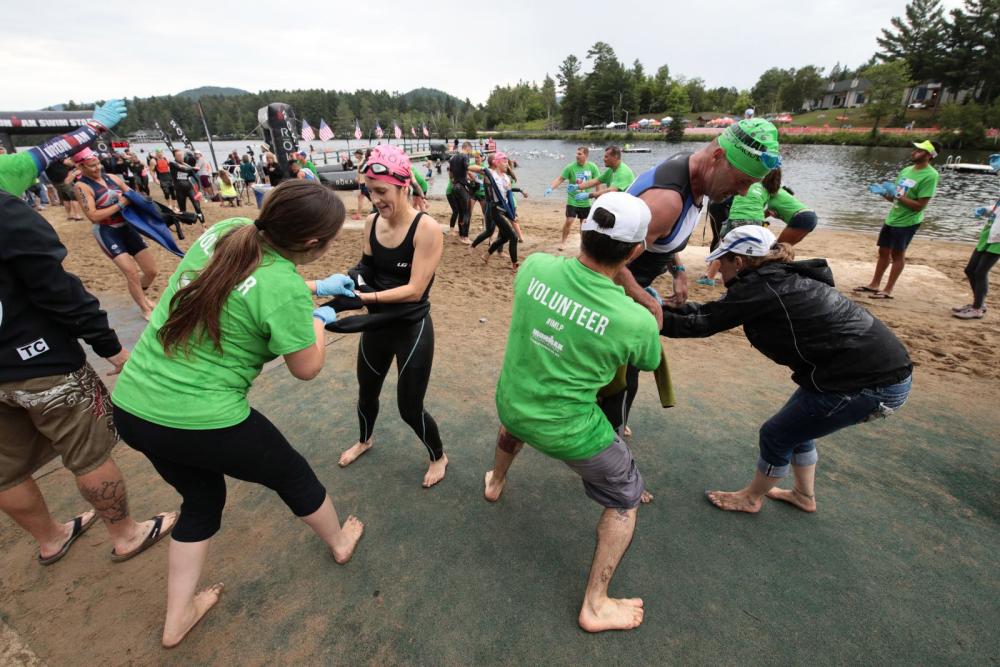 3. We give you a t-shirt, sling bag, feed you all day long, and then throw you a great party with dinner and lots of great prizes!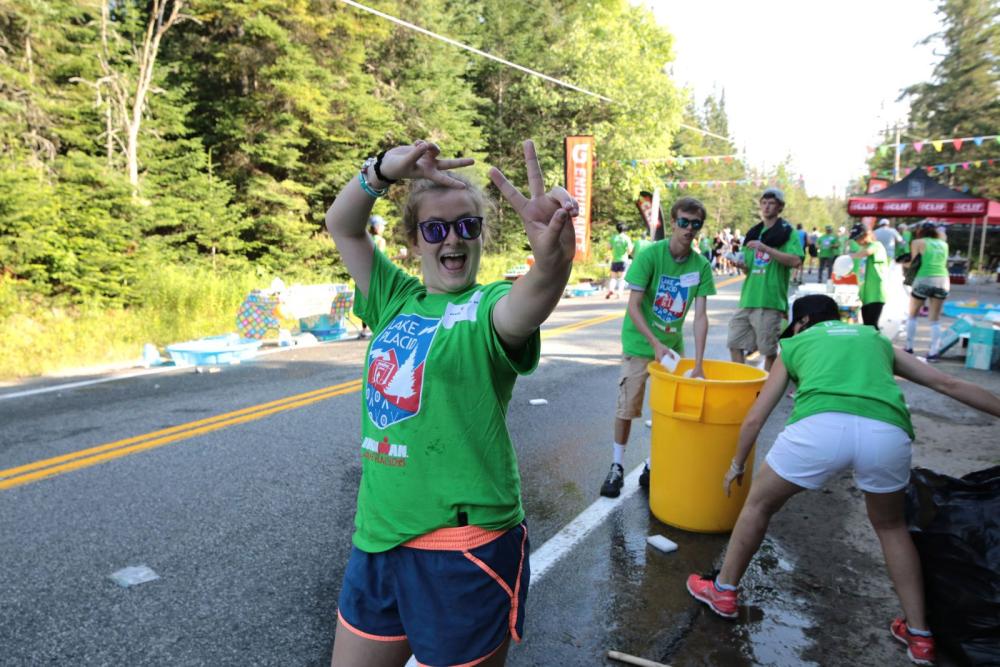 2. Bring a group of 20 or more to volunteer, and your charity will get a grant from the Ironman Foundation. Each year Ironman donates $40,000 in volunteer grants to our regional charities that have sent volunteer groups. Have fun + get grant money = no brainer!

1.
And the top reason? You'll help 2500 athletes complete a grueling,
140.62 mile race
— something they have trained for months and possibly years to accomplish.
It's a feeling like no other when you watch the athletes cross the finish line. It's an inspiring atmosphere and you go home feeling awesome and ready to take on your next challenge — and just maybe decide you want to become an Ironman, too!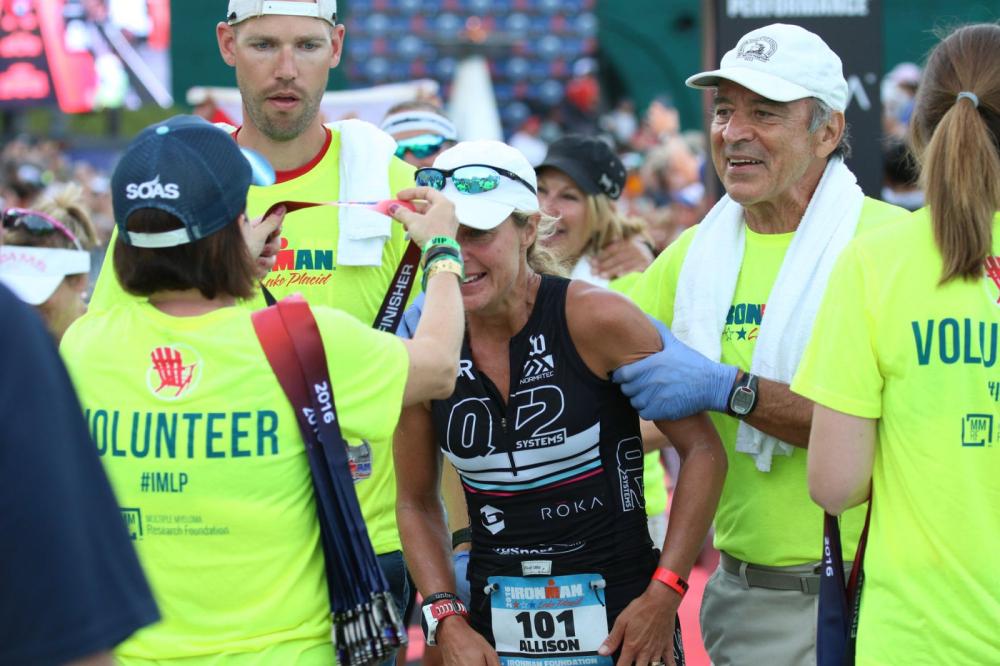 Considering volunteering? We'd love to have you on our team! Check out all the fun ways you can help, and sign up to volunteer today!
---