Spring! Spring?
Okay, so there's no need to hide the fact that this has been the year of the never-ending winter. Just when we get a little dose of spring-like weather, Mother Nature throws us a curve ball and douses us with a fresh covering of snow — or ice — or a sweet mix of sleet.
I'm ready to pull my hair out. I need a break. A getaway. A short 24-hour-ish refresh. No strenuous activities, no schedule. I know what to do.
In six easy steps I'm renewed, refreshed, and ready to return—not to work—to LP for my next vacation!
1. Hit the road!
Leaving the Hudson Valley region of New York, Lake Placid is a quick, super easy drive. (Aside: I still find it funny that the Hudson Valley is actually considered "upstate" by many.) I make the trip often as I split my time between the upstate HV and the real upstate. On a non-holiday, good weather, off-commuter time, I give myself 3.5 hours to make the trip — but let's call it 4, so as not to raise questions about my speed.
It's a Saturday in April. No commuters, no holidays, and bland weather — until we hit the mountains. So, along with my partner, Greg, and my son, Oliver, we hit the road around noon and pull into Lake Placid at 4 p.m. Perfect timing!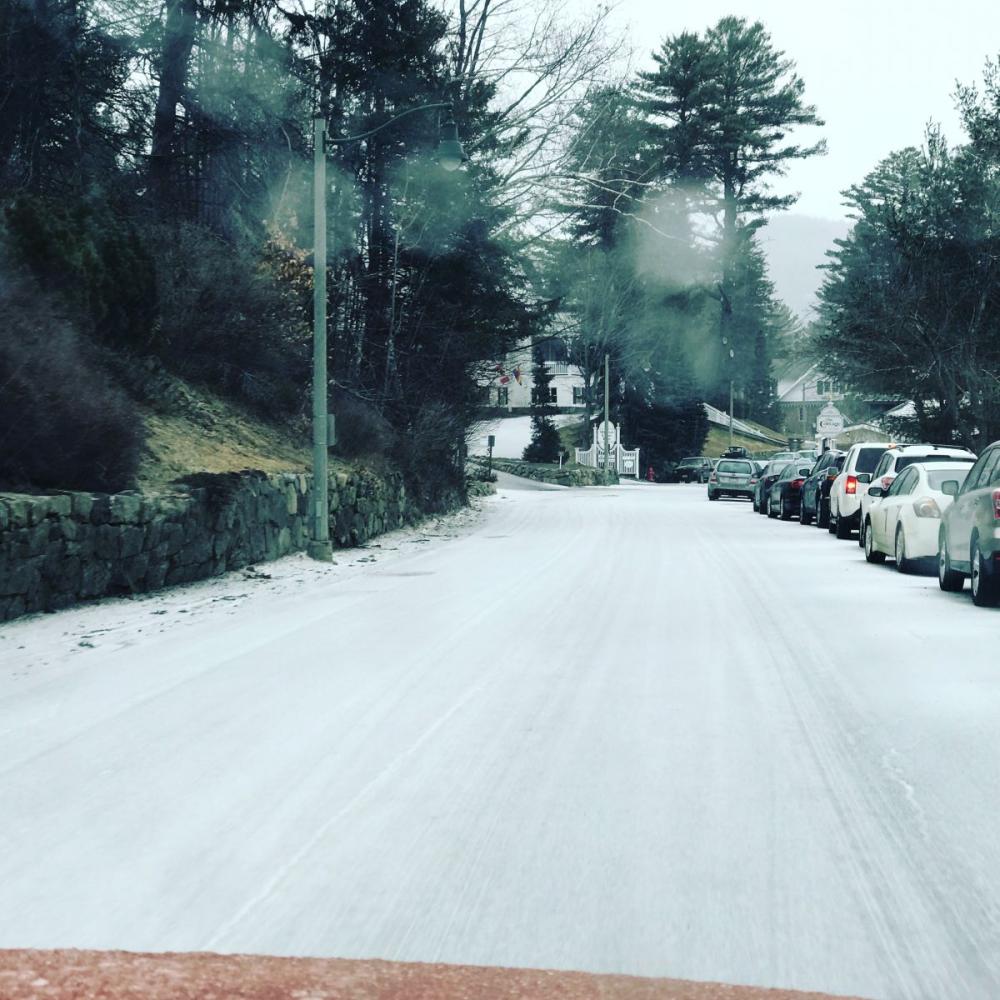 2. Ditch the kid
Kidding. Kidding. But seriously, Oliver has family in town, so we are happy to let him go visit overnight while we take advantage of an adults' night out.
The weather is just starting to turn into a wintry mix of snow and ice, and we are happy to be safe in town for the remainder of the night.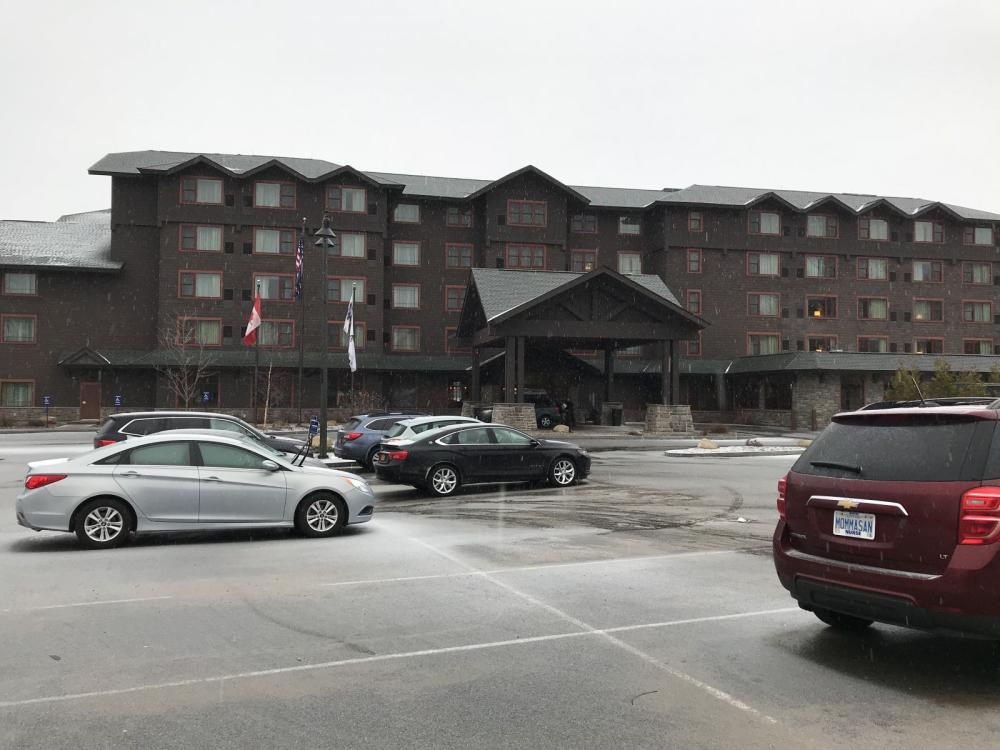 3. Splurge for the room
Remember, this is a pamper-yourself 24 hours!
For this quick getaway we've booked a room at the Hampton Inn, and check-in begins at 4 p.m. so we head straight there. I've never stayed at this relatively new Lake Placid lodging spot; I usually head to our camp on the outskirts of Saranac Lake, or sweet talk a friend into letting me crash. But tonight I want to stay in town, in comfort, in style.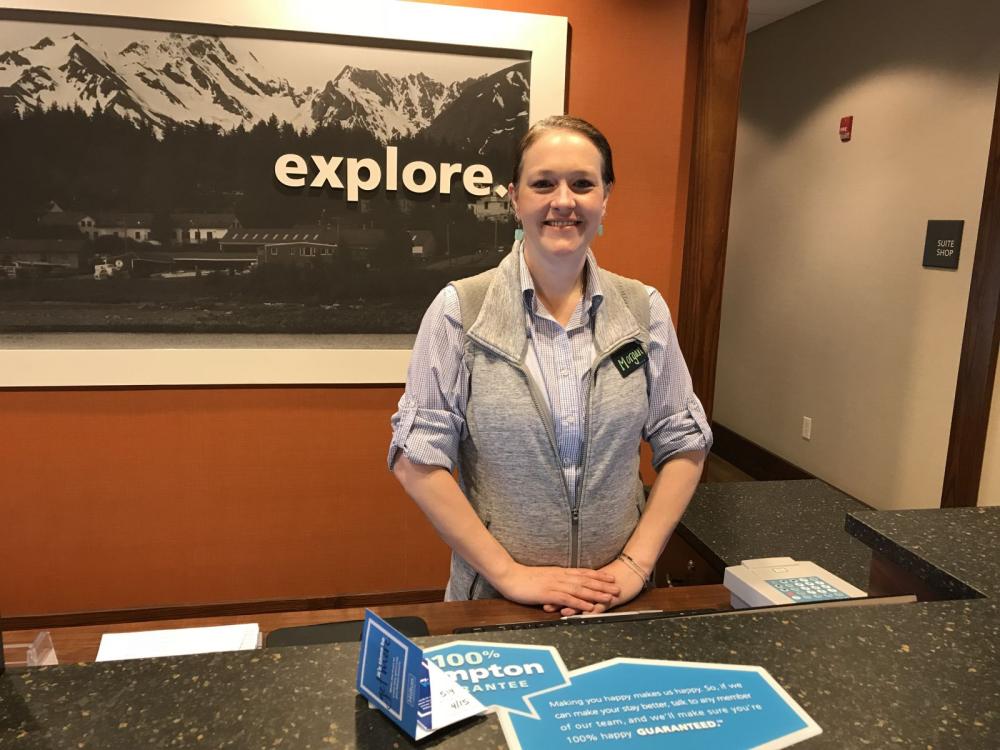 Within minutes of entering the hotel, we are checked in and happily unpacking our bags. Time to settle in and enjoy the awesome view from the balcony.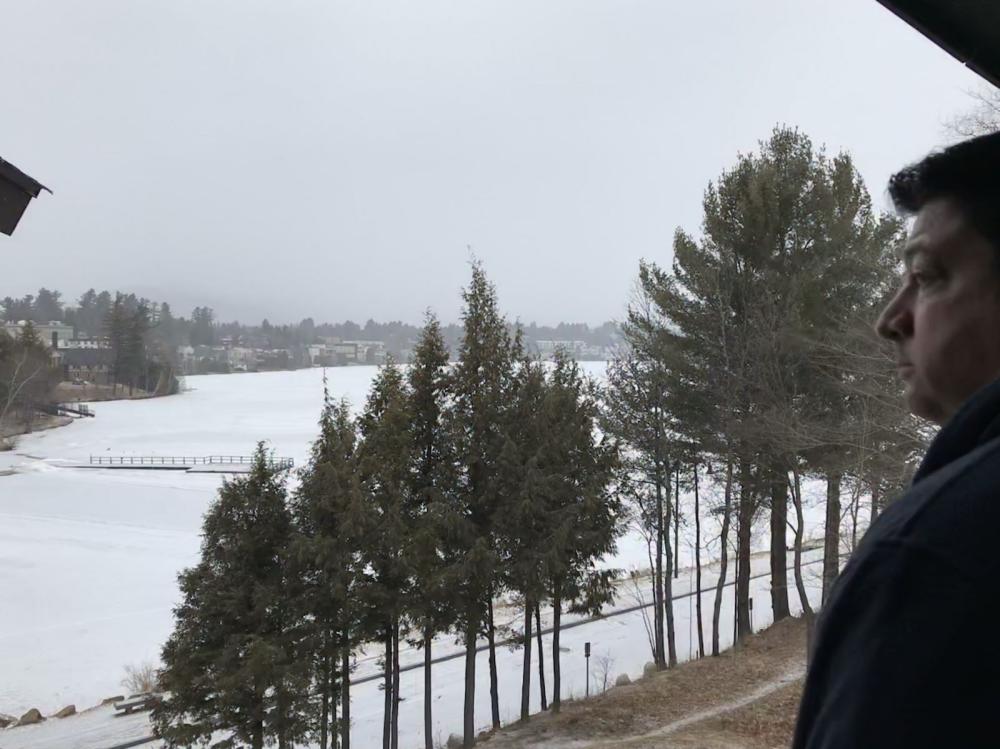 Insider's tip: Visiting during the the off-season is a great time to take advantage of discounted room rates and awesome last-minute deals. Bonus: If you're a rewards member, there are often sweet options waiting for you when you enter your room.
Our gorgeous, nicely appointed room!
4. Indulge with dinner out and about
Now that we've settled in, it's time to go out! By a random stroke of good luck, a small group of friends from near (the ADKs) and far (the Capital Region) happen to not only be in town for the night, but available to hang out. We choose Big Slide Brewery for our meeting spot.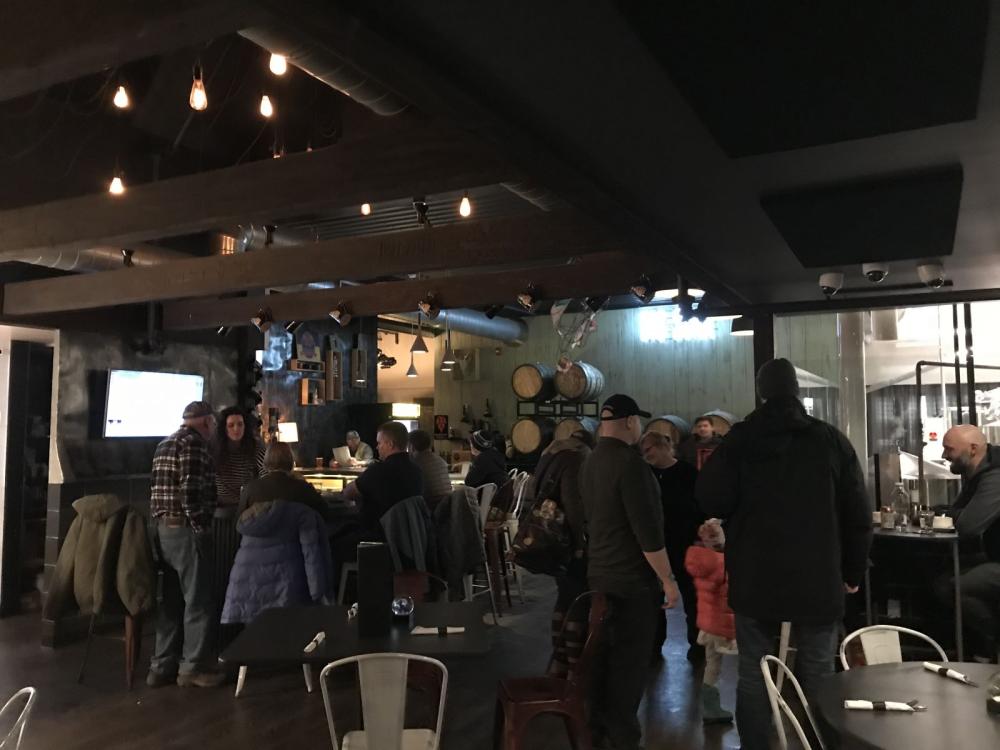 With an eclectic menu, brewing tanks on site, and a knowledgeable staff that's ready to happily explain the nuances of each of their unique craft brews, this has quickly become a favorite gathering spot for locals and visitors alike.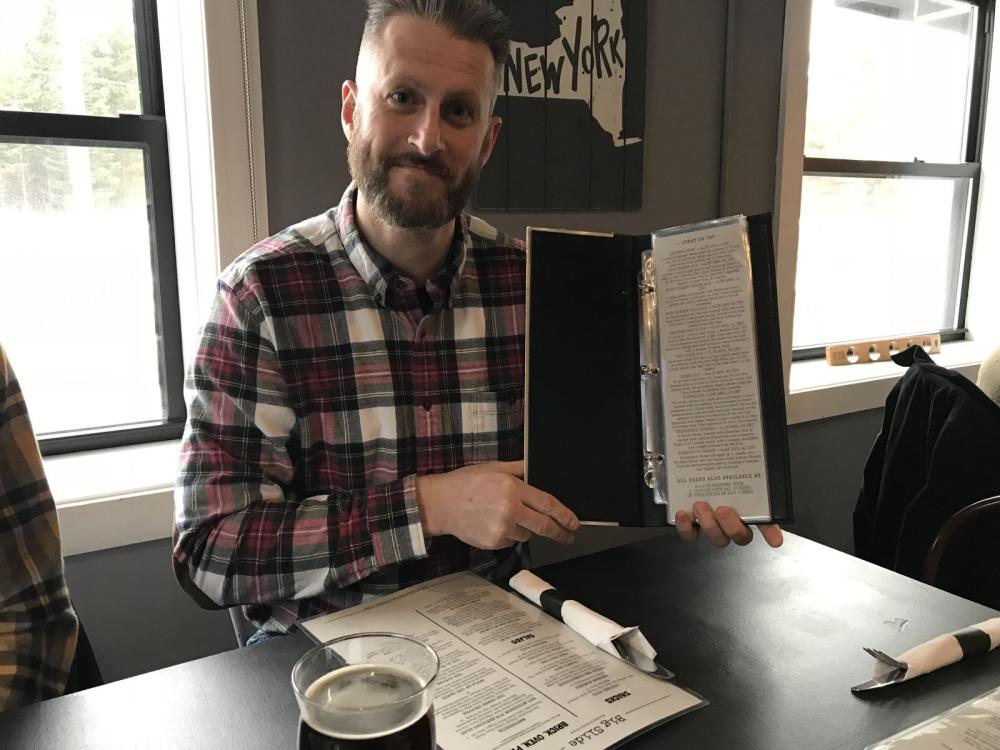 After a thorough explanation of the brews, the table made their choices, with the dark Nippletop milk stout and the Buck Island Cream Ale topping the list.
Personally, I always choose the sampler as my first round. It's a great way to really get a taste for what's currently on tap. Plus, for those of us counting calories, it doesn't really count — they're small!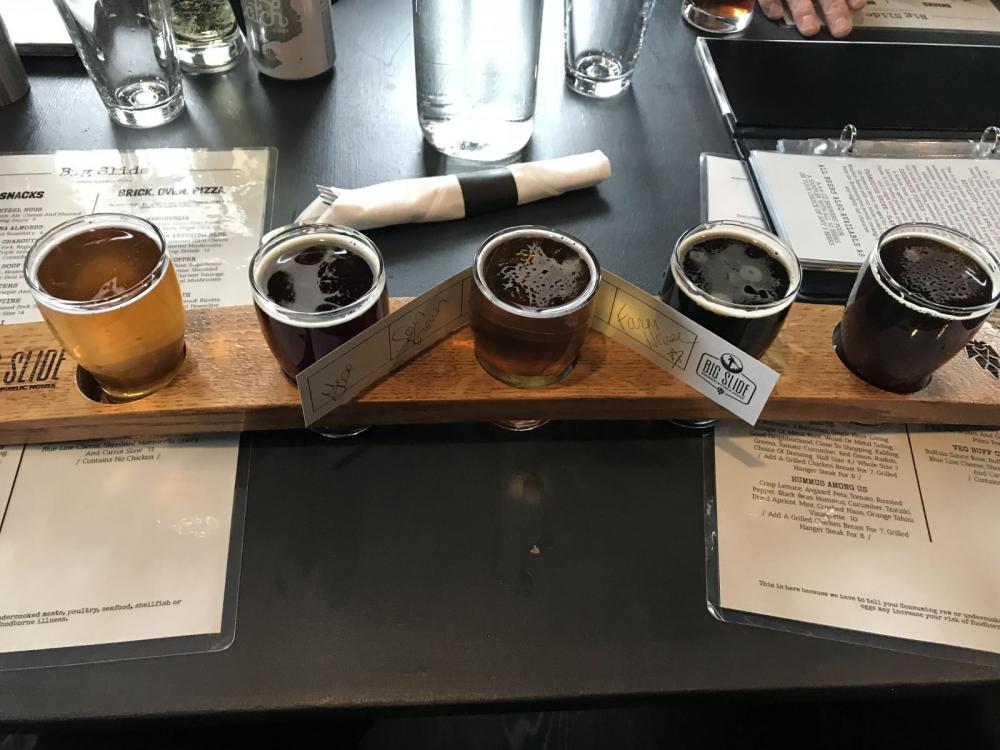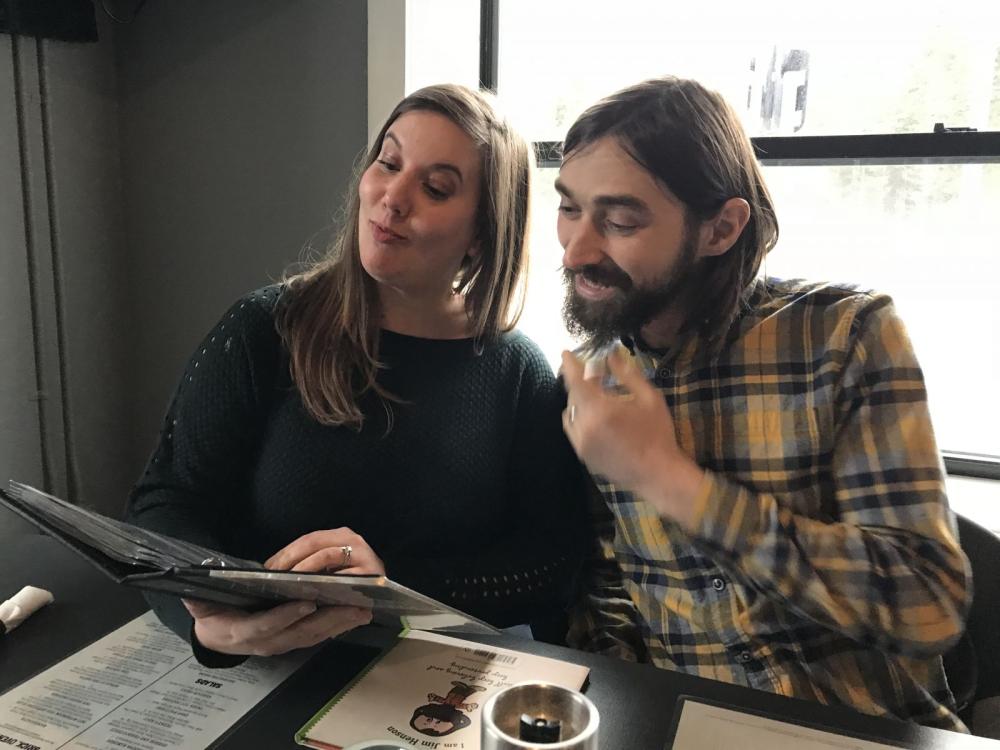 We decided to split the pretzel nuggets and crab fritters for appetizers, and we were not disappointed. Though I have to say, I am still regretting not trying the tater tot poutine!
The dinner options were just as varied as the apps and drinks.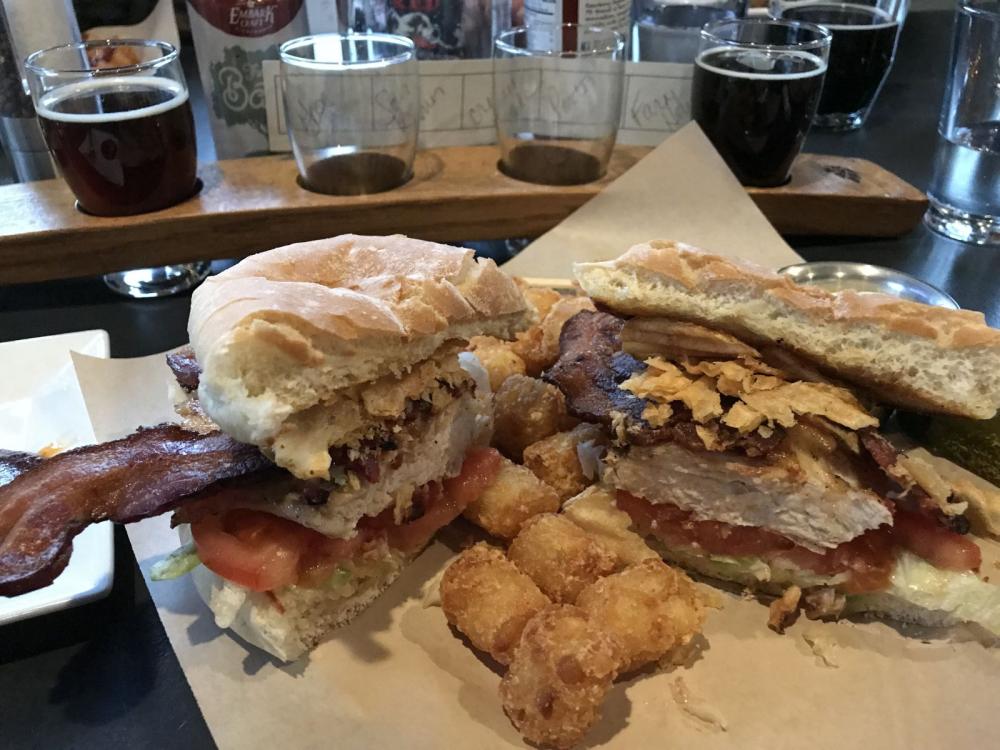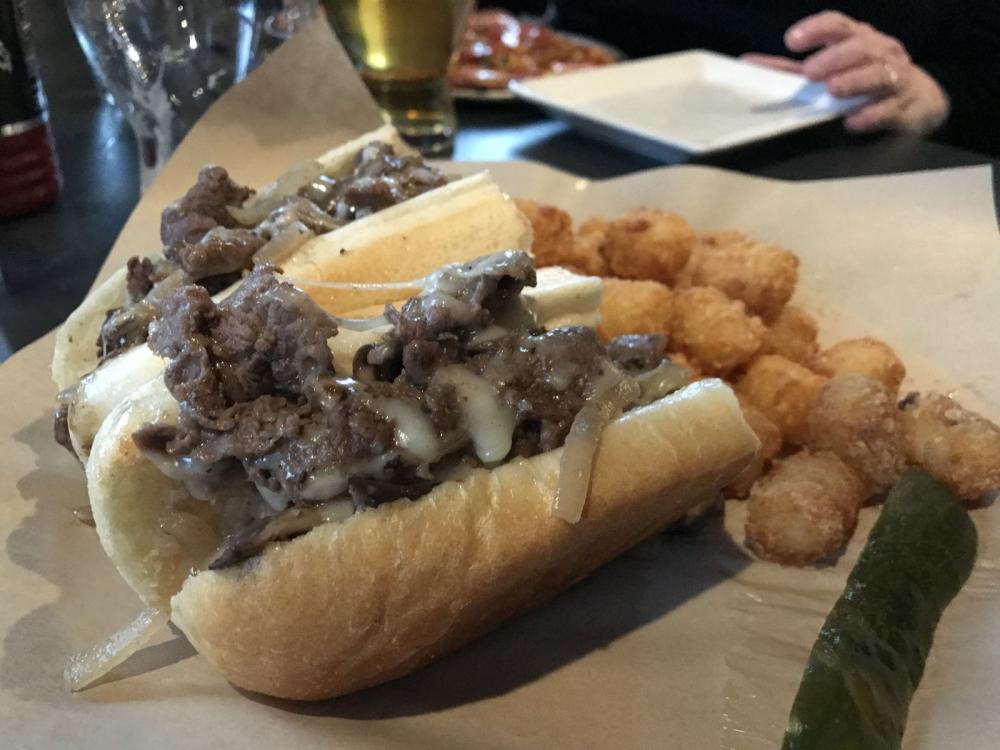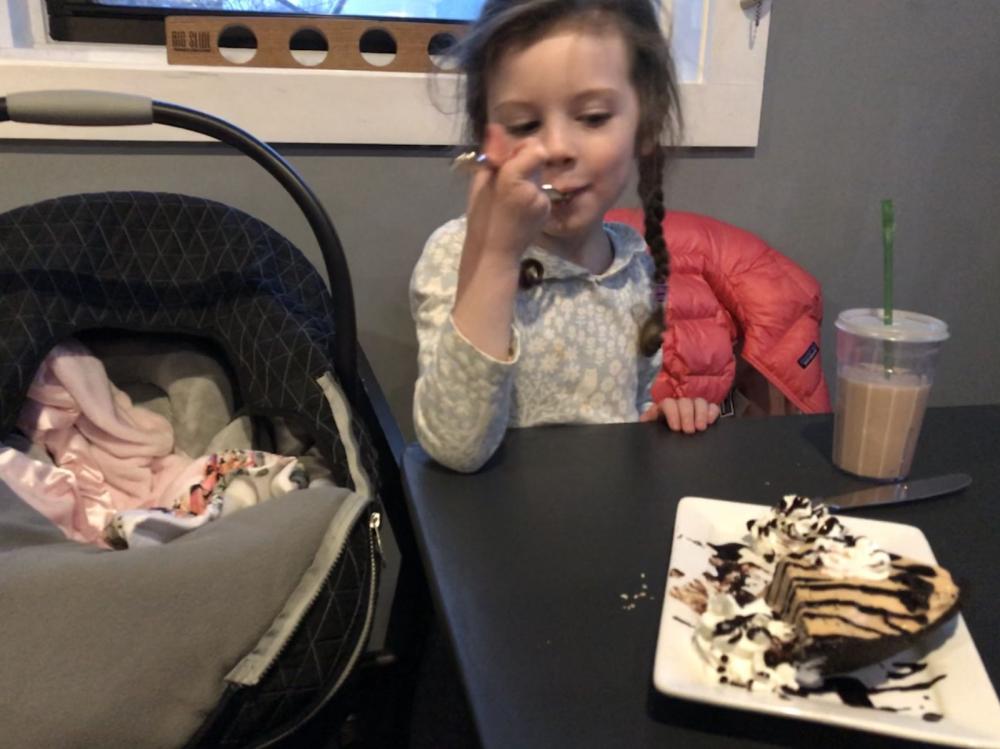 Okay, no more food pics. Sorry about that. Getting back to our six-step guide, we still have two more points to cover, and at this point about 14 hours to go.
---
Stuffed and happy, we say our goodbyes. And, although tempted to head out on the town, we contentedly head back to our hotel.
Inner Rant: We're literally within walking distance of the strip and we're more than happy to call it a night. I mean, c'mon, who've we become? There was a time not so long ago when we would have just been getting ready to head out for a piece of the nightlife!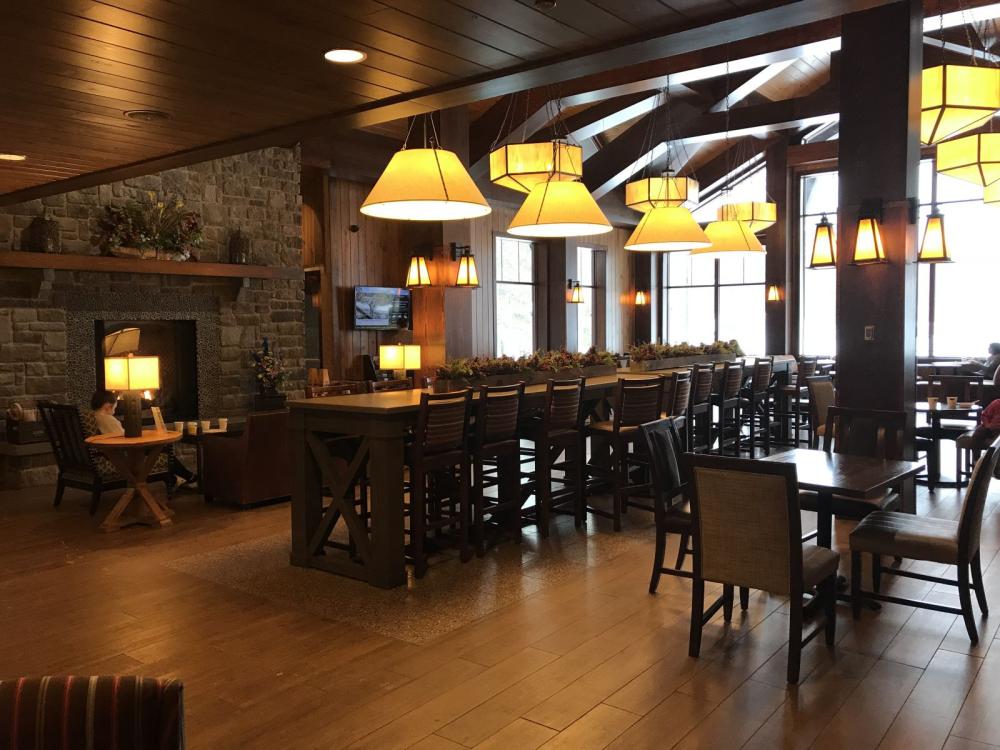 5. Relax and renew
Back at the Hampton we spend a little time exploring the Great Room, relaxing by the fire, and browsing the selection of board games scattered throughout the room.
We head up to our room and spend a few minutes braving the frigid temps to stand on our balcony and take in the quiet street scene below, before settling in to fall asleep watching Saturday Night Live on the flat screen.
We wake up at our leisure. No alarms allowed! Brew a couple cups of coffee and open the curtains to see what the day has in store for us. The forecast was for 8-10 inches of fresh snow overnight; luckily the forecast was wrong. It was slushy, icy, and cold, but so far no great snow accumulation.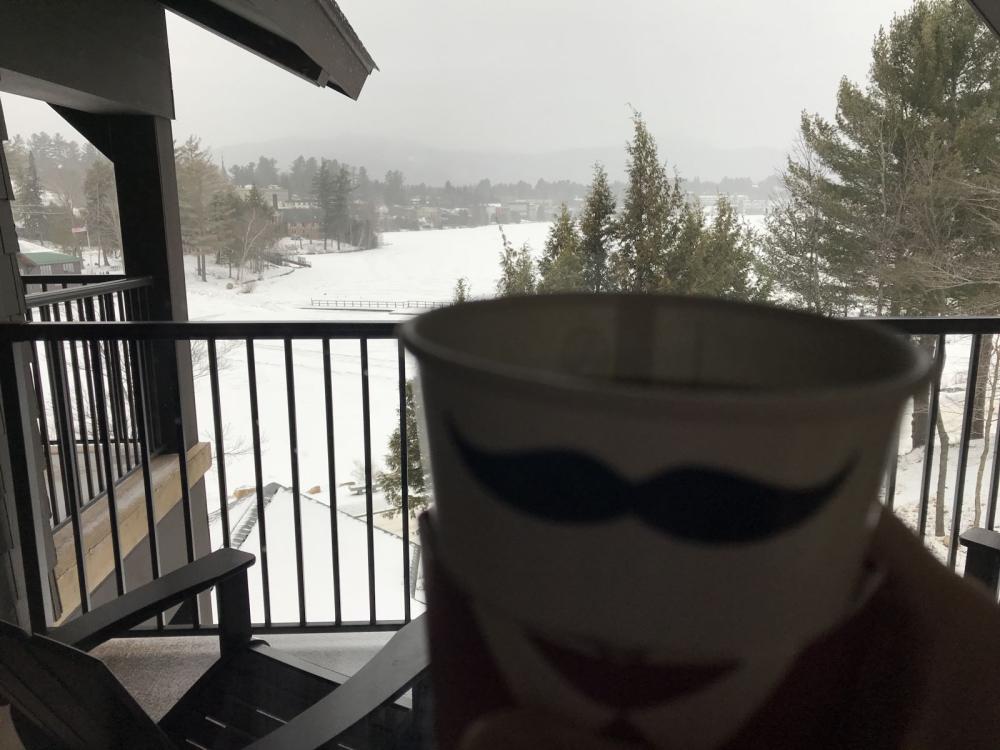 A complimentary breakfast is served in the main part of the lodge until 10 a.m. every day. We head downstairs and are pleasantly surprised by the offerings: omelets, hot and cold cereals, fruit, pastries, waffle stations, and of course, more coffee.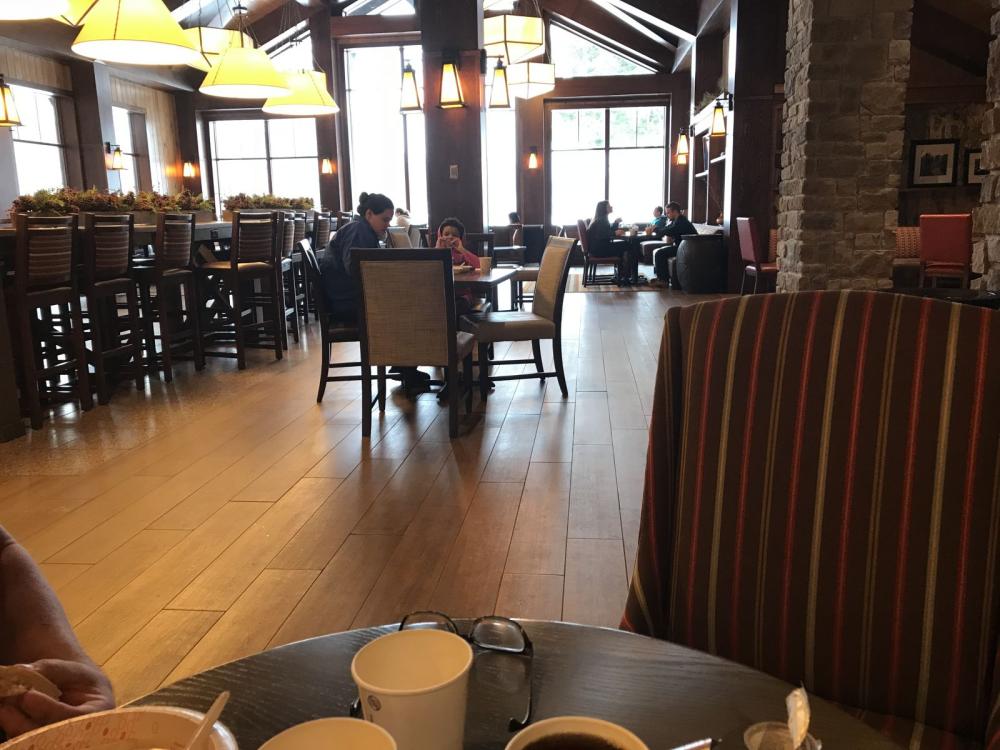 Oliver thought the view was pretty cool...
6. Reunited and Ready To Take On Life
Here's where we came to a crossroad. If we leave now, we will keep fairly close to our 24-hour schedule. But we do have an 8-year-old, and we do have the option to ask for a late checkout, and there is a great pool and hot tub waiting to be taken advantage of. Besides, we should wait a bit for the roads to clear up, right?
Right.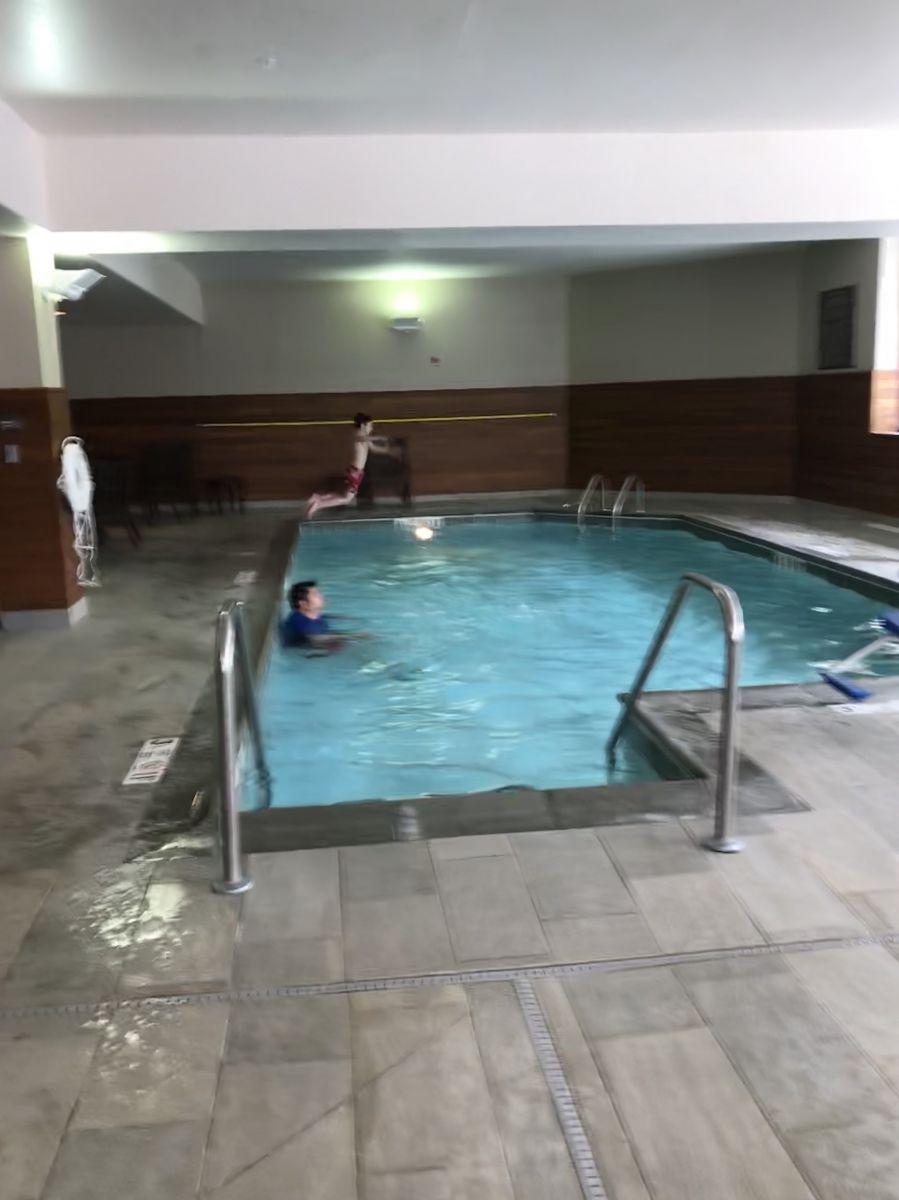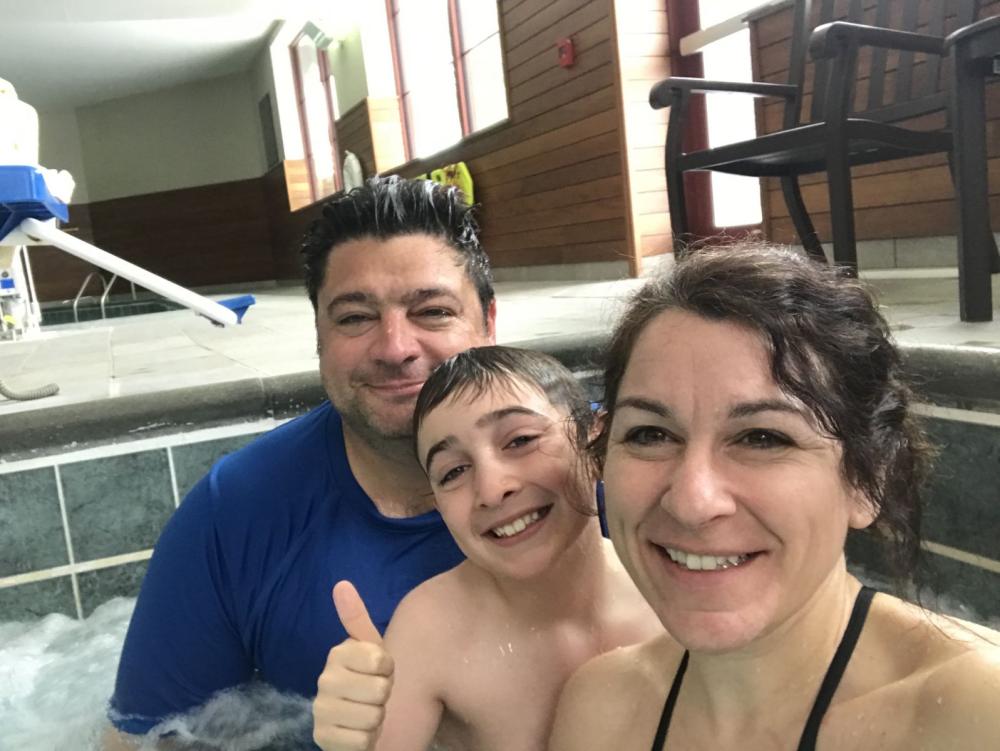 As always, we're sad to wrap up a Lake Placid getaway — it's amazing what a little mountain air and hospitality will do for the soul.
Goodbye, for now, we'll see you soon — possibly without any snow on the ground!