There it was. An opening in my work schedule. The weather said snow for the two days prior. The kids are in school and my wife would be at work. That means it's time to head to Whiteface!
So the texts go out to the usual suspects, but when the replies come back it's all: "Gotta work" and "Can't make it." I realize that something amazing is about to happen.
A day at Whiteface all by myself.
Now, "all by myself" is a relative term because Whiteface is a popular ski destination with a wide range of people. So there are technically other people at the mountain. And while I generally like riding with friends, there are benefits to being a party of one.
So here are my tips to enjoying "me time" at Whiteface.

#1 Be prepared
Whiteface is a big mountain that stands separate from the rest of the Adirondack High Peaks. As such it can be windy, so bringing the right gear is essential. I like to wear a medium to heavy base layer, a fleece layer, and an outer layer that blocks wind and moisture. Since it can be windy, I like to use a balaclava under my helmet. Plus it makes me feel like a ninja.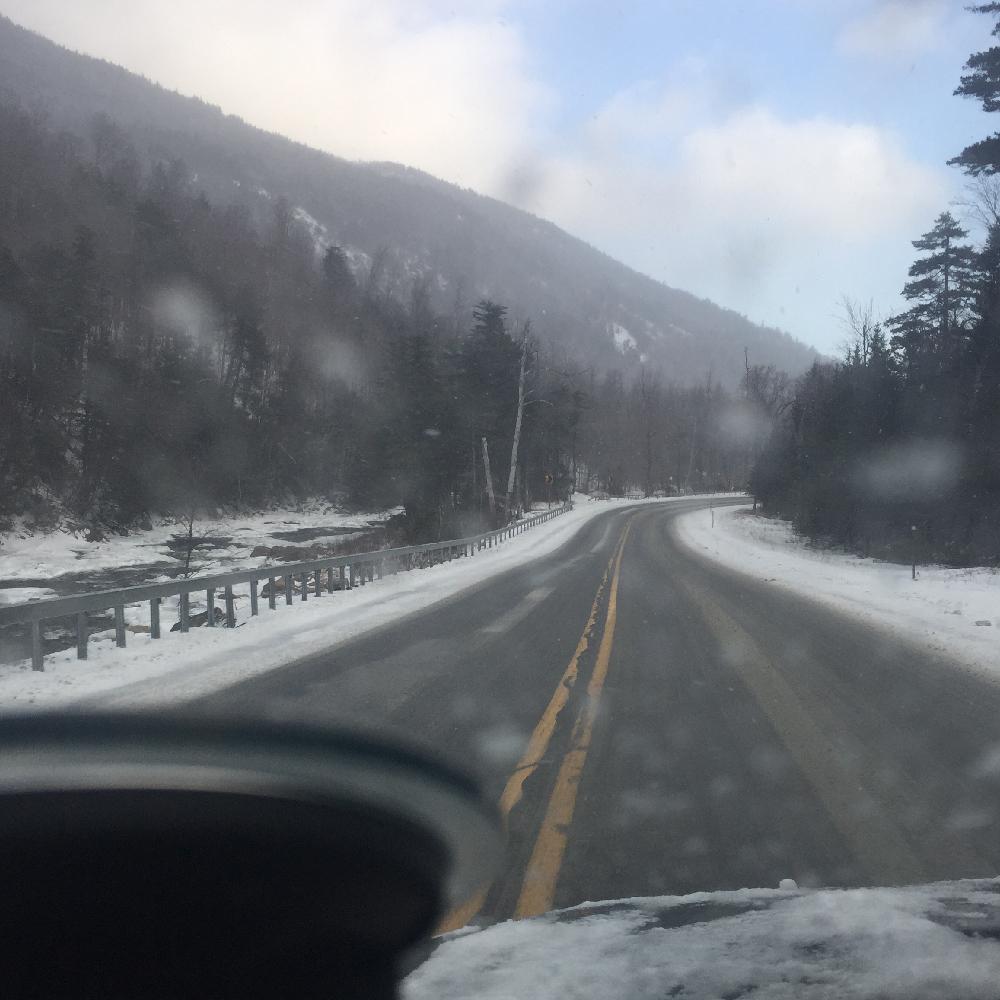 #2 Get there early-ish
Most people don't like to wake up early, but you can use that to your advantage. The gondola starts spinning at 8:30 a.m., so I time my arrival for 8:45 - 9 a.m. This may seem weird to miss the opening bell, but there's a method to my madness. It is my experience that the 15-minute window allows me to slip in between the super dedicated early birds and the slug-a-beds.
Mornings are generally the coldest part of the day at any mountain. When the temperatures dip, so do the number of skiers. Many folks wait until the day warms up a bit. That's a perfect opportunity to get out and enjoy your own personal ski runs.
#3 Get ready in the parking lot
Don't waste time changing in the locker rooms — that's time better spent on the slopes. Arrive dressed in as much gear as is safe to drive in. Use your own equipment. Put your boots on and get straight to the lift. You can smile and wave at all those people waiting in line for lift tickets and rentals.
"Wait, how is that even possible?" you may ask. Well, I'll tell you!
First, secure your lift ticket ahead of time. This means either getting a season pass, or purchasing your lift tickets the day before. Whiteface Mountain sells lift tickets at the ORDA Store on Main Street in Lake Placid. Either way, it's one less queue between you and the top of the mountain.
Second, bring your equipment with you. Owning your own skis and snowboard, along with the appropriate boots, is a great way to save money and time on the mountain. No more rental fees and no more waiting in line. But even if you can't (or won't) buy your own, there are still some better options than waiting until the morning of your adventure to rent skis. Both Lake Placid Ski & Board and Cunningham's Ski Barn rent quality equipment. Grab a set the day before and you'll be ready to go in the morning. Of course, it's really a no-lose situation, because if even if you have to go to the rental shop at Whiteface, the crew there is extremely capable and efficient. They'll have you in and out in no time!
Third, these boots are made for walking! Well, to be honest, they aren't. We snowboarders have an easier time with this. Walking from the far parking lot in snowboard boots is bearable. I think attempting that in ski boots would be downright dangerous. Skiers, take heart! Whiteface has thought ahead. Shuttle buses run throughout the day to pick you up and drop you off at the front door of the main lodge — even from the farthest parking spot.
Now off to the Cloudsplitter Gondola!

#4 All the single skiers put your hands up!
Here's another benefit of flying solo at the mountain. The gondola has a separate line for singles! So while you may be tempted to be jealous of those groups of happy friends waiting in line together, you can wave to them all while you take the next gondola car up.

#5 Make some friends… Or don't
Once on the gondola, you may encounter a variety of people and social situations. Some of the highlights are:
Seven frat boys on a bachelor party
A family from Japan who debated something very excitedly — all in Japanese
A group of old men with ZZ Top beards that didn't talk at all
A group of 10 year olds
Dozens and dozens of delightful people who were fun to hang out with on a gondola ride
But you don't have to talk to these people. Just follow the example of the gentleman from the seniors-only ZZ Top tribute band (I like to think they call themselves "Plaid Dressed Men") and don't talk. There's an unofficial posture one takes on the gondola to signal your fellow riders that you're not into the chitchat: goggles on, jacket zipped up, hood up, arms crossed. Extra points for eyes closed or dark goggle tint.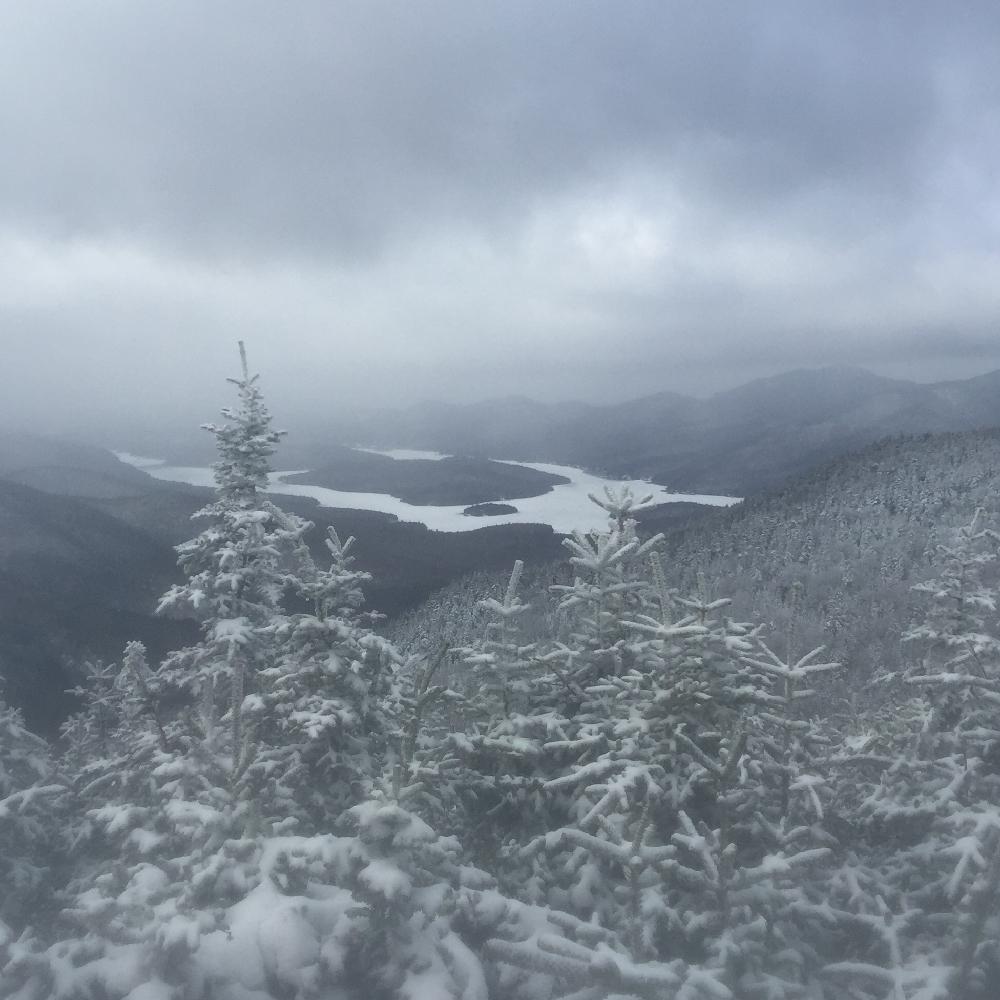 #6 Stop and smell the roses
When you go to the mountain with a group, it's easy to become so focused about skiing and socializing that you'll miss the larger picture. But going alone is a great opportunity to look around and see what you've been missing. For example, I've never walked over to the lookout at the top of Little Whiteface. Turns out, there's a lovely view of Lake Placid!
#7 Don't forget the little lifts
Like I said before, Whiteface is a big mountain. With 10 lifts and over 300 skiable acres, there's plenty of space for everyone. Most folks stick to either the Cloudsplitter Gondola or Face Lift, but that leaves eight other lifts to explore. I don't want to give away any secrets, but let's leave it at this — small lifts can lead to big adventures. Familiarize yourself with the trail map and it's easy to see that there are many ways to get back up to the top.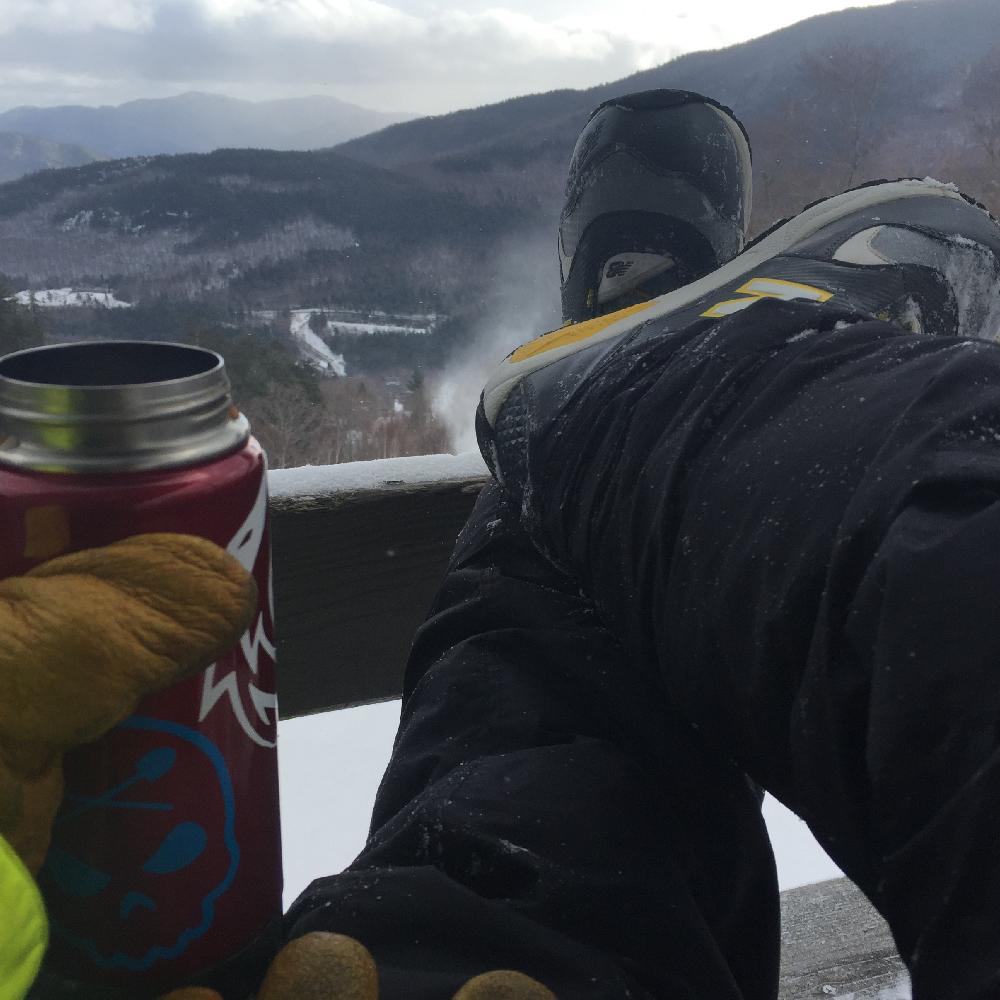 #8 Take it all in
One of the best parts about spending a day alone at the mountain is you get to be on your own program. I love stopping at the deck at Mid Station for a coffee break, and you can't beat that view!
Here's a hint: Check around the corner and see if there are any seats available. You can prop your feet up on the railing and watch the skiers below. Plus, it gets you away from the crowds.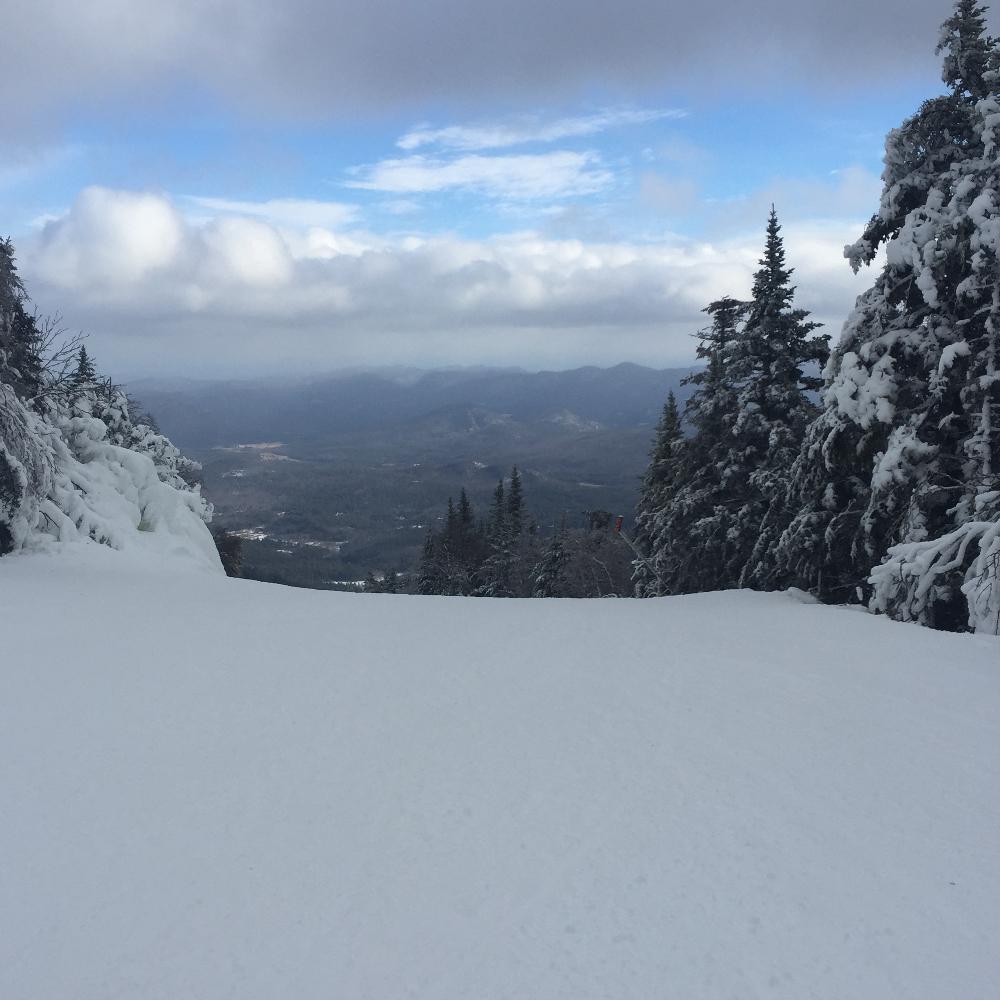 #9 Really, take it all in
As I was coming down Approach on my way to Mountain Run, I was stopped in my tracks by the beauty around me. Whiteface is a unique skiing experience that really separates it from resort-style ski areas. While other mountains have built up resorts around them, Whiteface stands in the midst of the most beautiful wildernesses in the world. I mean, just look at it! Glorious!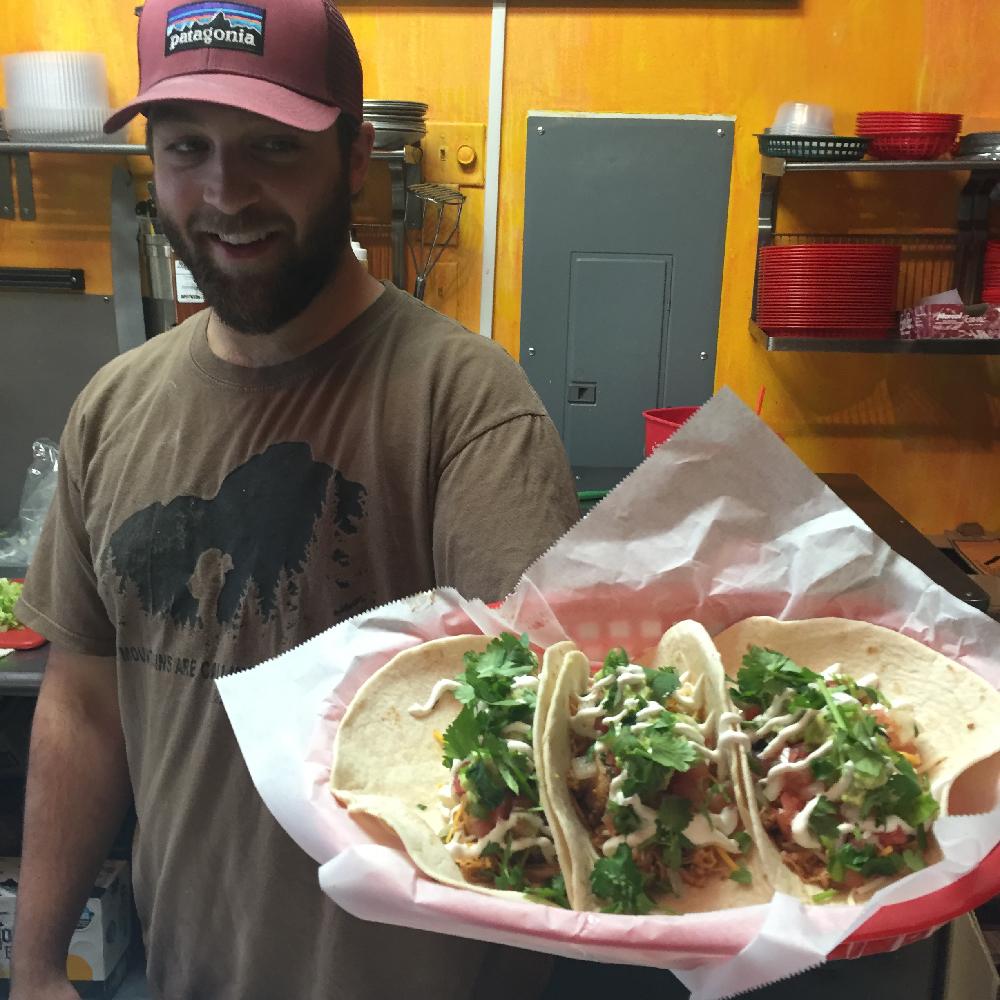 #10 Refuel
After you get done with Whiteface, come back into town to refuel. My personal favorite is Wyatt's BBQ on Main Street. It's a small restaurant, perfect for a party of one! While you're there, try a little bit of everything. I recommend ordering three tacos with steak, pork, and shrimp. Oh, and did I mention they have a shelf full of hot sauce for you to try? Fantastic.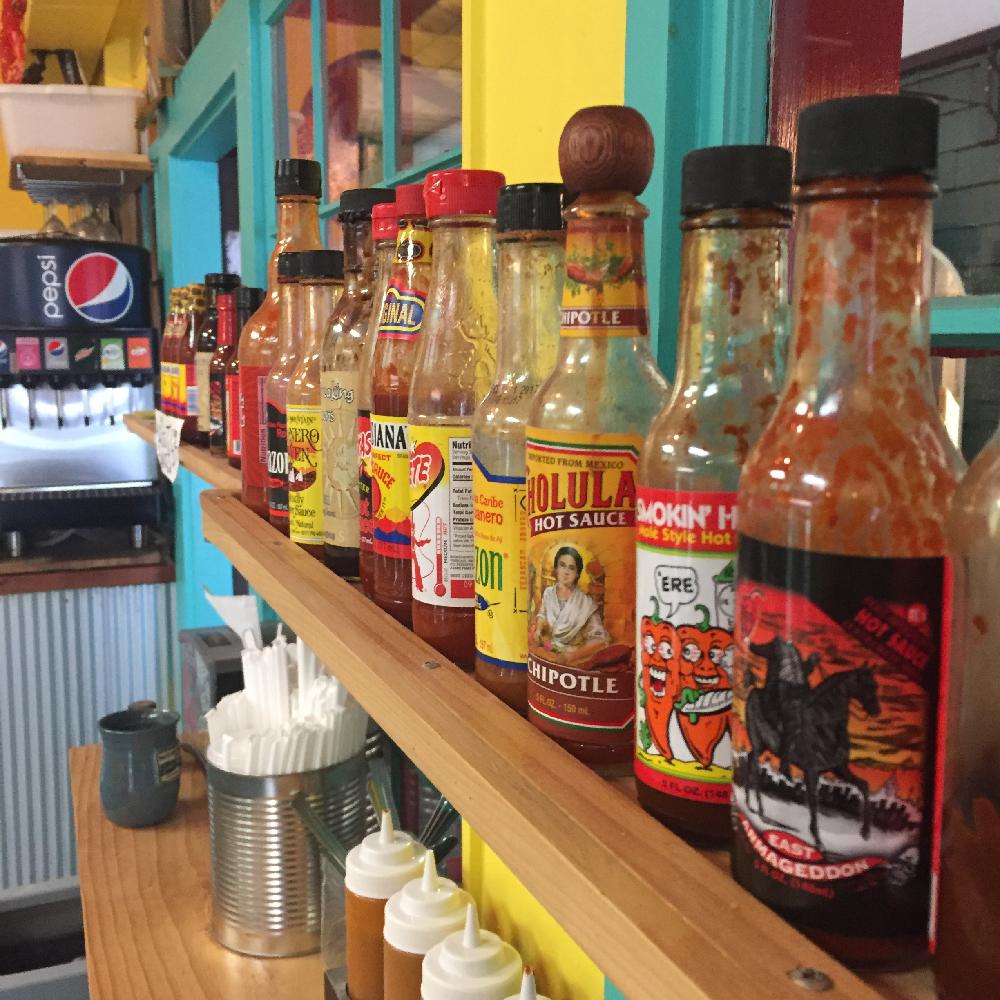 So there you go. Ten ways to make sure your next solo day at Whiteface is a perfect one. See you on the mountain!
Take a winter getaway at Whiteface Mountain. Check out our Ski & Stay and Ski Free, Stay Free packages and start planning today!