It's possible... that you are not a fan of this particular holiday. Perhaps it's that struggle through the mall crowds. Maybe you once got sick on Grandma's ribbon candy. Or it was those nightmares after watching "Bad Santa" way too late one night.
Whatever the reason, Lake Placid understands. That is why there's the Holiday Village Stroll.
This weekend event has all the great stuff holiday fans love, then puts a different spin on it to make the Grinches feel a little more tolerant.
Authentic atmosphere
People who dislike the fakery of snow from a can and recorded "ho-ho-hos" on a loop will be pleasantly surprised by our real village, with real snow, amidst real mountains. After all, Santa and his reindeer live only 15 minutes away in North Pole, NY.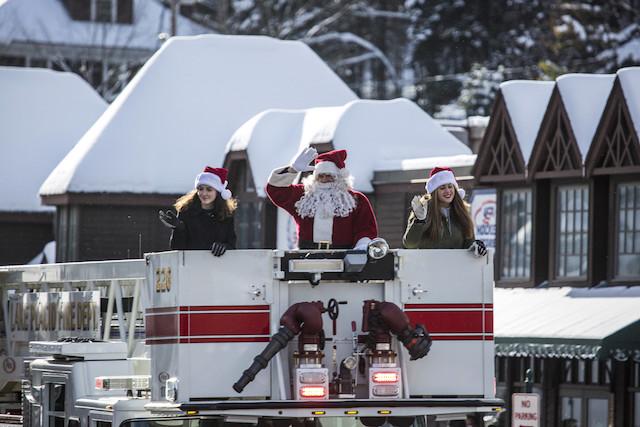 Yes, Santa rides the fire truck into town, because aircraft regulations are stricter than they used to be. But he sets up to receive requests on Main Street, with a view of the lake instead of the indoors, and with fluorescent lighting and shopping announcements.
Now that's a visit to Santa.
Our Main Street is lined with darling little shops with artisan crafts, beautiful clothing and accessories, and the unique and unusual. The warm greetings and surprising choices put the fun back into Christmas shopping. Many of them will do a lovely job of wrapping the gift for you right there.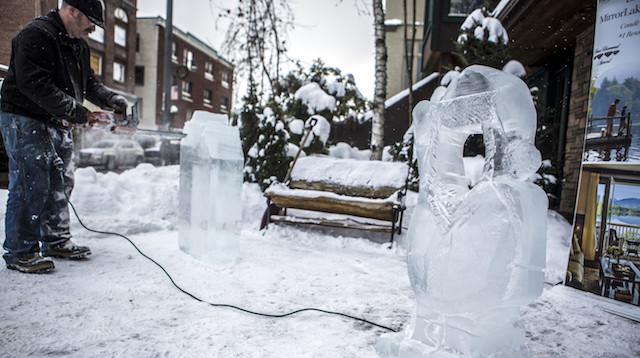 Assemble a gift basket from our many gourmet shops, which sell everything from chocolates to homemade jams. Surprise someone with gloves as soft as kitten fur, or find something funny that would be perfect for a particular person. This isn't running errands and crossing things off of lists. This is seeing something you didn't expect and knowing who would love getting it.
The experience was designed to be as much fun as possible, featuring things Lake Placid actually does every year. This isn't a performance, it's just how we do the holidays.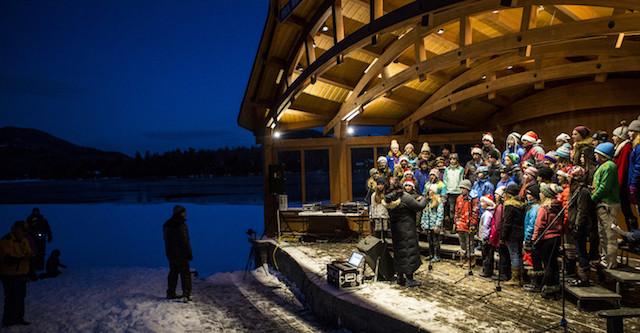 The realness continues when the lakeside band shell full of local carol singers. I'm sure I'm not the only one tired of the weird jazz arrangements, and my least favorite song versions following me around this time of year. If you have never heard children sing the songs of the season for you, you can now.
Traditional activities
Kick off Friday evening with an ice skating party in the 1932 Arena. Find treasures at the Craft & Vendor Fair on Saturday. Watch the children hear Holiday Story Time. This all happens before Santa arrives in Mid's Park at lunchtime, with hot chocolate for everyone.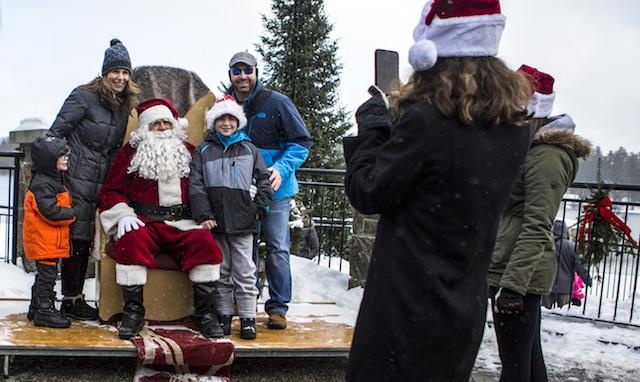 The art of Currier and Ives, centered around historic New England holiday fun, created an image of wonderful winter and close companionship centered around this special time. As history marched on, most places no longer did these things. The closest you could get was pictures on greeting cards.
But the Adirondacks hasn't really changed. Come here, and you can still ice skate, take a sleigh ride, gather around a bonfire, and revel in mutual holiday spirit with complete strangers.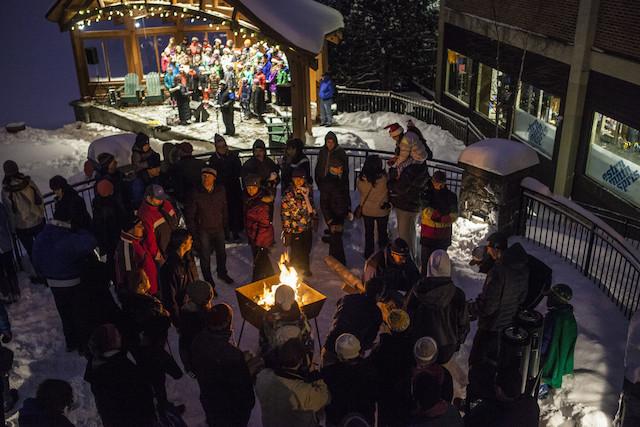 It's easy to lose sight of the joys of this special season when it seems to be pushing its way into a list of obligations. This weekend is about relaxing into the merriment with no obligations or pressure. Sometimes, you have to take a break from the holiday to enjoy it again.
Which is a good point, if you have any Grinches complaining about how the holiday season isn't what it used to be. But it can be that way again.
The good stuff
This event makes it easy to keep the focus on the favorite parts, without a lot of effort. Come on, who doesn't like the abundant treat angle that is such a big part of the holiday?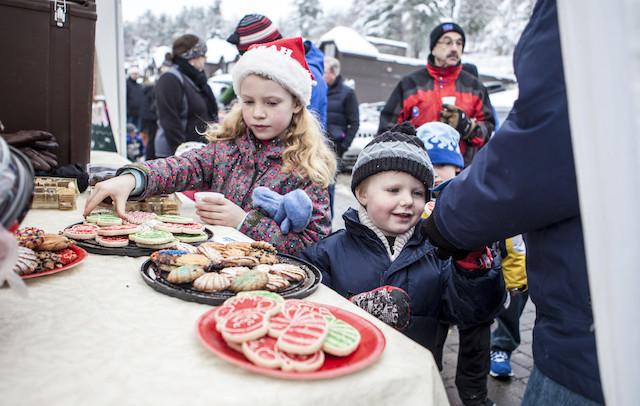 Late Saturday afternoon, there's a soup, chili, and chowder competition on Main Street. Local chefs hand out samples and they are a competitive bunch. It's crowd-sourcing their next culinary creations, and everyone on the street can be a food critic.
The air is almost good enough to eat.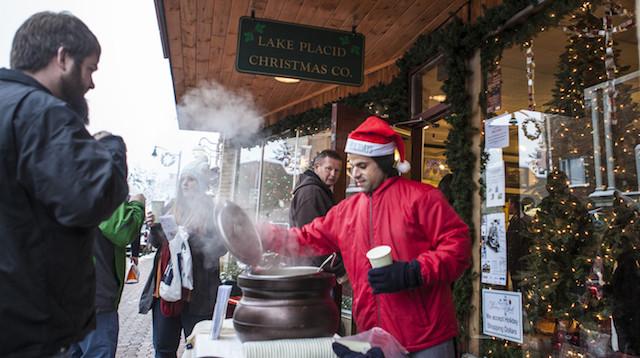 After the evening tree lighting, the goodies continue with cookie decorating and hot chocolate for kids, with hot glogg wine and snacks for adults, all on Main Street.
On Sunday, gear down with Breakfast with Santa at different locations. Ski like Santa, because Whiteface Mountain lets you ski free that day if you are costumed as Santa or Mrs. Santa, as the case may be. Just before lunchtime, there's a free matinee showing of "The Polar Express" at the Palace Theater, with free popcorn and a special gift for the first 150 kids. And live bands play in restaurants the whole weekend.
You don't have to dread the holidays. There are choices.
Pro tip: take those wrapped packages and send them on their way at the UPS Store and get them done like Santa's elves.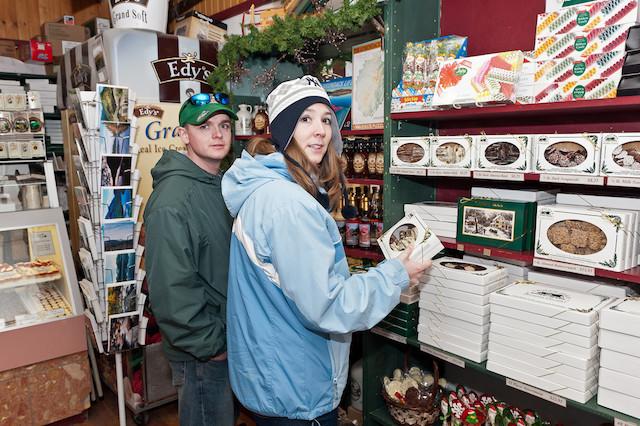 2
Lots of choices for that special gift, that heartwarming event, and that special moment which, to us, means the holiday season.
Even to Grinches.
Find out more about the Holiday Village Stroll.
Choose some cozy lodging. Continue with that delicious dining. Make sure you aren't missing any special shopping.
---