It was Friday afternoon, and a few of us decided to grab an end-of-the-week drink to kick the weekend off right. I walked into the bar area of Kanu, the rustic-yet-elegant restaurant on the second floor of the Whiteface Lodge, ready to meet their master mixologist Zach Blair.
What originally caught my eye about Zach was a short article in Milk Street Kitchen magazine that highlighted a drink he invented called Cinnamon-Smoked Whiskey Sour, a title that includes several of my favorite things. The four of us bellied up, and as I shook hands with Zach I could tell this was going to be a different kind of experience.
We were about to play The Game.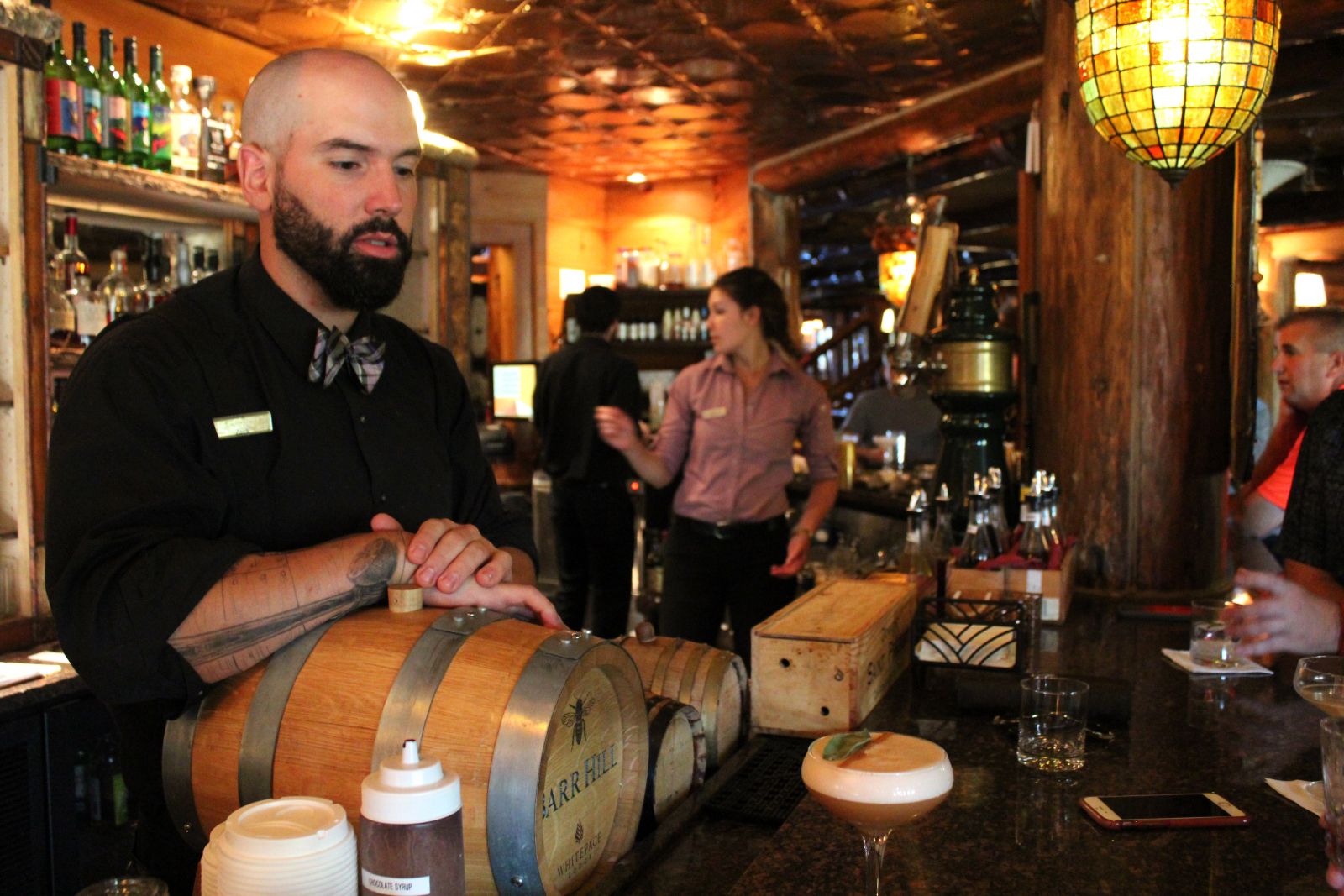 Zach gave us a brief introduction to The Game, a serving style he invented. There's no menu. The drinks don't have names. We'd order by answering a series of questions, then Zach would use his uncanny ability to taste colors — seriously, it's called synesthesia — and a bar chock full of ingredients to develop the cocktail before our eyes.
He explained that the intersection of sight and taste makes for some interesting concoctions. For example, bright blue drinks aren't necessarily sweet, they can be tart or bitter or spicy.
"Because of synesthesia, everything I eat, drink, or smell has an associated color, which I then blend and make a picture in my head before I send it out," Zach said. "Your drink will have different profiles, so it will start one way and finish in a totally different way."
Innovation and complex flavor profiles aside, The Game is also a way for Zach to get to know his customers. Part of his affinity for bartending stems from the social nature of the work — he isn't humoring you when he strikes up a conversation, he's genuinely interested in what people have to say. That makes Lake Placid a perfect place for Zach, who's met people from around the world without leaving the region.
Mountain flavors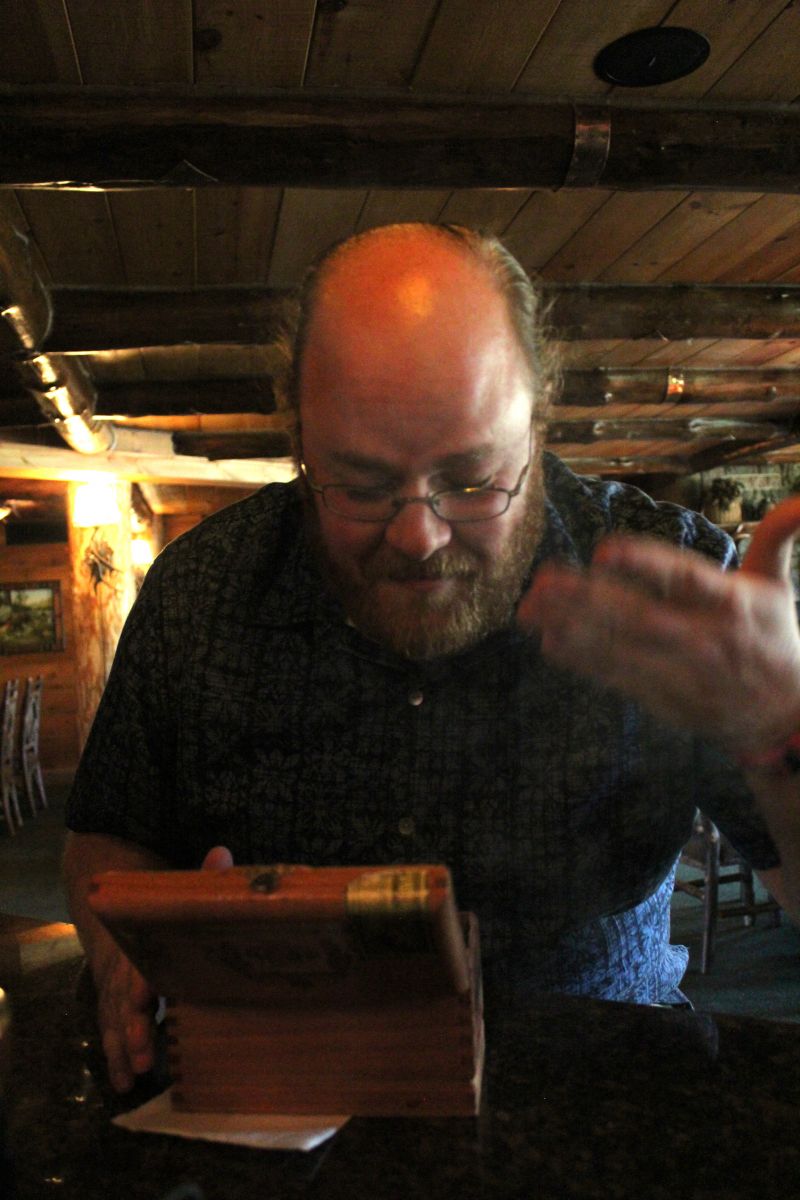 Glenn ordered first. I don't want to ruin The Game, so I'll just give his answers: gin, savory, rocks glass, short, strong, mountains, penicillin allergy, and herbs, bitters, egg whites, and smoke are OK.
Zach went to work pulling bottles from shelves, then he fired up a small torch. The drink took a couple of minutes to make, and it was delivered in a small wooden box that resembled a treasure chest. Glenn tipped the lid back with all the eagerness of a child opening a birthday present, and cinnamon-scented smoke wafted out.
Inside were two glasses. The one on the right contained the cinnamon ember, on the left was the rosemary garnished gin drink.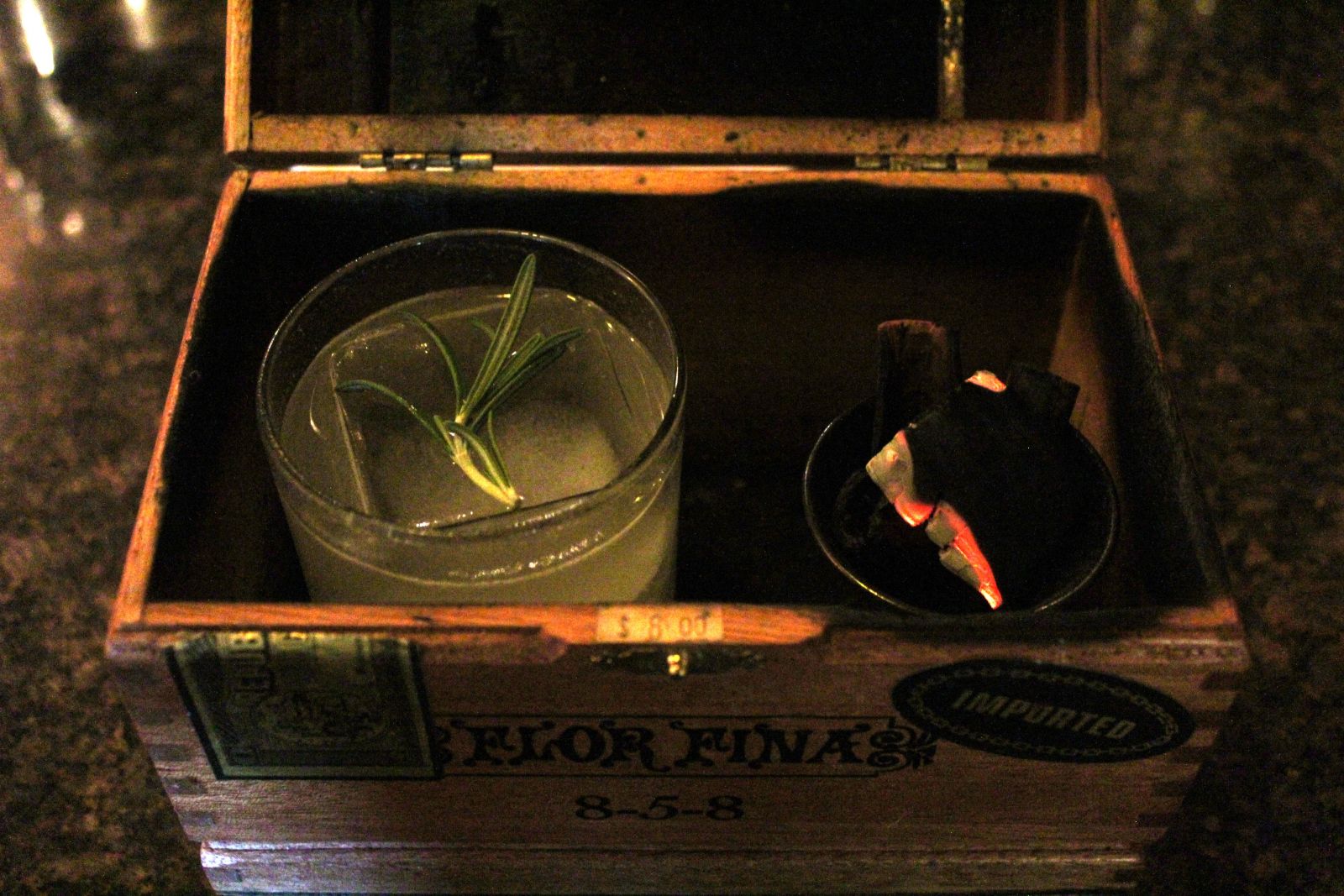 Zach explained: "This is on the lighter side. It has hickory, rosemary, clove, orange bitters, gin, a little lime juice, then when you open the box we have this big puff of cinnamon smoke, which then coats the glass and transfers to your hand. That makes it like sitting by the fire, but your hands smell like a fire instead of your clothes."
Glenn took a sip: "It's crisp, clean, and refreshing," Glenn said with a smile. "It tastes like I'm in the mountains."
Beach bum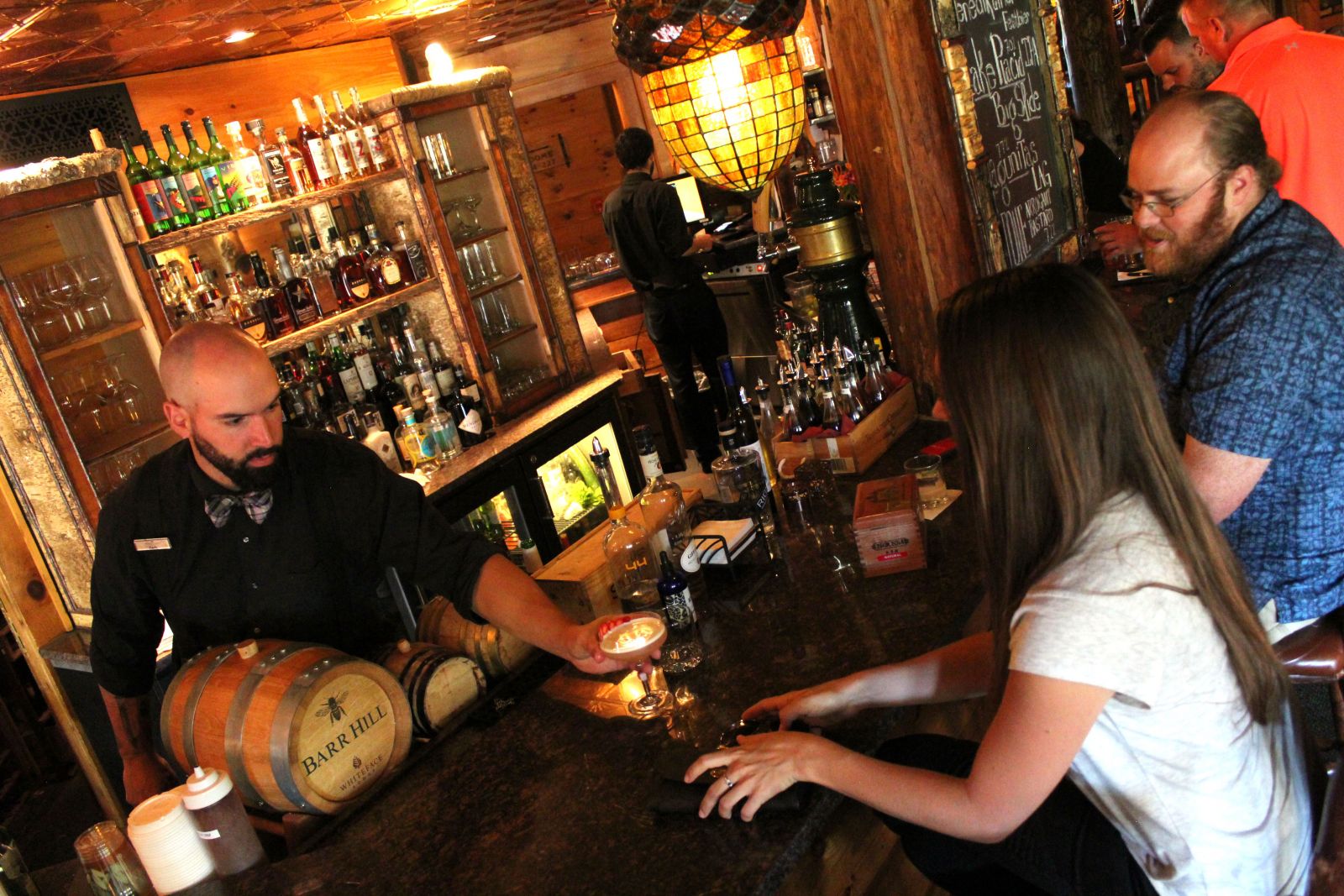 Next was Brooke: champagne, sweet, martini, weak, beach, allergic to nuts, herbs, bitters, egg whites, vodka, gin, rum, and tequila are all OK.
The result was topped with foam, and a string of thinly sliced strawberries lined the inside of the glass.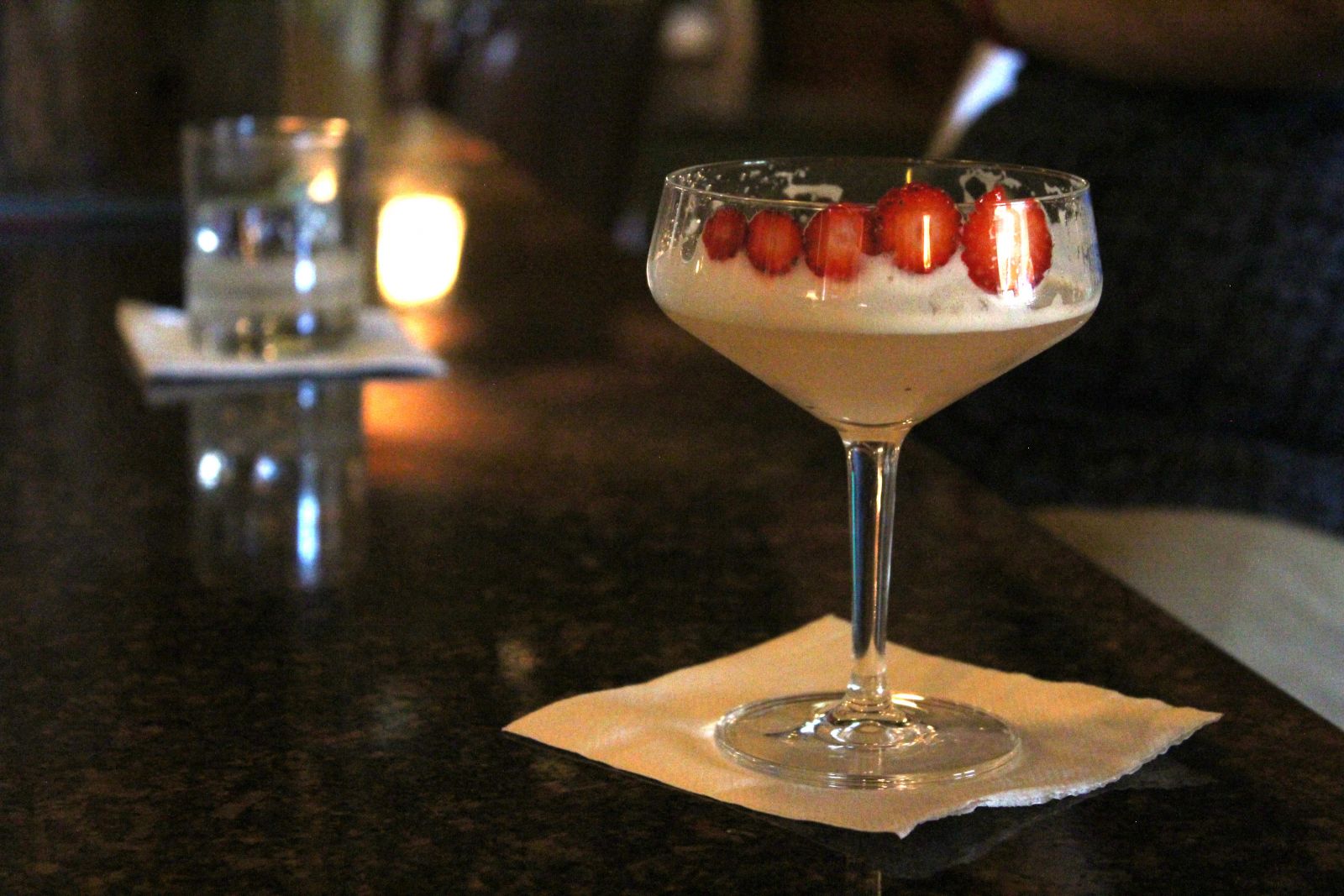 Zach explained: "We have peach, grapefruit, nectarine, sparkling rosé wine, a splash of clarified pineapple juice, lime juice, and strawberries."
Brooke took a sip: "It's really fruity and citrusy, but it's not overly sweet. It has a very fresh taste, like I'm drinking a pineapple on the beach."
City of angels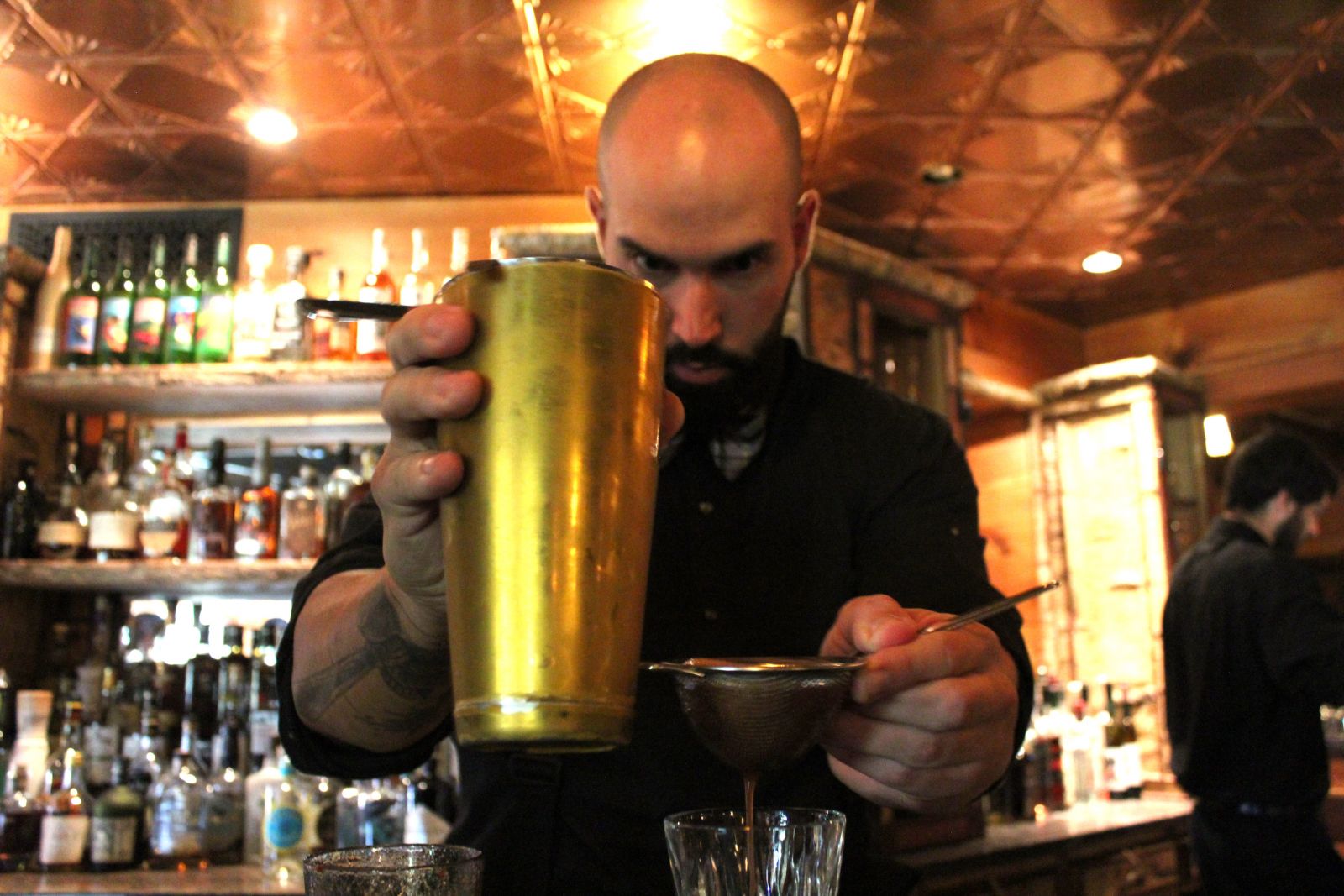 Bethany: rum, sweet, rocks glass, short, moderate strength, LA, no allergies, no herbs, no smoke, bitters and herbs are OK.
The result was a dark, strawberry colored drink in an ornate, fancy glass.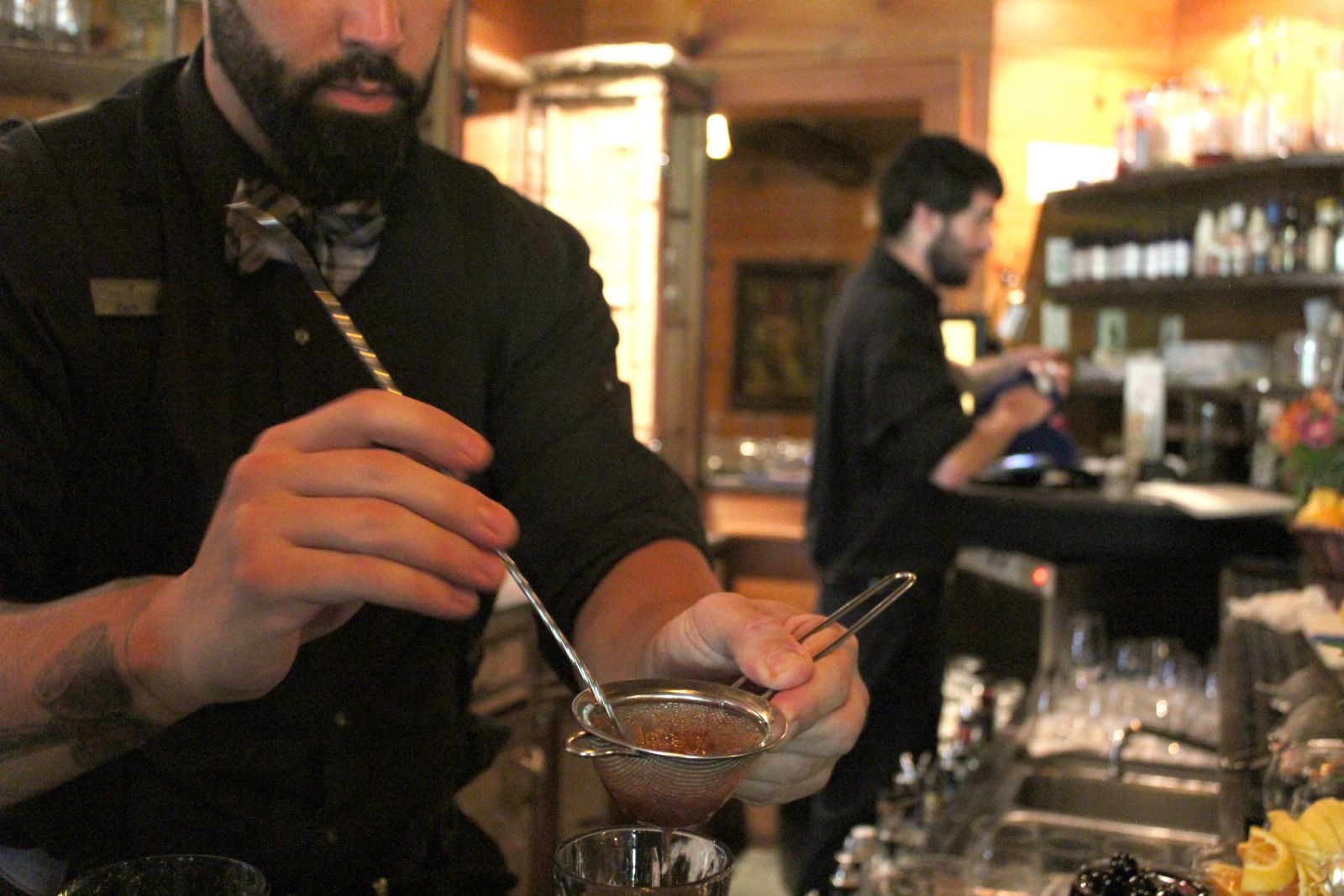 Zach explained: "This has muddled strawberry, balsamic vinegar, a nice Haitian rum, ginger beer, orange twist, and lime juice."
Bethany took a sip: "I'm trying to figure out how to describe this. It starts orange, there's a sweetness there, then it has a spicy finish that sits in your throat. It's a lot of different flavors, but they work well together."
Bourbon-sake surprise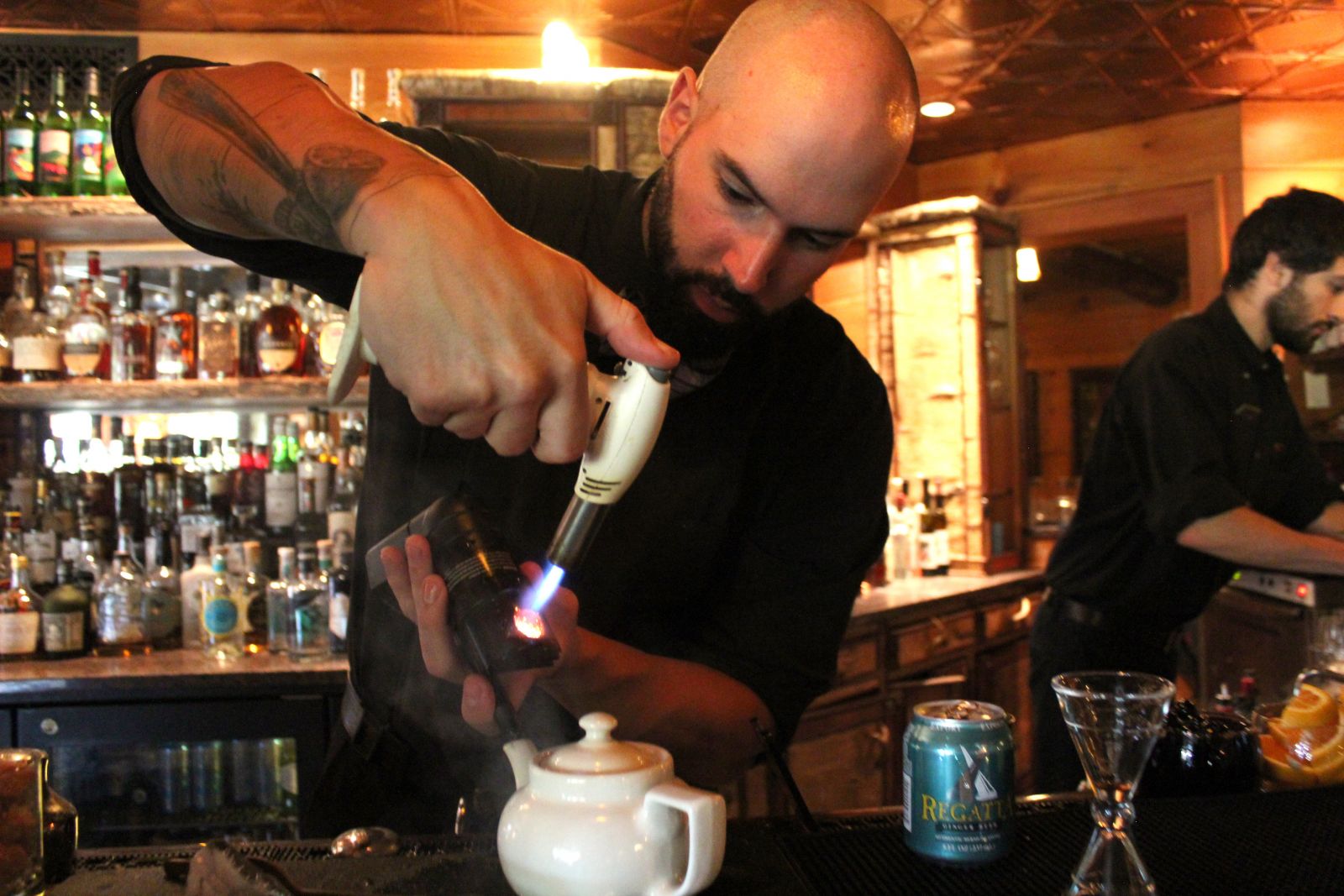 I opted for bourbon, savory, rocks glass, short, weak, Tokyo, penicillin allergy, herbs, bitters, egg whites, smoke, and sake are all OK.
The result was a smoke-infused drink that was poured from a little teapot into a rocks glass misted with lavender.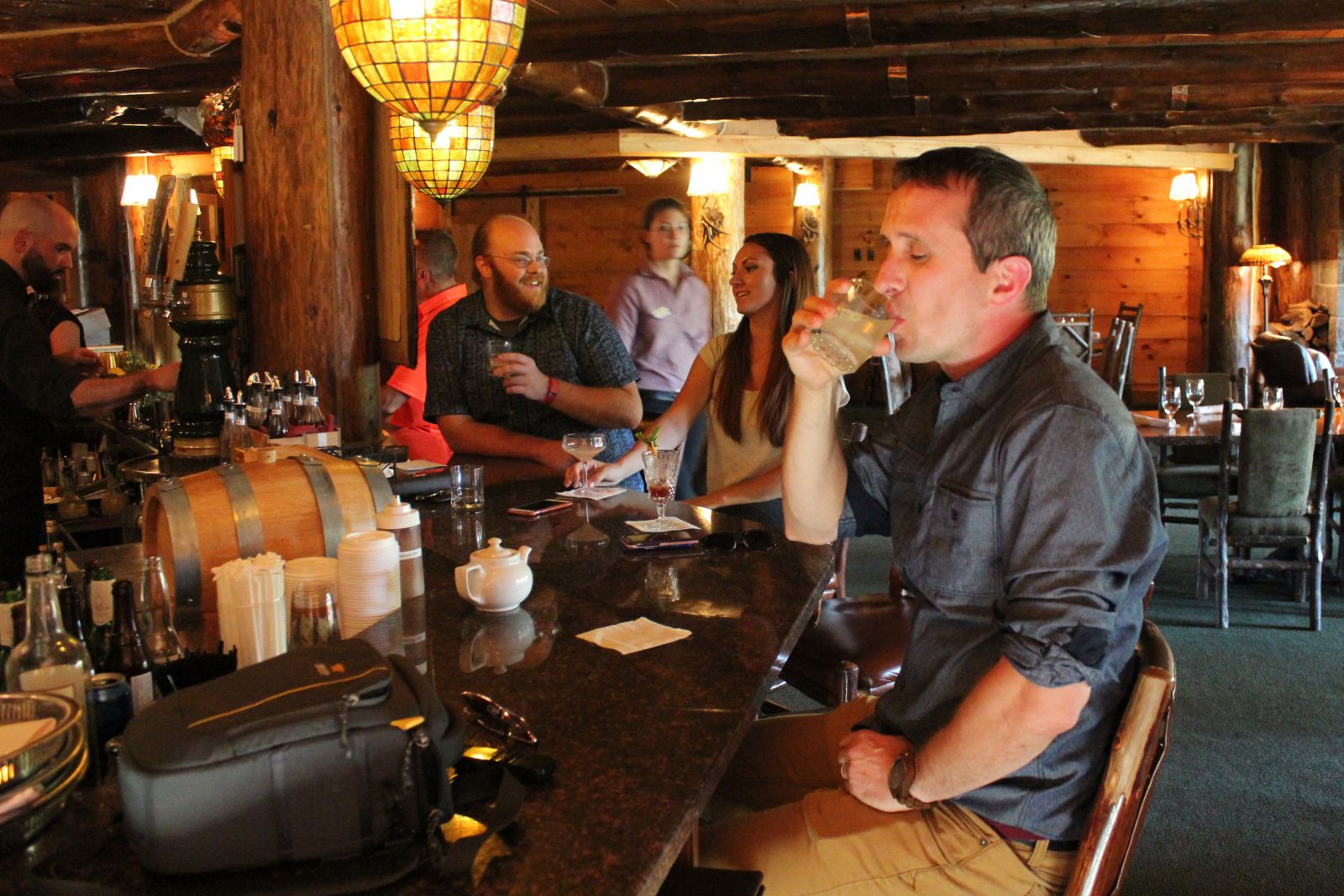 Zach explained: "In Japan, they're known for having two guests per one bartender, so this is going to be all presentation. We've got smoked wood, sake, ginger, bourbon, rosemary, thyme, sage, lime juice, habanero, lavender on the inside, and orange. I built everything in the glass then poured it into the teapot."
I took a sip — it was amazing. There was a smooth, smoky-bourbon flavor up front, followed by a sharp nip of ginger and a gentle, prolonged heat from the habanero.
Fancy and fun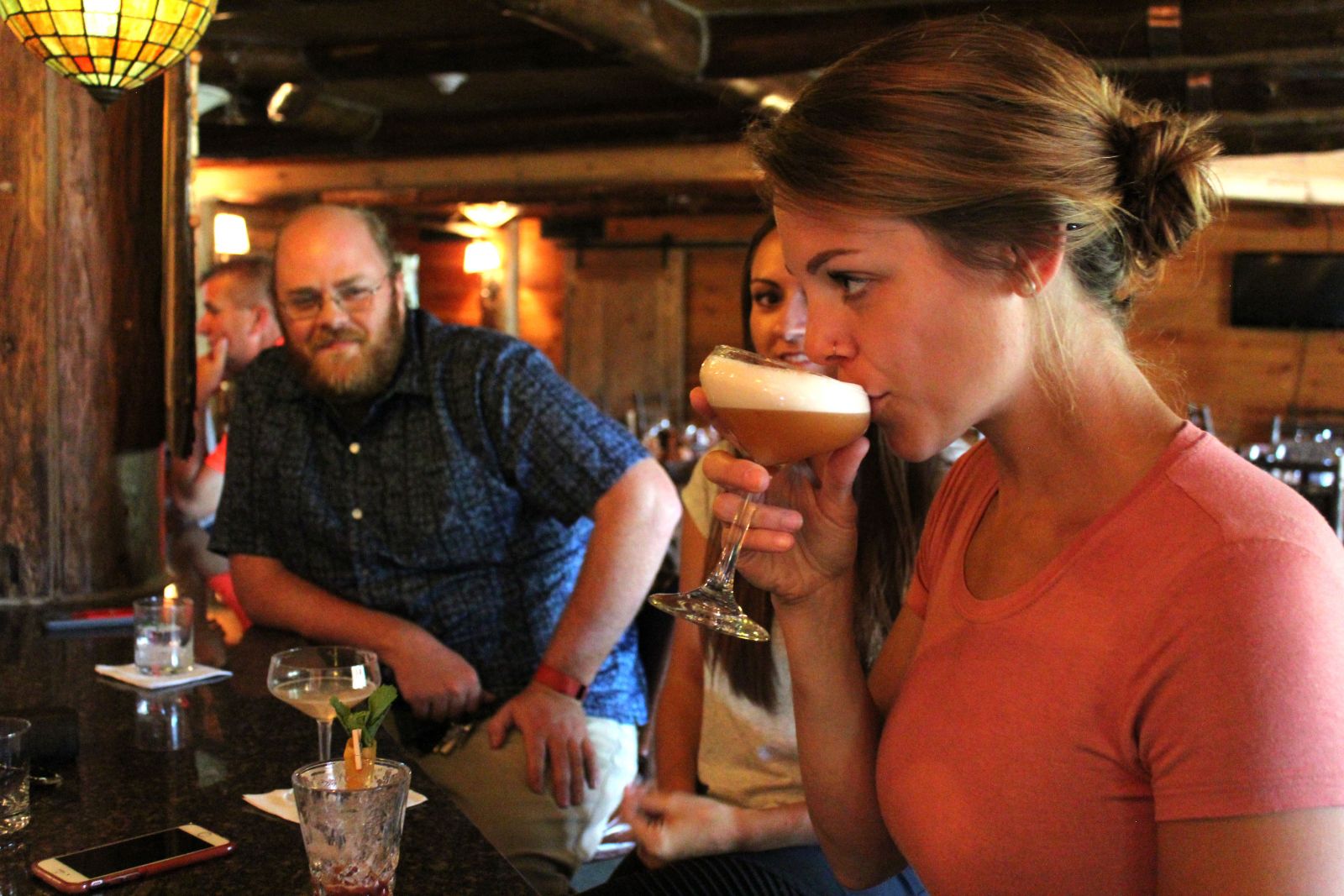 Next up was a non-alcoholic drink that contained cinnamon, rosemary, clove, lime, and sage.
"The cool thing about this drink is when you touch the glass, it's wet, and when you smell your hand it smells like fall," Zach said. "You'll still have the scent of the drink on your hands, even when you're done drinking it."
Perhaps most striking was the line of cinnamon across the frothy, egg-white topping. On one side were a couple of sage leaves. Zach told us to sip from the side without the sage — the smell from the herb would be incorporated into the flavor.
"If I had to describe fall in a non-alcoholic drink, this would be it," Bethany noted.
Glenn took a sip, and his beard opened in a wide, egg-white-foam-bordered smile. We all settled into finishing our drinks, each of us commenting on the nuances of each. We got to know Zach a little bit, too, and we all vowed to visit again sometime soon, if not for the drinks than for the company.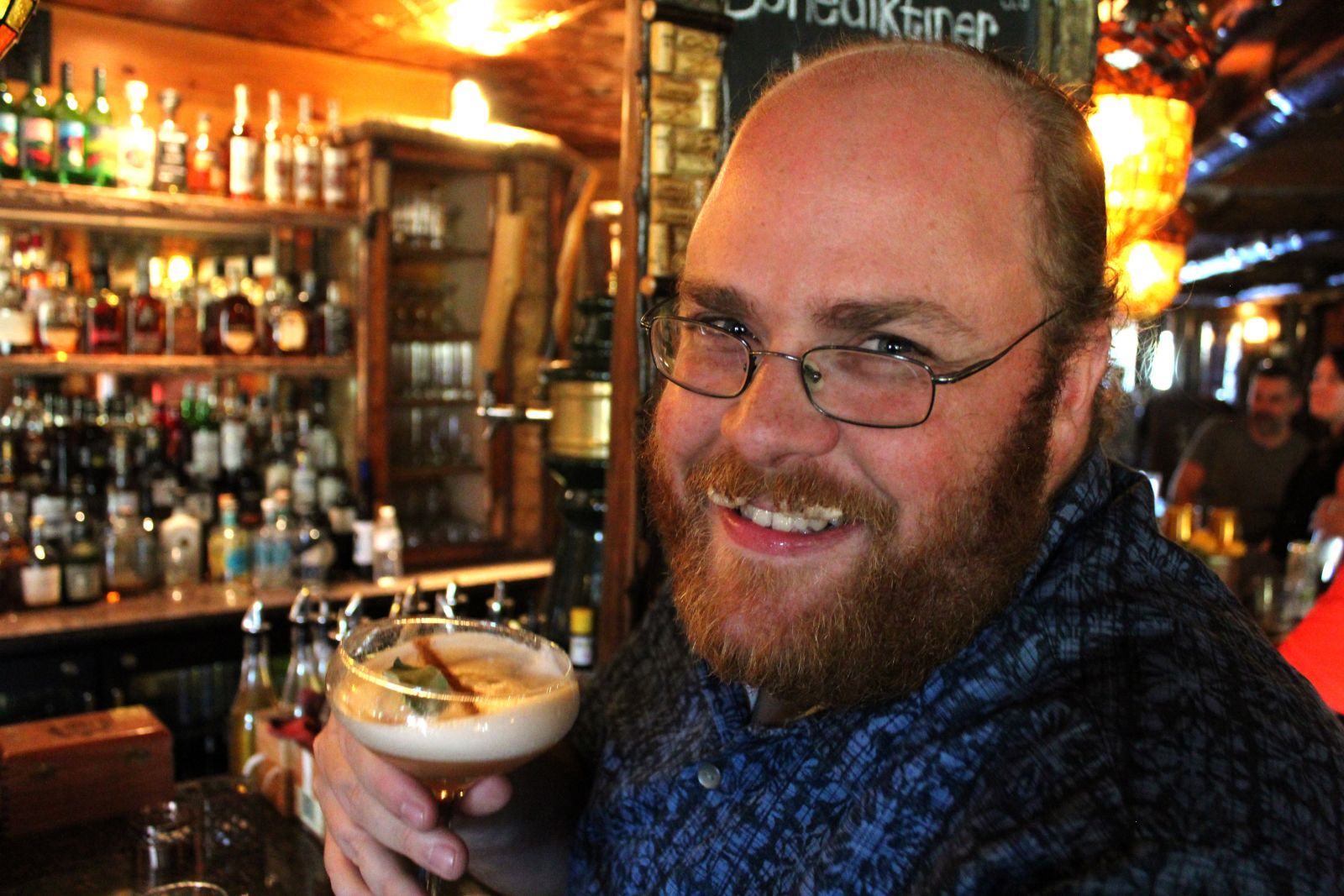 Lake Placid has a great nightlife, with plenty of events, restaurants, and bars to enjoy.
---

This week in related ADK news: 
Colorful mountains, colorful lakes
Discover fall here
Small town love
Enter the Boreas
Tower above it all