I don't know who the first person was to create a bacon Bloody Mary, but I am sure there is a special place in heaven for them. It seems to be the perfect blend of cocktail and breakfast meat.
Salty and thick, with a hint of sweetness and citrus, and plenty of unique garnishes, the Bloody Mary is enjoying a renaissance. Blue cheese stuffed olives, pickles, pickled green beans, large celery stalks, rosemary, bacon, and other garnishes are adding significant height to the cocktail, making it very popular, photogenic, and instagramable. It's also the standard-bearer for brunch and hangovers. Move over mimosas, the new star of brunch is the Bloody Mary.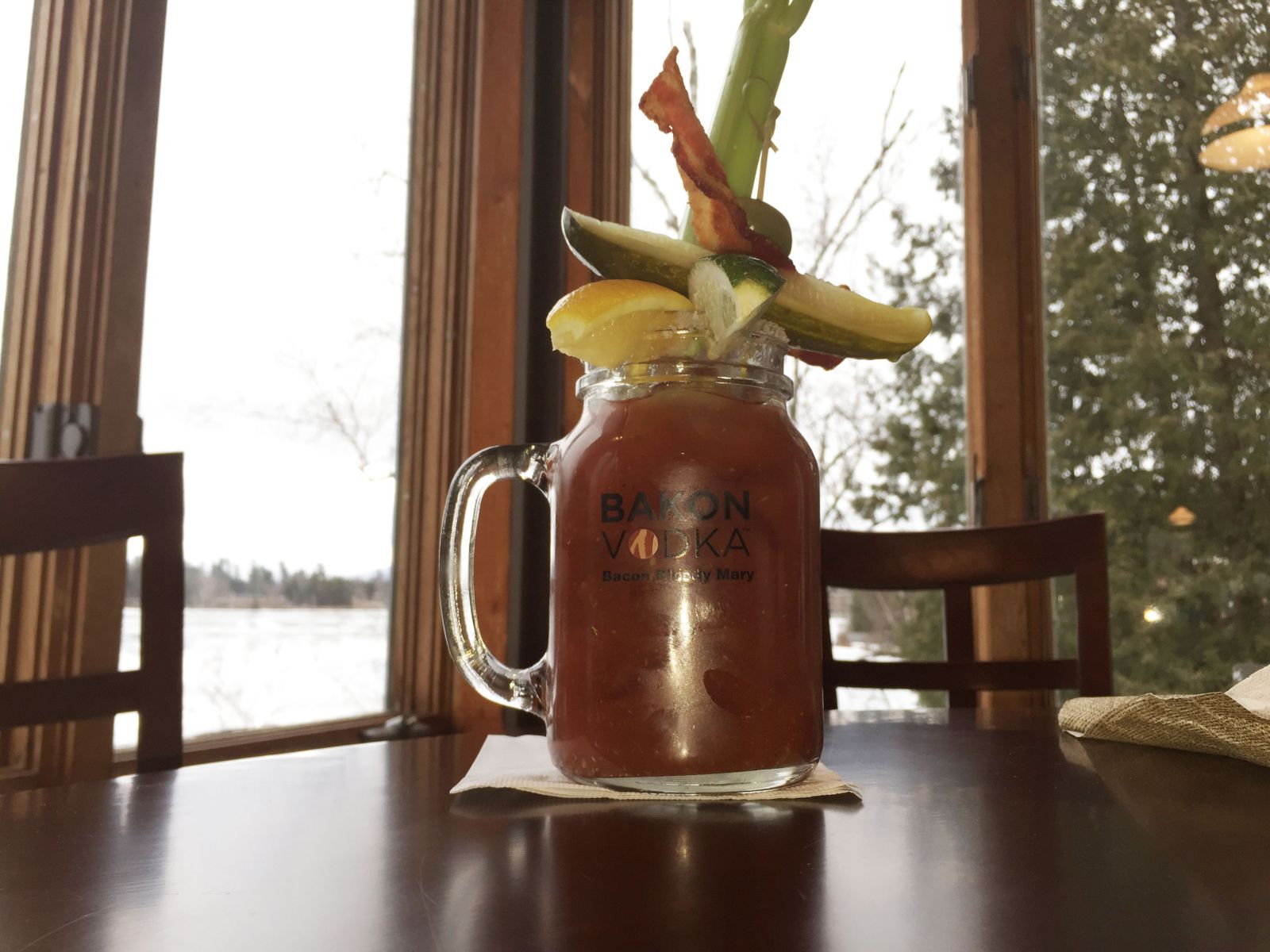 Restaurants are vying to offer patrons creative and over-the-top versions, which is how we probably arrived at the bacon Bloody. Why not marry America's favorite breakfast meat with its go-to breakfast cocktail?
Lake Placid's lakeview restaurant, The Breakfast Club,etc has a menu full of unique Bloody Mary offerings, including The Smoky Mary with barbecue sauce, the Fire Mary with Tabasco, Sriracha, pepperoncinis and cherry peppers, and the Asian Mary with soy sauce and wasabi. But Breakfast Club Café Manager, and bartender, Kailyn Fulmer says the bacon bloody is by far the favorite among customers.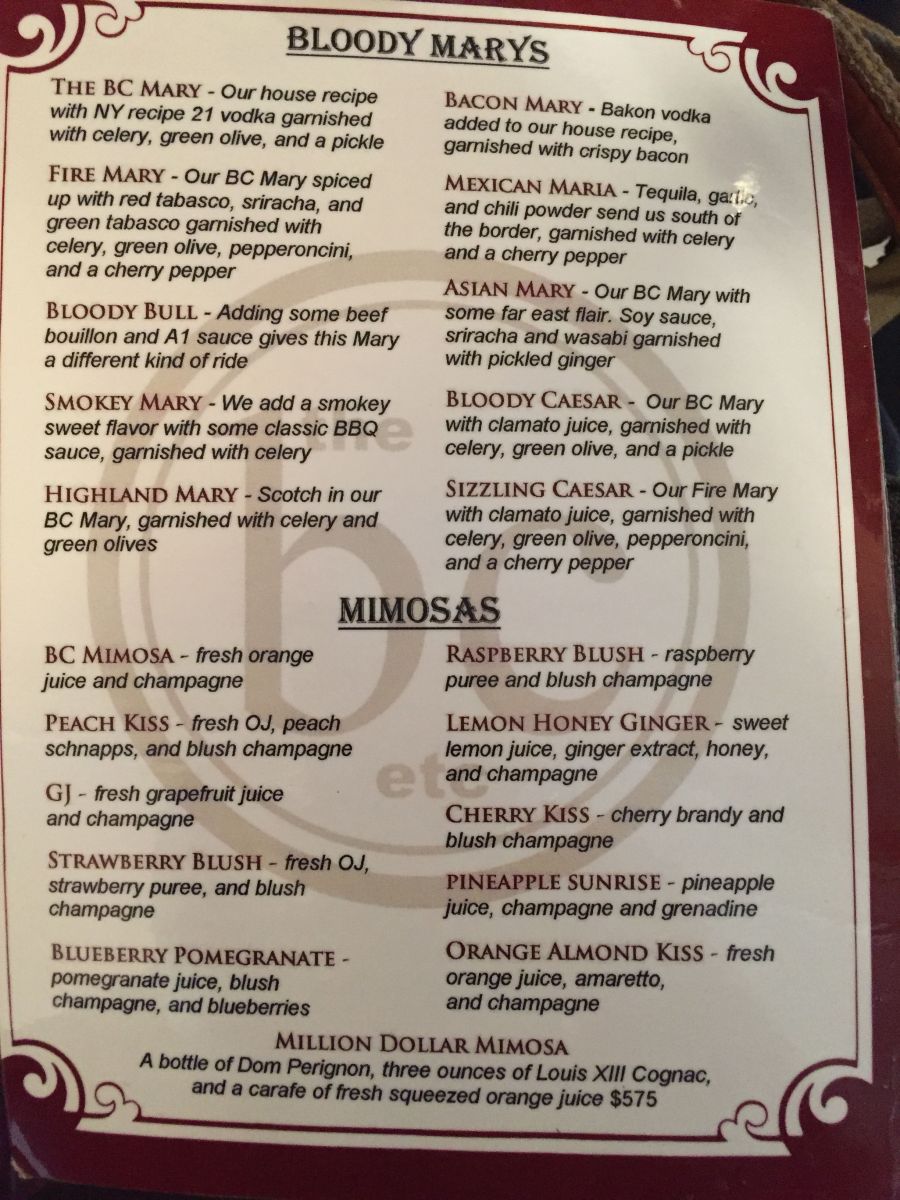 Last Tuesday, Kailyn poured me one. She starts with a large mason jar filled with ice and rimmed with salt. Over the ice she sprinkles a mix of spices. She is keeping the identity of the spices a secret. I am guessing it's a blend of celery salt, garlic powder, and perhaps some creole mix.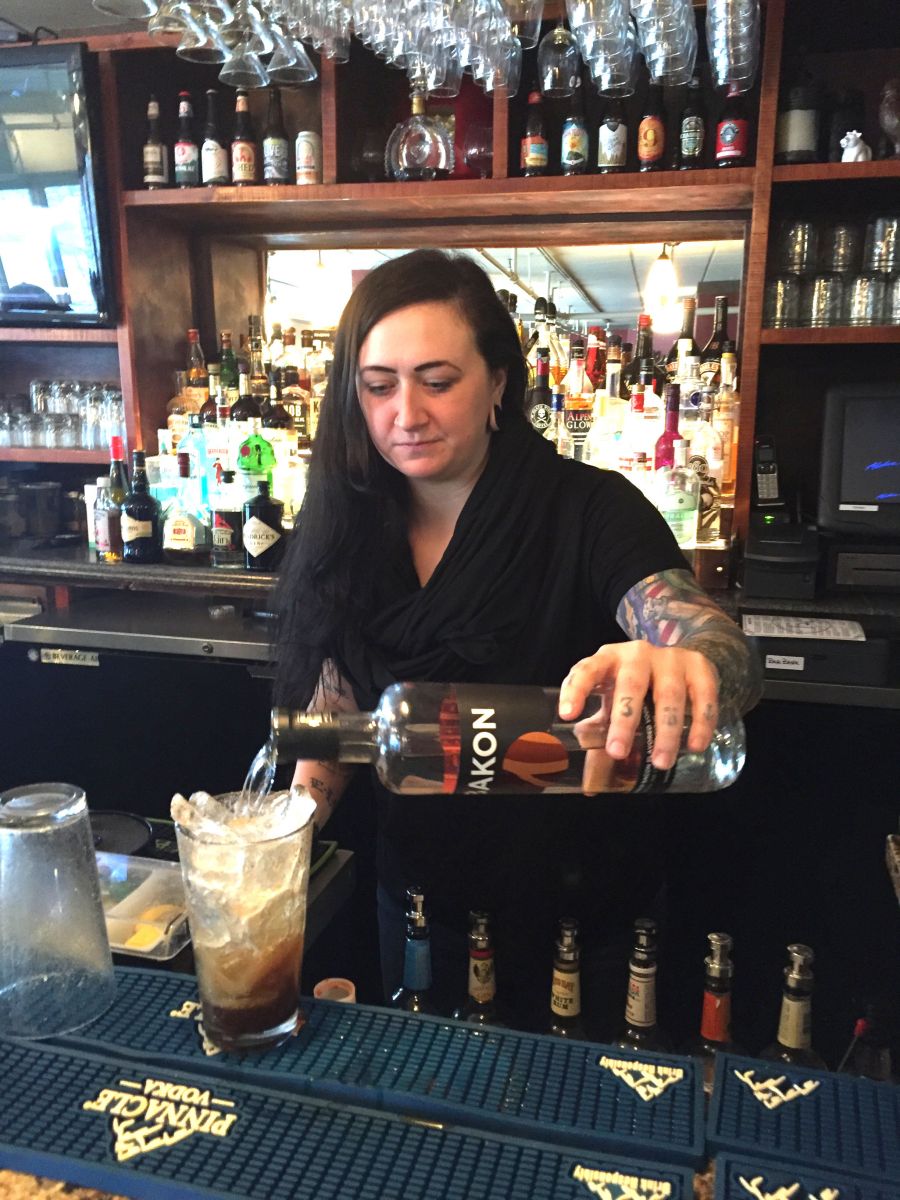 She adds Bakon, a bacon-infused vodka with a smooth yet smoky tinge, Bloody Mary tomato juice mix with the traditional Worcestershire sauce and horseradish, celery, a lemon and a lime wedge, and a large piece of applewood smoked bacon.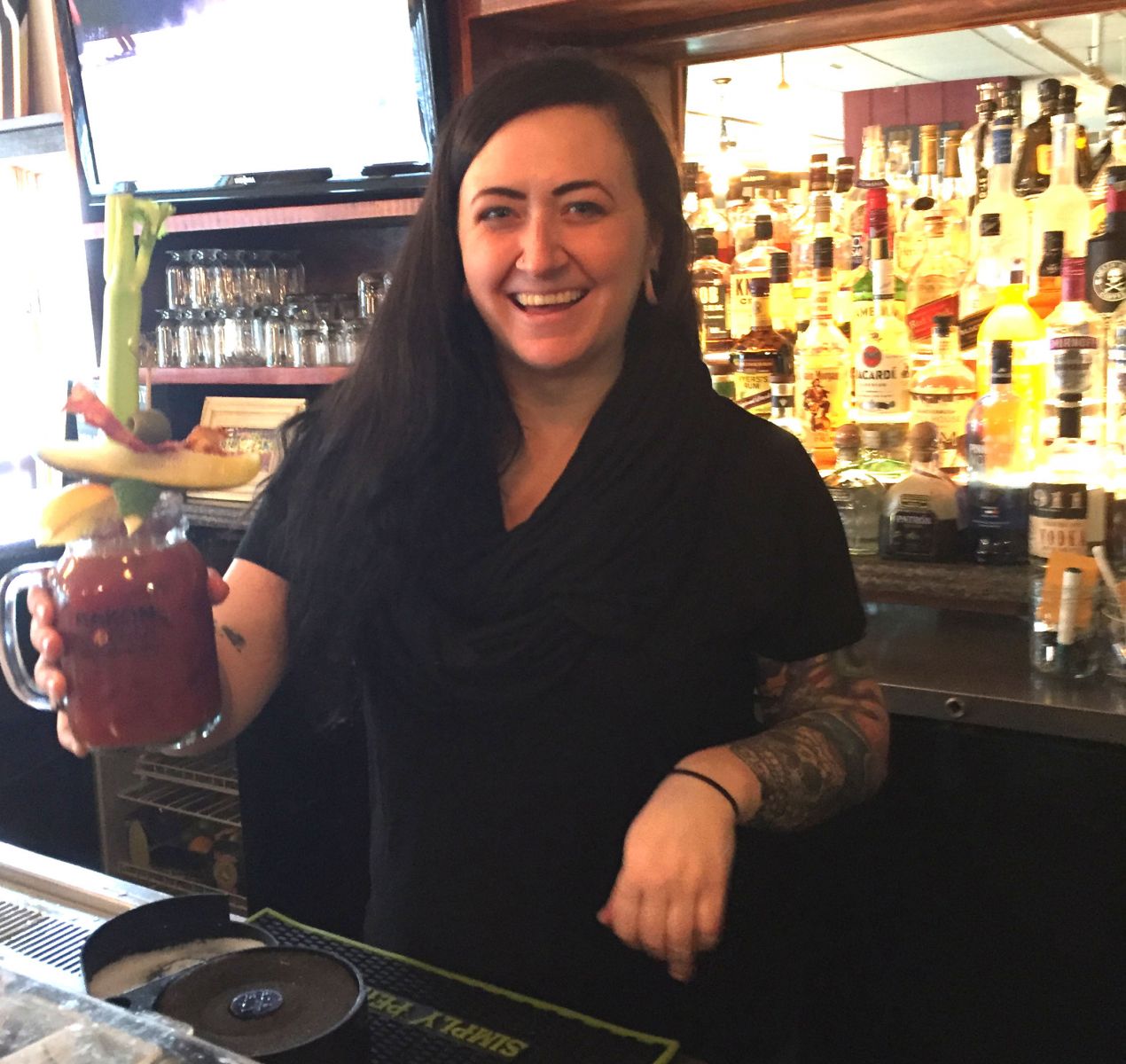 Full confession. I don't usually like Bloody Marys, but I was tempted by this artistic creation. I tried it. It was surprisingly smooth and flavorful. And with the Breakfast Club's idyllic location on Mirror Lake, I can see the lure of ordering one, or two, and soaking in the view on a Sunday morning. Not being able to discard a perfectly good cocktail, yet having to return to work, I gave it to local patron named Nik, who was happy to take it off my hands.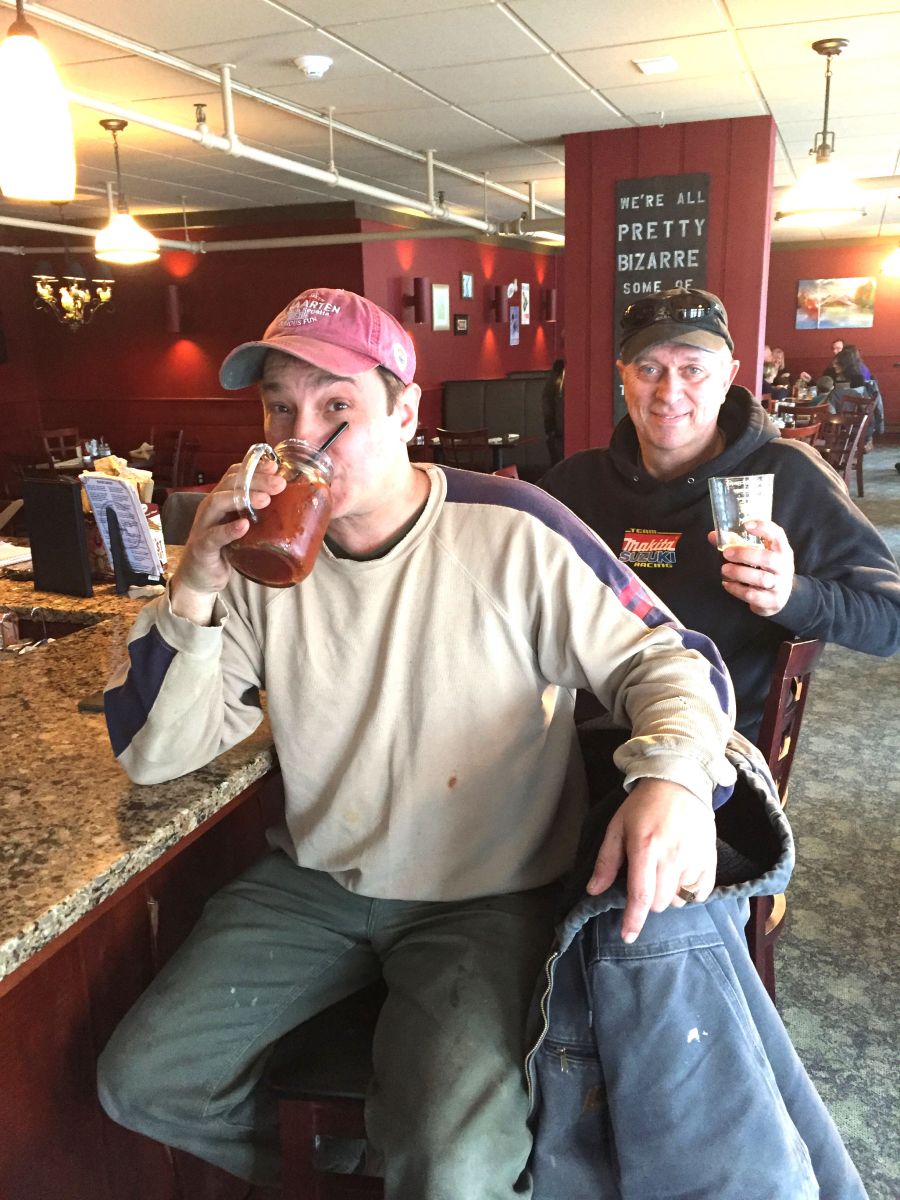 Check out all of our dining and cocktail options and find your own perfect bacon Bloody Mary!
---
This week in ADK news: Bacon!