Everyone knows Lake Placid is a great place to do your holiday shopping, right? I recently learned there's more to put you in the holiday spirit than just the beautifully decorated stores and the twinkling lights that adorn Main Street. Our lodging properties go all out this time of year, and it's the perfect opportunity to visit them. I started my tour just north of the village, where Whiteface Mountain dominates the horizon, and worked my way into downtown lobby by lobby.
The most out-of-the-way locale on this list, Lake Placid Lodge is worth the trip, if not for the property's stunning views of Whiteface Mountain, then for the atmosphere of its perfectly holiday bedecked restaurant.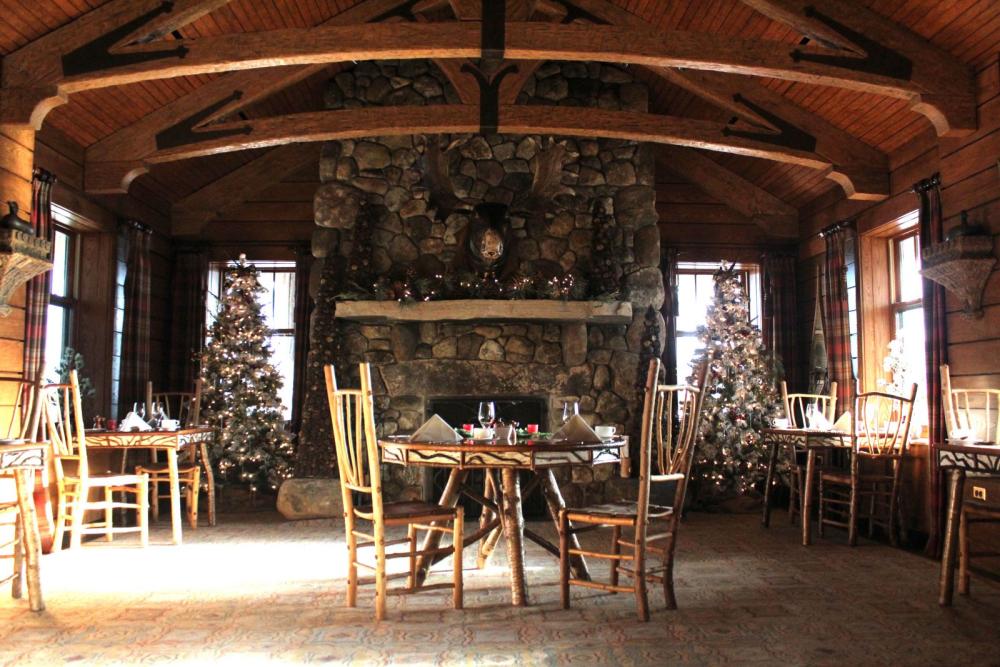 There's also a lounge area, complete with a bar and plenty of '70s furniture.
---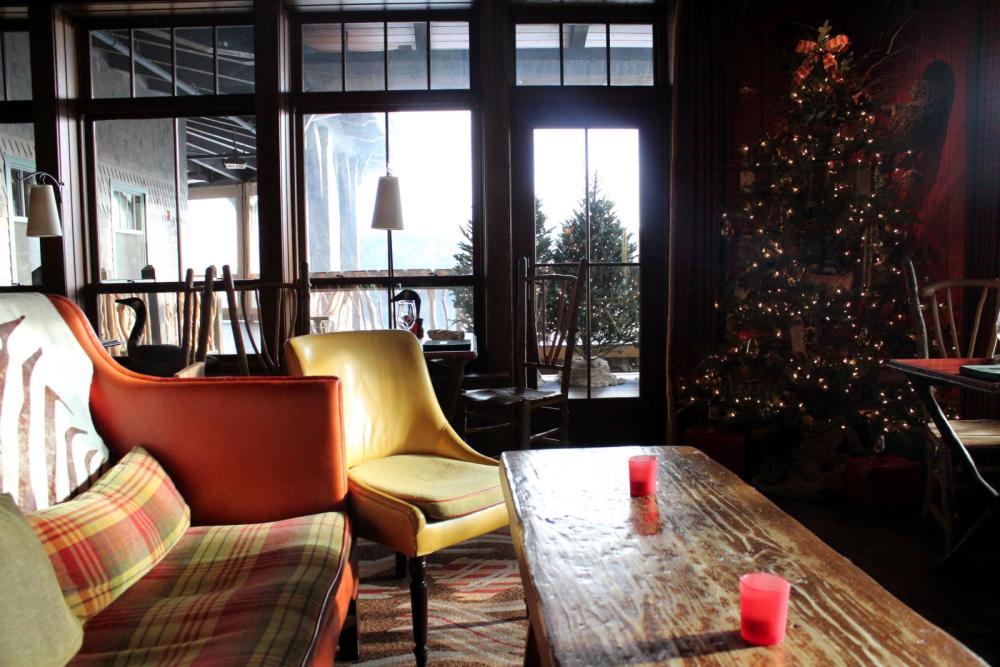 As you enjoy the beautiful building, keep a lookout for all of the lodge's decorative details. And don't miss the mountain views!
A long, wreath-lined corridor leads to the front doors of Whiteface Lodge, where a holiday wonderland awaits. The first thing you'll notice is miniature Christmas town, which is encircled by a toy train track.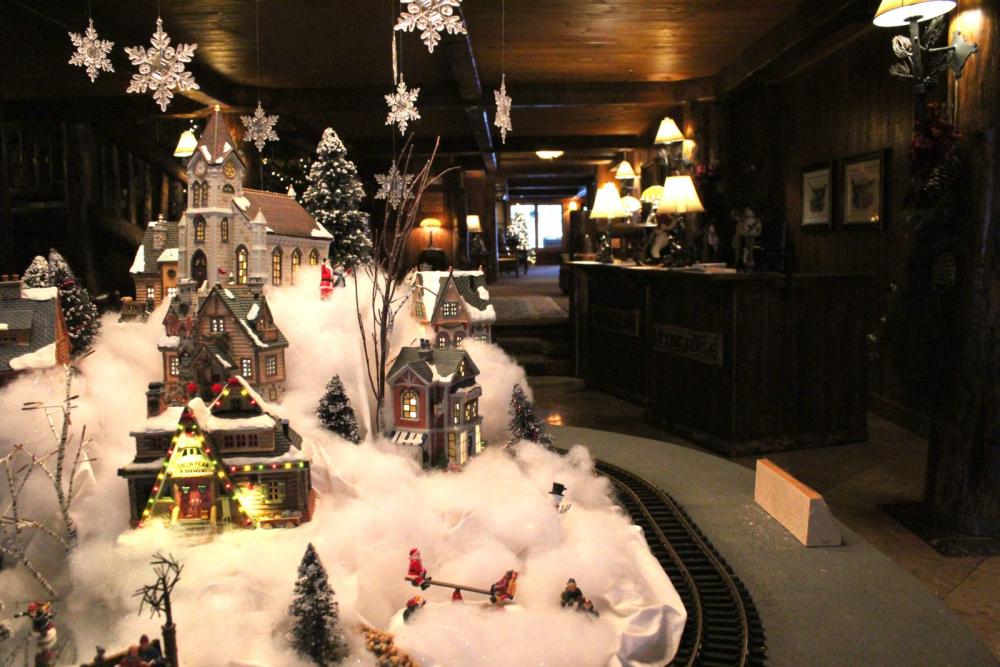 Just past that, you'll see a large Christmas tree guarding a pile of presents. Needless to say, resisting temptation isn't always my forte.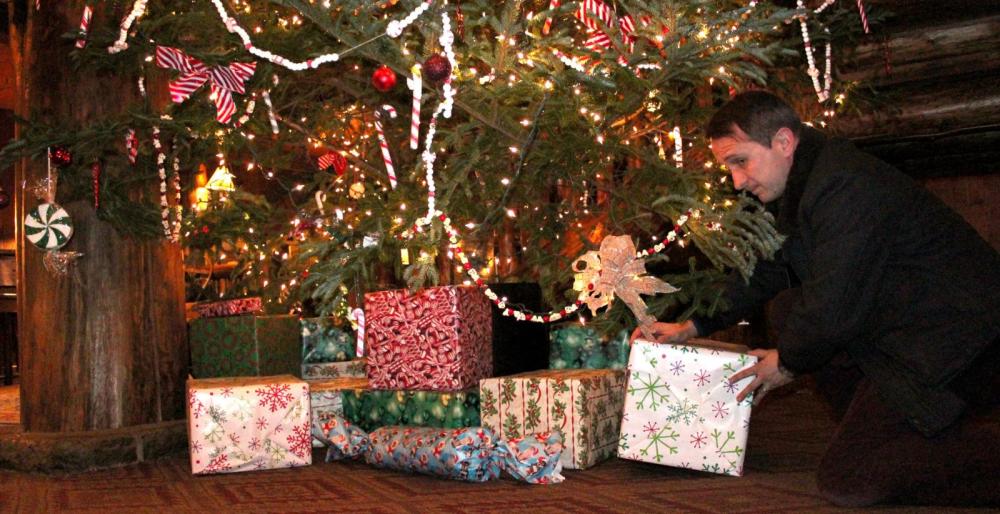 There's plenty more to see here; just take a look around!
Heading into downtown, High Peaks Resort is on the right. The impressive lobby is tastefully decked out with Christmas trees and lights. Even though they're not holiday specific, my favorite decoration is the canoes. Nothing says "Adirondacks" quite like them.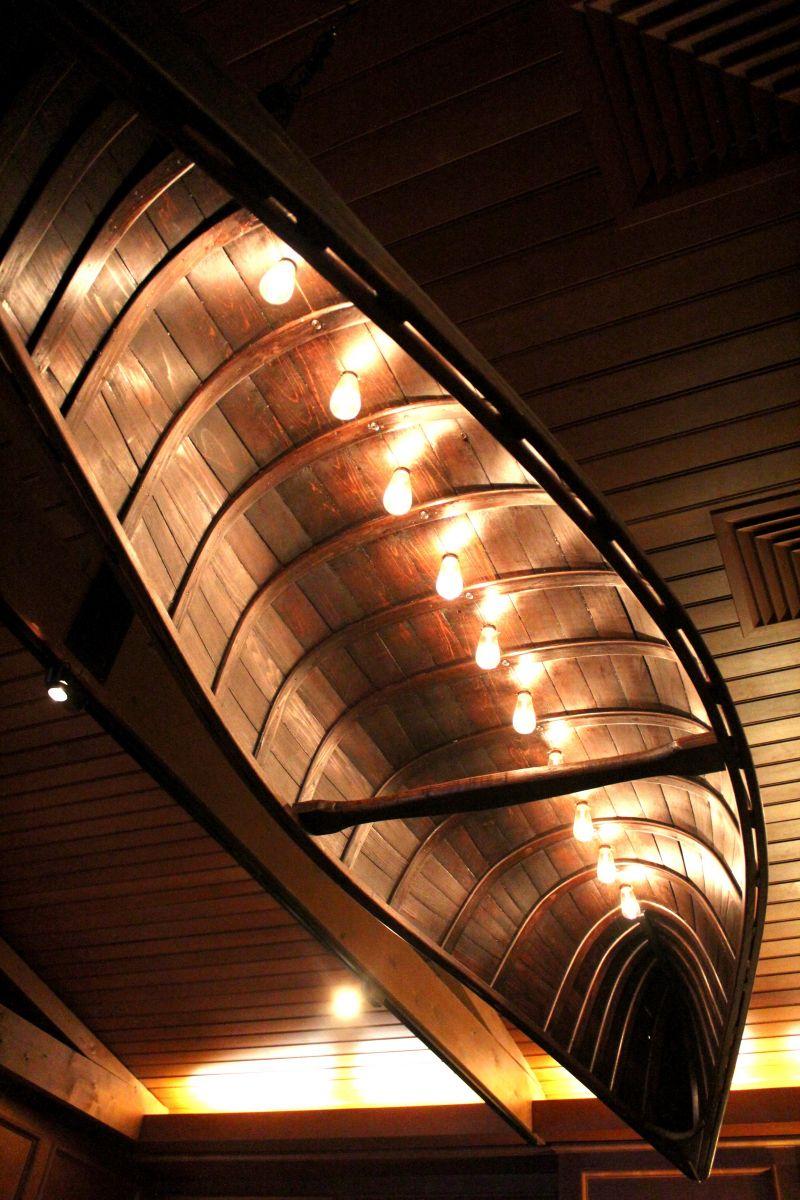 There's also a lounge area that screams "holiday in the mountains."
Seriously, check out that fireplace.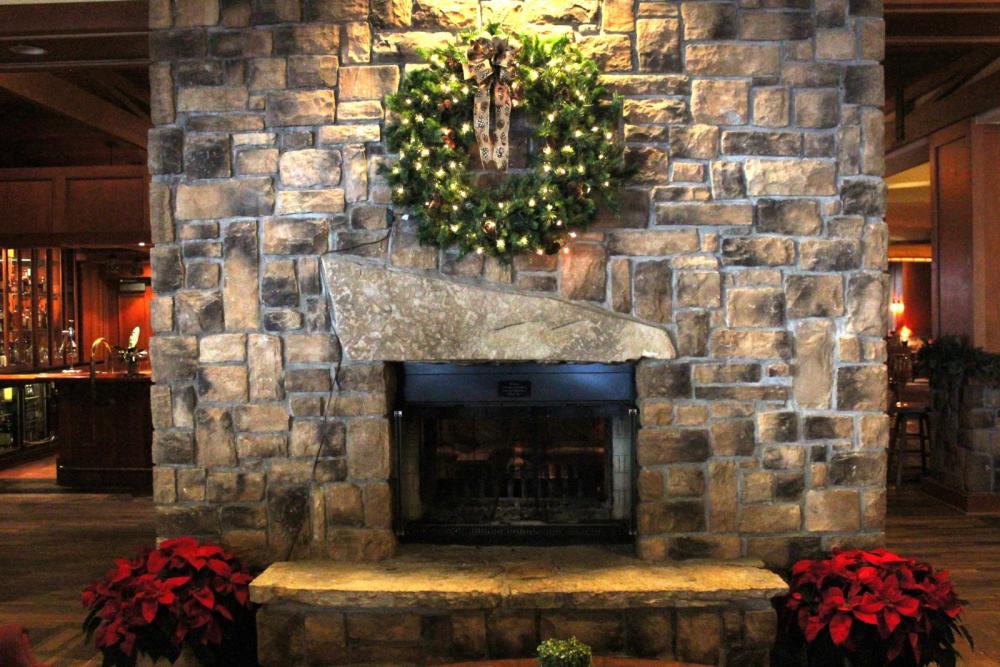 The Lake House doesn't quite have the all-out approach to holiday decor of the other hotels I visited, but it does have a great atmosphere. It's right at the end of downtown, making it ideal for a post-shopping pint or burger, which are best enjoyed facing the magnificent view of Mirror Lake and the surrounding mountains.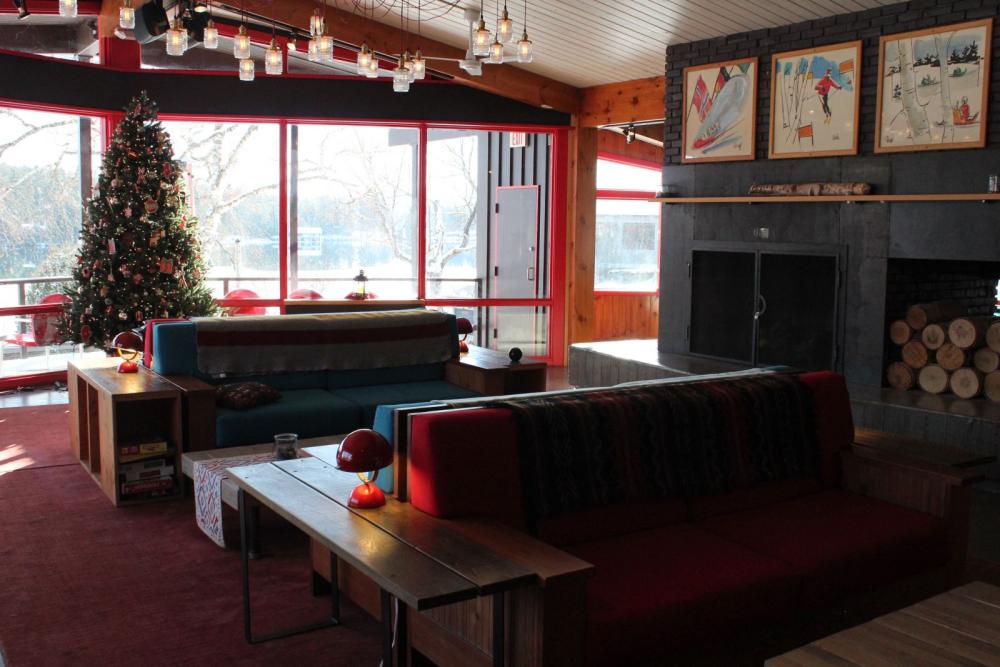 If you like your holiday decor in full-throttle mode, then you have to check out Mirror Lake Inn. Room after room is tastefully stuffed with ornaments, trees, wreaths, and all sorts of surprises, like the bison head donning Santa's cap. There are also several creative trees, like the poinsettia tree and the everything is fine wine-themed tree.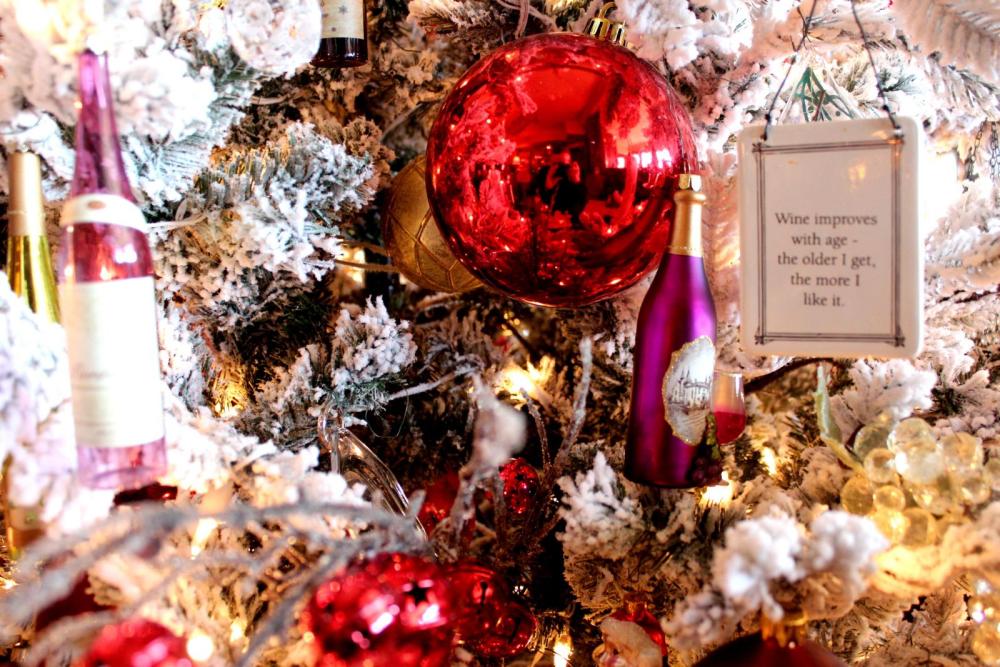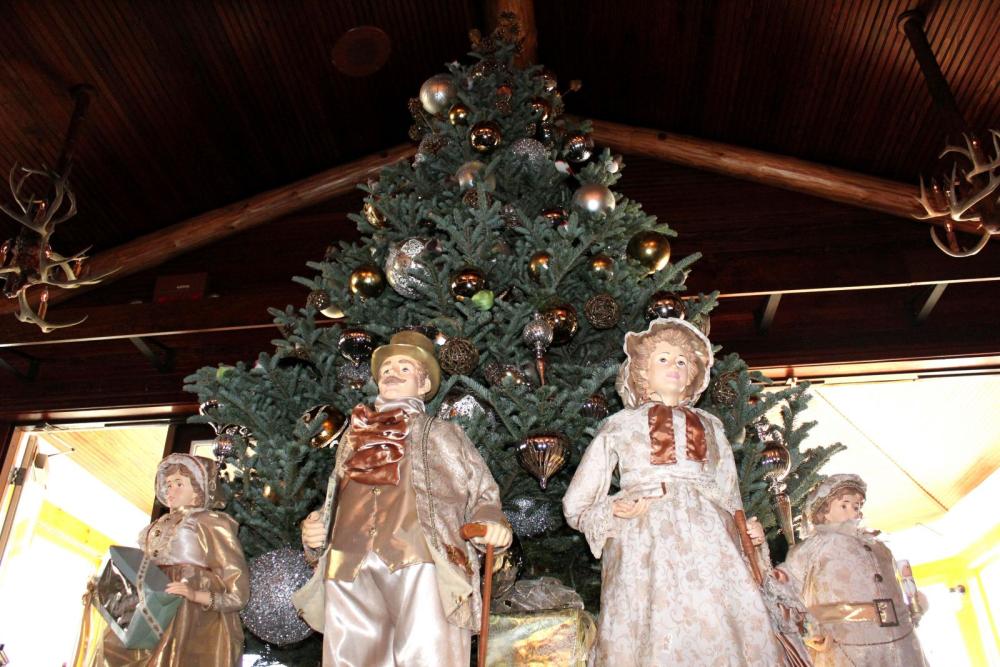 Can't wait until you get to the end of downtown for that burger and beer? No problem! Make a pit-stop at Hotel North Woods and fortify yourself for the rest of the long trek. This time of year, the restaurant has holiday flair interspersed with its everyday Adirondack faire. I've always wanted to know what it feels like to sit on Santa's throne, and I got my chance during my visit.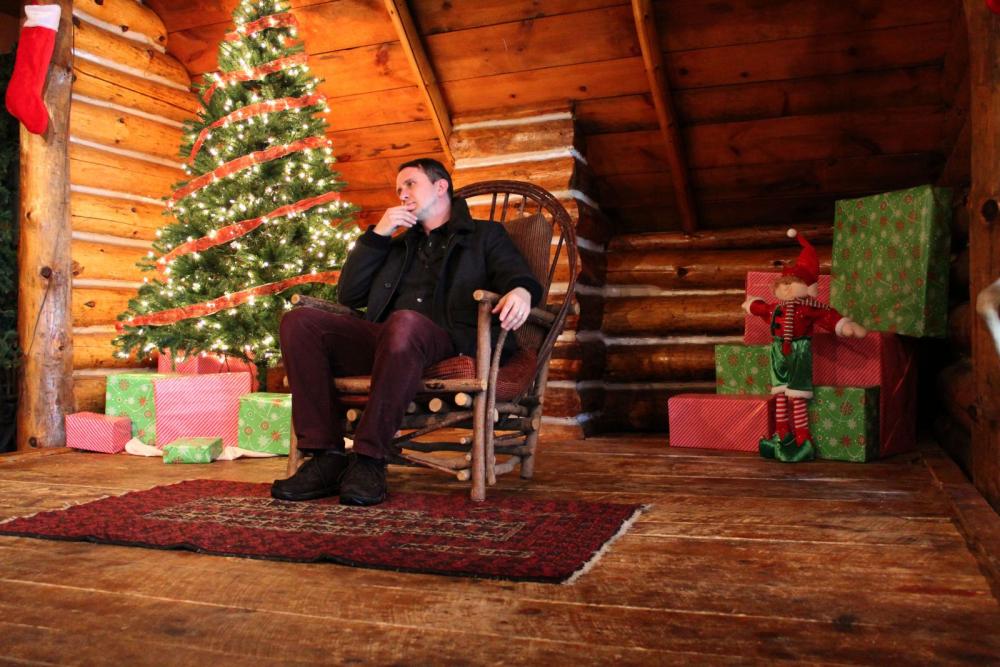 The trees in the Golden Arrow's lobby are enormous — like, right from an Adirondack forest enormous — and they're decked out in holiday splendor. While you're there, take a minute to enjoy the big-window view of Mirror Lake.
---
Turn your holiday shopping trip to Lake Placid into a perfect weekend adventure, and don't forget to eat!
---
This week in related ADK holiday news: