Fall is a wonderful time to go out exploring and see some amazing scenery. You wander around outside and enjoy the chill in the air. And the best part about getting a little chilly is that you have to warm up afterward. 
My favorite way to warm up is to get a little taste of the season. Many of the local restaurants have scrumptious cocktails that scream fall with hot mixers and spicy goodness, and they're sure to make you feel all toasty warm before you know it.
Hot. Buttered. Rum. 
So, hot buttered rum is one of those things that I've heard of plenty of times, but never actually tried. When I got to Top of the Park and asked what kind of fall cocktails they had, that one stuck out in the long list they rattled off to me.
I was entranced as I watched Justin assemble my drink: some brown sugar and maple syrup, some Gosling's Black Seal Rum, and hot water. Then it's garnished with a pat of butter and an anise star.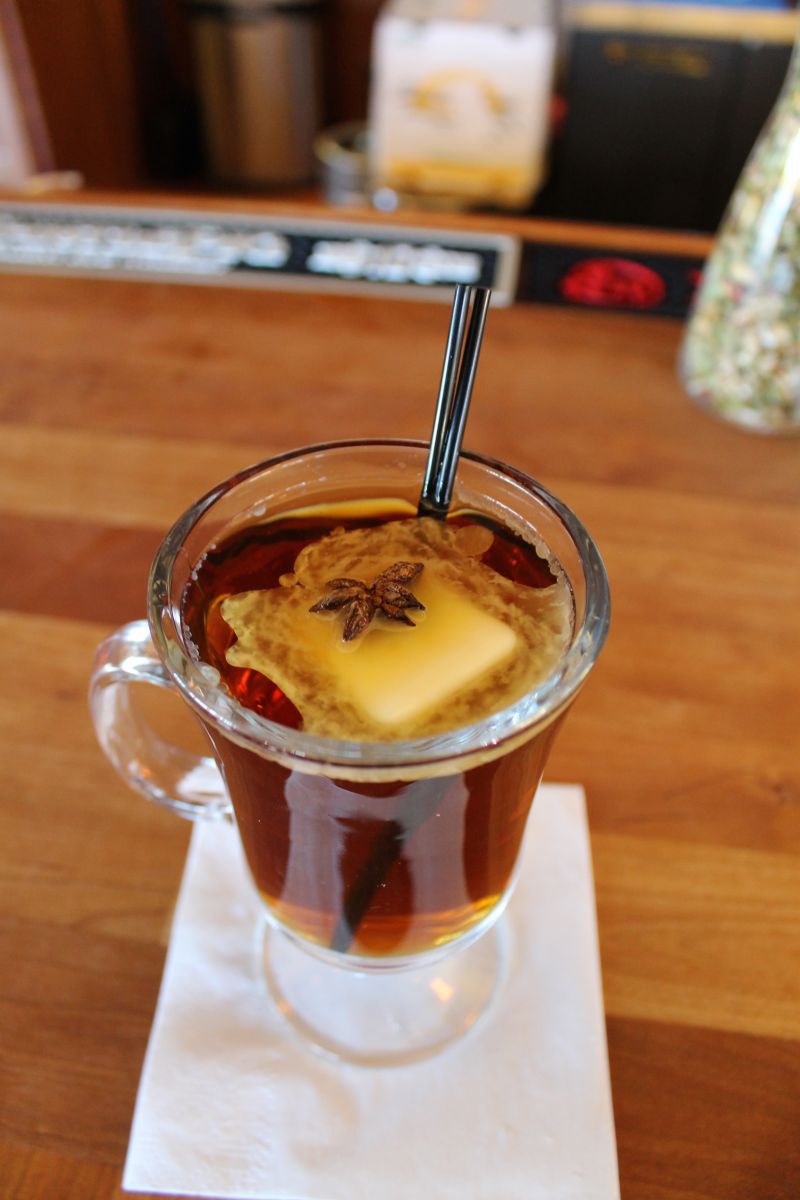 It was beyond delicious. The butter gives it a body you don't usually get in a cocktail, and it filled me up and made me warm and groggy. 
Besides the hot buttered rum, Top of the Park has some other great-sounding fall cocktails: hot chocolate with vanilla liqueur and Kahlua, hot mulled cider with a choice of apple brandy or Irish whiskey, Saily Jerry spiced rum, or a hot toddy, which comes with a choice of bourbon. And this place has plenty o' bourbon options. 
They all sound so good, I'll have to keep coming back to try them all!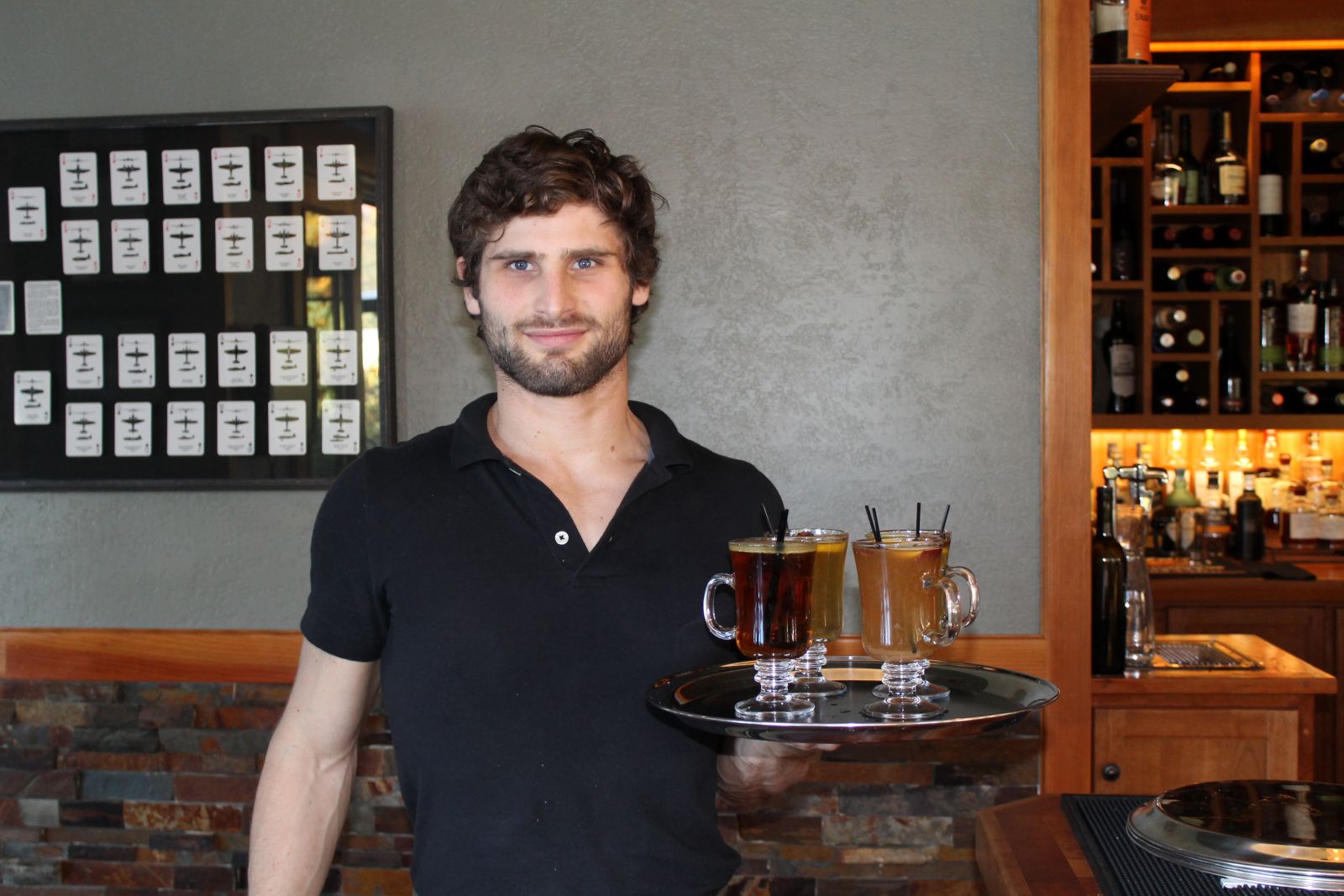 My friend Kerry, who is not drinking at the moment, had a hot mulled cider without the liquor, which she said was very good.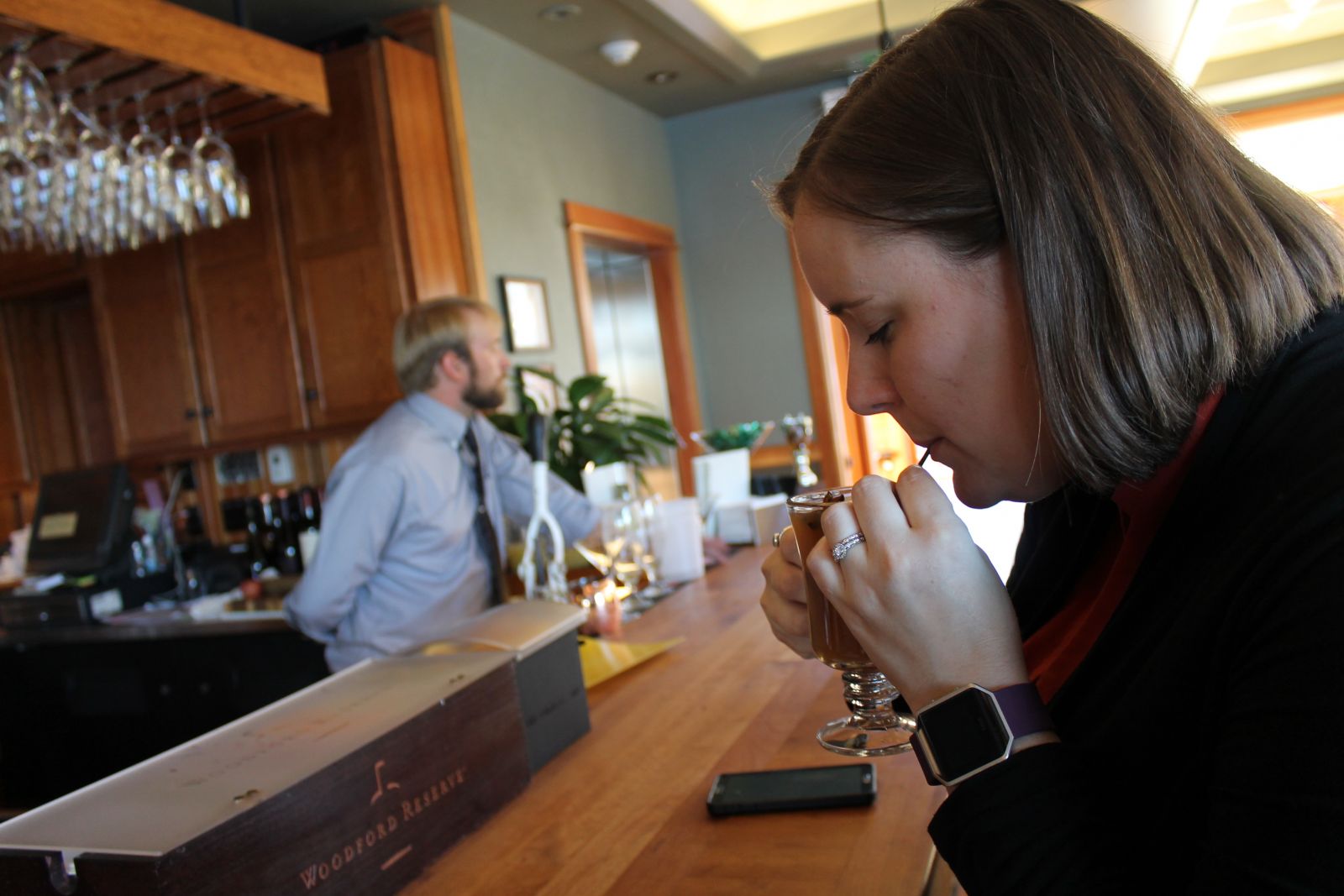 She also got the most amazing dish there, and I was lucky enough to get a few delicious bites. First, I'll show it to you.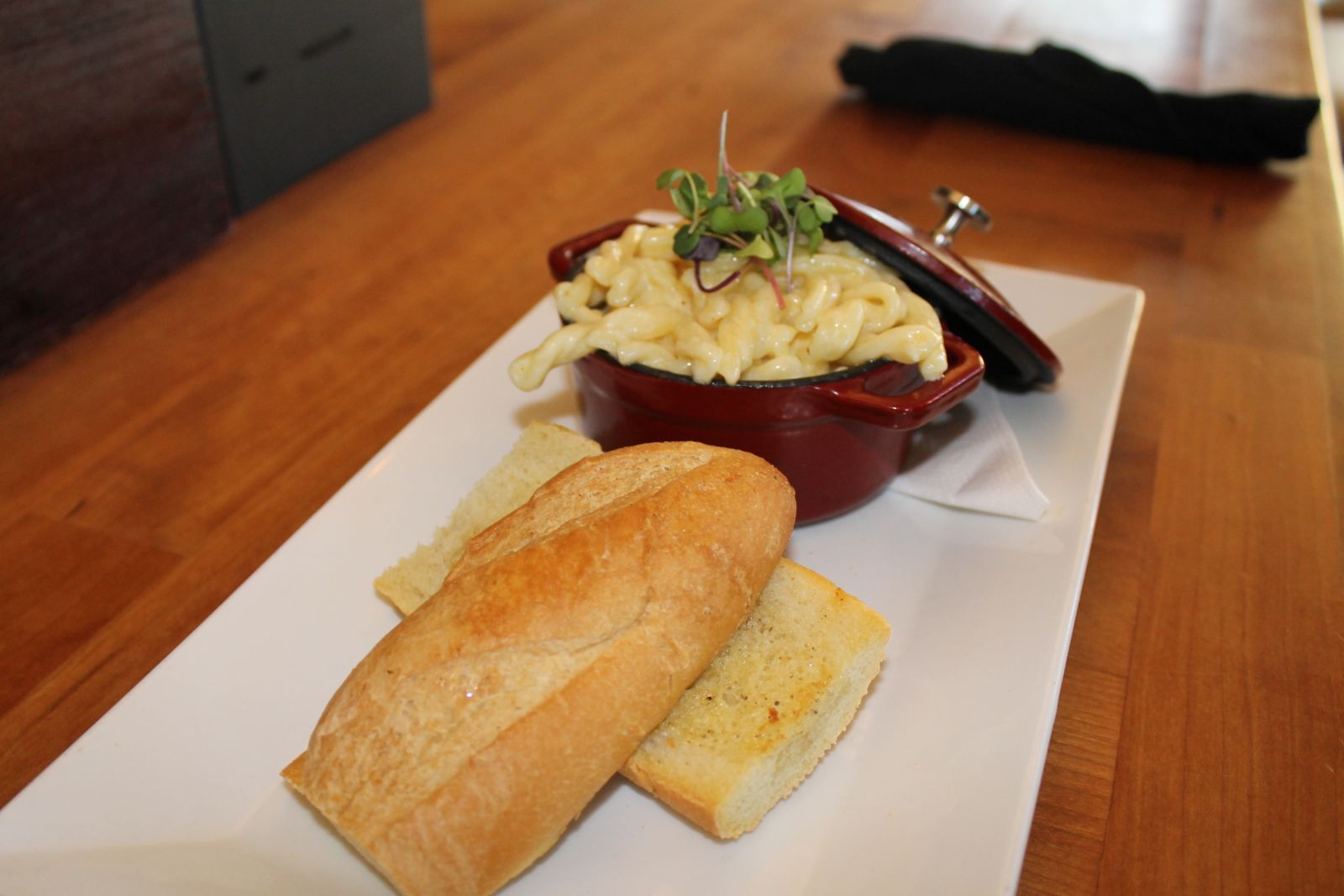 That, my friends, is Top of the Park's truffle macaroni and cheese with garlic bread. It was stellar. I just found this photo and emailed it to Kerry and now we are both drooling just thinking about how good it was. It looks like a small plate, but it's super filling. The balance of truffle and cheese was just right - neither overpowered the other. The texture was amazingly creamy without being too thick. And we were both pretty enamored with the adorable little ceramic pot it came in, too!
Besides the amazing food and delicious drinks, the porch has a view that is just perfect.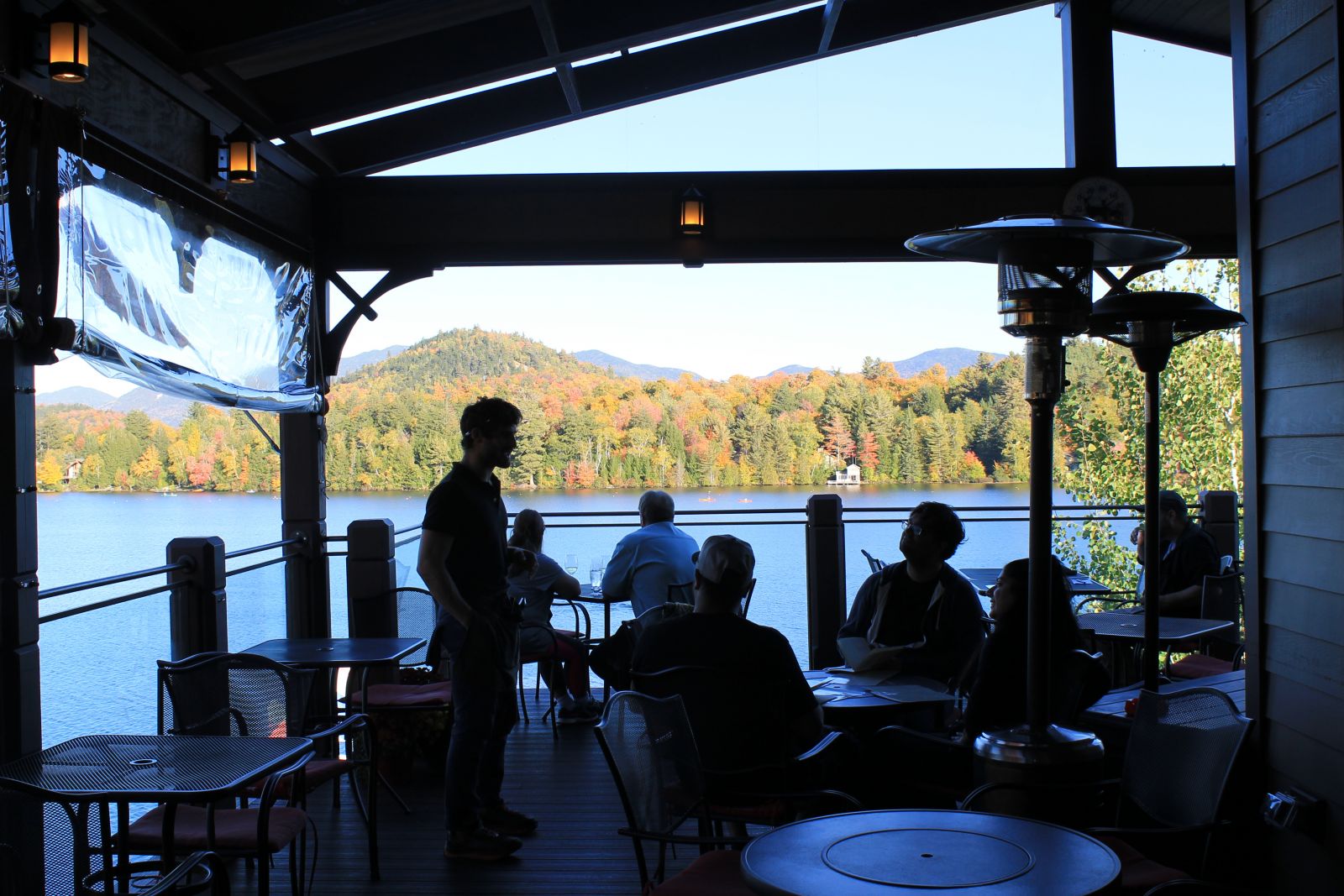 Snoop Juice
Lisa G's is a local favorite, and their collection of drinkies is always creative and interesting besides being super good. On my recent visit, I tried the Snoop Juice, a lovely basil concoction.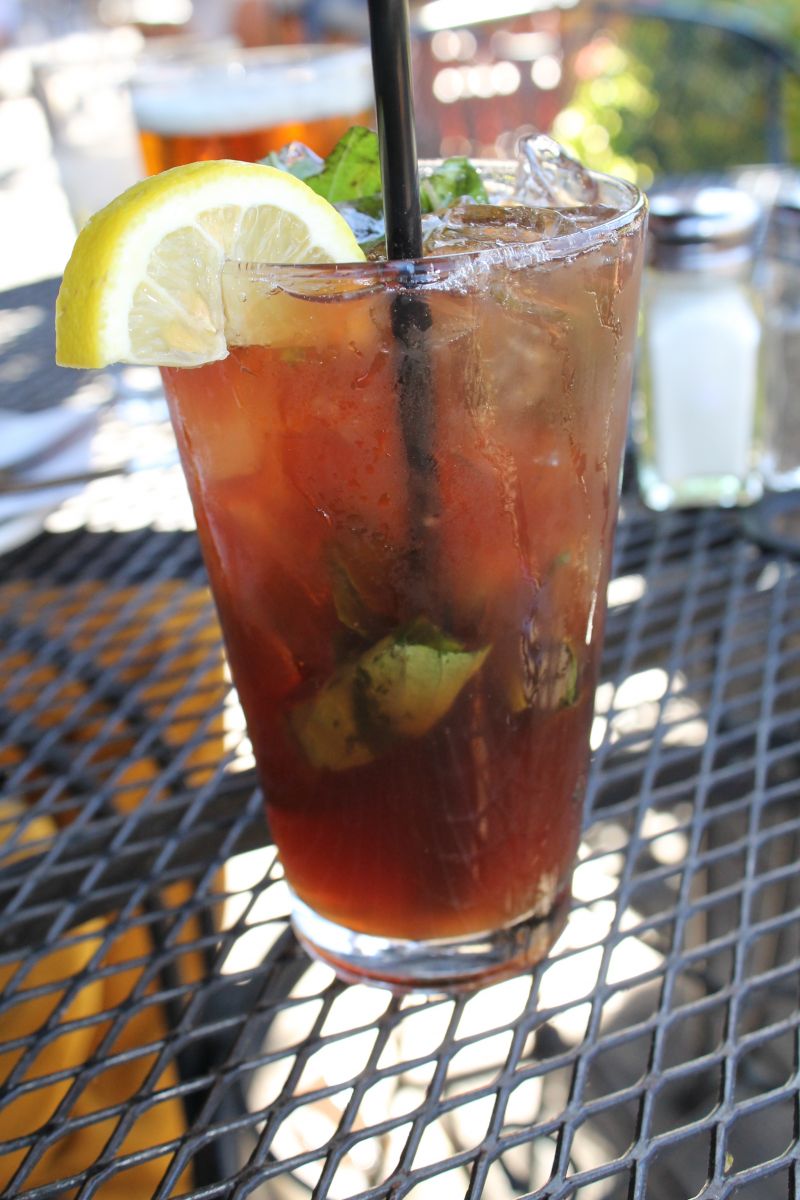 I know, it wasn't the most autumn-y mixed drink on the menu, but it just sounded so good — and who doesn't love a drink that references a classic hip-hop tune?! Next time I go, I'll definitely try the Sassy Cider or the Winter Sipper and let you know how it was, though. 
I can't go to Lisa G's without having their Caesar salad. Rather than a thick, heavy traditional Caesar, it sticks to fresh lemon, garlic, oil, and Parmesan cheese. It's so much lighter and easier to eat, while still being filling and full of flavor.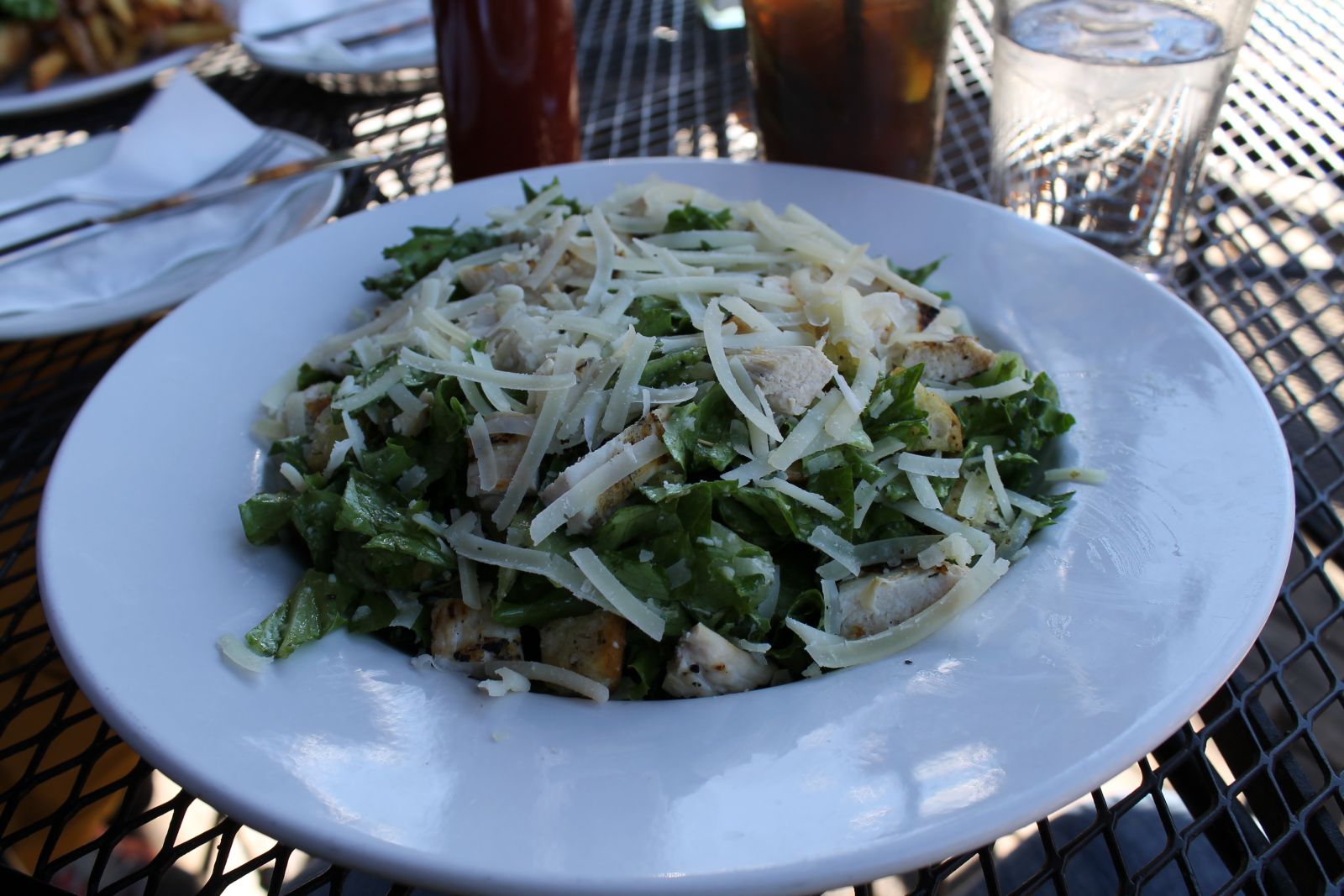 My friend Shaun had a great beer from their well-curated beer list, and he said his burger was fantastic.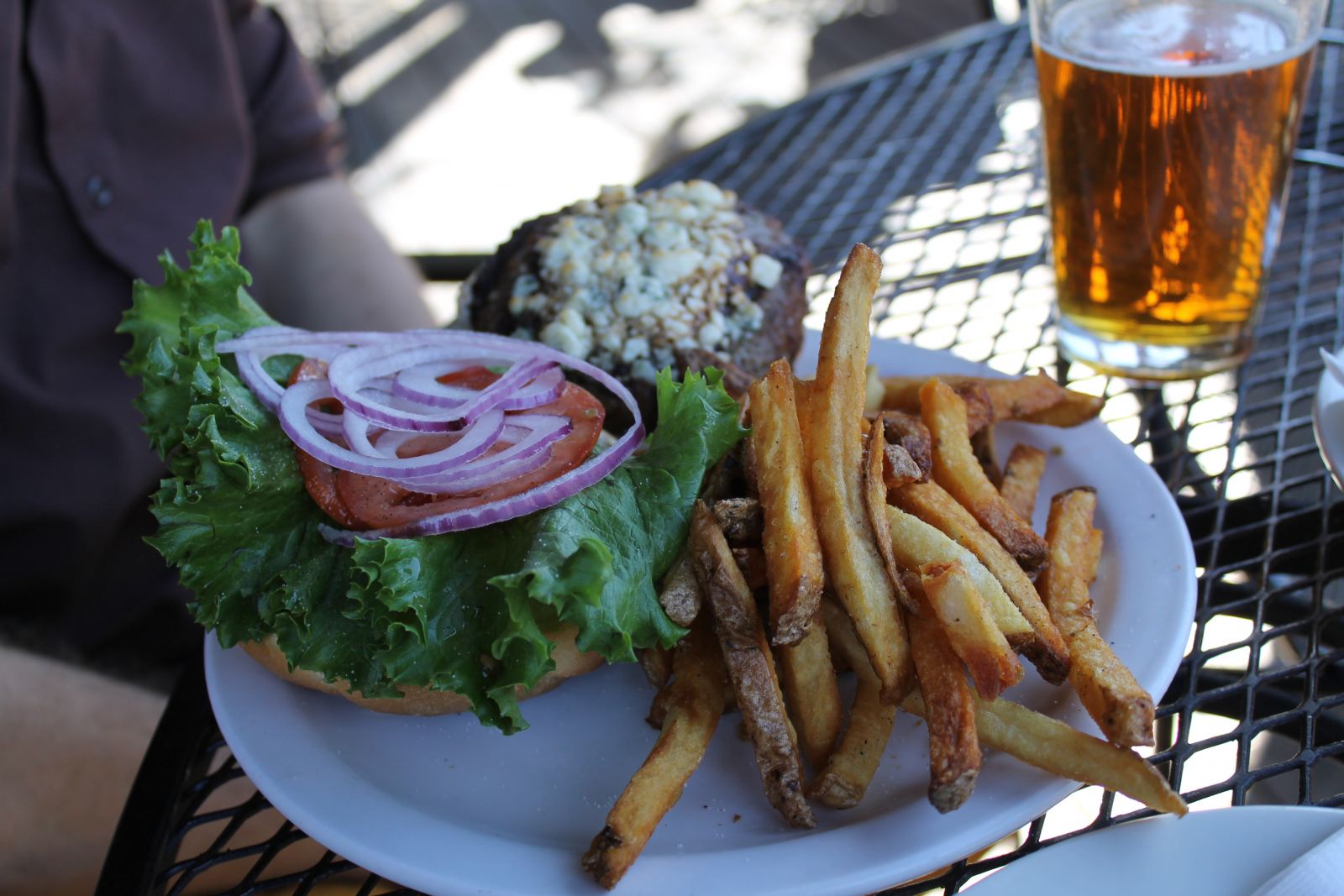 Oh, and talking about great views, if it's a nice day, Lisa G's is a perfect place to sit outside and enjoy a view of the river and some lovely fall foliage.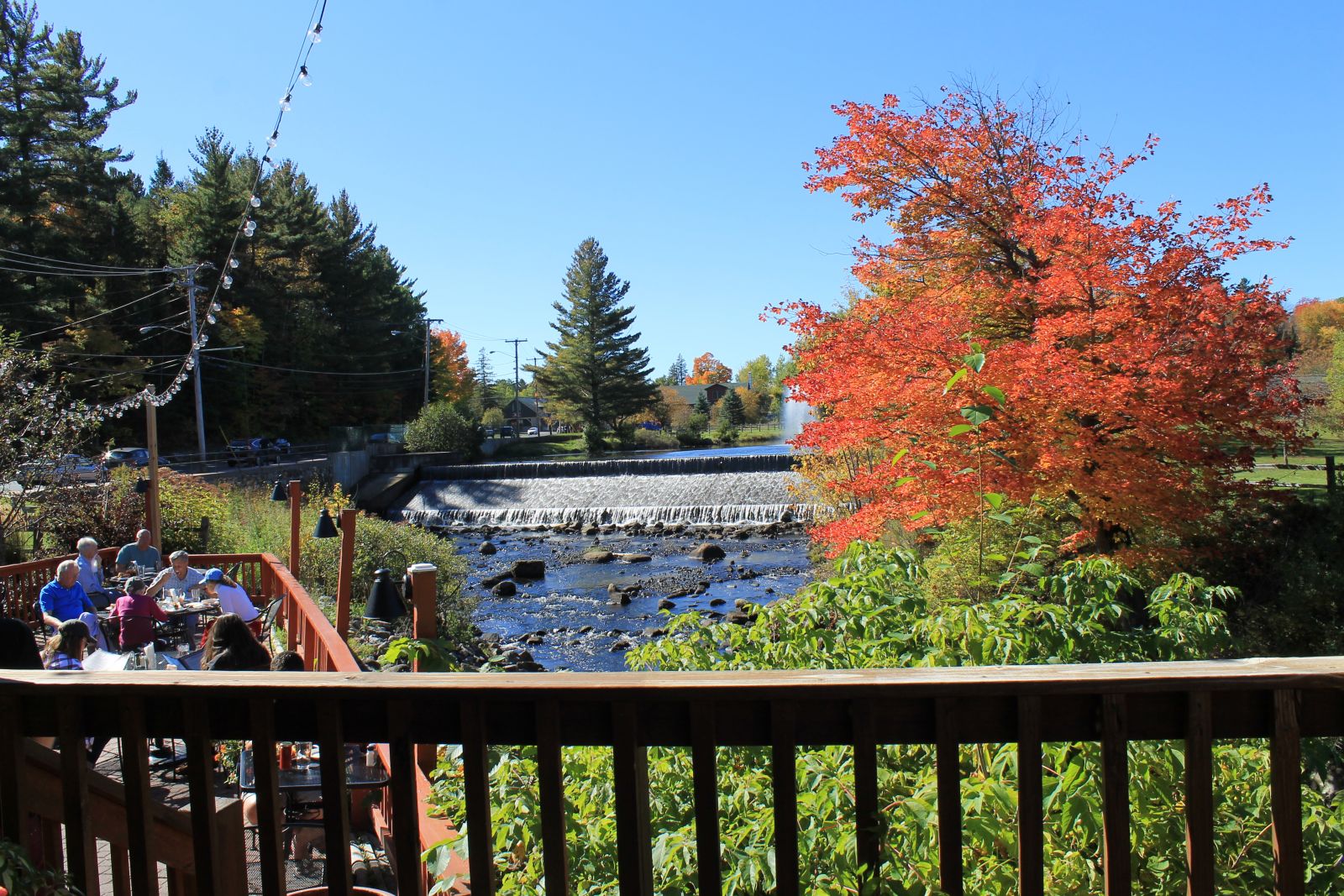 AND you can bring your dog with you if you sit on the porch! Although if I'm there, I will absolutely insist on petting it. So there's that.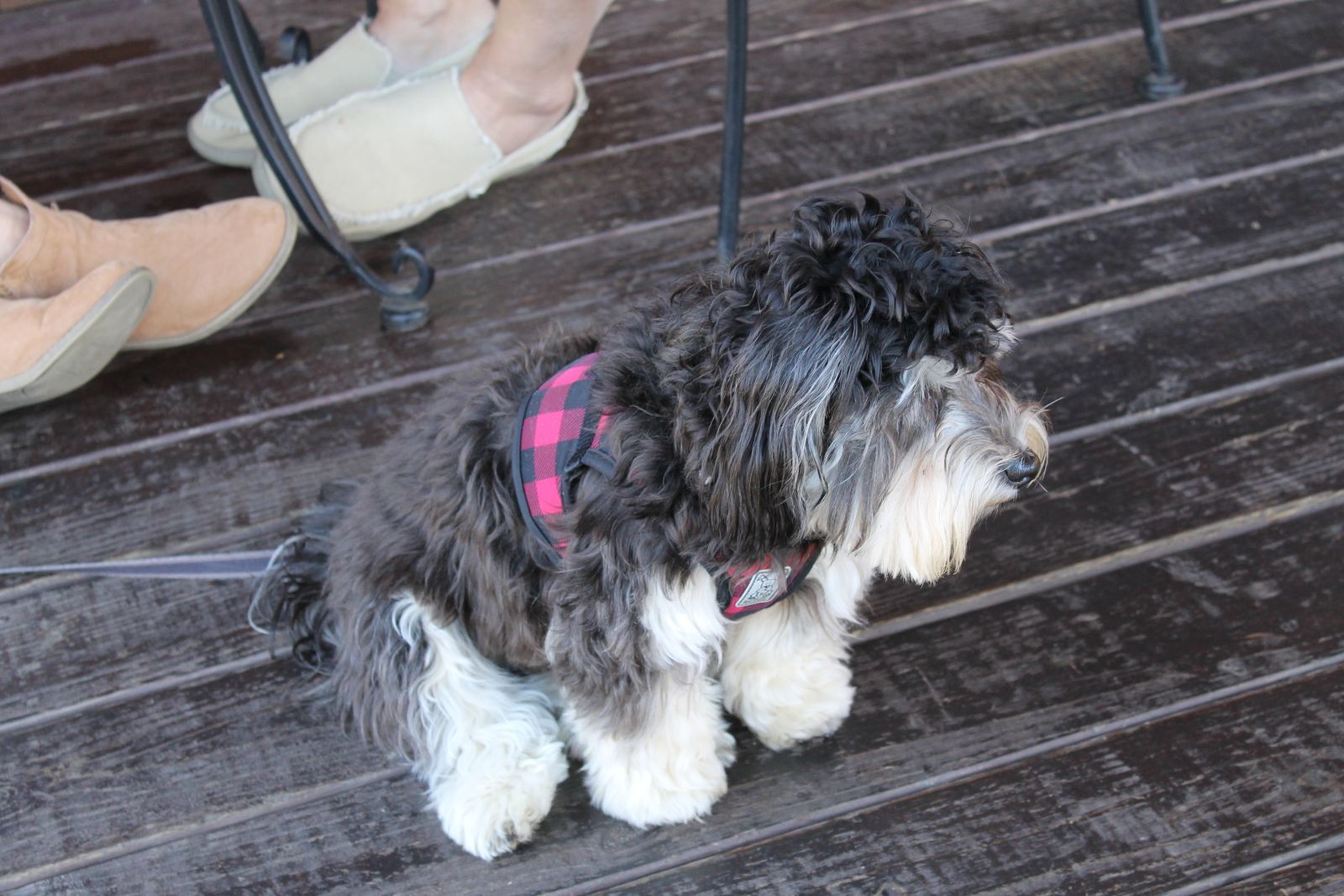 Cider and pumpkin rum 
Another great place to warm up with a drink is The Cottage. They always have a featured cocktail that is perfect for the season. On a recent Wednesday, they were mixing hot apple cider with Captain Morgan's Jack-O'blast Spiced Rum, which really hit the spot after a long, chilly day.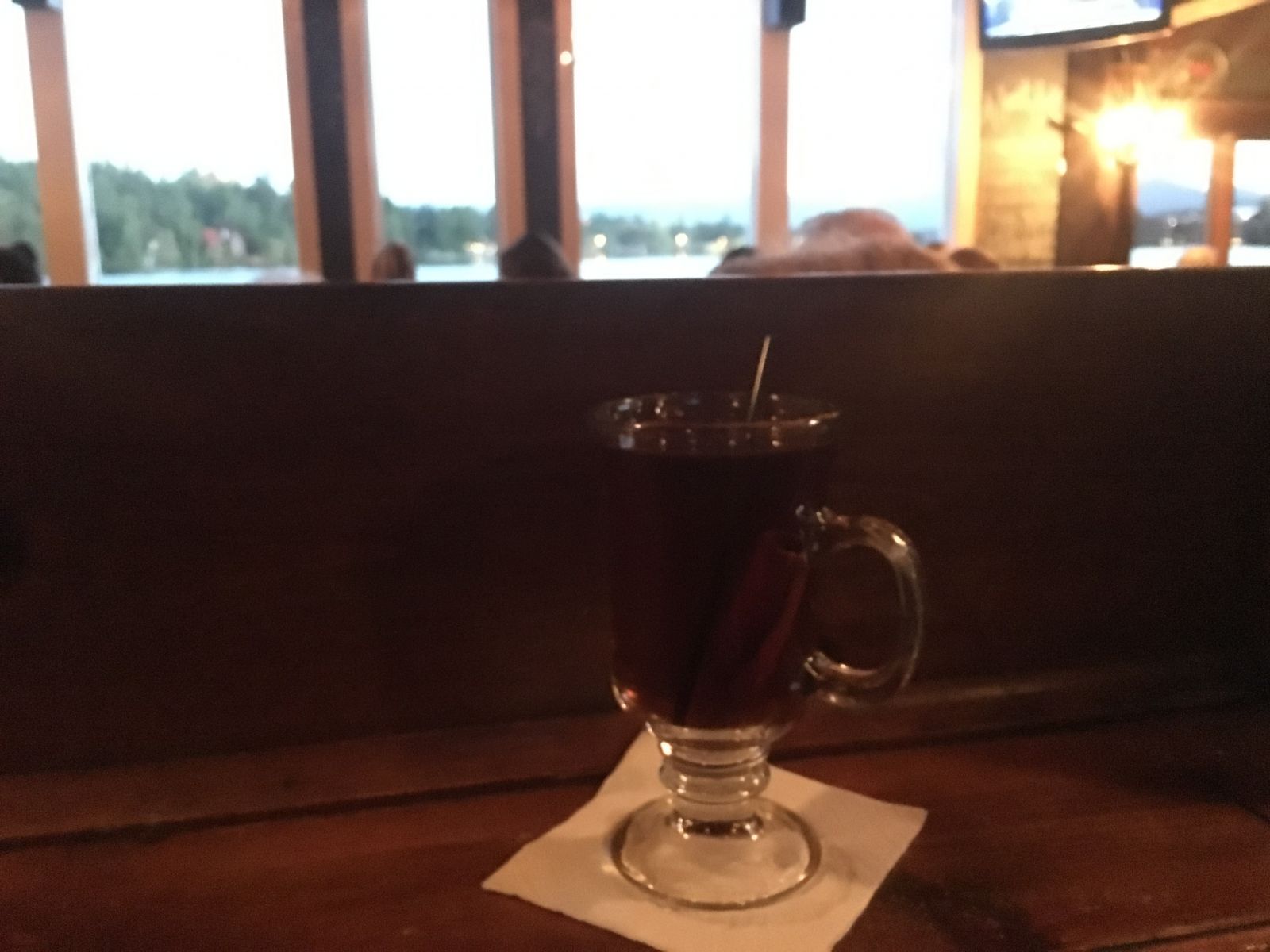 Stop by The Cottage on Wednesday nights, because yours truly hosts a super fun trivia night there every Wednesday (well, almost every Wednesday) starting at 7 p.m. It's a great way to get yourself past Hump Day, and the top prize is a $75 gift certificate! 
---
Put these places on your ADK must-visit list!