Lake Placid, adirondacks, usa — The spring "turnover" of Mirror Lake and concerns about water salinity levels was the topic of a special meeting of community and municipals leaders from the Village of Lake Placid and Town of North Elba on March 30 in Lake Placid.
Testing and sampling of Mirror Lake over the winter have indicated a rising level of salinity due primarily to road salt used by road maintenance crews to melt snow and ice on the western side of the lake, along Main Street.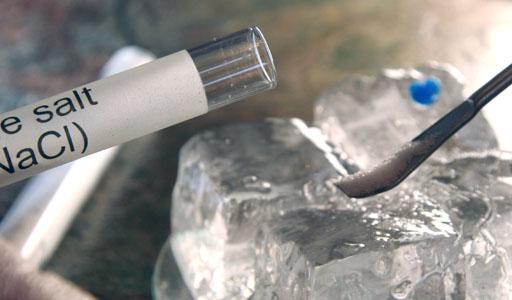 The recreational epicenter of the popular year-round vacation community, Mirror Lake welcomes ice skaters, dogsleds, cross-country skiers and snowshoers in winter and paddlers and swimmers in summer. The lake is also the location for the swim portion of the annual Ironman Lake Placid competition that welcomes more than 2,500 athletes each July. 
Discussions at the March 30 meeting referred to recurring concerns about various effects of runoff into Mirror Lake. "We used to talk about acidic precipitation, or acid rain, in these spring meetings, and that issue has resolved itself," said Roberto Politico, Town of North Elba Supervisor. "Why shouldn't this situation be the same?"
Braden Wilting of the Ausable River Association (AsRA) was asked to attend the meeting to provide a scientific backdrop to the conversation. AsRA has partnered with the Mirror Lake Watershed Association, along with the Paul Smith's College Adirondack Watershed Institute, to conduct testing of the lake. He explained that groundwater levels of ANC (acid neutralizing capacity) have rendered the lakes less susceptible. 
"The ANC levels have neutralized the effects of acid rain over the years, but these salinity levels are another thing altogether," said Wilting. 
"The entire community of environmentalists agrees that we have passed a critical tipping point, and it might be in the best interest of all to allow the lake to complete its transition," he continued.
Wilting then unrolled a giant chart to display to the group, which showed levels of various non-native elements in Mirror Lake over the years. While calcium levels have decreased, sodium and chloride have seen a steady increase since 1981.  "There's no question that at this point, we're looking at Mirror Lake completing its transition into a salt water body by 2019," said Wilting.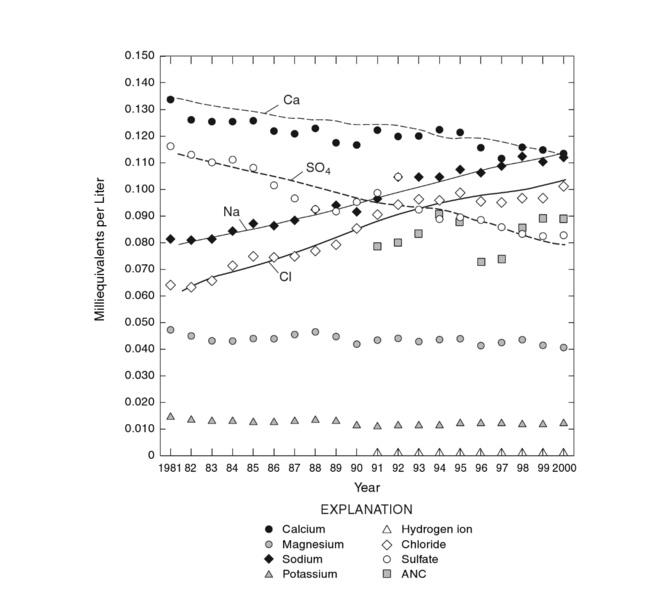 Jimmy McKlenty, president of the Lake Placid Visitors Bureau, then spoke from a destination marketing perspective for the tourism-dependent village. "2019 is right around the corner, but when life gives you lemons, you make lemonade. So when Braden approached us with this situation, we came up with a promotional strategy that we believe will really put Lake Placid on the map."
The strategy centers around the promotion of "Mirror Lake: the Adirondacks' only saltwater body," and McKlenty provided a sample list of advantages for the benefit of both travelers and residents. 
He projected the strategic points onto the meeting room screen for reference. "As you can see, ultimately, this situation will really differentiate Mirror Lake from the rest of the pristine Adirondack waters," McKlenty said with a confident chuckle.
Among the advantages, McKlenty pointed out that the excess sand from road maintenance will enhance the existing popular sandy beach that welcomes thousands of families each year. 
Other advantages include the potential for the introduction of new saltwater species of fish, making Mirror Lake a global destination for small pond saltwater fishermen.
"And, this water environment will be more welcoming to alligators," McKlenty continued. "People have falsely assumed because of those movies that alligators have lived here for years, but now, they'll really have a chance to thrive."
"The saltwater in combination with climate change means that in winter, of course, the ice will form for fewer total weeks," McKlenty continued. "But like catching a glimpse of Haley's Comet, that will make those weeks even more appealing and create a sense of urgency for travelers who wish to skate the track that circumnavigates the lake, making it a built-in driver for the family ice skating market."
And the entire group nodded in agreement when McKlenty mentioned the effect this transition would have on the biggest single-day economic driver that Lake Placid hosts: Ironman. 
"We've looked into it, and the levels of salinity we'll see by 2019 will provide the exact same degree of buoyancy that competitors in the Ironman World Championship in Kailua-Kona, Hawai`i enjoy," McKlenty said. "We'll now be providing a more accurate, authentic swimming experience for Ironman Lake Placid participants who are hoping to qualify for the Worlds."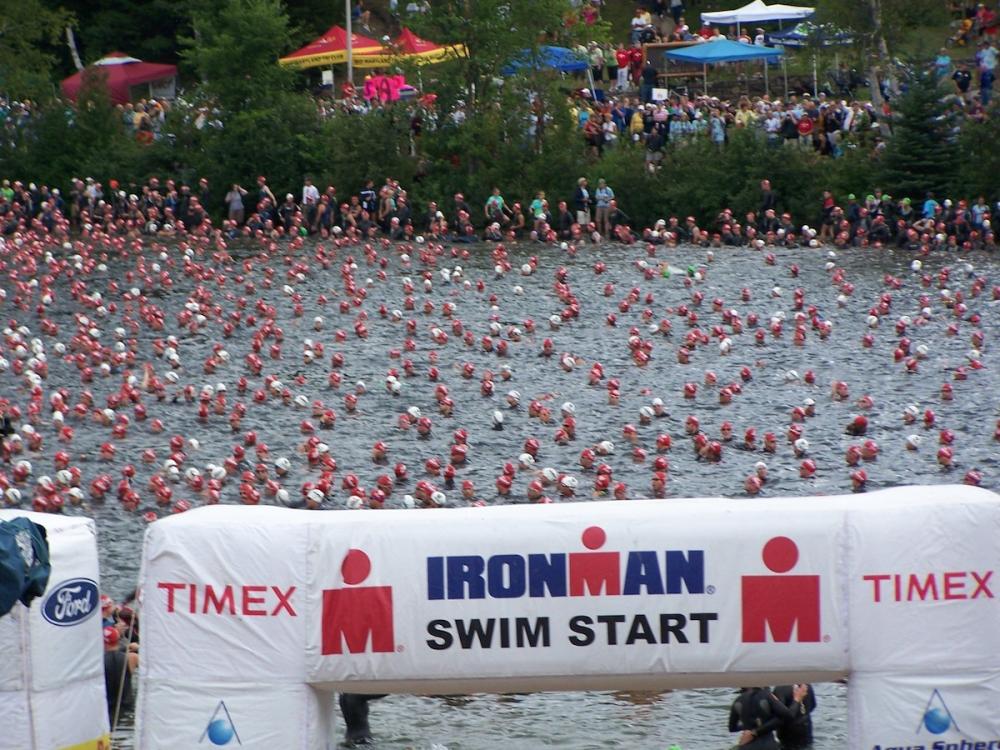 Lake Placid Mayor Greg Ramble thanked McKlenty and Wilting for their diligence and comprehensive information, and closed the meeting on a brief, positive note. "This tiny village has been working together to do big things since the late 1800s," he said. "If life gives us lemons, we'll make saltwater taffy. It's the Lake Placid, adirondacks, usa way."  
Follow-up meetings will be scheduled with the New York State Department of Conservation, which has been contacted to review and contribute to data collection, and to consult regarding saltwater fish and alligator stocking.* 
###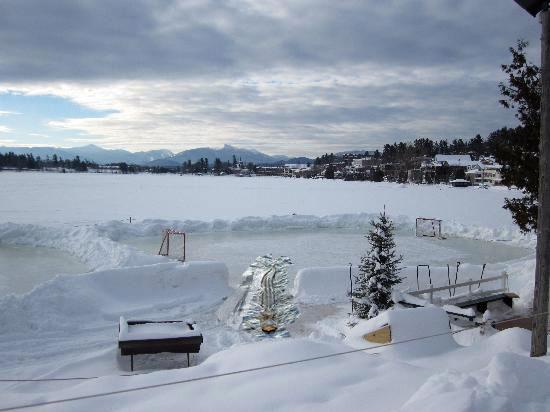 ---
Now Trending in the ADKs:
New Champlain Bridge vehicular restrictions
New Wilmington business causing quite a splash
DEC announces new ADK Scat Challenge
Schroon Lake to reinstate prohibition laws
Public invited to Xtreme Golf Course grand opening
---
*The preceding story is fabricated in celebration of April Fools day, popular for the commission of good-humored practical jokes of varying sophistication.