Spring and early summer in the High Peaks Region is packed with events, some on a grand scale.  
Blossoming with arts
The Lake Placid Center for the Arts has the cultural scene filled with a wide variety of entertaining events. You'll want to see them all, from the ever-popular "The Met: Live in HD" series to any of the live entertainment offerings on this season's packed schedule. For instance on Wednesday, May 4 the LPCA theater goes to the dogs when Olate Dogs of America's Got Talent fame takes the stage. These fluffy fur balls will dazzle you with their amazing tricks. The best part? Most of the dogs are rescues. Don't miss this one!
LPCA also has a wide variety of films, concerts, live entertainment, and more on its spring schedule.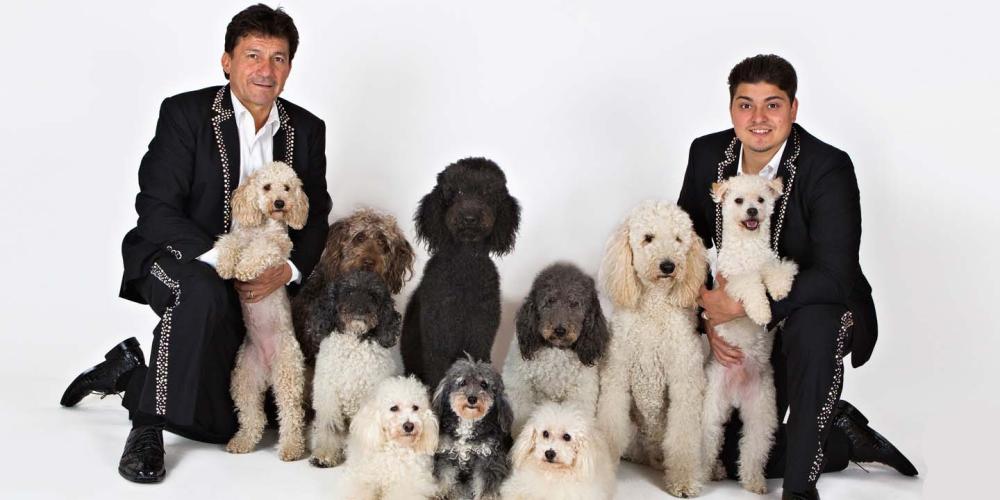 EAT ADK Restaurant Week
Lake Placid's inaugural restaurant week, EAT ADK, kicks off on Friday, May 13. With price fixed dinner menus at $15, $25, $35, and $55 depending on the restaurant, you'll find a wide variety of selections. Each price fixed menu will include a minimum of three courses. We encourage you to get out and try something new in Lake Placid during this May 13–22 event.
Several lodging properties have also gotten into the act and are offering packages and special pricing just for EAT ADK. 
Wrestling mania
At the end of May, the annual Pop & Flo National Duos Wrestling tournament returns to Lake Placid's Olympic Center for two days of competition. With 32 high school wrestling teams from around the country competing, there is action all day, both days. Be sure to check out some of the best high school wrestlers in the U.S. at this annual event. 
Community Theater
If you like community theater you won't want to miss The Little Mermaid, the Community Theater Players' spring production. The wildly talented group of theater folks annually wows audiences, who fill the LPCA theater for their productions. The Little Mermaid is based on the Hans Christian Andersen story of the same name. It promises to entertain all ages! 
Big fishing event
A first for Lake Placid and the surrounding region this year, the U.S. National Fly Fishing Championships will bring the nation's best anglers to the area's lakes and streams. Anglers will fish some of the best waters in the area, including the West Branch of the Ausable River, Mirror Lake, Lake Colby, and the Salmon River. Come watch or be a volunteer. We need those, too! 
These are just a handful of the events on deck in the next few months. While you're planning your early season trip to Lake Placid, be sure to browse our entire schedule of events so you don't miss anything. Then make a reservation at one of our fantastic lodging properties.