I'm asked by visitors all of the time, and YES, those of us who are fortunate enough to live in the Adirondacks do realize that we live in paradise. 
It's a paradise that includes untouched wilderness, majestic mountains, pristine lakes, thousands of hiking trails, paddling opportunities galore, fine dining, robust arts and culture, craft breweries, community supported agriculture, and sites of world-altering historic significance like Fort Ticonderoga, John Brown's home, and an ice rink where a miracle happened.  
For the lucky residents of the Adirondacks, though, it's likely that if you live here, you also work here. And though we all enjoy a staycation now and then, it's also good to vacate the geographic area where your work is conducted in order to actually take a break. 
Vacation: 

NOUN  1.a period of suspension of work, study, or other activity, usually used for rest, recreation, or travel; recess or holiday
Leaving the Adirondacks: Instructions
1. Choose the best time to leave
Let's see. Winter is out, as those of us who live here are conditioned to go outside and play in the snow. Summer is a no-go, too. It's my favorite time of year - with the longest days allowing us to accomplish the biggest outdoor adventures. And fall? Who would leave the region when it's so vibrantly decorated just for us? Looks like spring it is! 
One might think I'm being disloyal, but I feel quite confident that the Adirondacks and Lake Placid will do fine without me for a week or two during March or April. Lake Placid itself is very busy with visitors - from hockey tournaments to meetings and events at the Conference Center at Lake Placid, there are plenty of folks to take my place.

2. Choose a destination
A lot of my friends head straight to a Florida beach for spring break. While I've certainly done that in the past, I have a new, different southern favorite, made more convenient by the fact that my mother lives nearby. 
In spring, I like to visit Savannah, Georgia.
My mother has a house just outside of Savannah - on the way to Hilton Head, South Carolina, in fact. A visit to mom always includes a day trip or two to Savannah, and no matter the composition of our group, we always end up doing some of the same favorite things, and adding at least one new item to the list. 
Playing tourist
There is a lot you can research about Savannah's important part in the cotton industry's history, or its place in the American Revolution and the American Civil War. And, Savannah's downtown area is one of the largest National Historic Landmark Districts in the United States.
That's all great, but I absolutely love just walking around the city and taking it all in.
I'll get back to the walking bit, but here is some "Savannah for beginners" insight from a frequent visitor (and one who promotes tourism for a living).
The first time I visited, we took an Old Town Trolley Tour of the city, which highlighted the city's history and architecture. I've done that tour at least 3 times on subsequent visits when introducing friends to one of my favorite destinations. You can get on and off at different stops to explore further, and the drivers are very knowledgeable. The trolley tour is a good way to gain an understanding of the landscape and to learn some great tidbits about the history and architecture of this gorgeous city, including the location for the bench scene in the movie "Forrest Gump." I recommend this popular way to introduce yourself to the city - and according to Yelp and Tripadvisor, millions agree with me.
Aside from the trolley tour, we've also checked out some other planned "touristy" activities in Savannah. There are a number of tour companies that highlight various aspects and themes, and several are dedicated to telling the stories of "America's most haunted city."  We took a night time Ghost Tour of Savannah one year, and it was fun and informative - with a few scary surprises…as one might expect.
Last spring, my sisters and I went on a dolphin tour, which was a complete departure from the ghost tour. On a beautiful sunny day, we took this 2-hour, narrated cruise called "Dolphin Magic" with about 40 other folks, learning about the historic waterways on a trip out to Tybee Island and back. As the name implies, we saw a number of dolphins playing and jumping in the wake of the boat! Magic.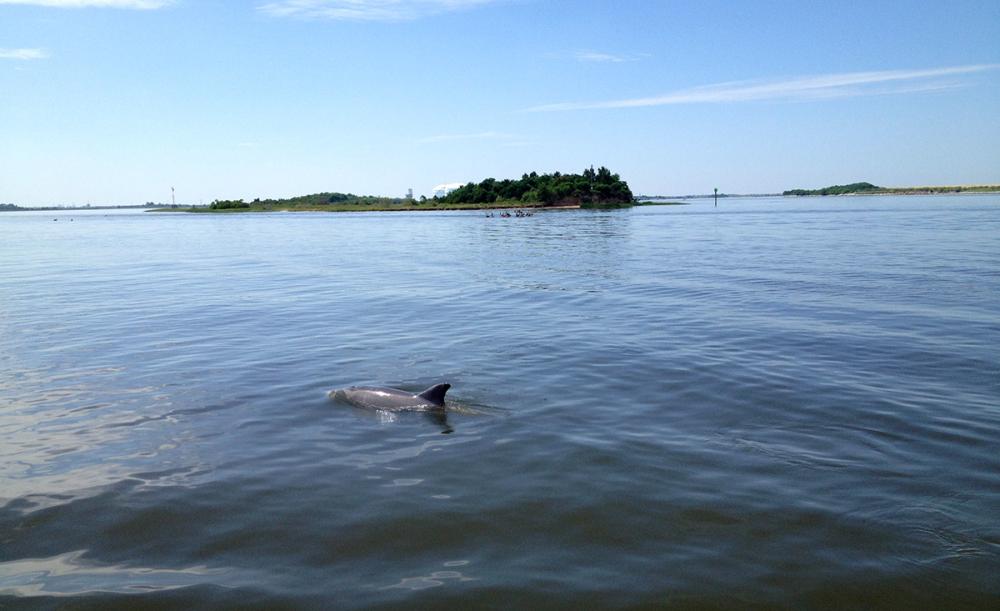 There's a reason that foodies love Savannah, and there are tons of eateries to check out. We've gone to a few restaurants, and even visited Paula Deen's "The Lady and Sons" restaurant in the past. This year, I've got a couple of targets in mind based on what my friends at Visit Savannah have suggested in their blogs. One of special interest to me is called "local 11 ten," mostly because of its name, I admit. 
Of course, even though we didn't head to Florida, we didn't miss out on the beaches here either. Savannah is on the water, and nearby Tybee Island calls itself "Savannah's Beach." We explored the island by car on one of our trips and checked out the resort atmosphere there, ending our tour with a stop at a tiki bar that I'd like to find again on a future visit. 
Hip to be Square
According to Wikipedia: The city of Savannah, Georgia, United States, was laid out in 1733 around four open squares, each surrounded by four residential ("tything") blocks and four civic ("trust") blocks. The layout of a square and eight surrounding blocks was known as a "ward." The original plan (now known as the Oglethorpe Plan) allowed for growth of the city and thus expansion of the grid; additional squares were added during the 18th and 19th centuries, and by 1851 there were 24 squares in the city In the 20th century, three of the squares were demolished or altered beyond recognition, leaving 21. In 2010, one of the three "lost" squares, Ellis, was reclaimed. Most of Savannah's squares are named in honor or in memory of a person, persons or historical event, and many contain monuments, markers, memorials, statues, plaques, and other tributes.
The pinnacle of any of my visits to Savannah is to explore the squares on foot. On a nice, sunny day, there's nothing better than to immerse oneself in the Spanish moss-covered, live oak tree-lined streets. Obviously, Georgia is far south of the Adirondacks, and even in March the city is already blooming with various types of flowers. 
We've happened upon a few treasures this way. Notably, we walked into the Colonial Park Cemetery on one visit. There, aside from the interesting headstones, some of which had been defaced by Union General Sherman's troops during the Civil War, there's a brick wall where otherwise damaged headstones - some dating before 1800 - have been placed. The Colonial Park Cemetery was featured when we ventured on that Ghost Tour of Savannah, too.
We found yet another treasure during another spring break. While waiting for one of our friends to return from their trolley tour, my husband and I wandered off near the trolley station, and happened upon a spectacular sight (spectacular for fans of craft beer, anyway). The Savannah Distillery Ale House is now a regular stop when we're in town!
Inevitably, our time in Savannah always includes and often concludes with a visit to the River Street Marketplace, which is found, incidentally, on the riverfront. There are a number of shops, vendors, artists studios, and restaurants along a brick concourse that goes on for many blocks. Of course, though there are plenty of more grown-up things to see, we always walk through the candy store, and due to my severe allergy, we also always take the obligatory shot of me in front of the Peanut Store for everyone else's entertainment.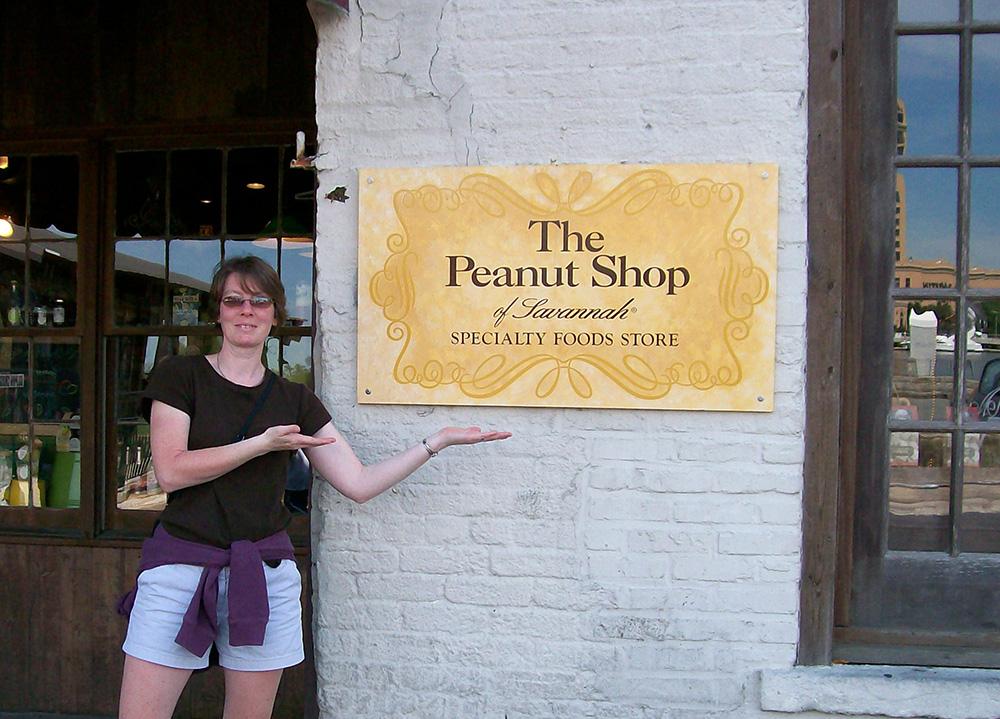 Spring into action
There's no need for anyone to forward this blog to my boss. Really. I realize that this is the exact opposite of what I promote every day - to travel TO the Adirondacks for vacation. Because, of course, the Adirondacks are where use of the word "vacation" began. 
How so? In the early 1900s people in the cities were beginning to realize that summer heat and deadly fevers went hand in hand. So, that day's one-percenters did not spend the summer in the city waiting for a fever; they vacated the city for the crisp, clean air of the Adirondacks. The term "vacating" or evacuating is the reason Americans take "vacations" instead of a British "holiday!"
The Adirondacks are open all year, but I'm advocating for us to go ahead and share the adventure of a spring break in select southern climes. 
Trust me; you should get some Georgia on your tire. Vacate to Savannah; it's a must-experience beautiful, historic, fun place to visit, y'all.
Kim Rielly is the director of communications for the Regional Office of Sustainable Tourism, and has never tried a Reese's Peanut Butter Cup.
HEADER PHOTO courtesy Visit Savannah.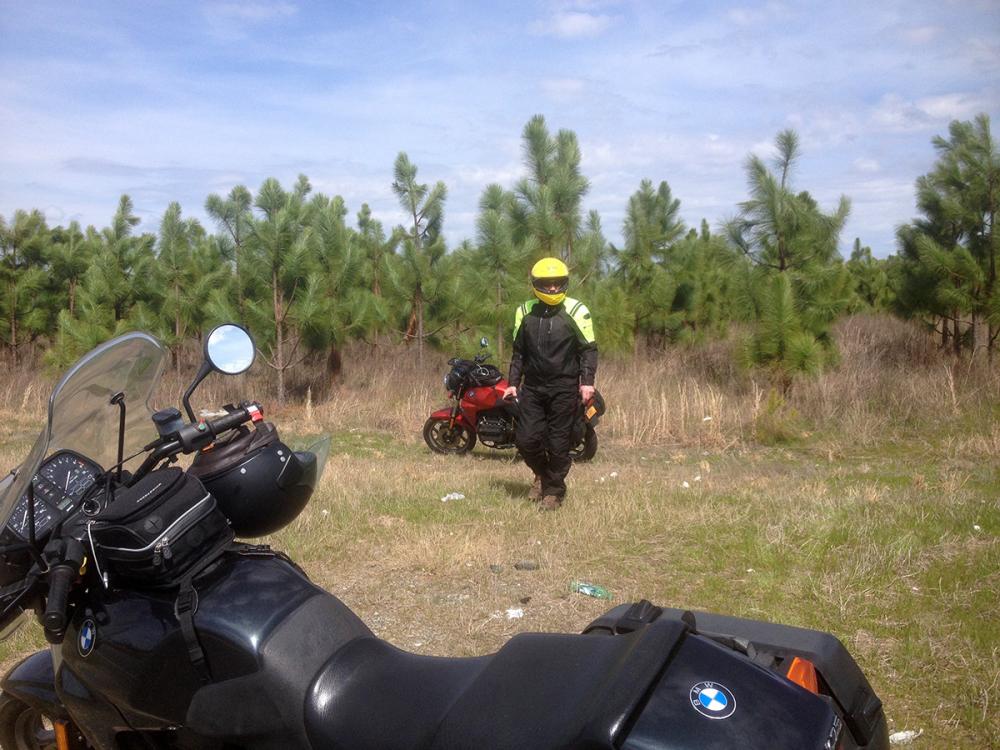 ---
This week in related Diagnosis: Spring Fever news...