As snow blankets the countryside around the Adirondacks, the thought of all our winter events is forefront on people's minds. Lake Placid is lucky to have hosted so many huge events throughout the years that it seems "old hat" when we have a very full schedule. I guess you could say we DO events here in Lake Placid. So, get ready for a busy schedule. This list just scratches the surface - so be sure to look through the full schedule for everything that's happening.
Luge World Cup
All the best athletes in international Luge competition will take to Lake Placid's Olympic Sports Complex Luge track on December 4 and 5 for The Viessmann Luge World Cup. Luge athletes can reach speeds closing in on 90 miles per hour while plummeting down the track feet first. It's an awesome spectator sport. Racing begins at 9:30 a.m. Friday with doubles, followed by the men's singles at 12:10 p.m. The women race at 10:40 a.m. Saturday with the team relay at 2 p.m. United States has contenders for golds this winter with Erin Hamlin and Tucker West. Our local favorite, Erin Hamlin currently holds the track record for women at Lake Placid's Mt. Van Hoevenberg track and was the 2009 World Champion and bronze medalist at the 2014 Sochi Olympics, as well as several other international titles. Hamlin lives and trains in Lake Placid when not travelling the circuit. Tucker West won the gold medal in this year's first fall seeding race and has medaled in several international races in recent years. Do not, I repeat, do not miss this event if you're in town!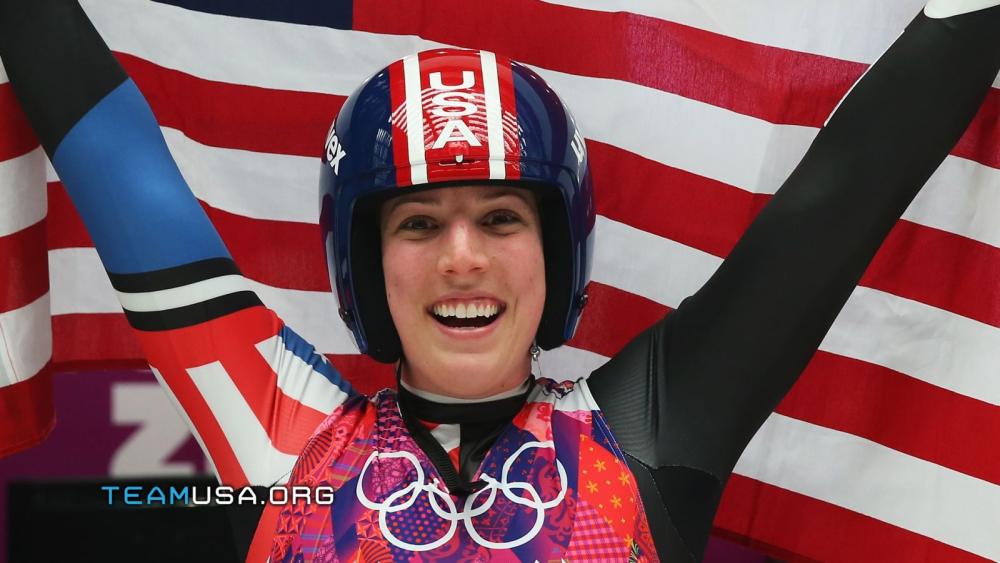 Holiday Stroll
The winter season always kicks off with the Lake Placid Holiday Village Stroll on the weekend of December 11 - 13. With a very full calendar of happenings for kids, families, and adults, you'll want to spend the whole weekend. Kicking off with a free skating party at the 1932 Olympic Arena on Friday, to a free showing of The Polar Express on Sunday morning at the historic Palace Theatre on Main Street, everyone will have a terrific time. Live entertainment at the pubs, culinary tastings on Main Street, free gift wrapping and wine tasting and so much more for all ages fills the schedule all weekend. Make your plans now as many hotels are offering packages for the weekend.
Figure skating greats take to the ice
Christmas/New Year's week will be celebrated with an ice show of epic proportions. Ekaterina Gordeeva "From The Heart" Tribute will feature some of the best international figure skating stars of the past 25 years. Featuring Scott Hamilton, Kristi Yamaguchi, Meryl Davis & Charlie White, as well as Olympic Silver medalist Paul Wylie and World Champion Yuka Sato, Gordeeva returns to say thank you to her fans and honor her late husband and figure skating partner, Sergei Grinkov. In 1995 Grinkov died of a heart attack on the ice in Lake Placid while rehearsing for the Stars on Ice tour. Gordeeva returned to the ice as a solo skater for Stars on Ice for many years. You won't want to miss this awesome line-up of figure skating greats!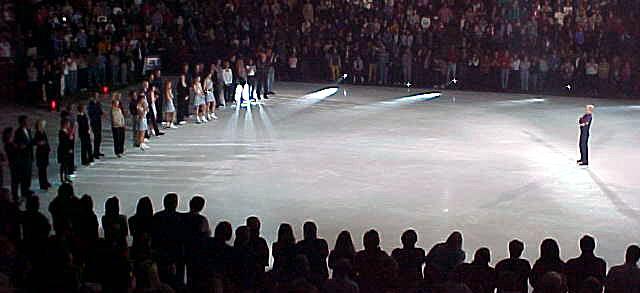 On New Years Eve join the crowd at the 8th Annual Skate Into New Year at the Olympic Skating Oval on Main Street. A fun and family-oriented alcohol-free alternative, the event raises funds for the local food pantry while providing a great outdoor activity to ring in the New Year. 100% of the proceeds benefit the local food pantry.
The "champagne of thrills"
The new year brings with it our 2016 FIBT World Cup Bobsled & Skeleton competition. The best in the world will once again take to the track at the Olympic Sports Complex and wow the crowds with high speed sliding awesomeness. Lake Placid's event is the first stop on the FIBT World Cup tour which takes the athletes and all their equipment through seven countries this season. Moving bobsled equipment is no easy feat. It's fun to watch the first arrival day when the enormous containers of bobsleds arrive in the parking lots and the millions of dollars of equipment are off-loaded to their athletes and handlers. It's pretty impressive stuff. Oh, and of course then there's the actual event. They don't call bobsledding "the champagne of thrills" for nothing! Sleds driven around the mile-long Olympic track with its famous hairpin curves and speeds of up to 80+ miles an hour wows the crowd every time.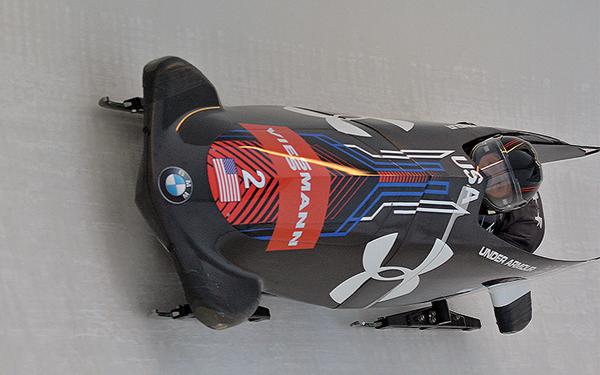 Then we have the crazy skeleton sliders who plummet down the same track belly down and head first with no protective shell like a bobsled. The skeleton can reach speeds up to 80 miles an hour, making for some very exciting spectating. Don't miss these events, taking place from January 4th through January 10th. Training days take place Monday thru Thursday, with competition on Friday, Saturday and Sunday, all of which are not to be missed.
Freestyle takes to the air
The following week more international competition arrives in town when FIS Freestyle World Cup Skiing takes to the snow at both Whiteface Mountain and the Olympic Jumping Complex. Skiers spend so much time in the air the Canadian team nicknamed itself the "Canadian Air Force" years ago. The piece de resistance is always the high flying aerials competition on Friday and Saturday. Beginning early afternoon and ending with men's and women's finals on Friday and team competition on Saturday, both nighttime events will showcase the best in the world of freestyle skiing. Saturday night's team event features the rockers Annie in the Water performing live with a nighttime aerial show all beginning at 7:00 pm. The aerial show is followed by the team finals. Bundle up the fam and don't miss this crowd pleaser - it's always attended by thousands of spectators dancing to the heart pounding music that accompanies aerial skiing.
Highlights
There's much more going on in Lake Placid this coming winter. Some highlights include:
Jan. 28 - 31: Can Am Lake Placid Adult Pond Hockey Tournament
Feb. 4 - 7: Empire State Winter Games
Feb. 20-21: Second Annual lake Placid Nordic Festival
Feb. 21: Lake Placid Loppet
Make sure to check the entire events schedule so you don't miss anything. Make a plan to spend the weekend or a few days in Lake Placid to play in the snow with us and catch some of our awesome winter events. Check our lodging pages for availability and packages.
---