Why Climb the High Peaks in Winter?
"The rewards are many and varied for the man, in good physical condition, with the patience and good sense to plan his Adirondack mountaineering trips, ahead of time, with necessary detail.  His equipment sound, and clothing and food adequate, he may swing along the trail which on one day may sparkle with frost crystals over the powder snow; and on the next may be a sea of slush.  Prepared is he for the terrible nose dive of the thermometer at a moment's notice, and yes, willing, even after climbing three thousand feet with a pack, to turn back, not without regret, from the blizzard threatened summit.  But the perfect day will come; the sun bright; the air crisp and clear; every summit tree a dazzling and twinkling treasure of ice and snow.  It is an enchanted land; and its spell will stay with him long.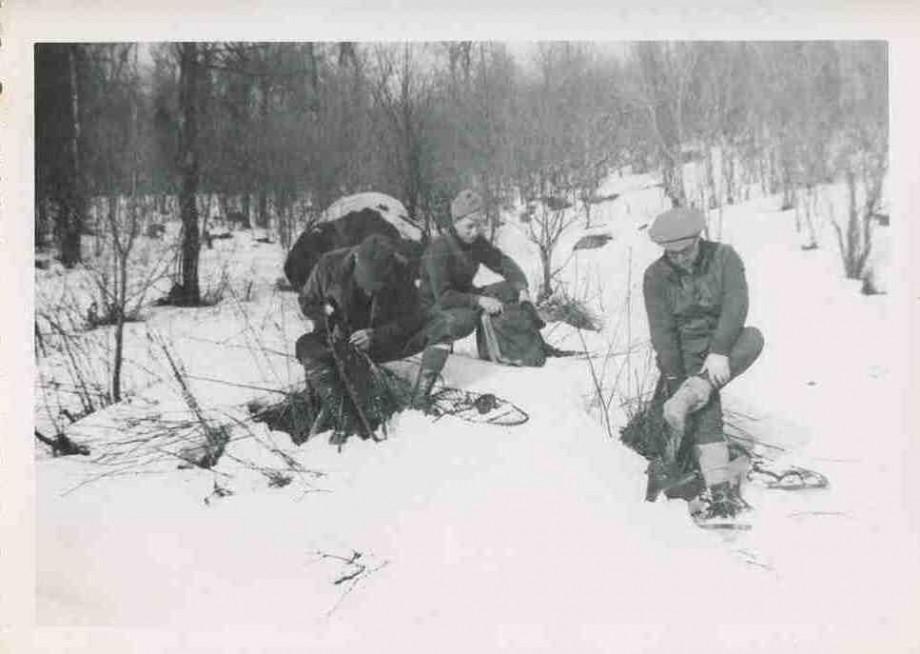 Then, there is the companionship of the winter mountain expedition.  A small group with a goal-albeit a goal that may not be achieved, though it is this very doubt that binds the party closer, from the moment the car is parked, and every heart thumps "we're off! To the return at twilight, and the folksy welcome of lights and supper at the Loj, to celebrate a successful mountain mission, or to remove the sting of defeat that every true mountain lover must sooner or later meet, in a contest not with other men, but with the very elements."
This convincing argument for winter mountaineering was published by The Adirondack Mountain Club, in their 1957 edition of The Adirondack Winter Mountaineering Manual.  The Adirondack Mountain Club (ADK) was established in 1922, and now has approximately 35,000 members. The ADK is dedicated to the protection and responsible recreational use of the New York State Forest Preserve, parks, wild lands, and waters; it conducts extensive conservation, and natural history programs. All year the Club offers guided hikes and backpacking trips, recreational activities, skills workshops (like Winter Skills, Snowshoeing, and Skiing), and more.  Winterfest is a family friendly winter event at Heart Lake Program Center in Lake Placid.  The event will offer free cross-country skiing and snowshoeing for the family in hopes of helping people discover and enjoy winter sports.