Staying out overnight in the High Peaks
The weather's getting cooler during the day; can you imagine what the temperatures will be at night in the High Peaks? If you plan on coming to the region for an overnight in the wilderness, you better start thinking about staying warm. Before you know it, winter will be here and the temperatures will plummet even more. So, what I think I will do is break it down for you a little bit: let's look at fall and winter on two separate scales.
Fall wilderness camping in the High Peaks
If you plan to come up over the next couple of months to spend some extra time in the woods, you don't have to worry too much about altering your gear selection. First off you will have a tent that you used in the summer, which will work fine. There might be a bit more mesh than necessary, which will cut down on warmth, but that's OK for right now. You have sleeping pads, those don't change. Cooking gear, backpack, and lighting all stay the same as well. Here are a couple things that do change:
Sleeping bag - 
You will need one that ranges in the 0 to 30 degree range. That 40 to 50 degree summer liner just won't cut it anymore. As the fall gets closer to winter, the 30 may turn into a 10. But I'm with you; I don't want to buy half a dozen sleeping bags to extend my seasons. A 20 degree bag or a 30 degree with a separate liner will do the trick. Sleep with less on to allow body heat to move freely about your bag.
Clothing - 
Around camp you will have ample time to catch a chill. Right now it's dark in the woods beginning a bit after 6pm, soon it will be by 5pm or so. Sitting around can put the cold, damp air straight to your bones, especially when it's too early to retire to your sleeping bag and go to bed. The High Peaks Region also doesn't allow campfires, so you don't have that reliance for warmth. A nice pair of fleece pants and fleece jacket will work wonders. A mid-weight layer can do wonders as well, but be sure to keep your feet warm, but not sweaty. Maybe even consider wearing a light hat to bed.
As you can see fall isn't too much out of the normal, but winter starts to add different gear and cold issues. Unfortunate for some and welcomed by others, you will probably need to buy some different gear. Let's break it down a little into smaller bite size morsels.
Winter camping preparations for the Adirondacks
Backpack - 
If you are good you can use your summer pack but on occasion, because of the bulkiness of the winter gear, you may need a slightly larger pack.
Sleeping bag - 
If you picked up that 0 degree bag for the fall, that might be enough for many people. You could also just get a 20 degree liner to add warmth to that one. A 0 degree bag is the least I would recommend in winter, a -20 degree is even better. In the winter is when a down bag is perfect. It stashes tightly and weighs much less, because other gear is going to end up weighing more and you will need that room. Mummy bags are best for winter, because they fit tighter and have less dead air space around you to warm up; this reduces cold spots.
Sleeping pad -
I'd recommend using closed cell or foam pads, these insulate the best. Inflatable pads actually can contain moisture from your breath and turn cold as it freezes. Best alternative is actually to use both, placing a foam pad under an insulated one. It's a bit more to carry, but the ground can be very cold on your back.
Tent - 
Yes you should get a winter tent. Sleeping in a lean-to is very cold and a winter tent will retain body heat, increasing the temperature inside 10 or more degrees over the outside temperature. Winter tents don't have as much ventilation. There is no mesh, only small ventilation ports, this holds in vital warmth. Of course, winter tents are much more expensive, heavy, and bulky. Winter tents are also stronger with sturdier poles and thicker fabric to withstand snow loading, and heavy winter winds.
Cooking stuff -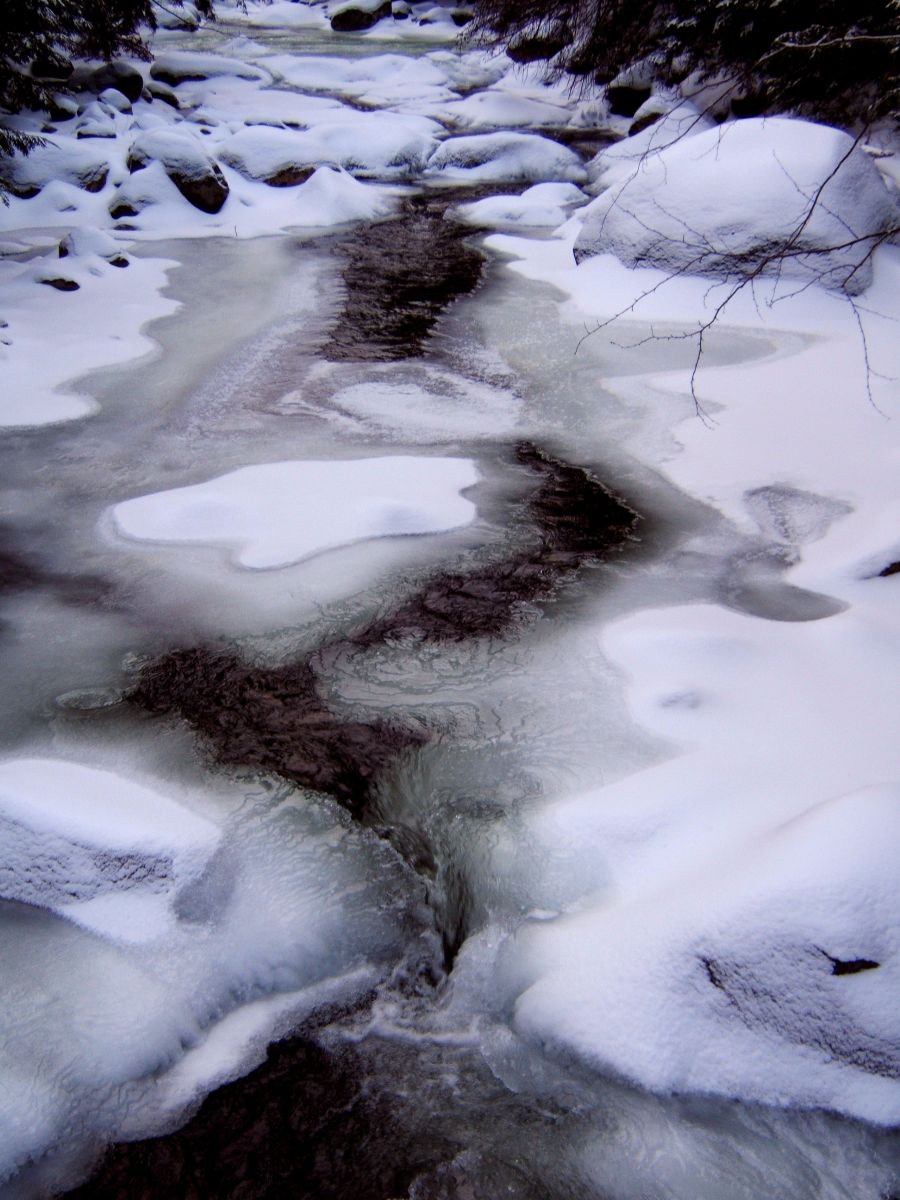 Not much changes, except for fuel type. Leave canisters at home and use white gas. Canisters tend to freeze up a bit and you don't use the entire amount. White gas works under cold, extreme conditions.
Clothing - 
Here we are again with clothing. This is so important though, it's your next to skin protection against the elements, warmth always starts here. Use your fleece, mid to heavy weight underwear, hat, light gloves, and have a down jacket with you. Keep your feet warm with down booties. Again sleep a bit under-dressed, it will feel cool at first but you will warm up and so will the dead spaces in your sleeping bag.
Other tips and tricks -
Try putting a warm bottle of water in your sleeping bag, cap on tight!
Eat a bit more before bed; your body will produce heat trying to digest. This can cause a slightly restless sleep for some. Higher in carbohydrates are best, like pasta.
Get two sleeping bags that mate with one another and sleep with your partner. Works best if it is a significant other or spouse.
Bring extra batteries for your light, they will be on much more when the woods get dark at 4:30 pm.
Bring a bit more fuel, it burns less efficiently in the winter and you may need to melt snow for water.
Store your water bottles in your tent, upside down, and start with warm water. This will slow the freezing process. Water freezes next to air, so if the air is at the bottom of the water bottle, the bottom will freeze and not the top; leaving you with drinkable water. Think of it like a pond, the bottom of a pond never freezes.
As you may have noticed things change a bit at first then become much more extreme. Winter camping is not easy and should not be taken lightly. Do your research early so you are ready. Look for deals on overstock and left-over gear. Ask questions from those who have done it. Take a guided winter expedition course.  You have time plan and I am sure a ton of questions.