As we put the 16th edition of Ironman Lake Placid in the history books, we turn to late summer and our back-to-back events of early August. From water skiing to lacrosse, we've got some pretty awesome events coming up in addition to our ongoing cultural and fun family events.
Summer ice skating
Hard to imagine ice skating in the summer? Lake Placid sports not one, but THREE indoor refrigerated skating rinks and is home to one of America's longest running and most prestigious summer figure skating training programs. This week we play host to the Lake Placid Ice Dance Championships. The event is hosted by the Skating Club of Lake Placid and will showcase some of our up and coming ice dance pairs, some of whom you may well see competing in a future Olympic Winter Games.  The Lake Placid Ice Dance Championships schedule offers opportunities to watch either practice sessions or competition. Pricing for spectators at the competition sessions is $15 with no charge to watch the practice sessions. It's also a great way to cool off on a hot summer day as the rinks are nice and cool all the time!
Mirror Lake waterskiing - a rare event
On July 31st waterskiers will once again take center stage on Mirror Lake as the Eastern Regional Waterski Championships come to town for the first time in several decades. With slalom, trick and jumping, the event will bring together the best water skiers in the Eastern United State this week for four days of exciting competition right in the center of the village. Best viewing areas are at Mid's Park and #1 Main Street Park. Bring your lawn chairs and grab a snack or lunch to go at one of our many local eating establishments and make a day of it! You'll be treated to some awesome water skiing with an incredible background - the High Peaks. Here is a competition schedule and a brief explanation of scoring for water skiing from the American Water Ski Association.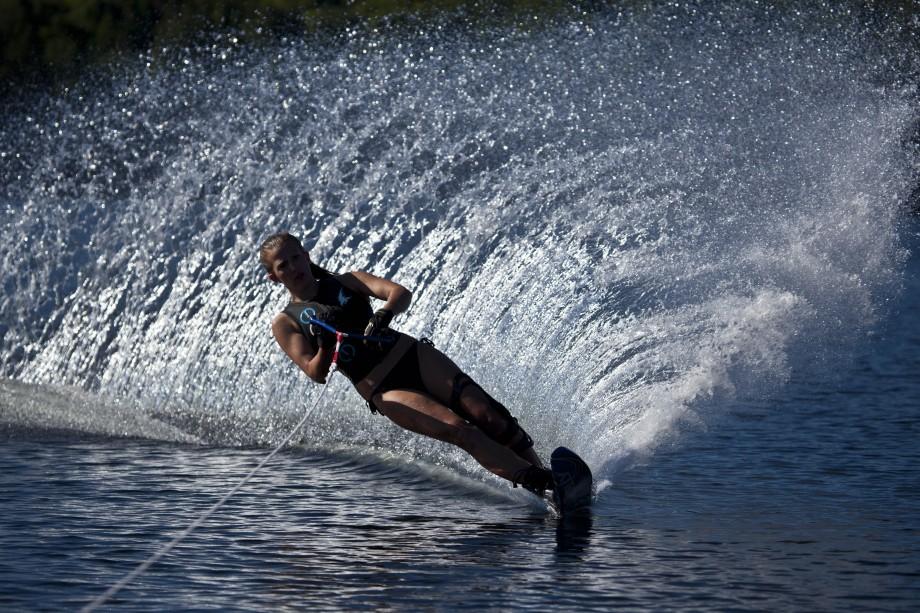 Can-Am Rugby returns for 41st edition
One of our longest-running sports events, the Can-Am International Rugby Tournament, kicks off on Friday, August 1st, for three days of non-stop action on the field. Over 100 teams from all over the world come together to play the game of what APPEARS to be full contact mayhem. In fact, there are rules and very definite non-mayhem if you know what you're watching and know the rules. Rugby originated in the early 19th century in England and has become very popular round the world. The 2014 event will once again feature mens and womens competition. Join in the fun and learn something about this much-misunderstood sport while you're at it!
Summit Lacrosse celebrates 25 years
A small group of lacrosse lovers got together to play a little lacrosse in Lake Placid 25 years ago. That small gathering has emerged into a 7 day event, Lake Placid Summit Lacrosse, with over 230 teams participating in all day action each day. Teams from all across the continent converge on Lake Placid beginning on Monday, August 4th, for both scholastic and adult tournaments. There will be lots of celebrating for this 25th anniversary year with a special event planned to honor the legends of Summit Lacrosse in Mid's Park on the evening of Saturday, August 9th. Catch some action all day at any of the three fields - North Elba Show Grounds, North Elba Athletic Fields and Northwood School. Admission and parking is completely free. There are food concessions as well at the North Elba Athletic Fields. For more detailed directions and map visit the LP Lacrosse Tournament Field Map.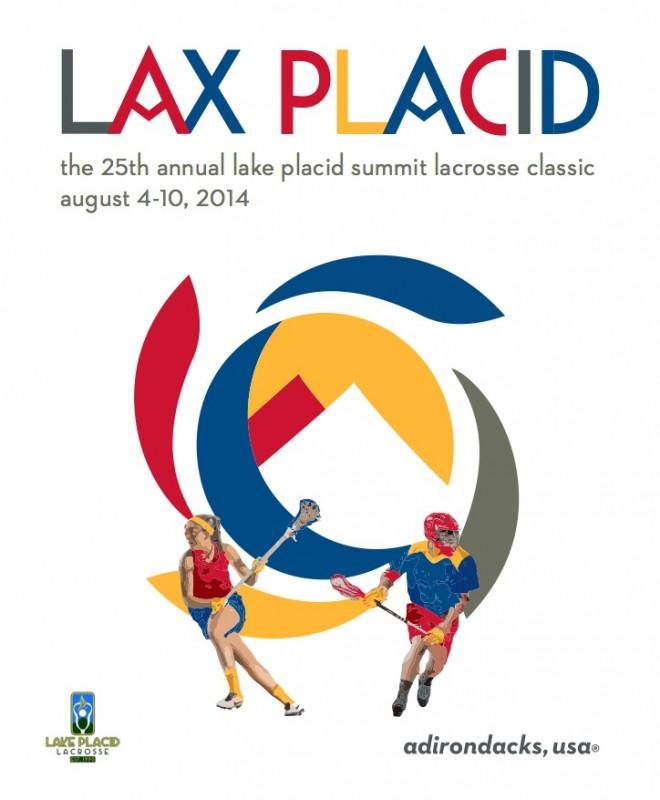 Many more events on hand
In addition to the big events coming up soon, after the lacrosse tournament leaves we take it down a few notches and have several weeks before any more big events hit town. This is the time for culture, community events and chilling and hanging out. There are free community concerts in Lake Placid on Tuesday evenings (Songs at Mirror Lake), as well as at most all the surrounding communities on various nights of the week. Check the events calendar for more information. In Lake Placid and nearby villages there are celebrations like firemens' field days, community days, art gallery openings, performances at Lake Placid Center for the Arts and so much more. Browse our calendar for events that will appeal to you and fit in with your vacation dates. You can search by date or just browse through everything. 
Plan to spend a night or two in our beautiful mountain village and immerse yourself in the local culture. Check our lodging pages for lots of options and check our activities listings for all the great things you can do here in the High Peaks Region, Adirondacks, usa!