As the weather becomes more and more summer-like in Lake Placid, the shift of focus moves outdoors for events and all kinds of activities. Cultural events are still on the calendars at indoor venues as well.
The Arts
Lake Placid is lucky to be home to one of the Adirondack's finest art centers, the Lake Placid Center for the Arts. June yields a full calendar of wonderful and entertaining cultural events. For two nights on June 6th and 7th, LPCA plays host to the national touring production of Avenue Q. Strictly for adult audiences, the raucously funny musical will have you rolling in the aisles with laughter. I saw Avenue Q on Broadway several years ago, so I can attest, it's very, very entertaining. The winner of multiple tony Awards including Best Musical, it is outrageous and irreverent, the story following a recent college graduate and his new neighbors living on Avenue Q. Part felt, part flesh and full of heart, come see what the fuzz is all about!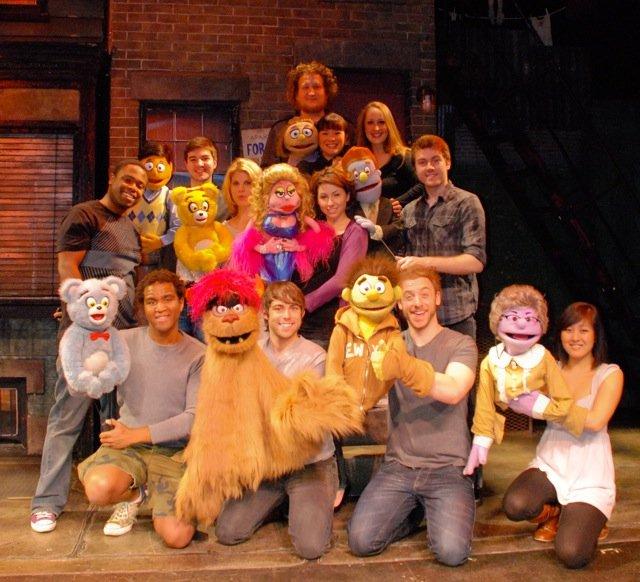 Following along after Avenue Q, don't miss the rest of the LPCA's June line-up including several National Theatre and Metropolitan Opera Live in HD presentations.
Blues comes to Placid
June is a big music month this year as Lake Placid plays host to the first Lake Placid Blues and Heritage Festival, taking place on the 20th, 21st and 22nd. With more than 21 blues bands from 4 states, 9 venues and spread over 3 fabulous days, this new festival should prove to be a great success. Including some of the top regional blues bands, the festival celebrates awesome music and the heritage of the Lake Placid area. Area lodging, hotels and motels are offering packages for this event, check out the Lake Placid Blues and Heritage Festival page for participating properties. So you don't miss a minute of this exciting new festival, we've provided a downloadable schedule for you to print out.
Sports events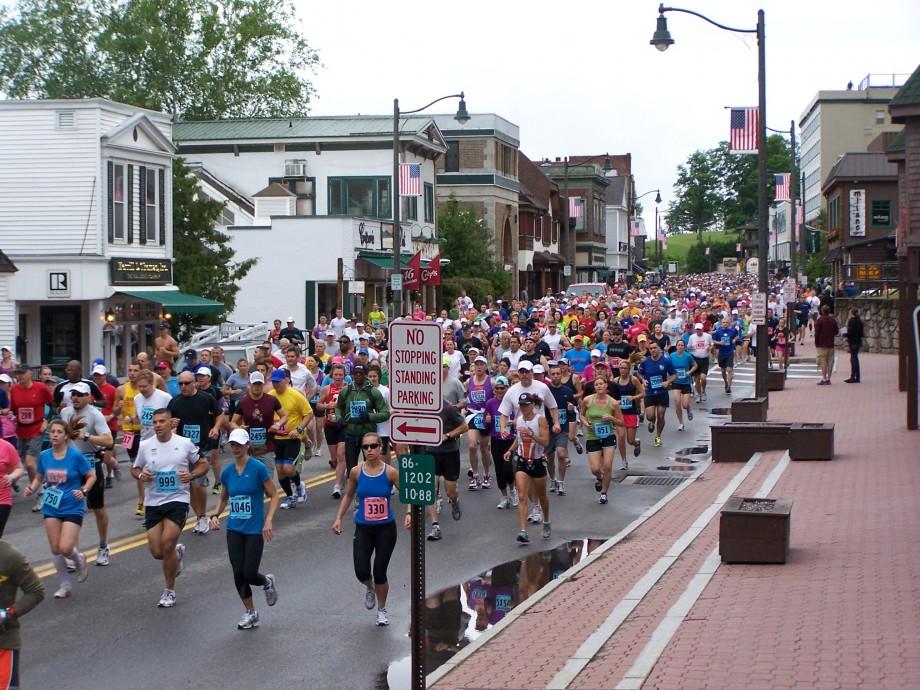 Always seeming to mark the beginning of summer is the Lake Placid Marathon and Half Marathon on Sunday, June 7. With its mass 8 a.m. start of 2500 runners up Main Street and around Mirror Lake, it's a sight to behold.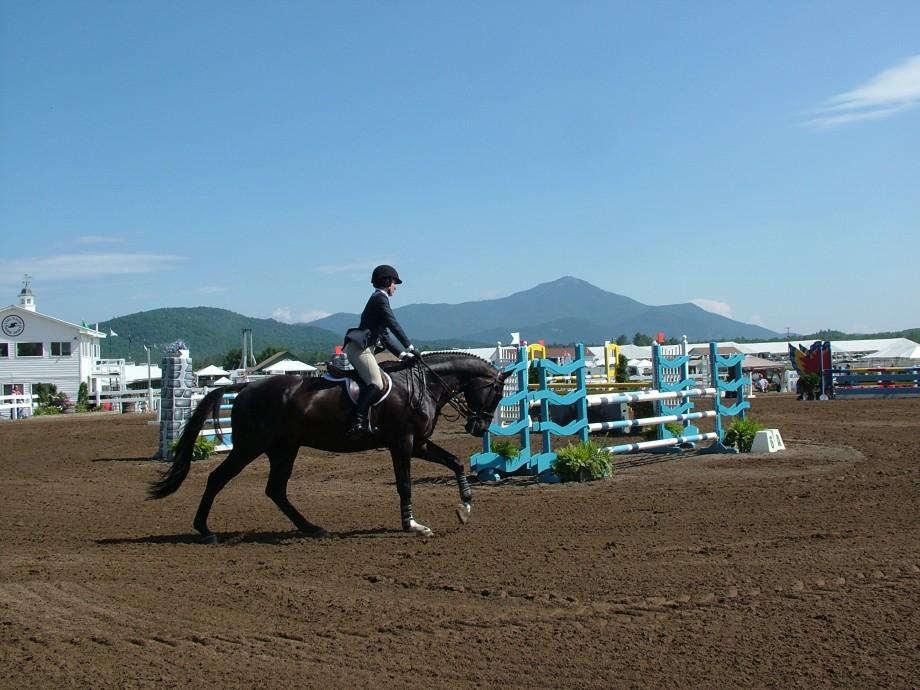 The Lake Placid Horse Shows hit town at the end of the month with the first of the now three show weeks beginning on Tuesday, June 24. The very finest of international show jumping arrive here to compete for some $750,000 in prize money over the three weeks of competition. The Lake Placid Horse Show is followed by the I Love NY and Adirondack Horse Show, with competition finishing up on July 13. This is the most popular show of the competitors on the show jumping circuit, so be sure you make plans to get out and see some of the action. Admission is just $2 on weekdays and $5 on weekends - or ride the trolley and get FREE admission. Tours of the stables and showgrounds are also given at 11:30 on Wednesdays, Thursdays and Fridays during the shows. For a minimal cost of just $1 you get to see 'backstage'. 
Other fun events
For some additional fun events stop at the 7th Annual Keene Valley Kite Festival at Marcy Field on June 15, beginning at 10 a.m. Sponsored by East Branch Friends of the Arts, this annual Father's Day event shares the field with the always popular Keene Valley Farmers Market.
If you want to try fishing and aren't sure if yo want to shell out for a license, give it a try during New York State's FREE Fishing Weekend, June 28 and 29. That' right, no license required for anyone in all of New York State that weekend. Give it a try!
Be sure to check the complete calendar of events for more details about June events in Lake Placid.