Tips from the Experts
Tis' the season for cold weather activities! I am by no means an extreme sports junkie but it is pretty cool to meet one. The manager of an ice climbing school, Matt Wiech, allowed me to pick his brain about a sport that I know little about.
When Matt started climbing in 1996, he ended up coming to the Adirondacks with mentors to use the wonderful climbing terrain we have here. By 2004, Matt was a New York State Licensed Guide. After coming up here throughout the years like many others before him, he became hooked on the uniqueness of the Adirondacks. He is proud to say that he has put down roots in a place he truly enjoys living. Ice climbing has even become a family affair for him and his wife. According to Matt, his wife is a fair-weather climber so they can even spend some quality time together in away you wouldn't normally think of. Some of his favorite places to go ice climbing are Roaring Brooks Falls and Poke-O-Moonshine Mountain.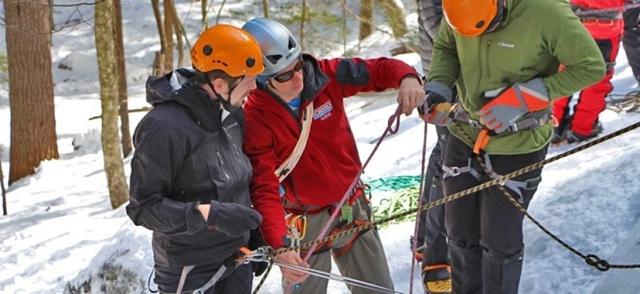 Seeing as I am not an ice climber, I asked Matt what his top three qualities are to look for in a guide.
Top 3 Guide Outdoor Prerequisites
1.) The guide should be American Mountain Guide Association (AMGA) Certified. This is a national organization that provides training, exams, and continuing education in this profession. All of the EMS Guides have some level of AMGA certification, they are recognized at a national standard for guiding. That would definitely make me feel more comfortable knowing that my guide had an excellent level of training before climbing a piece of ice on the side of a mountain!
2.) A local knowledge of climbs is a great attribute to have in a guide. This is someone who lives in the area so they are constantly out on the terrain and have familiarity with it. Also, this is someone who can give guests an idea of where they might want to eat or drink after a day climbing.
3.) As a guide service, they should be making every effort to get to know you before you arrive. What your experience is, what type of a challenge or easy climb you're looking for. A great guide service will get to know you and what you are looking for so once you're in front of them they understand exactly what you want out of your climb.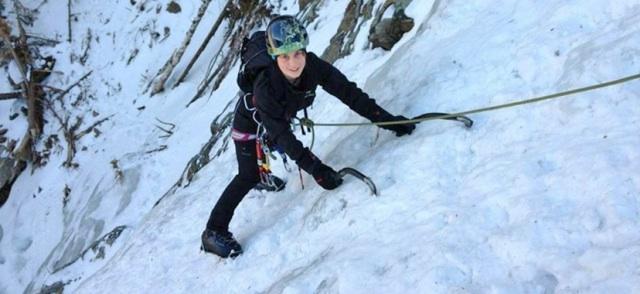 If you are a beginner like myself or an intermediate or even advanced you can schedule day trips with guides. There are different group courses you can participate in with the EMS Climbing School. Set courses for the winter season can be found on the EMS Climbing School website. Custom Private Guiding Days are also available for those who do not want to go out in a group. Getting to speak with Matt has definitely opened up my mind when it comes to ice climbing, I might even try it one day!