Now matter how you look at it, Ironman is a big day in Lake Placid. Whether you are participating or spectating you need to have plan in order to have a successful day. For years I have tried many different ways to spectate the wonderful event, and the best way that I have come up with is with a mountain bike, using the great trails we have at our disposal in Lake Placid. Spectating with a mountain bike allows riders to easily get from one part of the course to the other while getting some exercise, having a good time, and not having to worry about traffic closures whatsoever.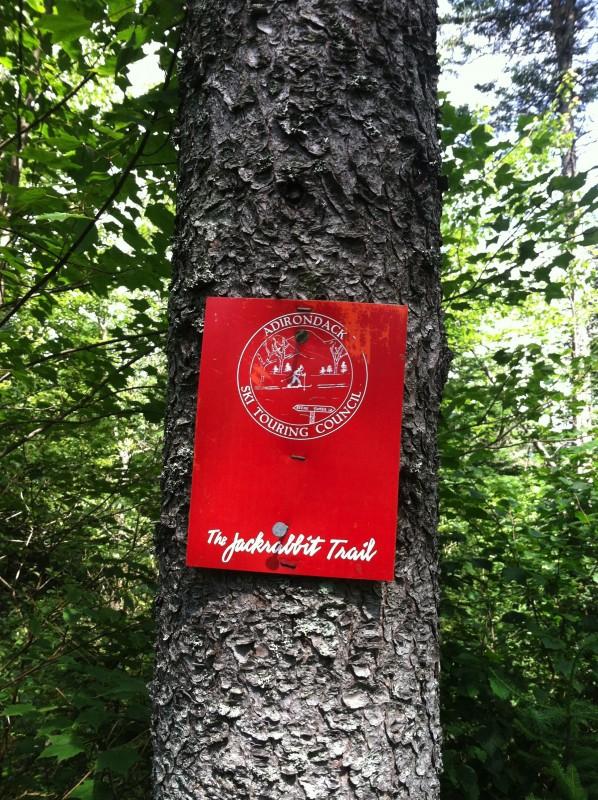 The Jackrabbit Trail is the key to successful spectating. Riders will want to access the trail where it crosses the Lake Placid Club and Resort Golf Course right across Rt. 86 from Northwood Rd. The Northwood Rd./Rt. 86 intersection happens to be a great place to watch riders on the cycling leg grind up the hill and make their turn onto Northwood Road. For a real inspiring experience stand at this spot about a half hour before the bike cutoff. I had the pleasure of being at this spot in 2012 and I have never seen so many exhausted people dig so deep within themselves to keep their dream alive.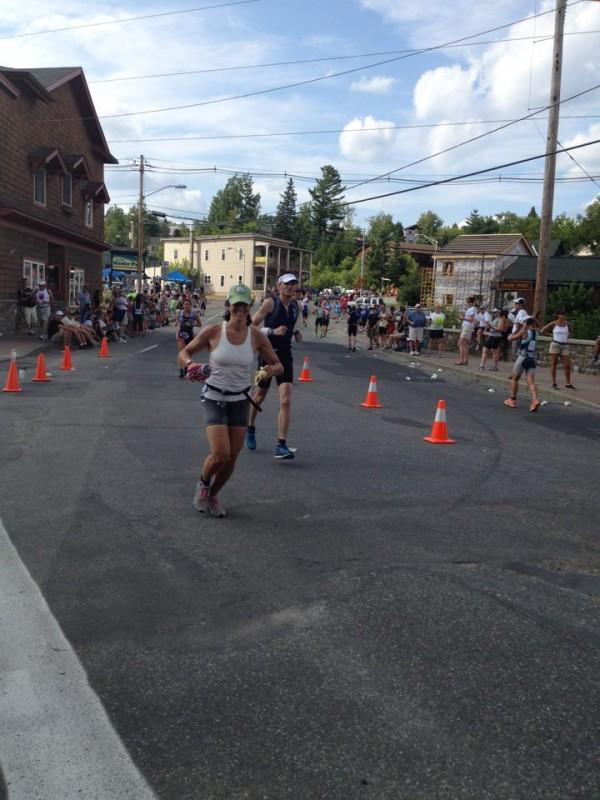 If you are tracking a friend who is competing you can cheer them on as they ride up Northwood Rd. then head down the jackrabbit Trail towards River Road. Once you start riding on the trail is plenty of time to see them on the run course down on River Road. You may even want to take a detour onto one of the trails prepared by a group of volunteers who call themselves the Barkeater Trails Alliance (BETA). A convenient detour off of the Jackrabbit trails would be a right turn onto "Flying Wasp," a left once your hiut the double track, and then another left onto "Algonquin," which leads right back to the Jackrabbit trails. Maps of the "BETA" trails are sold at Placid Planet Bicycles and High Peaks Cyclery.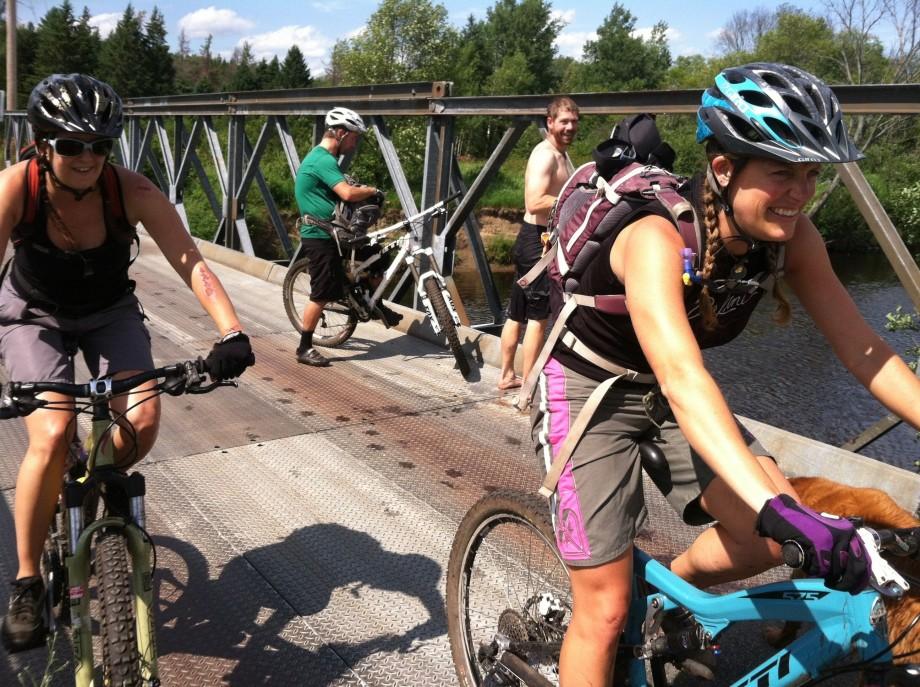 At the end of the Jackrabbit Trail you will reach River Rd. and the Steel Deck Bridge. This is a great place to stop and watch runners trot by. Riders can continue along the Jackrabbit Trail, up to the "Craigwood Trails" but it does require paralleling the course for about a half a mile. Spectators should probably walk their bikes next to the run course until they can cross at Maynard Rd. and continue to follow the Jackrabbit trail up to the "Front Nine."
To make it back to the finish you will have ot do the enitre route in reverse, which does invlove a significant amount of climbing so leave plenty of time to avoid missing your friend's proudest moment. Ironman day is a really fun day in Lake Placid, and just because you didn't register for the big event doesn't mean you can't get outside, and enjoy some riding.