Just happened to be heading through the area of this short loop and decided to check it out and do a short trail run.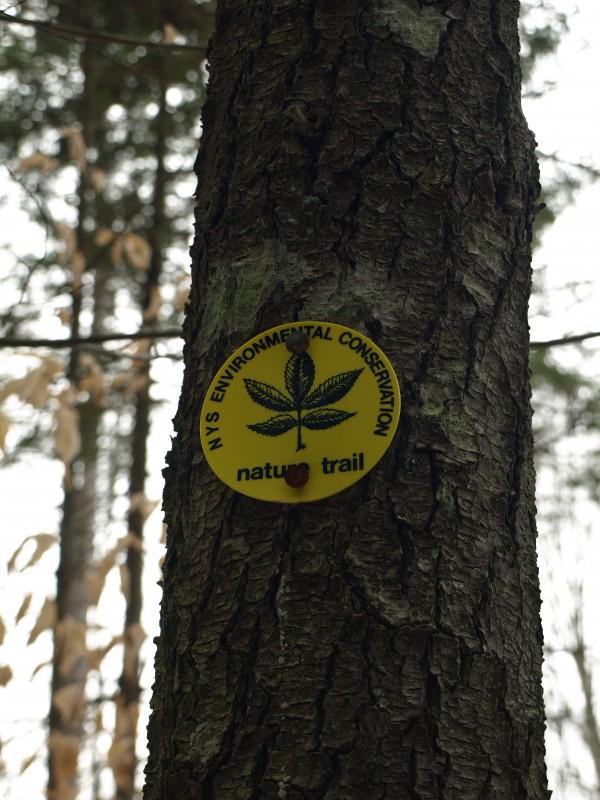 We dropped down off the backside of the parking are and proceeded to the trail register to sign in, after a bit of stretching we were off. It didn't take long to reach the glacial erratic at the trail junction for the lollipop loop. We decided to head in a counter-clockwise direction. We thought that maybe if we did it fast enough we could turn back time – we didn't.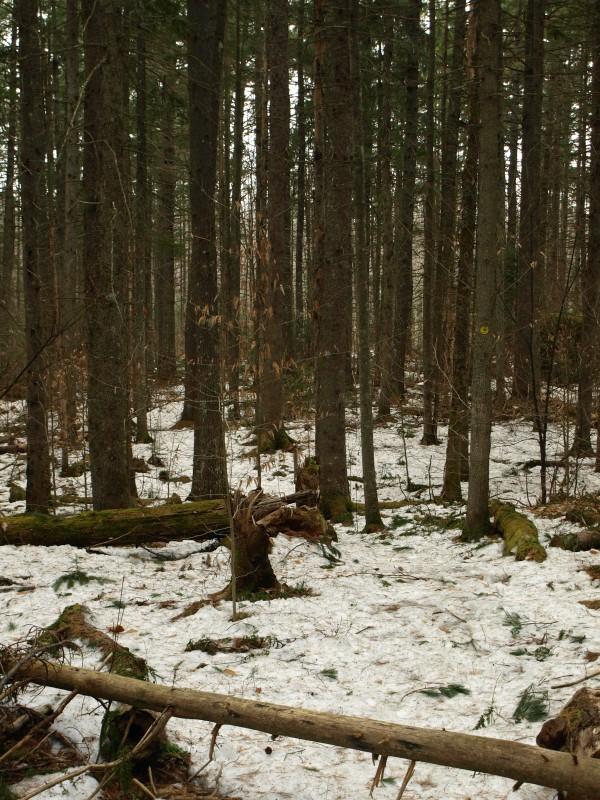 We enjoyed the few rolling hills along the trail that meandered through old stand of tall evergreens. Once we got to the backside of the trail near the property line we could distinctly see the forest edge and the area where deer frequent. The loop is very subtle and a true joy to be on. Once we arrived back at the erratic we decided to head back to the car and maybe see if we can discover some other new trails in the area. But that's another story...
This trail is a true joy to be on. This trail is perfect for all ages and abilities. This loop also makes a great option for trail runners if they want to do several loops, or, in winter a great cross-country ski trail – again for all ages and abilities. For a bit more information on the Fernow Plantation Trail, check out our hiking pages.