Our first girls camping trip was a spontaneous weekend on Polliwog Pond near Upper Saranac for a handful of women way back in 2000. It has since evolved into a five day yearly tradition planned with eager anticipation every year since. This past June was our 13th annual. I'm reminded that it's only a month til we can reserve our campsites for next summer (nine months out - no sooner!).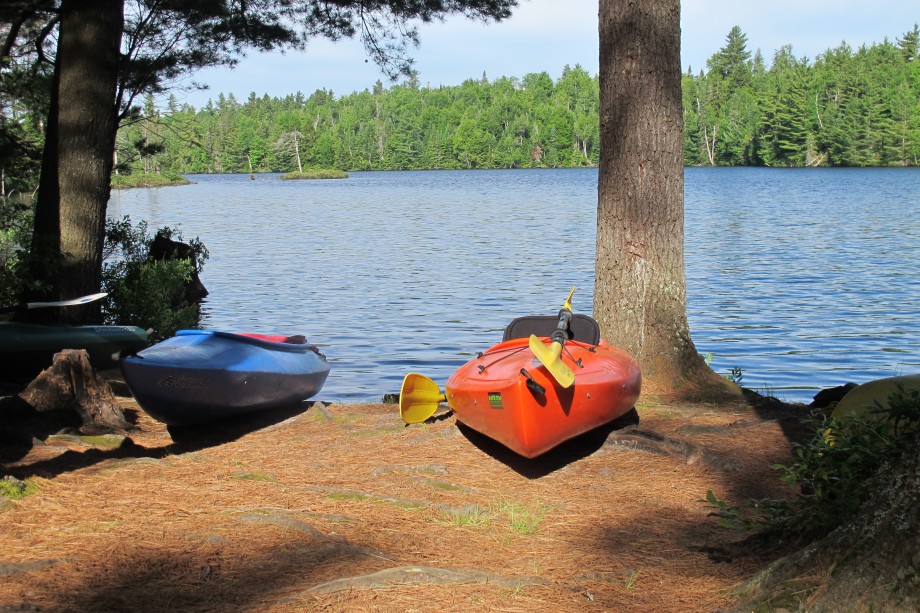 Camping has a whole new meaning when you camp with us! When leaving the campground one year, the ranger commented he'd never seen so much "stuff"! We have our "needs". We started out those many years ago on Polliwog Pond with tents and a couple of coolers. We've now grown into a veritable moving city of sorts. Every year someone buys a new gadget or two or a cool piece of equipment designed to make camping easier and better. We've got tents (I mean BIG tents) for our food and bar area (yes, bar), some of us now have little motor homes, pop-up campers or conversion vans, and some of us still sleep in tents. Our husbands marvel at how many weeks we all spend gathering supplies from around our respective homes for the 5 day outing. Did I mention we don't allow spouses or men in general for that matter? Not that we don't love our men, but this is a girls week. There are two hard and fast rules - no kids, no men.
The NYS DEC operated campground at Buck Pond is our home away from home. We keep going "home" to Buck Pond after having tried a few other places. One reason is the need, as we find ourselves in middle age, for more creature comforts than primitive sites afforded. This particular campground has flush toilets and a hot shower, which have admittedly spoiled us. Our sites are within a very short walk of said facilities, spoiling us even further.
Accessability to
paddling
and
swimming
are the top two requirements for a suitable location for this yearly outing. Buck Pond has both, but paddling is our favorite activity. Our sites are located right on Lake Kushaqua, so we can hop right in our kayaks and
paddle for literally miles
- even as far as Rainbow Lake or up the Saranac River or into Osgood Pond. There are several road loops within the campground as well, suitable for biking, as well as a bathing beach on Buck Pond itself. But mostly we sit around one central campsite eating, talking, sunning and de-stressing. We cook gourmet meals and bring fine wines. It's just the best week of the year!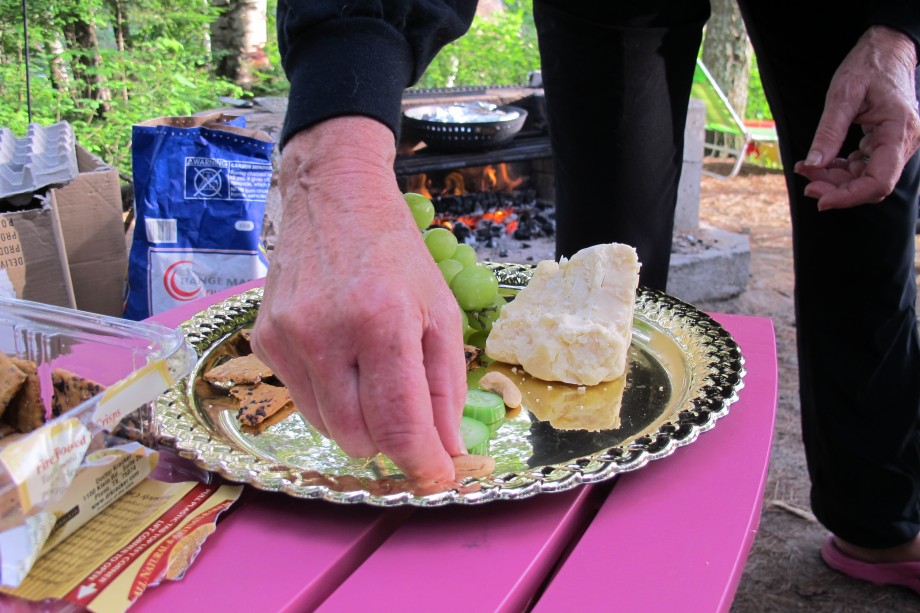 The wildlife is impressive as well. This past June we had the privilege of seeing two Common Loon chicks each take their very first swim, with their proud new parents carefully guarding their every move. They were only hours old. There's nothing to compare with that experience. Two years ago a moose walked out of the woods near the campground entrance right in front of two of us. How exciting is that?! We frequently see Bald Eagles soaring over the lake, Osprey, ducks galore, and oodles of songbirds. You never know what random wildlife you'll encounter.
Wildlife abounds: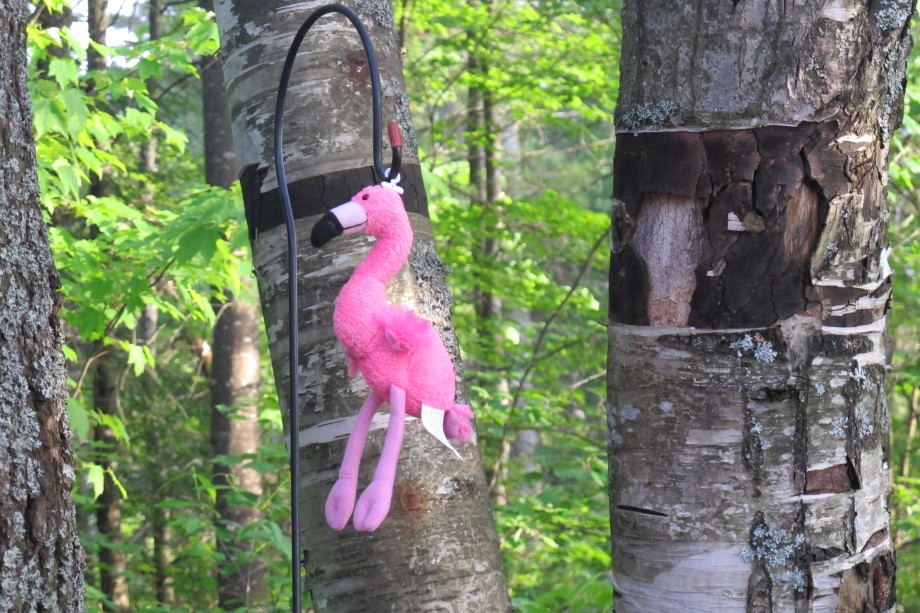 We even have culinary craft projects!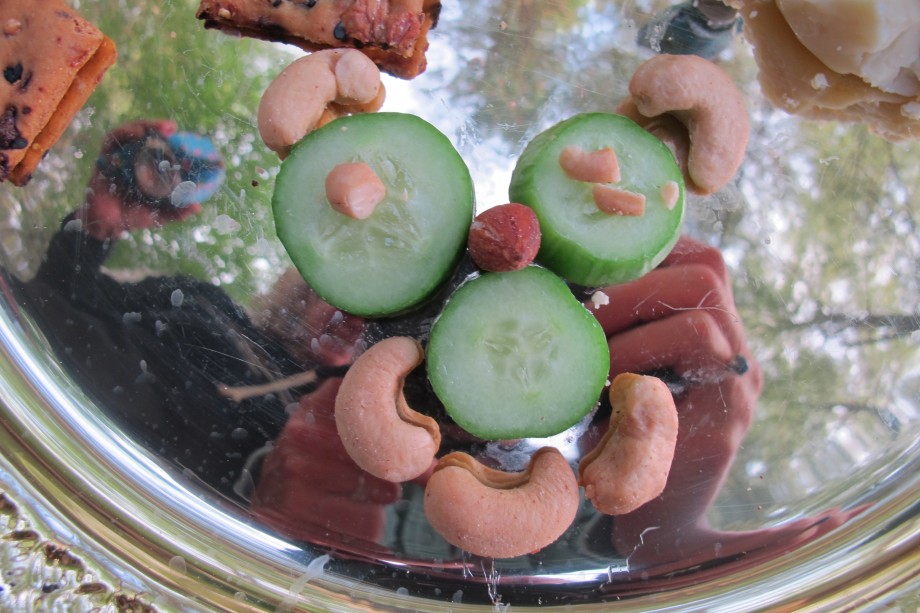 If you haven't experienced camping in the Adirondacks, you must. You can accomplish it much more simply than we do as well! There's nothing like sitting around a campfire, watching the millions of stars at night, hearing bullfrogs croaking, and waking up to the very first light of dawn, peering out at the completely still, mirror-like water to watch the mist rising. And then you hear a loon call out, and your whole day is made.