What exactly is a poetry slam?
According to Wikipedia, "a poetry slam is a competition at which poets read or recite original work. These performances are then judged on a numeric scale by previously selected members of the audience." It goes on to explain in detail how the competition works and what role the audience plays in the event.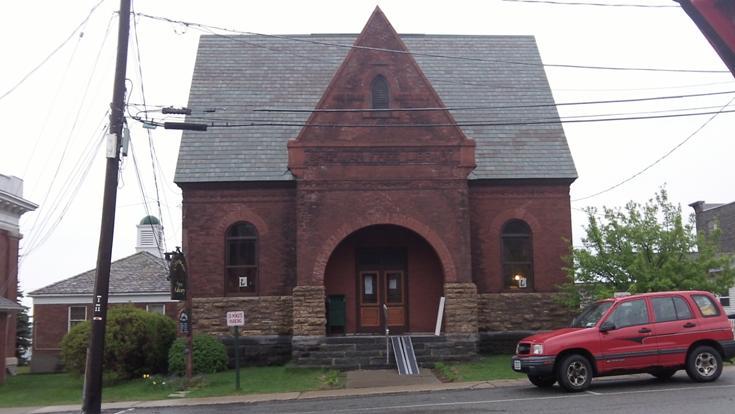 But I am on my way to the Poetry Slam at the Sherman Free Library in the Lake Champlain village of Port Henry and wonder just what I am getting into.
I know that according to North Country Public Radio today is a highlight of April's month-long celebration of poetry—it is Poem in Your Pocket Day.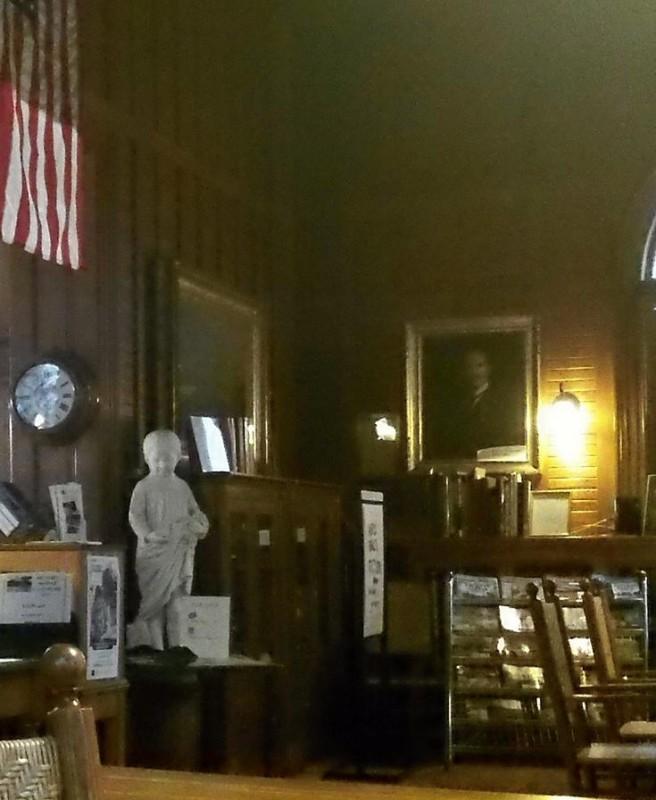 I am the first one to arrive for the event and all is kind of quiet at the library so I take some time to observe. I have never been in this library before and it is a remarkable structure. The outside is brick and not so uncommon looking but the inside is rather striking. It is all wood paneling, from floor to ceiling and because of the curvature of the wall-to-ceiling wood, I feel like I have entered a new-age Ark filled with books and museum pieces.
I notice the modest Keep a Poem in Your Pocket display and hope that participants in the Slam will begin to arrive soon.
After a short while, three older women are at the library door. One needs assistance up the stairs and enters leaning heavily on a sturdy cane.
We introduce ourselves as a fourth woman (Mary) enters. I learn that she is a retired English teacher and that she and I are the newbies to this circle. The poets in this intimate gathering are Sandra, Dorothy and Mary.
They are a little slow to share their poems at first, chit chatting about other exploits. Dorothy asks Sandr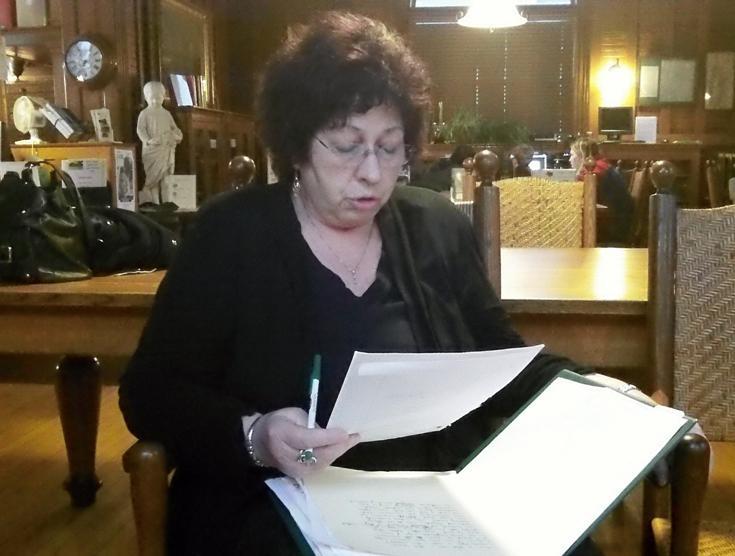 a how she's been and she immediately responds, "Well, I've been writing away. I do the Port Henry Fact Finder and have been for about a year and a half now. It takes all my concentration."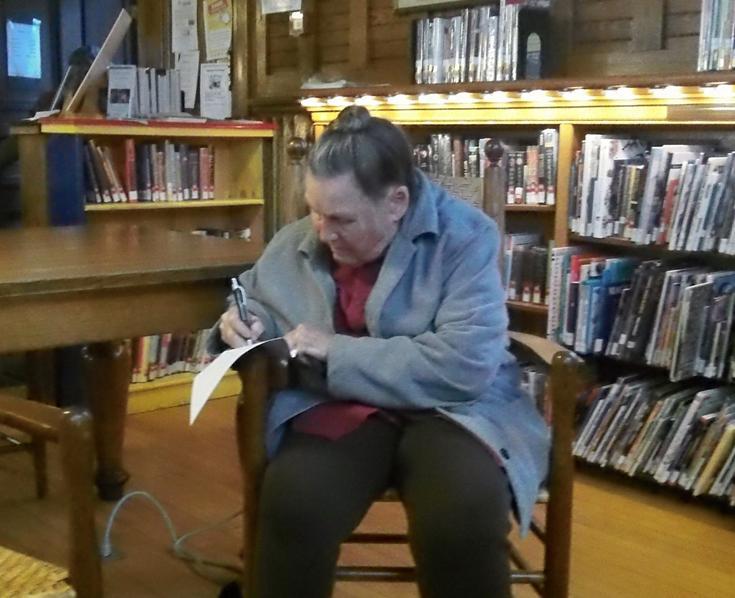 I ask if the library has any copies and the librarian (Jackie) promptly presents us each with five stapled sheets full of information about happenings in Port Henry—from in-depth coverage of Town Board meetings to social library events, happenings in the Adirondack Park, schedules of public meetings, church times and even a posting of local restaurants and their hours of operation (very important information during the shoulder season in the North Country). The Fact Finder is published every two weeks and I can see why it keeps Sandra so busy.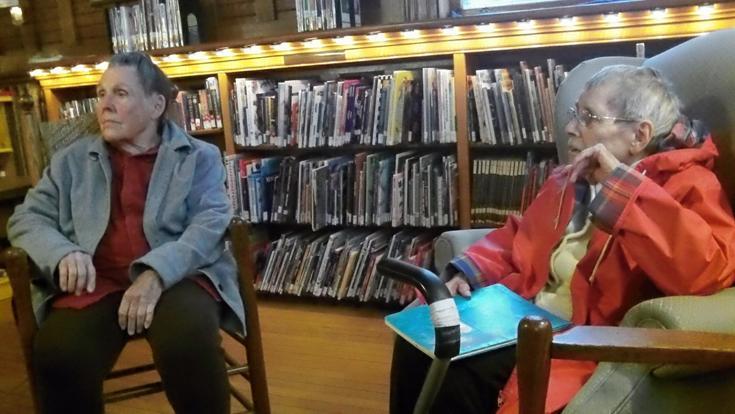 As the ladies begin to delve into their poems there is a new energy about them. In fact, as the evening progresses, they hastily rifle through their papers eager to share poems that may be similar to one that has just been read or that they have been reminded of by another poet.
These are well spoken women who choose their words carefully. Their poems are thoughtful, concise, and colorful and they paint pictures with their words with masterful brushstrokes.
Nature is a common thread uniting many of these original works.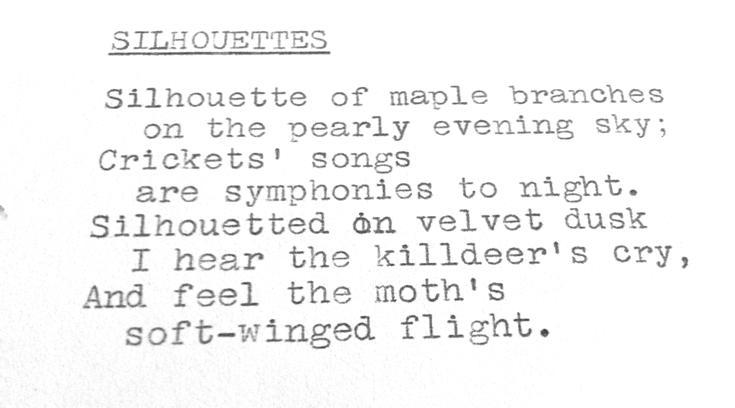 I regret that there aren't more audience members at this Poetry Slam to hear the evocative and inspiring poems of these three. I invite them to share one short poem with my blogging public and Dorothy and Sandra take me up on it.
"Silhouettes" is one of Dorothy's favorites and Sandra's "Cat's Eyes" triggers smiles among our little gathering.
These ladies have an energy about their writing that is contagious and there is talk of another "Slam" in the future at the library. If you should come upon a recurrence of this event, it is well worth checking out. For more information on events at this library click through to the Sherman Free Library website.
         --Kathleen Recchia has been enjoying the arts in the Adirondacks for about 20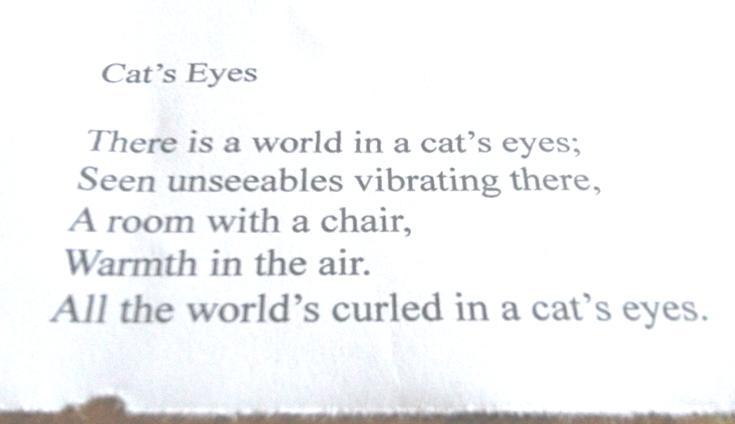 years—both as observer and participant (acting, directing, and producing). She also enjoys cross-country skiing, juggling, and hosting visitors to the area at her bed & breakfast in Jay.