On Wednesday Whiteface ended up with 14" of fresh snow in what was the best opening week storm we have seen in a decade.  We were absolutely thrilled to end up with such bounty from Mother Nature and Old Man Winter, what a homecoming!
Whiteface opened on time, early in fact, with the Face Lift spinning at 8:19 a.m. and we were even able to open the summit of Little Whiteface for top to bottom skiing and riding on over 1 mile of trails.
But the most important story of opening weekend to me is welcoming home all of our winter friends old and new!
Here Season Pass Holders discuss opening day:
Jack Van Wie: "Great opening day, the snow was soft and the skies were blue!"
Nathan Allot: "Fantastic Whiteface opened, great first day, good snow and a terrific start to the year."
Atom Farrell: "Fun opening day, bummed out the Gondola was not open" (*please note at time of morning first run interview the Cloudspilitter Gondola had not yet opened. :)"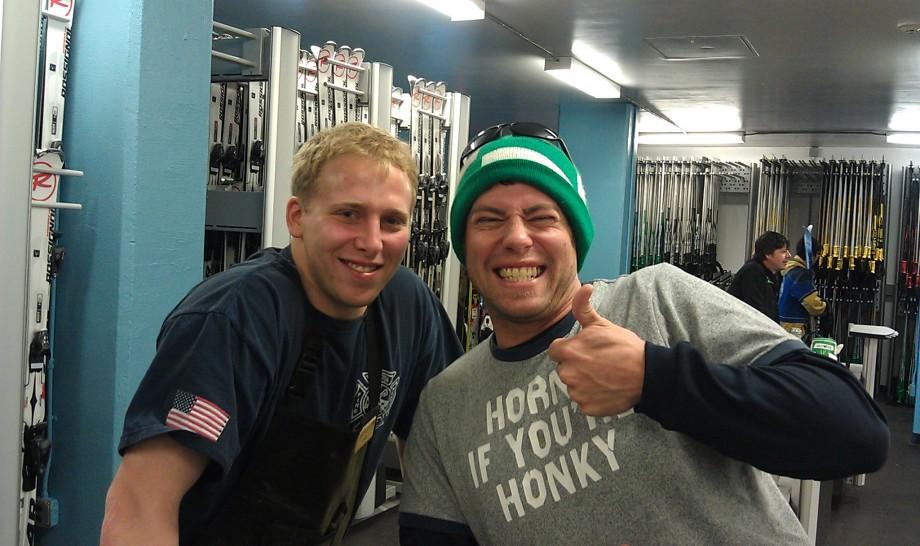 In what was one of the greatest surprises and winning the travelled the furthest to get here award, Eddie Geserick(right) showed up at the mountain.  Eddie has been a long time supporter, employee and lover of Whiteface.  He moved to Mammoth over the summer and is now on the Mammoth Hill Safety team, full time.  His love of Whiteface runs so deep, he surprised the mountain by showing up today and informing us that he will be volunteering for 20 days this winter.  That is one heck of a commute!!!  When I asked him for a quote he simply stated "There is no place like home."
Not to be missed Chris(left) is a member of our awesome rental shop team and he is stoked for our new rental shop and Rossignol Experience Center!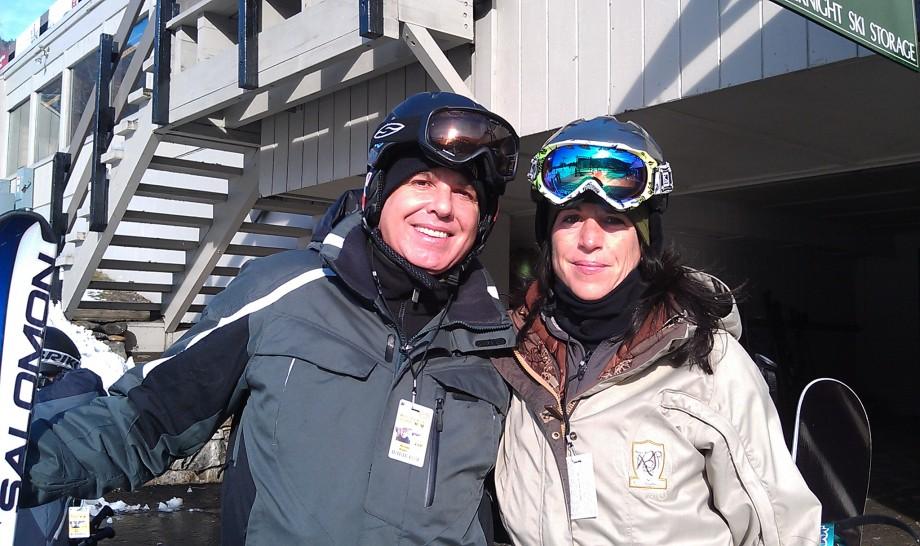 I met Michael this morning as he was using one of our day lockers and wow what a story!  Both he and Carol Ann left Long Island at 9 p.m. last night after Thanksgiving dinner.  They arrived in Lake Placid at 2am!  Huge shout out to make it out on the hill for first tracks today, that is AMAZING!  I hope you had a good time out there! 
Then while taking some pics of the Base Camp Cafe I ran into Cindy and Elizabeth hailing from New Jersey.  I first met Cindy, Elizabeth, her brother Teddy and father Walter years ago when the kids challenged me to race on the NASTAR course that we formerly operated.  It seems that I embellish quite a bit on my Coca Cola Snowcast Report about how awesome my racing skills are.  I will never forget seeing these kids race past me on the course all those years ago.  Now I am so thankful that we are such great friends and they still ski better than me.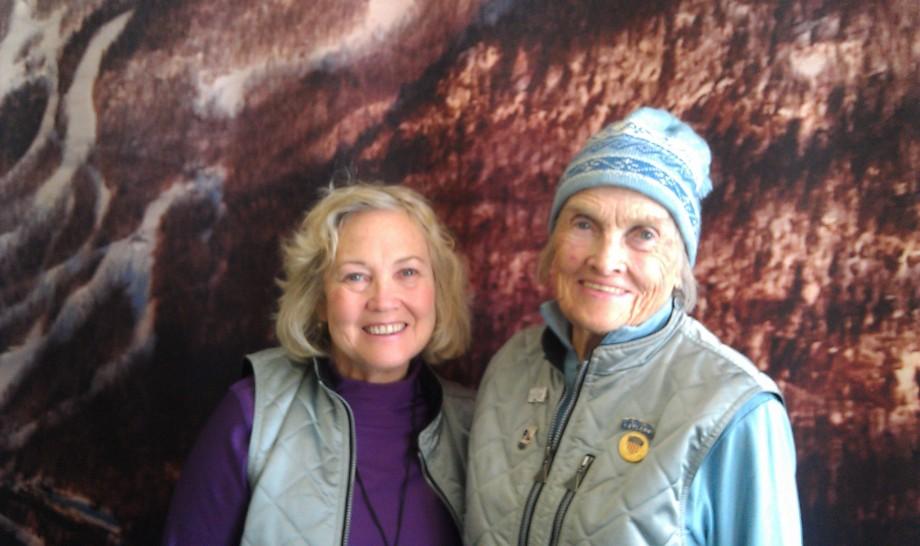 Christina and Freddie Anderson.  Classic and Awesome!  If you do nothing else at this moment I ask you to watch this youtube video as it could very possibly change your life.  Freddie is 90 years old and still skis and teaches skiing with her daughter Christina at the Schenectady Ski School.  They teach over 1,400 students a week which is outstanding!  Christina and Freddie have an amazing love of the sport that is contagious.
All I can say is that I want to be exactly like Freddie when I grow up!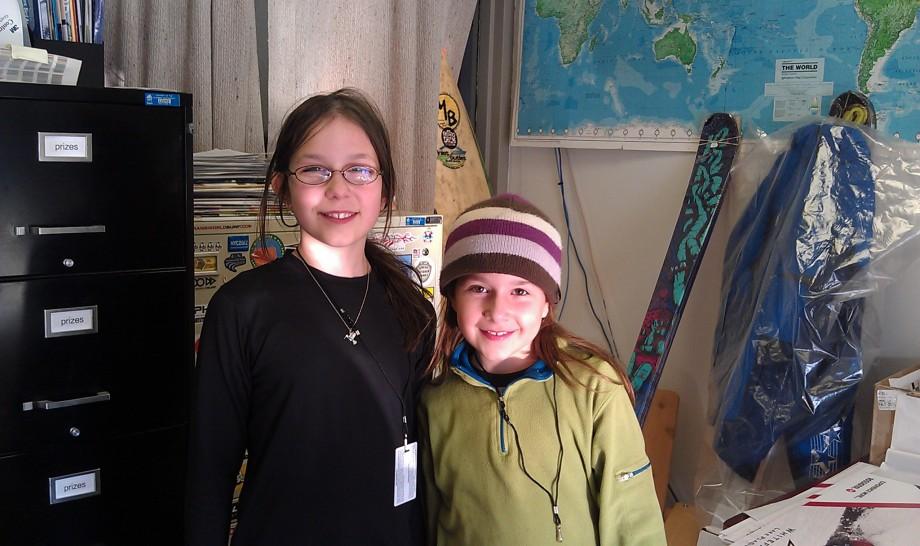 Blythe and Claire came up with their Mom and Dad for the weekend.  They left CT at 5:30 a.m. this morning to make it to Whiteface by 11 a.m.  Wow!!!  I also have to say two of the loveliest letters I have ever received were sent to my by these fantastic girls.  This year is their first year as full season pass holders!  I am so psyched for them.  Blythe is looking forward to being perfectly free on the slopes and taking in the Adirondack air while her sister Claire is looking forward to great conditions and trying new trails.
As for myself, today is the reason that I love our mountain so much, the amazing and awesome people that gather here!!!! 
- Bridget Widget