I finally caved and ordered a smart phone. It arrived yesterday in a high tech-looking little box. I was afraid to open it. I was afraid to turn it on. When I finally got the courage to do so, it automatically guided me through setting up all my contact lists, synching them and building what I found to be an unexpectedly gigantic list. What I didn't realize it would do was add ALL my Facebook contacts - a very large list - and included cell phone numbers for most of those people. Kind of scary that it finds those things so easily! So, there I was with an incredible piece of technology - now what?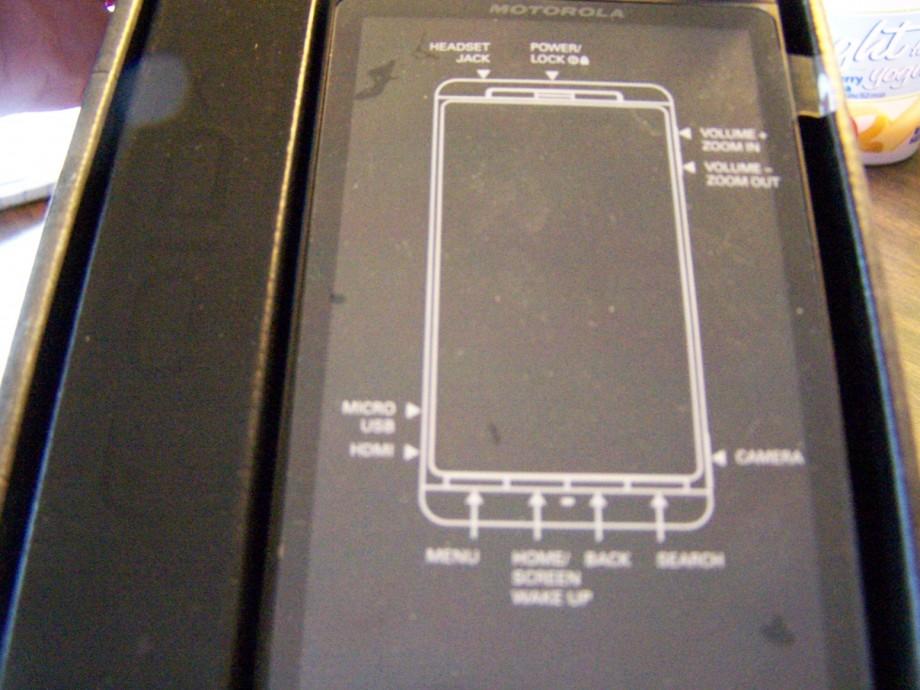 My next step was to play a little with my new gadget. It scared me. It's way more phone than little ol' me really needs! But, maybe not. One of the cool apps I found was SCVNGR. It's something I'm a little familiar with, so it was a no-brainer to take that for a spin. In my work I've been researching this incredibly cool app, the creator of which has intentions to "build a game layer on top of the world". It's an amazing concept and they've been very successful in their efforts so far. By going places and doing challenges, players can earn points that can be redeemed for rewards. Players are also able to broadcast where they are and what they're up to to their friends on Facebook and Twitter. By doing challenges, players can unlock badges and real-world rewards, such as discounts or free items.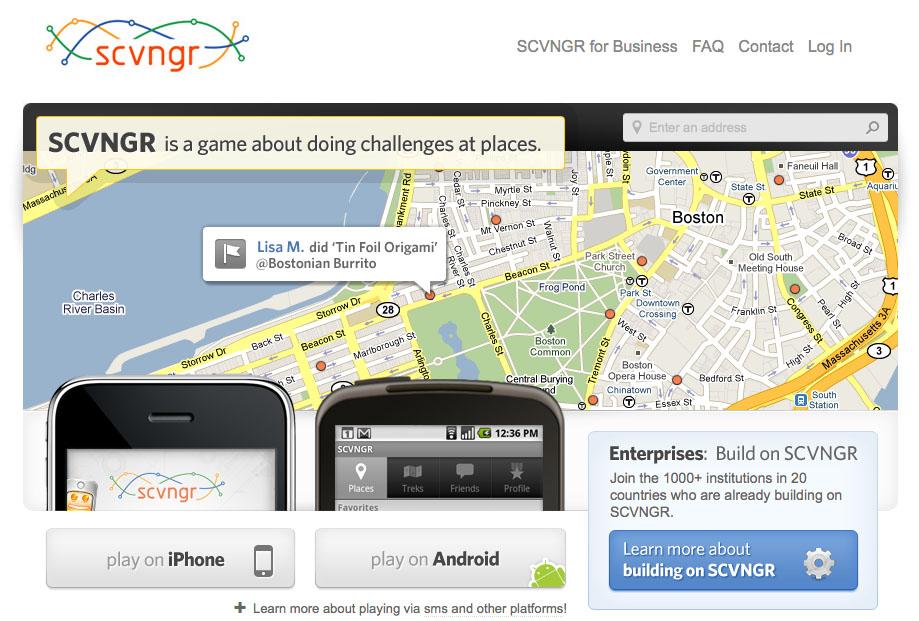 Here at the Lake Placid Visitors Bureau  we're investigating adding our own SCVNGR place location on which local businesses can build their own challenges. We currently have a test trek and some challenges ready for you to test drive. Add the SCVNGR app to your phone and try it out when you're in Lake Placid. There are already a few Lake Placid businesses with challenges. We'll be working on this during the next few weeks and hopefully creating the treks and challenges around our region, then inviting businesses to build on our base layer for free. It's very exciting! Stay tuned for more!
The Adirondacks, despite being a six million acre park and a vast, protected wilderness, are now well connected - so well connected at this point that even the tiny hamlet of Keene Valley, the home of many of the Adirondack High Peaks trailheads has its own cell tower! It will soon be activated. How amazing is that?
In the meantime, my phone is becoming a little more familiar feeling. Now I can actually take a picture anytime I run across one of those spectacular Adirondack moments and discover I don't have my camera! It takes great photos and interfaces nicely with my computer, making sharing it on our Facebook page a cinch! It even comes with a little teeny tiny micro SD card, for which I have a reader at work! Very cool. This makes my job easier and helps us keep you abreast of what's going on in Lake Placid moment to moment.
First panorama on the new phone - Mirror Lake and sun!
I thought I had all the technology I could manage up here in the mountains and still have time to get out and do the things we Adirondackers do . Now I'm not so sure I was right. However, this new phone is very cool and will keep me, and you, connected in ways I didn't dream possible just a few short years ago. And don't forget, make sure you check in with Foursquare and SCVNGR at the Lake Placid Visitor Center when you visit Lake Placid next. See ya in cyberspace!