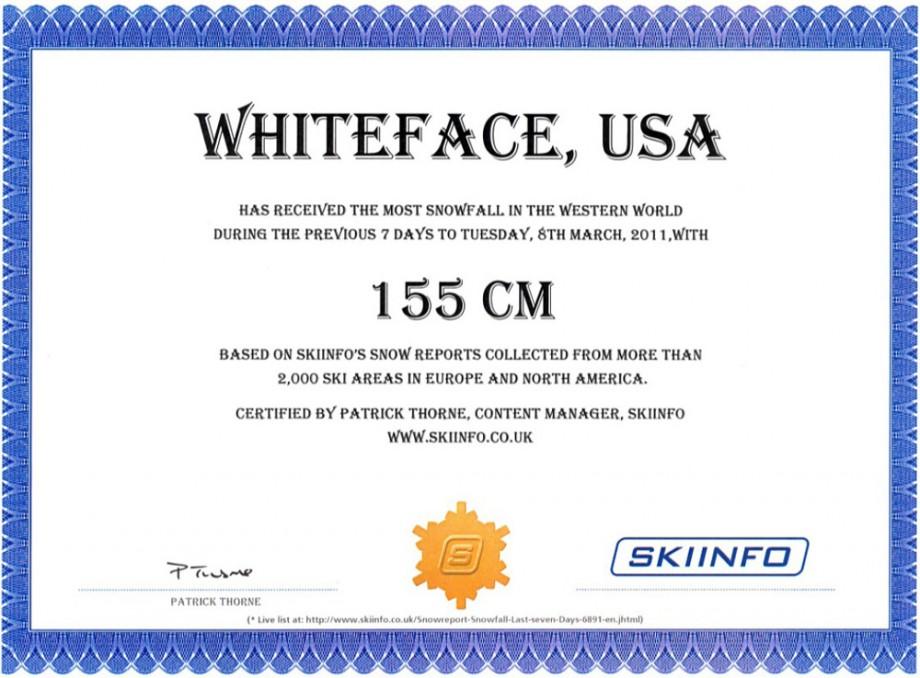 The word of the week is "snow".
The beautiful result of a temporarily inconvenient blizzard left our region absolutely buried in close to 30 inches of the stuff on Monday.
Though we "Adirondackers" pride ourselves on our toughness, that much snow definitely takes an extra bit of work to clear from walkways, driveways in order to return to normal life.
On the other glove, Whiteface received the most snow of any resort in the western world during the week!
---
Speaking of snow...
Since the storm was predicted and promoted by the local and national weather service, my sister and I decided to take advantage of the calm before it to embark on a short snowshoe.
We live in the Lake Champlain Region, and there are many hiking trails in the area, including a network called the Champlain Area Trails (CATS). With limited time, we decided to take a short hike on the trails in the Split Rock Mountain Wild Forest.
 As a resident of the area, I'm embarrassed to say that I had never hiked these trails before. I'm pretty sure it's because of this:



---

NOTE: The Split Rock Mountain Wild Forest is home to Timber Rattlesnakes (Crotalus horridus) a threatened wildlife species that is fully protected by New York State law. Under NYS Environmental Conservation Law it is illegal to take, shoot, import, possess, transport, or sell a timber rattlesnake.


---
I am afraid of snakes, plain and simple. There's no danger of me possessing or selling one. I realize that they would rather avoid humans altogether, and that there is very little chance of running into one on the trail. I hoped that the chances were even slimmer in the middle of winter!
There are several loops with about 11 miles of trails that start from he trailhead is located on the Lakeshore Road between Westport and Essex. My sister and I embarked on snowshoes, her dog Tyler on his paws, and decided to take the 1.8 mile trail to Snake Den Harbor Overlook.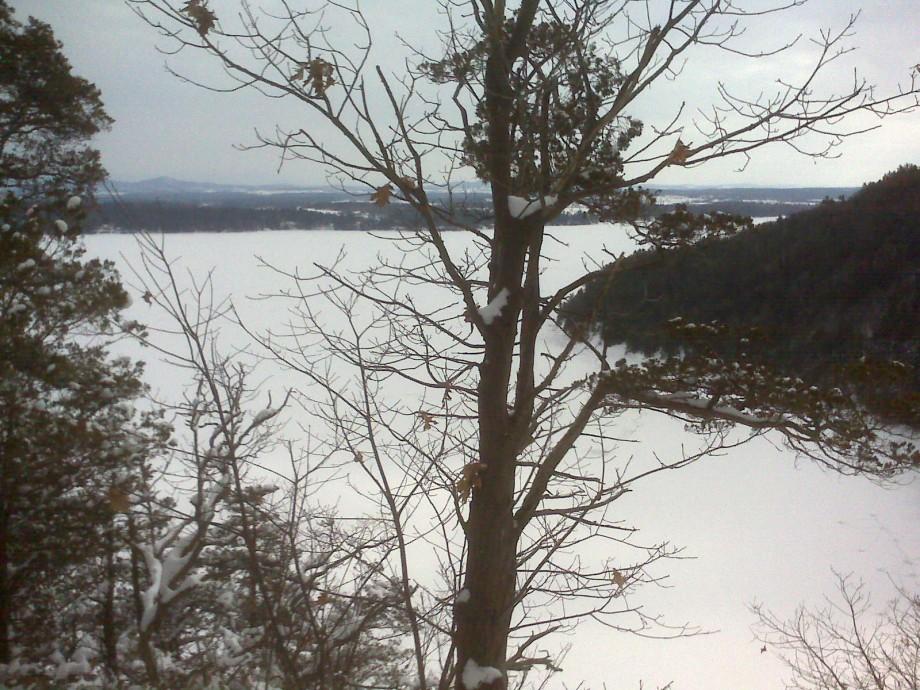 The trail doesn't offer much elevation change, and makes for a really nice leisurely 2-hour-maximum outing. Most of this particular trail is accessible to snowmobiles, so it was nicely groomed for our convenience. We met one pair of skiers on their way back from our destination. As if it was required to talk about the weather, they said almost in unison, "perfect winter." We agreed, and had a short conversation before heading on about the incredible snow year we've had for outdoor recreation.
We arrived at the overlook without realizing it at first, though the "end of trail" sign was a good hint. The view is a bit obscured by trees until you venture off trail a tiny bit, which I did carefully as the trail is not too far from a steep, trail-less decline. There I had a great view of both New York and Vermont south along Lake Champlain.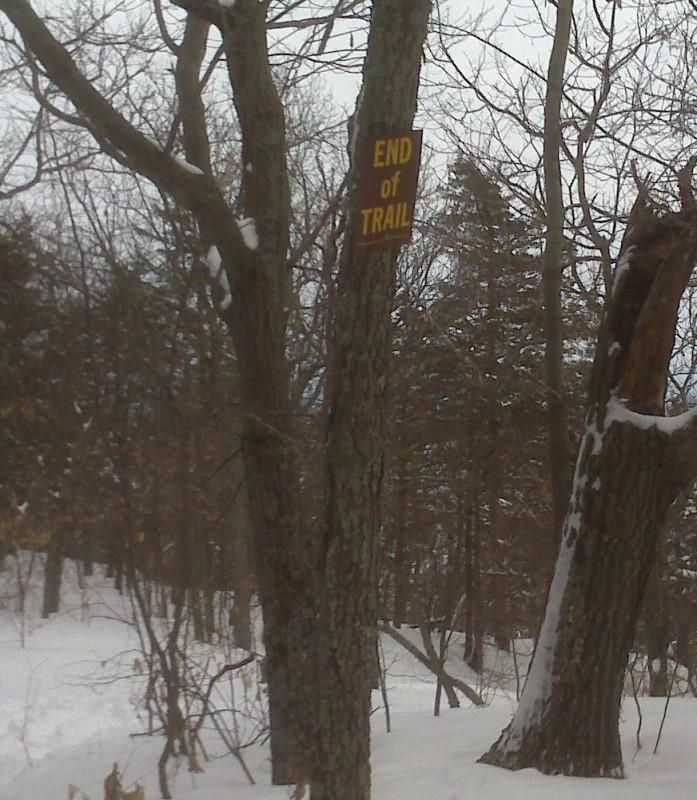 We took a couple of pictures and made our way back to the car, passing one more smiling couple on skis along the way. As expected, they happened to mention the great snow we've had this year as they stopped to allow us to pass. We agreed, and let them know that we hadn't seen any snakes, either.
Kimberly RIelly is the director of communications for the Lake Placid CVB / Regional Office of Sustainable Tourism