Tucked away in a far corner of Placid Lake sits the Lake Placid Lodge. With a commanding view of the western half of the lake, Buck and Moose Islands and Whiteface Mountain, Lake Placid Lodge has not just the location going for it, but a phenomenal new chef and a nearly indescribable ambience as well.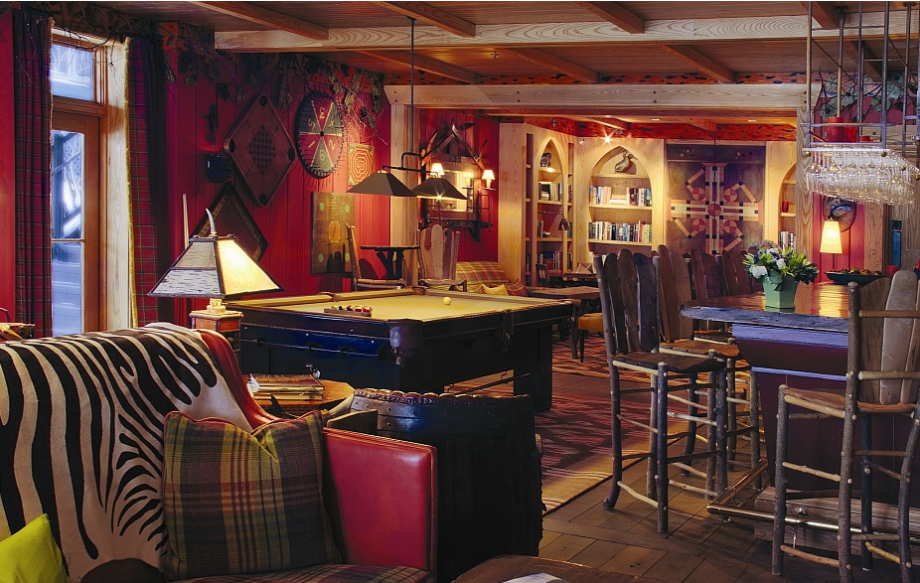 At times, you'll be lucky to be greeted by Maggie herself when you enter Maggie's Pub. Maggie, for those who are uninitiated, is the resident Golden Retriever, for whom the Pub is named. She is a fixture around the property and is a true welcome-wagon of furry delight! If you're not so lucky, a human type will warmly welcome you and make you feel almost as warm and fuzzy as Maggie's enthusiastic greeting style.
The drinks at Maggie's were concocted by talented and super friendly Lori, a master at mixology! Lori's very proud of some of her very creative cocktails, and rightly so. One of Lori's favorites is called "A Moment of Clarity", a blend of 44 North Huckleberry Vodka, simple syrup and lime juice -an amazing cocktail!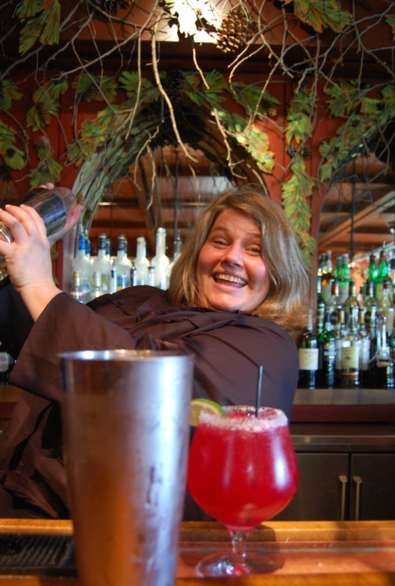 There are numerous wonderful surprises awaiting you at the bar - on the night we were there it was complimentary home made potato chips to munch on.
Maggie's Pub has a very simple menu - best for me as it takes me absolutely forever to make a decision if the menu is too overwhelming. Of course, maybe that's a trick to grow the beverage bill while one is deciding on one item in a huge menu. I'm glad Maggie's doesn't resort to that trickery :) At any rate, below is Maggie's Pub menu, with its delightful combination of very creative dishes and a Lake Placid Lodge twist on some tried and true oldies but goodies.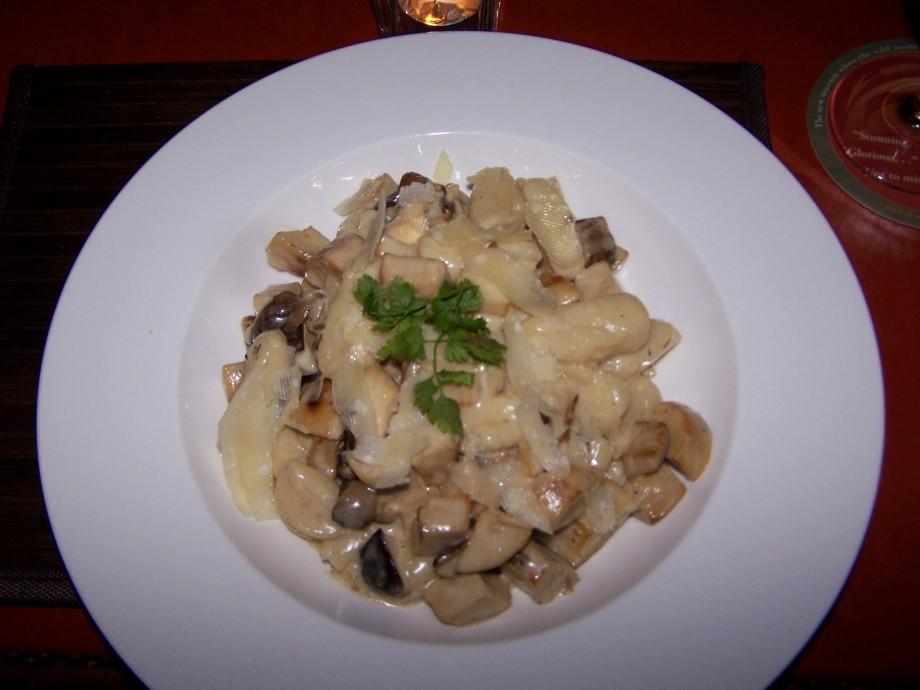 Dessert is another story! Good grief they are all so delicious and they change regularly. We had a delicious layered apple cake, garnished just beautifully (see photo below), and creme brulee, which were both out of this world.
Maggie's is warm, inviting, welcoming with truly unique and fantastic fare. You'll leave wanting to return the next night!