I'm a reluctant shopper.
My reluctance is likely due to my perception that I spent my entire childhood chasing my mother around malls and boutiques. (She's decidedly NOT a reluctant shopper.) I guess I figure I've had enough of it.
There's one exception. Growing up in nearby Westport on Lake Champlain, my family and I always make the short trek to Lake Placid to shop during the holidays. There's something about walking down the quaint Main Street and poking around the variety of shops that trips a wire of seasonal cheer for me.
This year, my shopping was jump-started by a visitor inquiry. We received an email from a woman named Danica who sent a picture of her lime green sweatshirt with a specific Lake Placid, ADK design on it. She had purchased it on a trip to Lake Placid a few years ago and was looking for an exact match in a child's size for a young friend who had some serious health issues. All that the little girl wanted for Christmas was a sweatshirt "just like Danica's".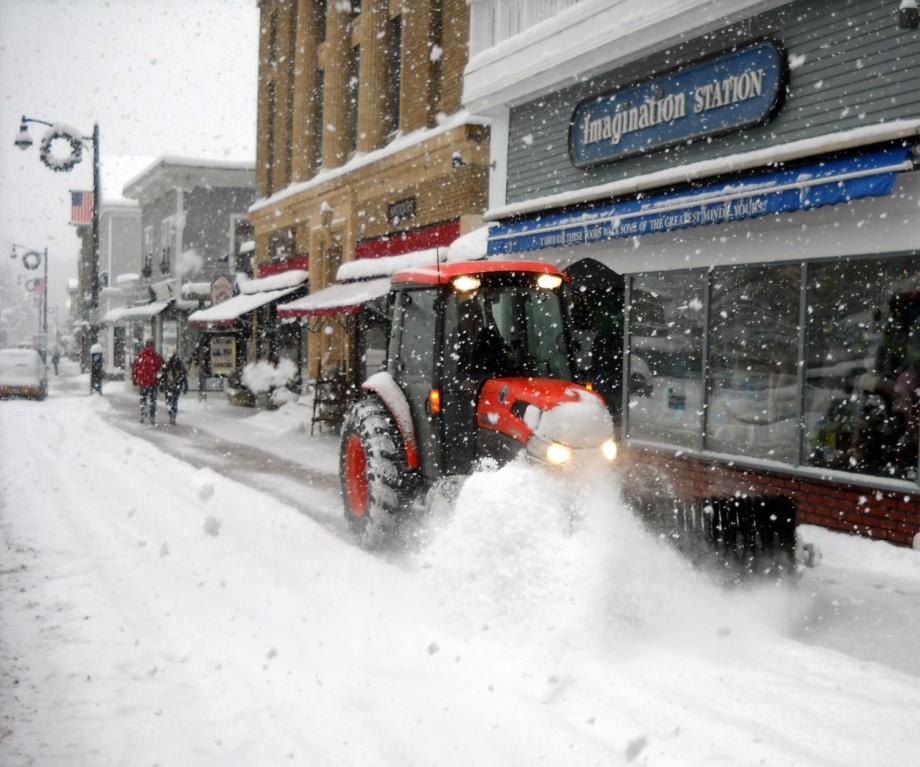 Now, we don't always drop everything and act as personal shoppers - but this was a special situation, and a great challenge. So my colleague and I began a tour of the shops on Main Street.
One of the great things about shopping in Lake Placid is that the person behind the counter or stocking the shelves is also likely the owner. And in a town full of visitors, everyone is treated like a local.
There are lots of shops for clothing and shoes; some national chains, most independently-owned. We stopped at Fanfare, Ruthie's Run, Adirondack Decorative Arts & Crafts, Adirondack Trading Co and more, and were told by helpful shopkeepers, one after another, that the color was in stock this summer, but not any more, and that they didn't have that particular design.
Finally, we dropped into Fortunes of Time and while we were making our plea to the manager, the shop's owner, Mary Ann, walked in. She recognized the sweatshirt from the picture, and said that they did carry that exact product in the past, but not in children's sizes. When we told her the story about the little girl, she told us to wait - and came back a few minutes later with a matching set of sweatshirts in an adult and a child's size - not the same lime green, nor the same exact Lake Placid ADK design, but a great compromise. And, in the spirit of the season, she wouldn't take our money. We thanked her for her generosity and headed out, excited to ship it off to Danica.
One of the reasons that Main Street Lake Placid exudes such a draw is the great product mix. An historic movie theatre and Mid's Park are set amongst shops where you can find all types of gifts, Adirondack rustic furniture, make your own crafts such as beads or ceramics, visit a glassblowing shop, or Beglin's Jewelers, where they'll customize a unique piece for you (the owner recently turned my father's guitar pick into a pendant for me.)
There are a variety of restaurants, a specialty popcorn shop, baked goods, sandwiches named for the High Peaks, coffee shops, liquor stores, the Candyman, a hat store and the appropriately-named Bookstore Plus.
And, there's plenty of resources to support the number one reason people visit the area, the outdoor recreational opportunities that the Adirondack lakes and mountains offer. Outfitters abound for those who need anything from climbing gear and a camp stove, to headlamps and high tech outerwear to kayaks and speed skates.
The entire region is dotted with retail gems. In fact, part of the holiday experience for me always includes some local neighborhood shops, and always a stop at the Birch Store in Keene Valley. Find a list of all of the region's retail experiences online at this link.
No worries if you won't be here before the holidays -Main Street remains adorned with a sparkling display of lights all winter. And the alpine street treats us to a whole new experience during the warmer months, complete with ongoing events, Sinfonietta concerts and the blur of athletes running around the lake. Sounds perfect for those of us NON-shopaholics, eh?