Experience a classic winter Adirondack tradition.
When Mirror Lake freezes over, mushers set up shop along Main Street in Lake Placid. Visitors can walk down to the lake, and pay the driver directly to experience this exciting sled ride across the ice.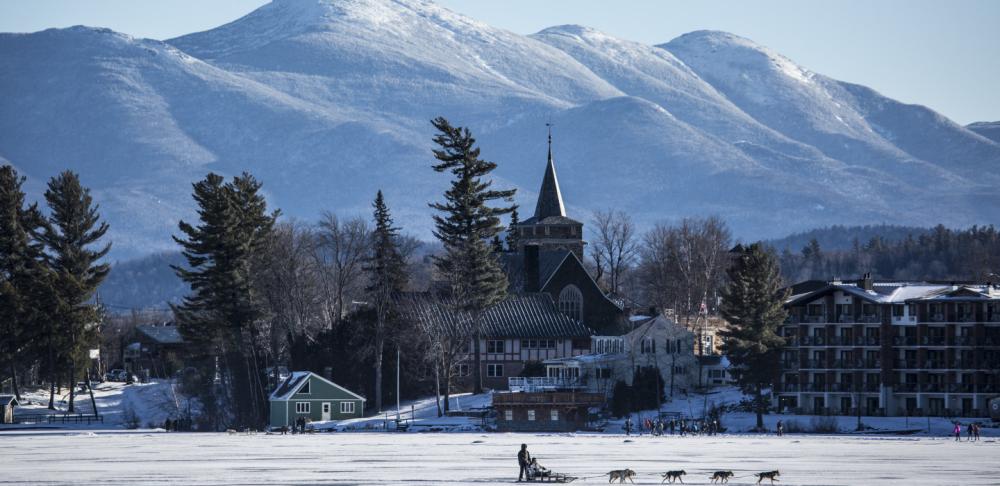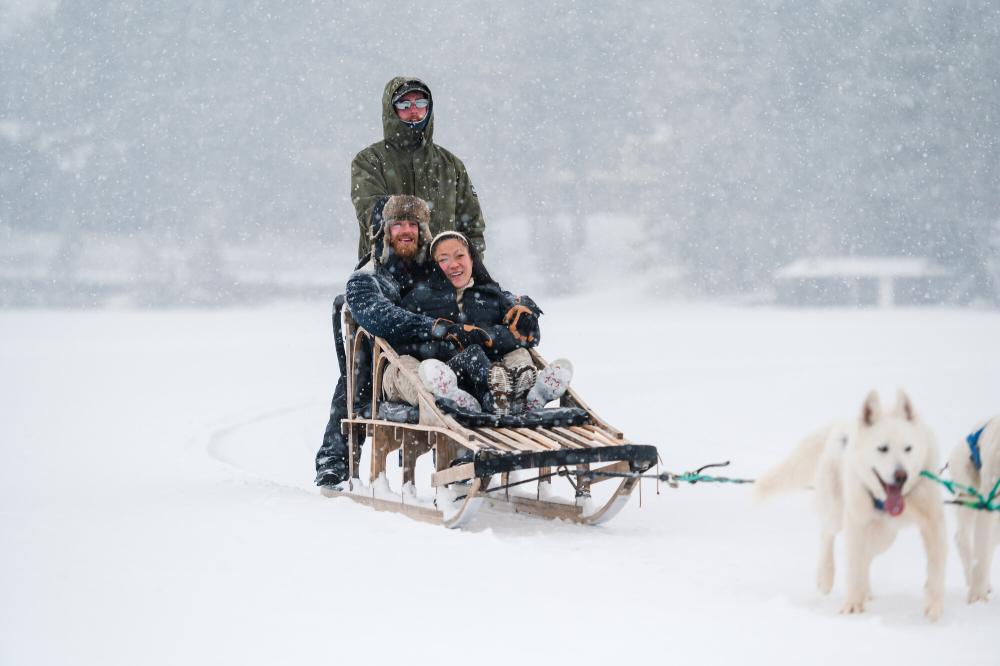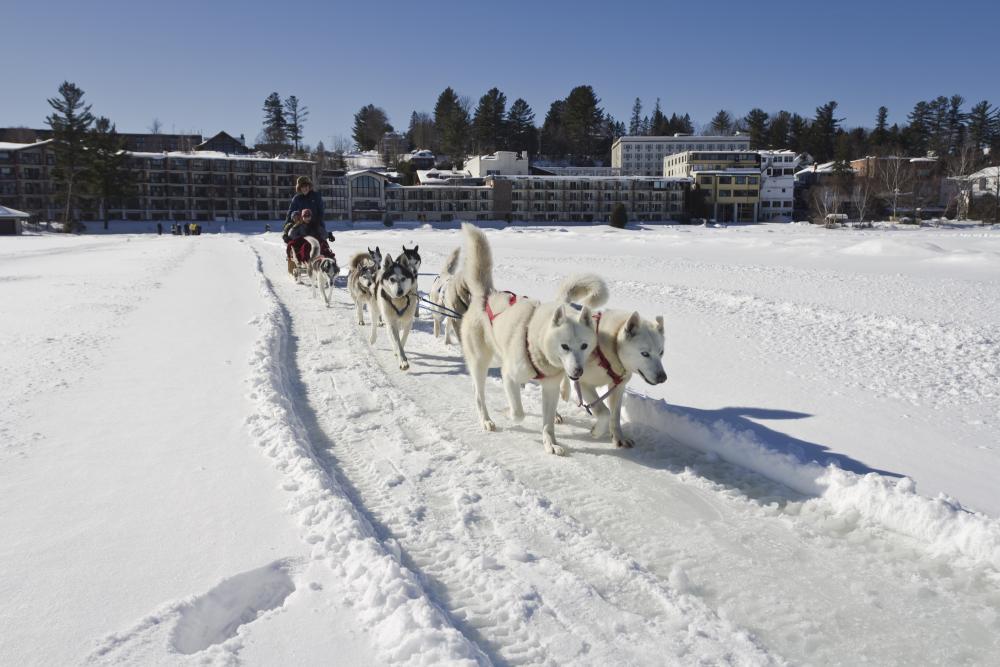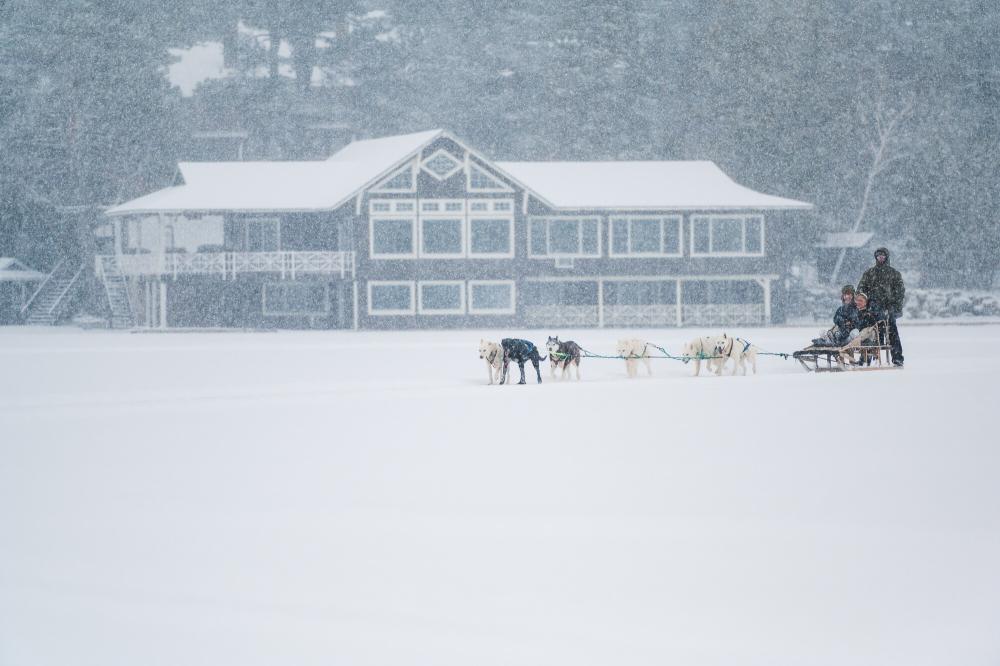 Dog Sled Rides FAQ (Frequently Asked Questions)
When are dog sled rides available?

They begin the day after Christmas and are offered Friday - Monday from 10 am until 5 pm. During Holiday weeks (Christmas - New Years' and President's Day Week) the rides are seven days a week.

Where do I go for a ride?

There are two dog sled teams operating on Mirror Lake, one team can be found at 1 Main St. Park, (on the ice behind Players Sports Bar) and the second team is located on the ice behind the Golden Arrow Resort.

How much does a ride cost?
How many passengers can ride at one time?
Can I make reservations in advance?

No, it is on a first-come, first-serve basis.

How old do you need to be to ride the dog sleds (age restrictions for children)?

There are no age restrictions, all can enjoy.

What should I wear for my ride?

Warm clothing, mittens, hats, and boots are suggested.

Where can I watch the dog sled rides?

They can be watched from both ends of Mirror Lake, Main St. or along the lake.

Is dog sledding cruel to dogs?

No. The animals are treated with great respect and love the "job".

How thick does the ice need to be in order to go dog sledding?

This is a weather-dependent activity. The Mushers (guides) will determine daily if the conditions are suitable. Conditions can, and do change quickly throughout the winter season.
When the ice has too much water on it, or the ice is unsafe but there is enough snow on the ground, the dog sled rides will operate at the Lake Placid Horse Showgrounds.